 As teenagers, my sister and I use to refer to each new little phase of life (a new boyfriend, a new school year, etc.) as "another chapter." Since that teenage period of my life, I have definitely turned the pages on many different kinds of chapters! Some of these chapters have been absolutely amazing; others have been totally devastating. The one constant theme in the entire "book" of my life has been knowing that I have a Savior walking with me through every high and every low. I have learned that when the Bible says, "the rain falls on the righteous and the unrighteous" (Matt. 5;45), it means that in this world I am not exempt from dark and difficult valleys no matter how close I walk with God. In these valleys, I have had to learn to make wise choices: whether to become bitter or to become better; whether to blame God or praise Him; whether to complain or give thanks; whether to feel abused by God or to be used by God. When I look at life with these choices flashing in front of me, it seems very obvious what the right response should be. However, I often slip……..questioning, doubting, worrying, or simply not trusting. It is in these moments of weakness that God often teaches me the most pointed lessons. He seems to choose to speak in the most profound ways on the most unexpected days when I am searching for Him with all of my heart and soul. One thing He has taught me in my searching is that my joy is not dependent upon my circumstances. I can and should praise God….NO MATTER WHAT MY DAY HOLDS! When I do, I find everything about my situation becomes a little easier to bear. So, as I begin my first personal blog spot, I visualize the pages of my life turning to display yet another chapter. I pray that this chapter of my life develops into a ministry that helps you as you face the highs and lows of life. I pray that as I soak in the mercy of God on my good days and as I wrestle with God on my not-so-good days, I can continue to make the choice to live each day in a way that brings glory to Him and Him alone. Philippians 4:4 says, "Rejoice in the Lord, always, again I say, Rejoice!" This has been my favorite verse ever since I was a little girl. I remember the first time I learned that Paul wrote these words from a prison cell! I was probably around nine years old, but I remember that lesson like it was yesterday. How could I not rejoice when Paul was rejoicing from a prison cell? I have failed at being full of joy on many occasions, but God has given me the strength and the opportunity to redeem myself and have a fresh start! He offers the same strength and opportunity to you! Do you feel stripped of your joy? Do you feel bitter, complaint-worthy, and abused? If so, don't feel alone! Just know that there is hope! You can find it in "Another chance, another choice, another chapter, another verse!" Until next time……..seek joy with all of your heart! God loves you!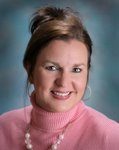 I am married to Tim Nischan, Professor of Business at Kentucky Christian University. Together we have four beautiful children on earth ranging in age from 14 to 25!  We also have two beautiful angels in Heaven. Through the years, our family has experienced some amazing mountaintop experiences like the adoption of our daughter, Olivia, from India and the marriage or our son Erich to his beautiful wife Mallory.  However, we have also survived some very difficult valleys. In 1992, we lost our 6-week old daughter, Adrienne, to SIDS. In 2002, our son, Nick began a 6 1/2 year battle with brain cancer which he lost in the world's eyes on November 29, 2008.  We know and believe that Nick actually won a great victory on that day and joined his sister in Heaven. Through these highs and lows I have truly learned that the most important things in life are not things. I have also learned that a deep faith in Jesus Christ is the only way to survive on this planet! My hope is in Heaven! My strength comes from His Word! I live for Him and Him alone! My goal for each day is to read part of God's Word, His love letter to the world, and apply it to my daily life.   I believe that His Word holds the answer to all of life's problems and that it is alive, active, and sharper than a two-edged sword! In my blog I hope to share daily my heart and His Words! God Bless You All! May 13
First Church of Christ, South Shore, KY
Mother/Daughter Banquet
May 14
Union Church Of Christ, Hillsboro, OH
Mother/Daughter Banquet
November 3 and 4
Women's Retreat, Jamestown, OH
2014
September
Ladies of Love, Grayson, KY, Regional Women's Conference
Round Lake Christian Assembly Women's Retreat
2013
January 5
Carter Caves Resort Lodge
April 21
Spring Women's Retreat,  Central Ketucky

May 11
Ashland City Park, Butterfly Release for Grieving Moms
October
Ladies of Love, Olive Hill, KY
2012
March 11
Broadway Christian Church, Lexington, KY
Giving Thanks in All Things
Testimony During AM Services
March 27
Proverbs 31 Week, KCU, Grayson KY
Loving Others
KCU Chapel, 7 p.m.
May 12th
Central Christian Church, Mother's Day Event, Ironton, OH
The Family of Christ
May 13th
Greenford Christian Church, Greenford, OHIO
All Morning Services
November
Sunday School Teacher's Luncheon
Grayson, KY 


2011
February 18-19, 2011 Women's Retreat SUNBURY, OH
Theme: Authentic Friendship
April 15, 2011 Women's Retreat, Rush, KY, Kilgore United Methodist Church
April 30, 2011 Ladies' Retreat, Brandenburg, KY, Old Weldon Christian Church
Boundaries in Pleasant Places
May 9, 2011, Oak Grove Church of Christ Mother/Daughter Banquet, Grayson, KY
God Sings Over Us
June 2011, Rhode Island Women's Conference
Theme: Revive!!!!
September 9th and 10th, 2011, Women's Retreat (Northern Ohio)
Elkhorn Valley Christian Camp
Theme: Fully Rely on God
September 24-25th, Howells Mill Christian Assembly,
Women's Retreat (Ona, WV)
Theme: Facing Our Doubt
October 15th, Bridges Christian Church, Women's Fall Gathering
Theme: Blessing Through Raindrops
2010
MAY 1, 2010, Norwin Christian Church Ladies' Retreat, North Huntingdon, PAhttp://www.norwinchristianchurch.com/home.aspx?iid=73650 (Church home page)
May, 2010 Gregoryville Christian Church, Grayson, KY Mother/Daughter Banquet
September 24-25, Howells Mill Christian Assembly, Women's Retreat, Ona, WV
October 2, 2010, Clinton, IN Women's Retreat
November 5-6, 2010 Facilitating a Loving Well Retreat (Beth Moore) Grayson, KY
December 3, 2010, Ladies' Christmas Tea,
Ninevah Christian Church, Lawrenceburg, KY
2009
MARCH 24, 2009 7:00 p.m. Grayson Church of God, Grayson, KY
"Peace….When the River Runs Wild"
MAY 9, 2009 Noon – Carter Caves Lodge, Nazarene Church of Grayson, KY, Spring brunch
MAY 16, 2009 Bowling Green Christian Church, Bowling Green, KY (Spring Brunch) "Finding Peace"
SEPTEMBER 12, 2009 – HUNTINGTON, WV Women's Ministry Heart to Heart
Kick-off SEPTEMBER 25-26, 2009 Howells Mills Christian Assembly Women's Retreat, Onw, WV
Three Sessions on The Bride of Christ
Visit their website to learn more about their church family.
FEBRUARY 13, 2009 White Mills Baptist Church, Elizabethtown, KY
2008
NOVEMBER 11, 2008 7:00 p.m. Grayson Church of God, Grayson, KY
DECEMBER 6, 2008 11:00 a.m. Ekron Baptist Church, Ekron, KY "There's Always a Bright Side"
Contact: tammynischan@yahoo.com
God bless your day!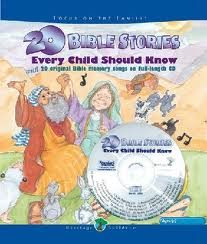 Throughout my life, I have been blessed with these writing opportunities…………….
Standard Publishing's Magazine, "The Lookout,"  Article "Not on Your Life"
Click here
Grayson Journal Enquirer
, Nick's Story
Chi Omega Journal, Nick's Story
Kentucky Christian University's Alumni Magazine, "The Voice," "Tribute to the First Lady"
Sunday School Curriculum Work – 
Standard Publishing's Middler Curriculum Department
Standard Publishing's Elementary Curriculum Department
Standard Publishing's Preschool Curriculum Department
Standard Publishing's Christmas/Easter Program Department
Co-author of  "Twenty Memory Verses Every Child Know,"
Click Here to read more about this book-

Story Contributor in the following books:


HUGS Bible Reflections for Women
Chicken Soup for the Soul: Devotional Stories for Tough Times
Chicken Soup for the Soul: Messages from Heav
en
Chicken Soup for the Soul: Family Caregivers Searching for a Sanctuary (How to cultivate a personal time with God)
There's Always a Bright Side (Looking at life's troubles through the eyes of God)
Joy Comes in the Morning (Overcoming and/or Living with Depression)
For Better or For Worse (Survival tips for a marriage that has been thrown into the world of "for worse")
Peace like a River……………when the River has Gone Wild
Authentic Friendship
Grief: God Can Use Us Through our Pain
Sisters in Christ: Serving God as a Family
The Bride of Christ: He Chose Us
Blessings Through Raindrops
Fully Rely on God….No Matter What