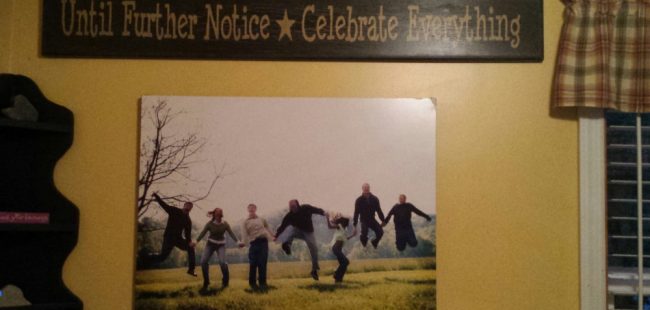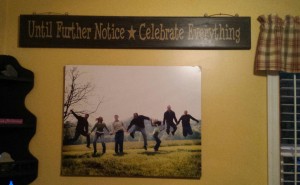 Phil. 4:4 has been my favorite verse since I was a little girl.
I can still remember holding my Bible on my lap and underlining this short but powerful verse as my minister preached a sermon about Paul's attitude of joy even as he sat in a prison cell because of his belief in Jesus.
I knew in that moment that I wanted to have that same kind of joy my whole life.
I didn't realize though that along the way, my life would get very, very difficult.
I didn't know all the things that would come my way as my little hand held a pen and marked the words,
"Rejoice in the Lord always."
But in my heart, I did know this:
Those words meant something to me.
They were powerful.
They mattered.
I needed to claim them.
And even though I've battled depression in my adult life as I've walked the road of grief after losing two children; I can honestly say that I understand deeply the meaning and importance of Christian joy.
Like Paul, I have slowly learned to be content in all circumstances. (Phil 4:12)
I have learned that God truly can turn tears into songs of joy. (Psalm 126:5)
It's because of Him that our family can "Celebrate Everything!"
It's because of Him that every day can bring a reason to smile and laugh.
I am so thankful for a minister who shared about Paul when I was young and just beginning to form my personal philosophy of life.
I am thankful for Paul who could pen such powerful words even as his own life was in jeopardy,
"Rejoice in the Lord always; again, I say, Rejoice!"
Today is Tim's birthday!
We will celebrate today even as we remember that this day also marks the end of Adrienne's earthly life.
We will celebrate because God has provided us with a Hope that DOES NOT DISAPPOINT!! (Romans 5:5)
Because of our living Hope, we know we will see Adrienne again; and that alone is a reason to celebrate!
I hope you will find reasons to celebrate today!
Happy Birthday, Tim!!
and
Happy Wednesday to all of you!!
I love you all so much!!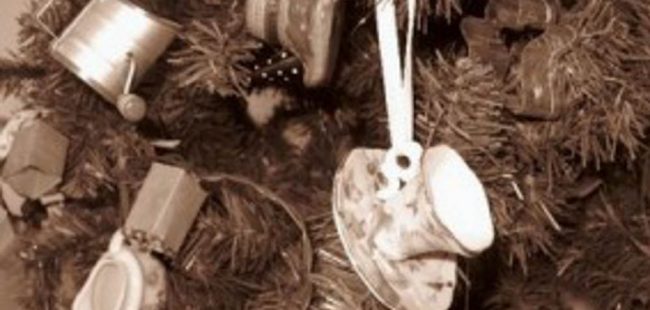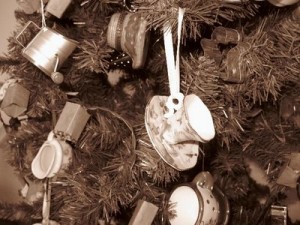 In a world filled with so many nations and people,
it's easy to convince ourselves that God is way too busy to for our small struggles, our everyday concerns.
Even in my own life, I find things on my to-do list being pushed from today to tomorrow to the next day, so how in the world could God possibly remain intimately involved in all of our lives at the same time?
I love the words in Psalm 8 that say,
"When I consider your heavens,  the work of your finger, the moon and the stars, which you have set in place, what is man that you are mindful of him, the son of man that you care for him?
I love that early in the history of man, people were already wondering the same thing.
How could God be mindful of and care for mankind in the midst of all of His creations,
the heavens, the moon, and the stars?
And yet He is.
He knows the number of hairs on our head.
He knows our coming and our going.
He knows our thoughts before we even think them.
He knows when we rise up and when lie down.
The devil would love to convince us that God is too busy, too preoccupied, too distant to truly know what we are facing in life.
He would love for us to live with a sense of "separateness" from God.
That's his ultimate goal…………………to separate us from our Creator and Father.
God, however, through His Word, through prayer, through other Christians, and through nature longs to draw us daily closer and closer to Him.
He is right where you are this very second.
He is right where I am too.
And He cares about every single detail of your day.
He knows when your life is going great, and He knows when you are barely hanging on.
Today, invite Him into your good times and your bad times.
Allow Him to become your best friend.
Turn to Him first when you feel lonely
Turn to Him first when you feel sad.
Turn to Him first when you feel happy.
He is with you.
Nick's favorite verse says it so beautifully.
Cling to it today.
God sees you hanging on, and He is incredibly mindful of you.
Have I not commanded you?
Be strong and courageous.
Do not be frightened, and do not be dismayed, for the Lord your God is with you wherever you go."
Joshua 1:9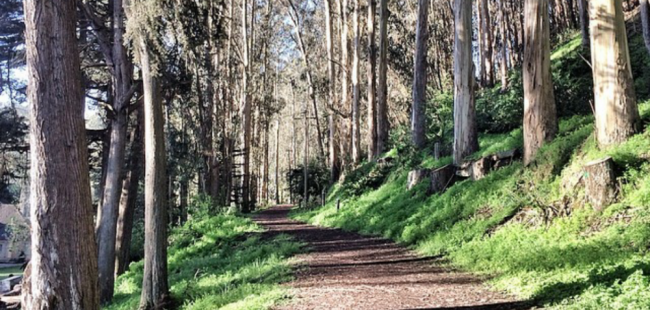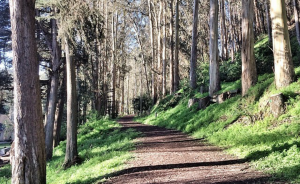 Imagine an island covered with tiny huts or a forest filled with little cabins.
As you move from one make-shift home to the next you discover that only one has a secure roof.  All the rest give no protection from the sun, the rain, or the wind.
Where would you live if given the choice?
I think we would all choose a home with a secure roof.
Our journey through life is a lot like a stroll across this island or through these woods.
God gives us a choice of where to live all along the way.
He is not a God who forces His way into our lives, but He does make it very clear that our decisions affect our quality of life.
If we are longing for rest in this world, we need to take a good look at where we have chosen to dwell.
Psalm 91:1-2
Whoever dwells in the shelter of the Most High
will rest in the shadow of the Almighty.
I will say of the Lord, "He is my refuge and my fortress,
my God, in whom I trust.
It's almost like a formula:
Dwelling here = Resting there
In my own life, I've found that my seasons of unrest seem to line right up with y seasons of trying to live my life outside the protection of God's shelter.

Sometimes it takes a lot of rain, a lot of sun, or a lot of wind to wake me up to the fact that I am not where I need to be spiritually.
But when I get it – when I finally  look up and realize I'm no longer dwelling in the shadow of the Almighty, I love that God is right there waiting for me.
It's as if He has my resting place reserved and ready.
I just have to arrive and take up residence.
Today, if you're feeling unsteady, restless, or unsure, take a good look at where you're dwelling.
Are you close enough to God to dwell in His shadow?
If not, walk closer to Him today.
Start your week in His presence.
Give Him all of you, and you will quickly find yourself freed up from the cares of this world.
He longs to become your protection from the brutal forces of this life.
He also longs to fill your days with every good and perfect gift.
When I think about dwelling in the shadow of the Almighty, I feel safe and secure because I know His shadow is steadfast and trustworthy.
James explains it this way,
James 1:17
Every good and perfect gift is from above,
coming down from the Father of the heavenly lights,
who does not change like shifting shadows.
Today, consider where you're dwelling.
If you're not finding rest there, it's time to move closer to Him who loves you most. Faith is not clinging to a shrine but an endless pilgrimage of the heart.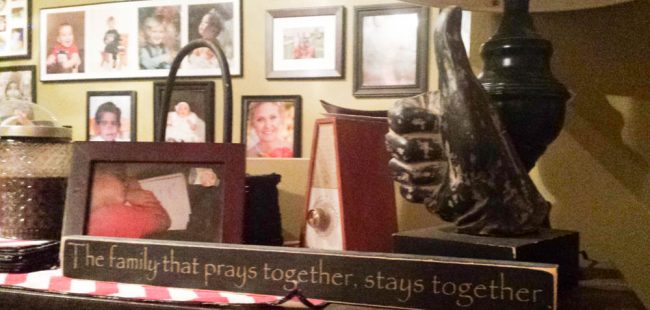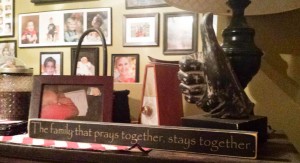 My Bible reading for today, April 25th, included Psalm 121.
I lift up my eyes to the mountains—
where does my help come from?
My help comes from the Lord,
the Maker of heaven and earth.
He will not let your foot slip—
he who watches over you will not slumber;
indeed, he who watches over Israel.
will neither slumber nor sleep.
The Lord watches over you—
the Lord is your shade at your right hand;
the sun will not harm you by day,
nor the moon by night.
The Lord will keep you from all harm—
he will watch over your life;
the Lord will watch over your coming and going
both now and forevermore.
 There's something powerful about "lifting up of our eyes to the mountains."
The choosing to look up when help is needed.
The decision NOT to stay focused on earthly things even when earthly things could easily demand all of our attention.
I remember doing Beth Moore's study of the Psalms in Sunday school several years ago.  She talked about the fact that in Old Testament times when you lifted your eyes to the mountains you could literally see a line of small fires all across the mountaintops where people who did not know the One true and living God were offering sacrifices to all sorts of false gods in hopes of pleasing someone who could help them.
So, when the Israelites lifted their eyes, two things happen.
First, they were reminded that their help comes from God.
Second, they were reminded that many people still did not know God as their Lord.
When Nick was sick, my mom was driving to our house one day when she looked up to the sky and saw a cloud in the shape of thumbs-up.  She was able to reach into her purse while driving and find her camera and snap a photo of this cloud just as it was sinking below the line of the hills beside the road.
This photograph became a visual for our family.
A reminder that God was with us every step of the way in Nick's illness.
We had been photographing friends and family with their thumbs up with Nick throughout his surgery and recovery, and this cloud seemed to be God's way of visually joining us on Nick's journey.
People began sending thumbs up photographs to us from all over the world.
To this day, the thumbs-up symbol reminds me of God's love and the cloud my mom saw as she looked up on a very difficult day in our family's life.
Over time, we were given three different thumbs-up statues by different friends from different places.
Every time one appeared at our door, we were reminded that we are not alone.
If you ever visit our home, you will see these statues sitting on shelves in different rooms.
I look at them often and smile.
I remember what they mean to our family.
I am convinced more and more every day that looking up for help is the only way to survive and thrive in an often-painful world.
I don't know where I'd be today without passages like Psalm 121.  Passages that remind me that I serve
a God who will not let my feet slip,
a God who does not slumber who sleep,
a God who watches over me,
a God who is the shade at my right hand so that the sun will not harm me by day or the moon by night,
a God who sees my coming and my going,
and a God who is with me now and forevermore.
Today, lift your eyes to Him who loves you most and watch what happens.
I don't think you'll ever  look down again.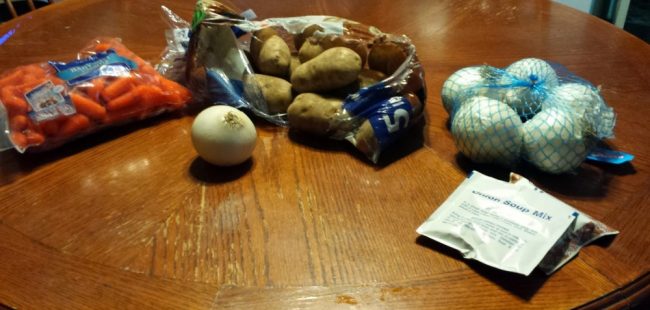 I definitely wouldn't consider myself "a great cook," but I've learned a lot through the years by seeking help from women who are.
Topsy, Martha, Jennifer, Brenda, Tiffany, Donnette, and my mom pop into my mind first as women who have stood in my kitchen or guided me by phone as I have attempted new recipes.
One thing I know for sure is this:
You have to have the right ingredients 
in order for a recipe to be successful.
Roast just wouldn't be the same without carrots, potatoes, and onions.
Can you imagine chicken casserole without the chicken?
If cooking demands the right ingredients,
I would think that surviving difficult days would too.
I mean surely God wouldn't place us on a planet where He knew things wouldn't always be easy and then say, "When bad times happen, good luck, you're on your own."
No, God is all about giving us the resources we need to survive anything.
He is all about equipping us for good days and bad days,
times of joy and times of sorrow.
When Nick was first diagnosed with a brain tumor at the age of seven, I was reading a book in which the author said that when women face a difficult situation they should choose to ask,
"Why not me?" instead of "Why me?"
This one question carried me through Nick's brain surgery, radiation, and chemo, especially when I walked down the hall of the neurology section of the hospital and saw room after room filled with children and parents going through similar horrific situations.
Four years later when Nick became sick again, I was reading a book in which the author said,
"One way to believe God today is to remember how God was with you in the past."
I knew God had carried our family through the loss of Adrienne, and I knew God had been with us when Nick fought cancer as a first grader.
I had to believe God would be with us again all the way through our nightmare.
As I was reading this morning in Psalm 70, 71, and 77,
I was reminded of how I survived these difficult days.
I realized that there are certain ingredients necessary for walking through painful situations with the hope and peace that come only from trusting in a Living God.
First, cry out to God.  Tell Him how you feel.  Invite Him into your pain.  Allow Him to walk every single step with you.
"Hasten, O God, to save me.   
O Lord, come quickly to help me."
"Be my rock of refuge to which I can always go."
Second,  remember God's presence in your past.  Reflect on all He has done for you.  Think back to past struggles and look for ways God carried you then.  He longs to carry you again.
"I thought about the former days, the years of long ago.
I remembered my songs in the night."
"I will remember the deeds of the Lord;
yes, I will remember your miracles of long ago."
Finally, be transparent, admitting that on your own you are nothing.  Ask God to show Himself in mighty ways.
"Hear, O Lord, and answer me, for I am poor and needy. 
Guard my life, for I am devoted to you.  You are my God; save your servant who trusts in you.  Have mercy on me, O Lord, for I call to you all day long.  Bring joy to your servant, for to you , O Lord, I lift up my soul."
"Give me a sign of your goodness, that my enemies may see it and be put to shame, for you, O Lord, have helped me and comforted me."
Just like a perfect recipe delivers a perfect meal,
God longs for you to take the steps above so that He can deliver you from every "next thing" you face in life.
I don't know a lot, but I have learned this:
No matter how great life may be at any given moment,
 there will always be a "next thing" that is not so great.
That's life.
Like the ocean tide, our times of joy and sorrow ebb and flow.
Balancing these changing seasons requires the ability to embrace times of joy while reflecting on these times during seasons of sorrow.
Today, you may be in a time of joy.
If so, praise God and be thankful.
However, you may find yourself in a time of great distress.
If so, do not be discouraged.  God is with you.
Cry out to Him.
Remember how He's carried you in the past.
Ask Him to carry you today, showing Himself in mighty ways.
I love you all so much.
Have a wonderful Wednesday!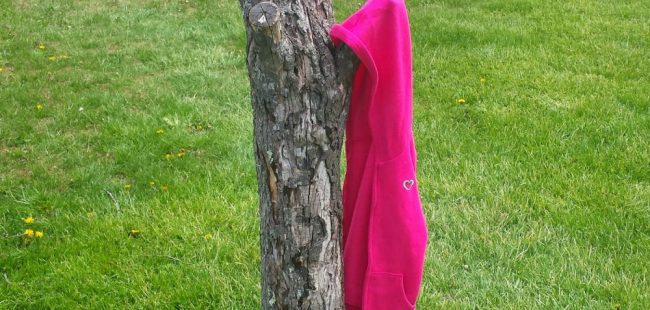 The jacket caught my eye at recess yesterday.
There was something about the fact that a child had found potential even in a pruned and barren branch that made me smile.
I thought,
"Someday I will write about this jacket," so I snapped a photo and went on my way.
This morning as I was looking through my pictures, I realized that the message tucked away in this photograph was more than just a message about how God can use even the most-pruned branch to do His work.
This photograph was all about how easy it is to miss love.
Look closely.
See the heart almost hidden here?
I didn't even notice it until this morning.
When I think about the elementary school playground yesterday, filled with the sounds of children laughing and playing all around this tree,  I am reminded of just how easy it is to get so caught up in play time or work time or sports time or any other time and MISS the love so close to us.
Today, I want to have my eyes wide open.
I want to find love, soak up love, appreciate love, and be thankful for love all around me.
I want to cherish things like jackets hanging on seemingly useless branches and be reminded that God can use anyone or anything for His purpose.
I also want to look more closely at these little messages throughout the day and see the love tucked away in every sign.
Life is a gift.
Love is a gift.
Don't miss life today and don't miss love.
It's everywhere.
It's hanging on dead branches.
It's embroidered on children's jackets.
Love.
God's gift to the world.
I hope you experience His love in a mighty way today.
Happy Tuesday!!
Psalm 143:8
Let the morning bring me word of your unfailing love, 
for I have put my trust in you. Show me the way I 
should go, for to you I lift up my soul.
Psalm 147:11
The LORD delights in those who fear him, who put their 
hope in his unfailing love.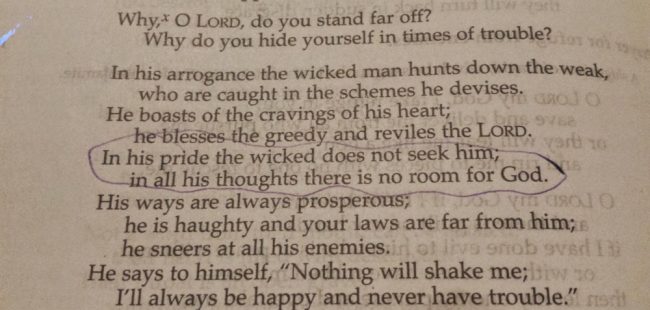 Life gets busy.
With all the things bouncing through our minds on any given day, it can be easy to somehow allow thoughts about God to sink lower and lower in our list of priorities.
I've noticed this in my life, especially when things are going along pretty smoothly.
When I', not in the middle of a crisis, it's much easier for me to rely on my own strength rather than turning to God for my every need.
When I reach these places of self-reliance, several things happen.
First, my prayer life weakens.


Second, I seek Him less and less.


Third, my mind becomes so full of my own thoughts that I begin to notice that I have no room for thoughts about God.
There's nothing pretty about these chapters in my life.
On the outside, things don't look much differently to the world.
But on the inside, the part of me that matters most, I begin to feel the gnawing sense that I am leaning on the wrong thing.
I'm leaning on a wall that is not sturdy, a wall that will eventually collapse under pressure.
So, for me, an everyday priority HAS to be turning to God.
Starting the day with Him, sharing the day with Him, ending the day with Him.
Because on my own, I'm nothing.
In my own strength, I am incredibly weak.
I love that God, who could easily reveal Himself to everyone with one clap of His hands, requires us to seek Him in order to find Him.
I love this because I realize that in the seeking I understand the treasure of finding Him.
In the pursuit, I find excitement and joy.
In the discovering of His presence all around me, I find peace.
Today, seek Him with all your heart.
Tomorrow, seek Him again.
Never stop looking for Him who loves you most.
He is right there with you.
He just wants to know that you care enough to seek Him and find Him.
He just wants to know that you have room in your heart and mind for thoughts about Him.
He loves you unconditionally, and He longs to have you love Him right back.
Have a happy Monday!
You will seek me and find me 
when you seek me with
 all your heart.
Jer. 29:13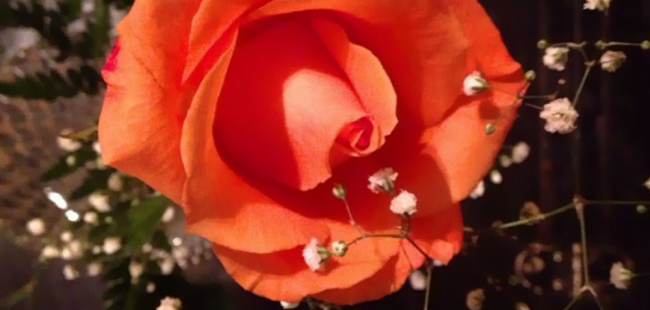 If we aren't careful, we can turn around and realize our life is in a rut.
A place of "humdrum-ness" –
A routine that becomes so predictable, so mundane, that we stop dreaming of anything more than surviving the next day, the next thing on our to-do list.
Nick's fight with cancer opened my eyes to the harsh reality of just how fragile life is but it also taught me so much about the treasure tucked away in every single new day of life.
I've seen the same lesson learned by many others as they face similar struggles with their friends or family members.
Isn't it amazing how God works?
Only God could use the uncertainty of life  to teach us about the beauty of life.
Only God could take the unknown qualities of tomorrow to help us celebrate the known joy in today.
Only God could take the fear of death and somehow use it to help us appreciate the gift of life.
I have found that God's ways almost never make sense from man's view.
He has the ability to take our most unimaginable, and even horrific, circumstances and transform them into moments of deep beauty and transformation.
He uses every mistake, every fear, every doubt, every longing, every failure, and every loss to teach us about …………….
GRACE
TRUST
FAITH
WHOLENESS
VICTORY
and
HOPE.
On our darkest day He longs to be our brightest light, and in the middle of our worst nightmare He longs to be our peace that surpasses understanding.
So, in this world where it can be easy to see all the evil and all the chaos;
God longs to be the GOOD and CALMING force that overrides every less-than-perfect experience.
Many times He chooses to work through other people in order to be the love we need, the strength we long for, the hope we crave.
He sent Perfect Love in the form of a baby boy many years ago,
but I believe He still sends gifts of love today in the form of men and women all around us……………when our eyes are open and hearts are willing to receive.
As I think about this, I realize that just as God has sent so many different people into my life to teach me about love;
He longs to use me too to be that gift of love to others who are hurting.
He longs to use you too.
So, today, as we enter into Easter weekend and celebrate the death, burial, and resurrection of our Savior and the powerful gift He was to mankind,
let's commit to being a gift to those around us who need to SEE love in human form today.
Let's determine to look outward in search of those who need Jesus and rather than simply offering an invitation to a church, let's demonstrate just how vibrant and full and rich and meaningful and life-changing Jesus' love can be by
LIVING A LIFE FILLED WITH HIS LOVE!
This means we will think before we speak, we will consider His ways before our own ways, we will find good even in the midst of the very bad, we will embrace hardship and allow God to use it to mold us, we will face illnesses differently, we will face grief differently, we will pour joy out on a hurting world through our every word and action.
We will see Him in nature and in the eyes of children and in the faces of our friends of family.
When you are so completely full of Him that you can barely breathe, you will exhale His love.
When you are so completely aware of His presence that you can barely look at anything without seeing His hand at work, you will find yourself thinking about Him every second of every day.
Fall madly in love with Jesus today and let the world SEE that love demonstrated in your day-to-day activities.
When someone gives a flower to someone they care about, they are showing how much they care.
A flower is a simple, but beautiful, representation of someone's feelings..
One rose is a symbol, a visual reminder of an internal feeling.
God longs to use us to be visual reminders of His internal feelings.
God is calling each of us today to be a rose –
a gift from Him to the world.
Allow Him to use you today to show the world just how much He loves them.
The world needs to SEE love so that it can be reminded of HIS LOVE.
The devil would love nothing better than for us to fall into a predictable and boring routine, forgetting just how special every day of life is and just how much we matter to the people with whom we share life.
God, on the other hand, sees today as a rare and precious gift.
And He sees you and me as part of a beautiful bouquet full of potential for changing the hearts of the world around us.
Ask God to fill you up with His love so that He can use you to show the world His love.
BE A ROSE TO SOMEONE TODAY.

John 13:34-35

"A new commandment I give to you, that you love one another, even as I have loved you, that you also love one another. "By this all men will know that you are My disciples, if you have love for one another."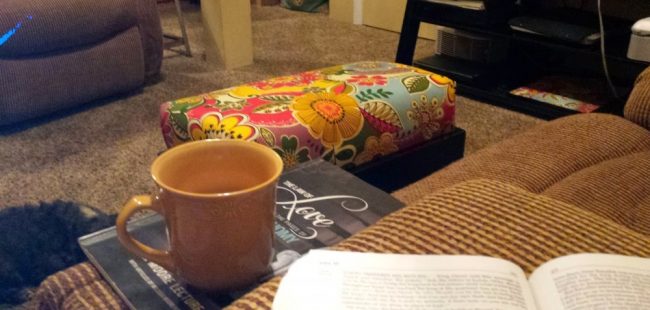 I've read a lot of posts on Facebook lately in which friends have shared that they are feeling overwhelmed, discouraged, or confused.
Many times when I read posts like these I think,
"I wish I could sit and talk to this person or that person."
"I wish I could look into their eyes and tell them what I've learned as I have faced my own difficult days."
I've definitely learned this along the way, "Life isn't easy."
Honestly, it can be extremely painful.
So, what do you do when you're deep in a valley?
What do you do when you look up and  find yourself questioning everything about who you are or where you are in life?
As I read through the Old Testament, I see person after person who reached a point where they felt just like this.
They found themselves hiding in caves, fearing for their lives.
They found themselves being pursued by enemy after enemy.
I'm sure in the darkness of the night they often wondered,
"How did I get here, and how do I get out of here?"
Time after time, these men and women eventuallyreached a place where looking up and crying out was their only option.
Seeking God was their answer.
Finding Him was their secret to moving on to a better place in life.
It's no different today for  us.
We enter valleys.
We feel attacked.
We feel alone.
We feel defeated.
We struggle with insecurities, doubts, and fears.
Where do we go for help?
Where do we turn for guidance?
I have found myself deep in the pit of depression several times in my life.
I have found myself needing answers to questions no one on this planet could possibly answer over and over again as I have walked through dark days and darker nights.
And just like David of the Old Testament and so many other men and women who loved God but struggled through life, I have found that there is only one place to start if I want to find my way back to Him when I feel lost or discouraged.
I start with His Word.
I start with time just with Him.
Being in the presence of God with only His Word beside you does something to your life.
It strengthens you more than physical food.
It encourages you more than the very best friend.
It comforts you more than the best counselor money can buy.
It transforms you more than any makeover specialist ever could.
God's Word is alive, and I believe it more and more every day of my life.
I can't live without it.
It is the Bread of Life.
Today, if you are feeling anything but full of joy and hope, start your day with Him.
Let Him speak into every corner of your hurting heart.
I memorized Romans 15:13 when Nick was sick and I still pray it into my life and the lives of those I love every single day,
May the God of Hope fill you with all joy and peace as you trust in Him so that you may overflow with Hope by the power of the Holy Spirit.
I'm praying this verse for you today.
May God fill your Wednesday with His Hope, His power, His peace, and His joy!