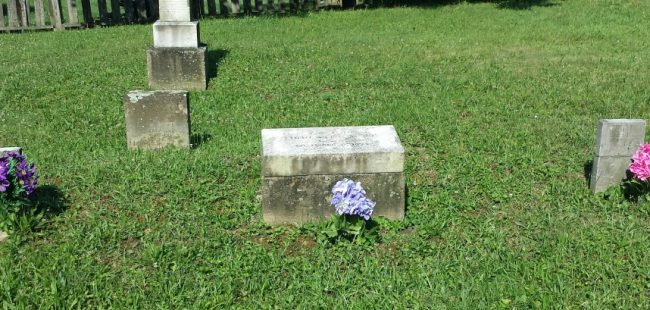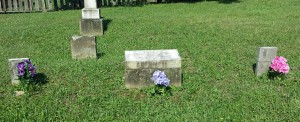 Things change over time.
People do too.
Some things, though, are as certain as the rising of the sun.
We can change the topic, look the other way, or live in denial;
but it doesn't change the fact that one day we will each face death.
Some will have months to ponder it while others will face it in the blink of an eye.
Tim and I have experienced both as parents.
We have experienced the heart-wrenching horror of waking to find that while we slept our daughter slipped away.
In one night, our life was changed forever.
A closet full of frilly dresses and bonnets became a painful reminder of what we once held in our arms.
It took years to recover from this heartache.
We have also experienced the agony of watching cancer destroy our youngest son's body.
Falling to sleep every night not knowing what tomorrow would hold became the new normal at our home for months, and we held on to each other as much as we held on to God.
I'll never be able to say which death was worse.
I'll never be able to put into words how grief is different in both cases, but I can say this with all the certainty of my mind and soul.
I would be in bed every single day if it weren't for Jesus.
I would give up on life.
I would quit.
I would choose anger and bitterness and self-pity if it weren't for that moment in history when Jesus did something no one else has ever been able to do.
He rolled the stone away and conquered death once and for all.
He claimed victory over the grave and promised more.
He took away the sting and brought Hope……………Hope that does not disappoint.
So if you're wondering why Jesus matters and why I believe there is power in His name,
this is why.
Yes, He took on the sins of all mankind and I am thankful.
But for me, a grieving mom, He did so much more.
He gave me a reason to keep smiling.
He gave me a reason to keep pressing on.
His resurrection makes every day of my life still matter even when my heart aches.
Jesus matters.
He is the way, the truth, and the LIFE.
And I am thankful every single day.
I Cor. 15:50-58
I declare to you, brothers and sisters, that flesh and blood cannot inherit the kingdom of God, nor does the perishable inherit the imperishable. Listen, I tell you a mystery: We will not all sleep, but we will all be changed—in a flash, in the twinkling of an eye, at the last trumpet. For the trumpet will sound, the dead will be raised imperishable, and we will be changed. For the perishable must clothe itself with the imperishable, and the mortal with immortality. When the perishable has been clothed with the imperishable, and the mortal with immortality, then the saying that is written will come true: "Death has been swallowed up in victory."
"Where, O death, is your victory?
Where, O death, is your sting?"
The sting of death is sin, and the power of sin is the law. But thanks be to God!
He gives us the victory through our Lord Jesus Christ.
Therefore, my dear brothers and sisters, stand firm. Let nothing move you. Always give yourselves fully to the work of the Lord, because you know that your labor in the Lord is not in vain. Whatever it is that's jostling around in your mind
causing today to seem incredibly overwhelming or unbearably mundane
has no power over you if you remember one thing:
God wants to be in the middle of every part of your day.
Whether it's chest-crushing grief or simply another pile of dirty laundry that has your mind spinning for a way to escape, never forget He's right there with you.
He wants to lift the grief a bit so you can breathe deeply.
He wants to add a flare of fun to the laundry.
That's how He works.
He lifts and He adds.
He's the burden-lifter and the joy-adder,
and today He longs to do both for you.
Take everything to Him today.
And watch what He can do for you.
Praise be to the Lord, to God our Savior, who daily bears our burdens.
Psalm 68:19
May the God of hope fill you with all joy and peace as you trust in him,
so that you may overflow with hope by the power of the Holy Spirit.
Romans 15:13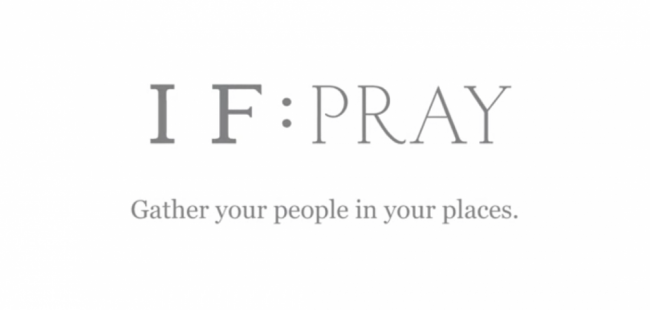 II Chron. 7:14
If my people,
who are called by my name,
will humble themselves and pray and seek my face
and turn from their wicked ways,
then I will hear from heaven,
and I will forgive their sin and will heal their land.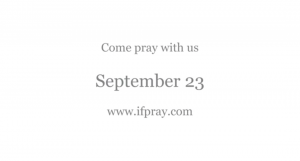 Wherever you're at tonight from 6:30 t o 8:30 p.m.,
join God's people worldwide in prayer.
Let's see what happens when the whole world prayers together!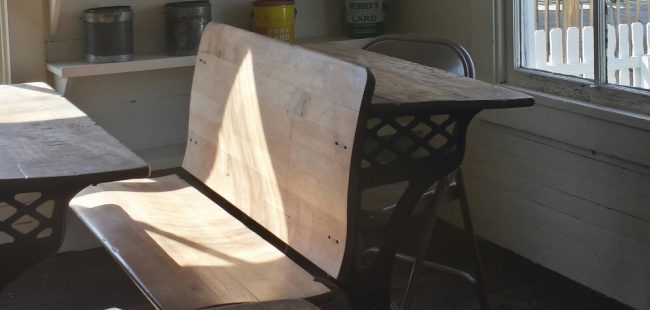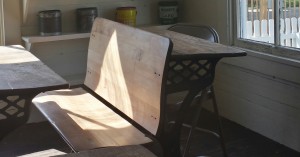 Something changes when you go into the day with a teachable heart.
Your ears become more important than your mouth.
Your questions search for deeper answers.
Your eyes scan the world for more than the "right there" kind-of sights.
You look deeply into landscapes, situations, souls.
I want to be a lifelong learner –
not just of academic-kind-of things, but of spiritual things.
I love that one of the many words that described Jesus was Teacher.
I love that when I read about His time on this planet – His very brief but life-altering 33 years –
I can learn about how to live, how to love, and how to serve.
Today, I want to be a good student.
I want to sit in the desk of life and soak up all God longs to teach me about His love, about the world, and about myself.
Teach me today, Lord.
This is my Monday prayer.
Help me remember that only when I'm teachable can I become more like You.
The student is not above the teacher,
but everyone who is fully trained will be like their teacher.
Luke 6:40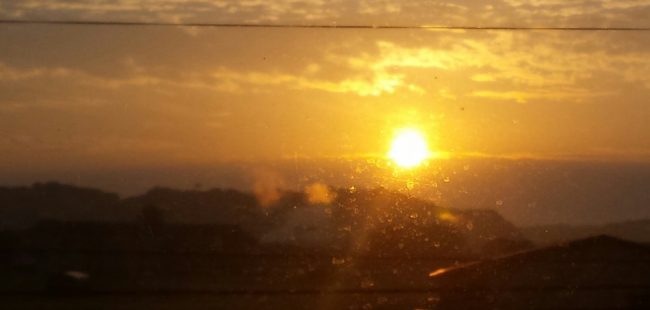 It's one of those mornings.
The alarm sounds and the only thing that really wakes up is the deepest part of my soul.
Questions I can't answer dance through dark places in my mind,
and I wonder how I will step out in today.
Sometimes facing the world is just too much when you can't even face the facts.
I try to pray.
Words seem empty.
He promises to be okay with these prayers, these groaning, wordless ones, but still……….
I should have more to say than this.
And then I remember………….
I remember the verse that carried me through Nick's cancer.
I remember the verse that carries me through my grief.
And I know it will carry me today.
Psalm 119:147 
I rise before dawn and cry for help; I have put my hope in your word.
Rising before dawn means I'm at least willing to face my fears.
As I stumble through the darkness, I know He's coming.
His light will peek through my window in time,
and a new morning will appear.
Golden yellow and deep orange beauty will line the horizon as the darkness of night mixes with daylight.
Beauty will certainly rise, and because of this I can rise too.
He showed the world long ago the power that comes from rising,
and
He reminds us all every single day.
God surely knew this daily appearance of the sun would point us to something bigger, something better.
If only I would open my eyes and really look, I could witness this miracle every single morning.
So I rise before dawn to share in the wonder of this moment.
And as I rise, I cry out,
because crying out is all I've got today.
And for today, that's enough.
Just to know His light is coming.
That's all I really need.
Isn't that all we ever really need?
For God, who said, "Let light shine out of darkness,"
made his light shine in our hearts to give us the light
of the knowledge of God's glory displayed in the face of Christ.
II. Cor. 4:6 Now faith is being sure of what we hope for and certain of what we do not see.
Hebrews 11:1
Faith.
I have it.
I believe in what I believe.
I am sure of my hope.
I am certain of so many things I will never see.
Yet, there are still things I doubt even though
 doubt seems like a bad word.
A word for skeptics.
A word for those of "little faith."
I don't doubt God's ability to carry me through every good and every bad day,
but I doubt my ability to always act as if I believe He is there.
I don't doubt God's love for me,
but I do doubt my ability to always show that love to the people around me.
I don't doubt God's grace and mercy,
but I do doubt my own heart when I hold a grudge or am quick to judge others.
I don't doubt God's longing for all mankind to know Him,
but I do doubt that all mankind really wants to know Him.
I don't doubt that He who began a good work will be faithful to complete it,
but I do doubt that some of His "good work" longs to be completed.
I don't doubt that he who sows in tears will one day sing songs of joy,
but I do doubt that in my tears I will always choose to sow.
I don't doubt that God can bring good from all things,
but I do doubt what kind of good can be found in some things.
I don't doubt that God is close to the brokenhearted,
but I do doubt that the brokenhearted will always feel His presence.
I say all of this because faith in one sense is easy and in another sense is very hard,
and I think the devil just loves to convince us that any kind of doubt is worthy of  feeling faithless.
Deep inside, though, even on my most doubt-filled days,
I know the devil's wrong.
He is called the accuser for a reason.
The one who steals, kills, and destroys.
He may very well enjoy most the days we find ourselves doubting anything the level of our faith.
I believe God, on the other hand, allows room for doubt in all of our hearts,
because I've found in my times of deepest questioning He is closest by my side.
I love the story in Mark where the dad asks Jesus to heal his son and in his request says,
"If you can….."
Jesus gently replies,
 'If you can'?"
 "Everything is possible for one who believes.
Immediately the boy's father exclaimed, "I do believe; help me overcome my unbelief!"
I love that Jesus was able to handle the father's struggle to believe.
I love that He didn't walk away at the word, "If".
Today, you may find yourself in a season of "if."
If only………
If He would just…….
If He could………
If I could………….
Ask God to help you with your unbelief, because in your crying out to Him, you're showing that you do believe He's still there and He's still listening.
That's really all it means to have faith.
He doesn't walk away from the word, "if". We do not pray to tell God what He does not know, nor to remind Him of things He has forgotten.  He already cares for the things we pray about.  He has simply been waiting for us to care about them with Him.  When we pray, we stand by God and look with Him toward those people and problems.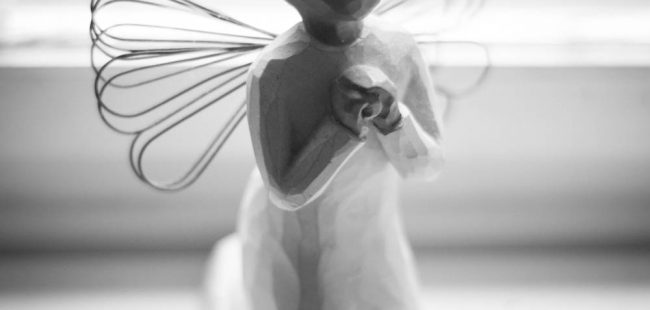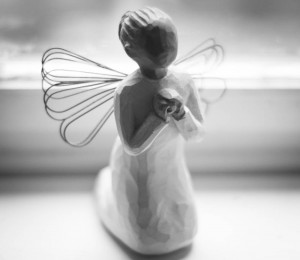 Have you ever heaved a deep sigh?
Muttered the words,
"I just can't handle one more thing."
Realized that the straw that broke the camel's back is slowly breaking yours.
Sometimes life's laundry piles so high that the sorting of it all is a task requiring more concentration than your mind is able to give.
Whites here.
Colors there.
Towels here.
You speak the words as you sort, reminding yourself there's a pattern here –
even in this mess.
Could it be that easy?
The sorting of life.
The organizing of chaos.
Speaking as I sort calms my soul.
Reminds me there's a pattern here –
even in my chaos.
And as I speak, I know Someone listens.
Someone who understands what it feels like to be in over His head.
He spoke into chaos years ago, and with His voice created beauty and order.
Turned nothing into something.
Breathed life into creation.
Set our world in motion.
Then sadly watched as we messed it up again.
Created new chaos.
Made mountains out of molehills then cried out when we couldn't move them.
Sort us out, Lord.
Clean us up.
Sort me out, Lord.
Clean me up.
"Be still," He whispers.
"Listen."
"I'm speaking into your high-piled laundry."
"Whites here."
"Colors there."
"Towels here."
I feel a calm come over me when I remember I'm not doing my laundry alone……..
or life.
Speak, Lord.
I'm in over my head and down on my knees.
 I'm listening.
Please sort me out.
I waited patiently for the LORD;
he turned to me and heard my cry.
Psalm. 4o:1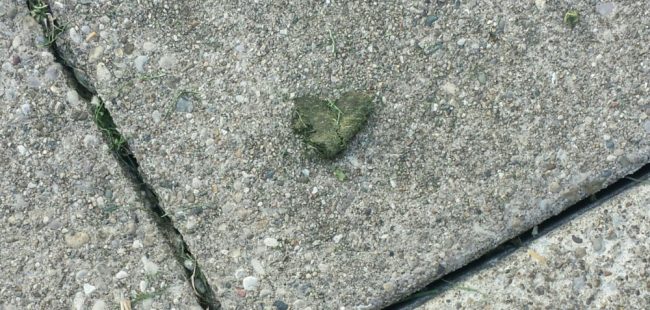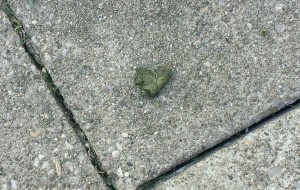 Stopping to a hug a friend.
I need to make that choice more often.
I text love.
I send notes of encouragement through Facebook now and then.
I try to be a decent social media encourager.
But a real hug?
No, I don't make time for unexpected, real, tangible expressions of my heart as often as I should.
But when I do, I never regret it.
Even when the person I came to see isn't home,
it never fails……
Someone's there who could use a little smile –
A brief reminder they aren't walking a tough road alone.
It's so easy to get caught up in my own life, my own plans, my own agenda;
but when I make a detour, turn down that other road, throw my schedule out the window long enough to become part of someone else's,
I always walk away feeling better, happier, more alive,
even if I walk away with tears.
Life is just too hard to walk alone,
and
people need to know they aren't trudging forward forgotten.
Who needs a hug from you today?
Who needs to know they have a friend who is praying and cares and is willing to stop everything long enough to say,
"I love you and I'm here"?
Turn down someone else's road today.
Walk into someone else's office.
Stop by a co-worker's classroom.
Make an unexpected phone call.
Do something that leads you out of your own world into someone else's; and even if you feel like you have nothing to offer, give someone a hug, a kind word, a reason to smile.
Make time for love today,
and I promise you'll feel His love pouring right back over you.
Matt. 25:35-40
"………………because I was hungry, and you gave me something to eat. I was thirsty, and you gave me something to drink. I was a stranger, and you welcomed me. I was naked, and you clothed me. I was sick, and you took care of me. I was in prison, and you visited me.'
"Then the righteous will say to him, 'Lord, when did we see you hungry and give you something to eat, or thirsty and give you something to drink? When did we see you as a stranger and welcome you, or see you naked and clothe you? When did we see you sick or in prison, and visit you?'
 The king will answer them, 'I tell all of you with certainty, since you did it for one of the least important of these brothers of mine, you did it for me.'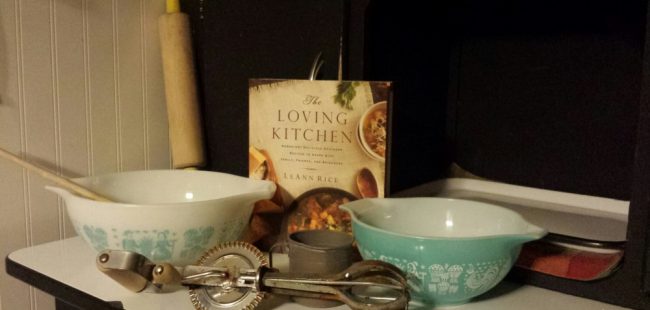 When I think back on my childhood, I have so many fond memories of my grandma's kitchen.  I clearly remember drinking Kool-aid out of a cold, brightly-colored, metal glass.  I remember her pantry doors that slid open and shut and how we use to play Price is Right, hiding behind them until one of our cousins "introduced" us to the audience.  I had my first cup of coffee (it was actually warm milk with just a little coffee added for flavor) sitting at my grandma's table when I was just a little girl.  I felt so grown up sipping coffee as I ate my breakfast.  The summer lunch table always included plates of homegrown tomatoes and cucumbers, and I'm pretty sure Grandma made jello every single day.    I use to love to pick her wild flowers from the sides of the dusty roads around their farm.  She would place them in a vase as a centerpiece, and I still believe she loved them more than any bouquet a florist could have created with expert hands.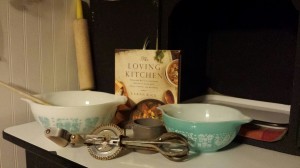 As is this case in all of our lives, there were plenty of things about my childhood that were far from perfect; but when I was in my grandma's kitchen, the entire world seemed to revolve in the right way.  Grandma was a constant in an ever-changing life; and I always knew she loved me unconditionally.
My mom carried on the same kind of "loving kitchen" for my own kids as they were growing up.  Mamaw's house was and still is the cure for any problem or stress my kids were facing.  She is for them what her mom always was for me……a constant source of unconditional love and acceptance.
When my mom called years ago to tell me grandma was very sick, Tim and I loaded the car within hours to make the long trip to Oklahoma.  I wanted to see my grandma one more time before she passed away.  I wanted to give her one last hug and let her know just how much she meant to me.  I could still see her perfectly in my mind as we pulled away from her house the summer before, waving as she always did until we drove out of sight.  And I could remember crying as I always did for the first stretch of the trip back to Kentucky.  Part of my heart will always be in Oklahoma.
When we finally pulled into my grandma's driveway nearly twenty-four hours after my mom called, my cousin Todd met us at our van.  His face was grim, and he shook his head.  I knew we were too late.  She had slipped away just hours before we arrived.
I'll never forget walking into her kitchen knowing she was gone.
On one counter sat her eyeglasses, used mostly for completing the newspaper crossword puzzle.
Tiny pieces of her love were scattered across every counter.
She was gone, but her love was still there.
When I think about my own kitchen, I feel a great sense of guilt as I wonder if I have created the same kind of memories for my own family.
Do they feel love in my kitchen?
What can I do to make this part of my house warmer, more significant?
I want friends and family to know that when they enter my home,
there is unconditional, always-available – LOVE.
I want laughter and tears to feel welcome.
I want hugs to come naturally.
And in the midst of all of this love, I hope from time to time there is a decent meal.
That's why I'm especially excited today to share this give-away.
My friend, LeAnn Rice, has created a cookbook.
She understands what it means to have a "loving kitchen."
In her book, you will find recipes along with inspiration.
And if you knew LeAnn and her love for her son Nick,
you would know that every word was written with just as much love for you.
If you would like to be entered for this giveaway, leave a comment below or on my Facebook page.
I will announce the winner one week from today.
LeAnn's book is also available on Amazon!
It would make an awesome gift for someone you love!
I hope your day is filled with moments where you not only feel the love of family and friend but also feel the love of God.
He longs to share time in your kitchen too!
And where He is, there is love!
I'm thankful today for my grandma and what she taught me about having a loving kitchen.
I hope she smiles when she sees me in mine.
I know she surely laughs!