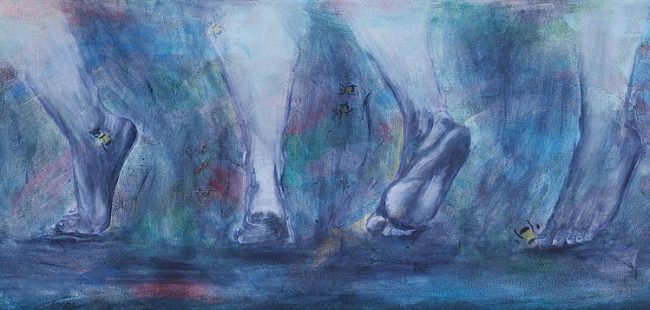 There's a fine line between self-confidence and pride,
but there's also a thin ribbon between humility and low self-esteem.
As a person who works with teenagers in schools and at church,
I see the dance between these very real and oh-so-human emotions up-close and personal almost daily.
The stepping back and forth between a feeling of being qualified to a feeling of being the most qualified.
The tiptoeing across the line of not wanting too much recognition to a feeling of unworthiness for any recognition.
These character traits run right up against each other like water lapping on a shore…………….
one constantly trying to overpower the other,
pulling grains of sand back into the ocean with every crashing wave.
Erosion of the soul happens when pride wins or low self-esteem is the victor.
Think too highly of yourself and you lose friends, lose the need for a Savior.
Tear yourself down enough and you push friends away, declare that the Creator must have messed up when He made you.
How do we step through life in such a way that the crossing of these lines becomes less tricky?
How do we keep dancing without falling on the side of arrogance or the side of worthlessness?
As a mom, how do I help my own kids learn to walk this thread-like line?
I'm not sure the answer is an easy one.
But I do know this.
It all starts with love.
Loving others and loving ourselves.
When we fall short on either side of love,
we fall.
And in falling we cross the line every single time.
So, today, open your eyes.
Who needs your love?
Is it that kid in class that no one talks to?
Is it that teacher that seems tired?
Is it your mom? your dad?
Is it you?
Pride will keep you from loving others.
Low self-esteem will keep you from loving yourself.
What's it going to take for us to truly walk in every kind of love?
When Jesus was asked about the greatest commandment, He replied,
Love the Lord your God
with all your heart and with all your soul and
with all your mind and with all your strength.'
The second is this:
'Love your neighbor as yourself.'
There is no commandment greater than these."
See the dance?
We have to love God with every inch of our soul……..
Yet we can only love others as much as we love ourselves.
There's no room for self-love and yet there's no way to love others without first loving ourselves.
Can you grasp how much God loves you?
Be amazed.
Feel confident.
Can you understand how much He loves you?
Be amazed.
Feel humbled.
This is the mystery of love and at the same time the secret.
Love God.
Love Him with every single breath as if nothing else matters and suddenly you won't matter.
But at the very same time,
love yourself because He loves you.
In this acceptance of His affection you will find yourself so full of love that everything you do will be filled with both self-confidence and humility.
There's the dance,
the stepping of a life filled with love can waltz right up to the line with no fear of falling.
Because when we love God we suddenly love life.
And when we love life, we love everyone around us with that very same depth….even our own self.
Love.
It's the dance of life.
The beautiful dance.
("Dancing Feet" painting by Sara Young)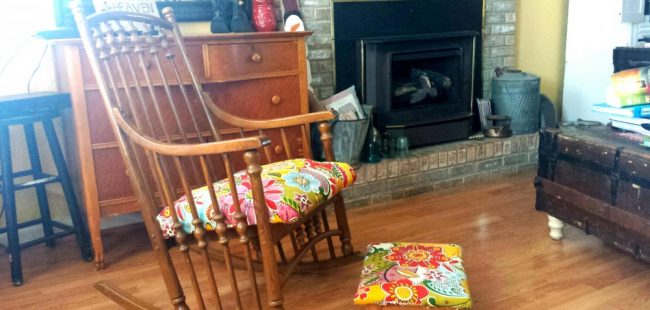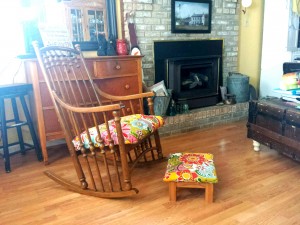 PROVERBS 31: 10-31
A wife of noble character who can find?
    She is worth far more than rubies.
Her husband has full confidence in her
    and lacks nothing of value.
She brings him good, not harm,
    all the days of her life.
 She selects wool and flax
and works with eager hands.
She is like the merchant ships,
    bringing her food from afar.
 She gets up while it is still night;
    she provides food for her family
    and portions for her female servants.
 She considers a field and buys it;
    out of her earnings she plants a vineyard.
 She sets about her work vigorously;
    her arms are strong for her tasks.
 She sees that her trading is profitable,
    and her lamp does not go out at night.
 In her hand she holds the distaff
    and grasps the spindle with her fingers.
 She opens her arms to the poor
    and extends her hands to the needy.
When it snows, she has no fear for her household;
    for all of them are clothed in scarlet.
She makes coverings for her bed;
    she is clothed in fine linen and purple.
 Her husband is respected at the city gate,
    where he takes his seat among the elders of the land.
 She makes linen garments and sells them,
    and supplies the merchants with sashes.
 She is clothed with strength and dignity;
    she can laugh at the days to come.
 She speaks with wisdom,
    and faithful instruction is on her tongue.
She watches over the affairs of her household
    and does not eat the bread of idleness.
 Her children arise and call her blessed;
    her husband also, and he praises her:
 "Many women do noble things,
    but you surpass them all."
 Charm is deceptive, and beauty is fleeting;
    but a woman who fears the Lord is to be praised.
 Honor her for all that her hands have done,
    and let her works bring her praise at the city gate.
I know there's a debate about whether or not you really existed.
Some say you were just a symbol for all that is good and right in a wife.
Either way, I really need to talk.
Can you sit right here in this chair for just a few minutes please and give me a tiny portion of your time?
First, I need to tell you something.
Something that makes me a little ashamed.
In so many ways,  I am not like you,
and there are moments when it really gets the best of me.
So I have a few questions if that's okay.
Just a few things I really need to know.
Did you ever walk into a room and sigh?
Did your eager hands ever shake from weariness?
When you stayed up late sewing a new bedspread or scarlet clothes for your children, did you ever hope they would tell you just much they loved them?
Did you ever long for a hug?
As you laughed at the days to come, did your eyes ever fill with tears at the exact same time?
Did you ever, even for one minute, eat the bread of idleness and enjoy it just a bit?
Even though you knew deep in your heart that your beauty was fleeting, did you ever look in a mirror, see signs of aging, and feel a little less as good about yourself as you did the day before?
Did you have a dog?  Or two dogs? And was one of them very old and having accidents on your floors more quickly than you could wash towels?
Did your children ever arise and ask for chocolate chip pancakes instead of calling you "blessed"?
When you extended your hand to the needy, did you ever feel a little needy yourself?
Did your chin ever have hives from stress, and did you wear a hormone patch to keep you somewhat sane?
I really need to know, because lately I've felt a lot more like a Proverbs 32 woman;
and she seems to have been conveniently left out of the Bible.
Honestly, if your profile status on Facebook read like your description in Proverbs 31, I'm not sure I could be your friend.
I'm afraid I would find your life more than I could bear…………………..
I want so desperately to sit and have coffee with you though.
I want to see the expression in your eyes as you speak.
I want to take a close look at the movement of your hands as you share about your life.
I want to know you.
I really want to know you.
Because I think there's a side of you that is just like a side of me………………….
a side that feels inadequate even as you strive so hard.
a side that wishes everyone would slow down,
relax,
quit competing,
stop comparing,
and just take care of their home.
I have to believe (or at least hope) that sometimes you messed up.
Overreacted.
Let someone down.
Lost your cool.
Felt like a failure.
Reached your limit.
Thought wrong thoughts.
Chose wrong words.
I'm a happy mom and  a thankful wife,
but today, I just need to know……………………..
In the midst of all you did right, did you ever do anything wrong?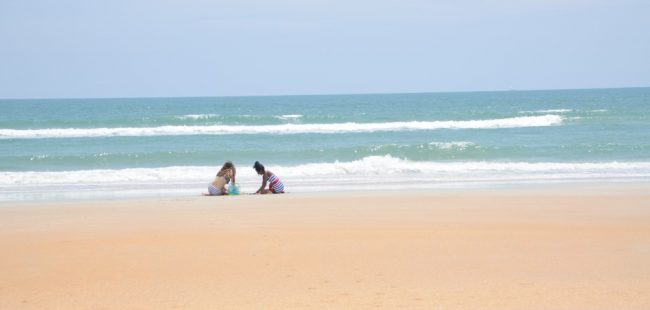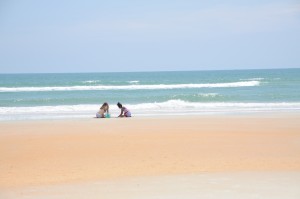 High tide
Low tide
Calm seas
Turbulent waves
The ocean has nothing on motherhood.
Uncharted waters with the rising of every sun.
We wake up never knowing………………..
Never knowing exactly what the day will hold for ourselves or our kids.
Maybe we tucked them into bed the night before
or
maybe we only prayed for them not sure where their head was laying.
Either way, the sun rises…………………..
and we set sail on a new day.
New water that holds no promises and definitely no guarantees.
Sunshine and peace may fill the day, but
storm clouds may also quickly rise.
Moms have to be ready to brace themselves………………
for whatever comes next.
Motherhood is a dance……………
in the midst of the coming and the going of the tide.
We collect memories in pails as time washes over our feet,
and we hold some memories close to our heart………….listening for sounds of laughter from days gone by.
The beauty comes from learning to embrace every moment in this dance –
the moments of sunshine, the moments of rain,
the moments of gentle waters,
and the moments when we can barely keep standing.
I've been told that once you hold your baby in your arms your heart is never quite the same.
I now know this is true.
I've been told that once you've heard the word, "mom," you're a mom for life…………….
even if you child goes to Heaven before you.
Motherhood is like the the ocean tide.
In and out.
Day after day.
Always different and yet in some magical way……………..
always the same.
With every ebb and every flow.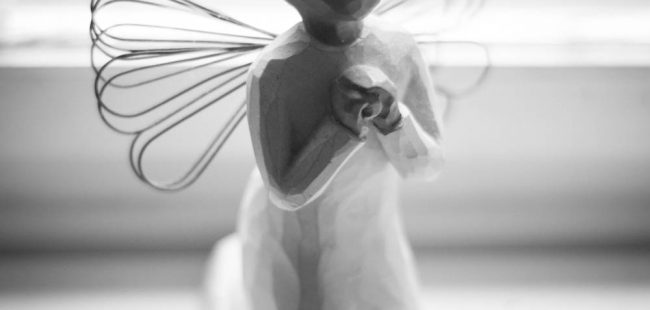 …one of His disciples said to Him,
"Lord, teach us to pray…"
Luke 11:1
Have you ever had to approach someone who intimidated you?
Sweaty hands, racing heart, hoping for the right words in the right order.
Like Dorothy as she approached the Wizard of Oz,
fear can easily grip us when we walk into the presence of someone who seems to be more powerful and more knowing.
I think the disciples understood the great honor and privilege of being able to have a personal conversation with God,
and they wanted to get it right.
For many generations, only the priests could approach the presence of God.
This shift in thinking about how He could be reached must have been hard to swallow.
Everyday fishermen at the foot of a throne?
The picture itself makes me smile.
And yet, they watched Jesus pray and they wanted to know.
They wanted to know the right way to pray.
They wanted to know the secret to talking to God.
Don't we all want to know?
Don't we all want to believe that when we talk to God He hears us?
Don't we all want to  grasp the truth that somehow our little words become big messages as they leave our lips and travel out of us toward Heaven?
I know I want to know.
I know I want to believe that the burdens on my heart are His burdens too, and when I bring them to Him, He responds.
I want to know that the tiniest details of my life are in His hands and He is working.
It's not that I want my prayer  to have power over anything or anyone in this world,
but I do want my words to matter.
And I want to know that the things in my heart match up with the things on God's heart.
So, today, I have the same request,
"Lord, teach me to pray."
I just have to remember I have an enemy who loves to whisper, "Don't waste your time."
He loves to remind me of the things that have not turned out so well even as I have stormed the Heavens day in and day out.
He whispers in my ear often, reminding me of the tombstones not far from my house and how my heart's desire did not change the course of life and death.
He whispers loudly of all I have lost in spite of my prayers; and if I don't keep looking up, I can easily find myself disillusioned, dismayed, and disappointed time and time again.
I've learned, though, that the louder the whisper of the enemy, the more I want to pray.
His desire to pull me away actually pushes me closer to Him who loves me most.
So, today, if you're feeling discouraged or overwhelmed, lean closer to God.
He is there.
 I really believe it's not about a right way to pray as much as it is about our desire to want to know He really hears us.
Do you have that desire?
Just tell Him.
Prayer is simply talking to God even when His answers don't make sense.
I don't think there's anything on this planet  that means more to Him today.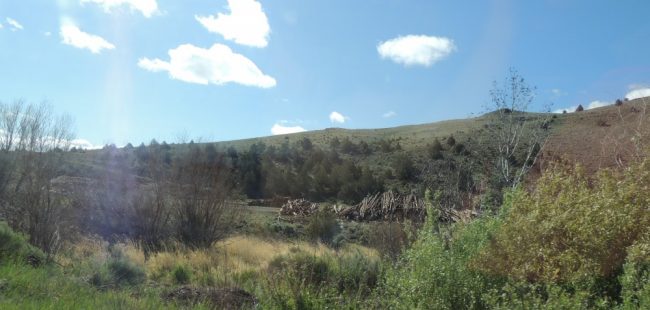 In spite of all the chapters of my life that have been anything but easy,
there's still a lot about my journey that has been very good.
However, I can't think of any area of my life I would describe using the word "perfect."
"Perfect" carries with it the idea of "needing no improvement."
"Perfect" carries with it the idea of "flawless" or "lacking nothing."
If you spend just one day with me and we're able to have a heart-to-heart conversation,
you'll walk away with many words but one of them will not be "perfect."
So this morning as I read Isaiah 26:3,
my tongue stumbled as I read this phrase –
You will keep in perfect peace.
God longs to keep me in perfect peace?
A peace that is completely free of imperfections???
I want this peace.
I need it.
How can I have this gift He longs to give?
I keep stumbling through His Word and I find the answer.
You will keep in perfect peace




    

those whose minds are steadfast,




    

because they trust in you.
Isaiah 26:3
If I want perfect peace, my mind is going to have to be steadfast…………………
resolutely or dutifully firm and unwavering.

"steadfast loyalty"  

synonyms: loyal, faithful, committed, devoted, dedicated, dependable, reliable, steady, true, constant, solid

A loyal mind

A faithful mind

A devoted mind

A dedicated mind

A dependable mind

A reliable mind

A steady mind

A true mind

A constant mind

A solid mind

No waffling in my thought process about who God is

No doubting, questioning, wondering………………

If I want perfect peace, I've got to remember all the time that is……………

GOD IS WORTHY OF MY TRUST

That means that He can take everything else about my not-so-perfect life and He can bring good.

He loves me more that I could ever love myself, and so today I can walk in confidence and have perfect peace.

In spite of my tears,

in spite of my struggles,

in spite of all the things that could easily consume my thought process,

GOD IS WITH ME AND HE IS WORKING ALL THINGS FOR GOOD.

So, today, I want to accept His perfect peace.

I want to rise and face another Monday with Him……………….and I want to face it with a solid mind.

I'm so glad that a perfect Father chose to offer us one perfect thing while we walk on this planet, and I'm so glad that one perfect thing can change everything about today and tomorrow.

PERFECT PEACE

A peace that is………………………

Flawless

Needing no improvement

Lacking nothing

It really is an option for all of us today!

YAY!!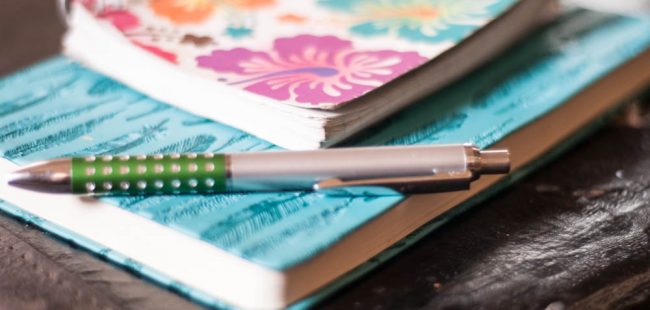 I stood with two teacher friends browsing a bookshelf as they eagerly shared reviews of each title.
I needed something new to read.
Something to draw me away from "real life" a bit.
"Fiction," I said.
Because honestly, life has enough drama to be its own book, and sometimes it just feels good to be drawn into someone else's highs and lows long enough to remember there's an awfully big world outside my own messy life.
Skimming the titles, examining the covers, I finally made my selection.
"Oh, you'll love that one," one friend said.
"That's a great one," the other chimed in.
I walked away, book in hand, totally unaware of the plot line tucked between my fingers.
I had no idea I was carrying more than words.
I was carrying a problem.
I was holding injustice.
I was gripping evil.
I'm just a few pages from finishing this book, and I desperately need a happy ending…………………..
but I'm not so sure there'll be one in this lifetime for Lakshmi
or any other girl who is living the life she's been forced to live.
What do I do with the images seared into my mind?
What do I do with the ache throbbing in my heart?
In just twenty-four hours, this book has changed the way I look at my own daughter.
She easily could have been Lakshmi.
In just twenty-four hours, this book has changed the way I glance out my window as I drive my car.
Why are some spared and some sold?
How can I do laundry and dishes while little girls all over the world are being forced to do so much more………………
How do I balance my thankfulness for what is not with my burden for what is?
"It's a girl," are the three most dangerous words in India,
and somehow our girl escaped the reality of many infant daughters born in this country who are either killed or sold.
Somehow being dropped from a bridge saved Olivia's life……………….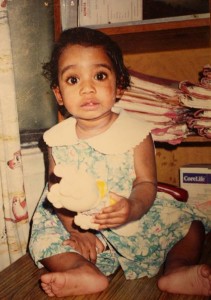 And the man who found her was a good man.
A man who named her,
"Pallavi" which means, "New leaves, new beginning."
So he took her tiny, injured body to a hospital where she stayed for six weeks before being placed in an orphanage.
And who knew that we were on the other side of the world aching from our own loss, hearts ready to pour love into one who needed it so much?
God knew.
Because of this I have to believe that for all the little girls who Lakshmi symbolizes, God knows too.
He is El-roi, The God Who Sees.
He sees all the little girls just like Lakshmi, and He certainly  has a plan.
Somehow He will bring beauty from their pain.
Somehow He will bring justice.
So, today as I head to work, I wonder what I'm suppose to do with this unfinished story?
This story that won't end just because I turn the last page.
If you want to pretend life is pretty for children all over the world, don't read this book.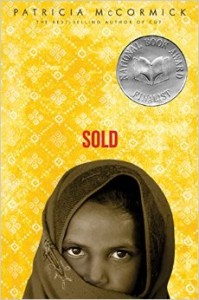 Praying for children just like Lakshmi and wondering what I'm suppose to do next?
I thought my life was messy……………..now I'm sure it's going to get even messier.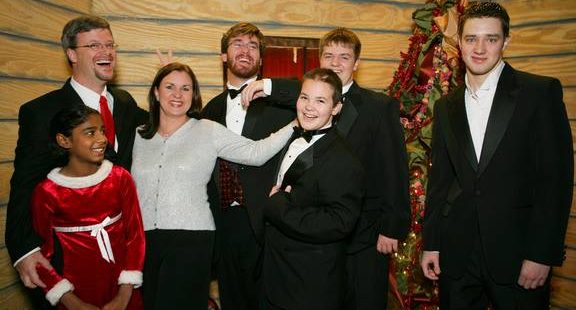 I have learned, often with much regret
that……………
Life is short.
Hugs are free.
Laughter is optional.
Listening is a gift.
All the while our children grow quickly,
and time just keeps marching on.
So, today,
whether you're a
husband,
wife,
mom,
dad,
daughter,
son,
grandma,
grandpa,
grandchild,
uncle,
aunt,
niece,
nephew,
cousin,
neighbor,
boyfriend,
girlfriend,
or friend,
I challenge you to……………………………..
Hug tighter.
Laugh louder.
Listen more closely.
If I made a list of all the things I wish I would have done differently on any given day,
these three things would be at the top.
Every single time.
We only get one chance at today.
Ephesians 5:15-16a
Therefore be careful how you walk,
not as unwise men but as wise,
making the most of your time……………….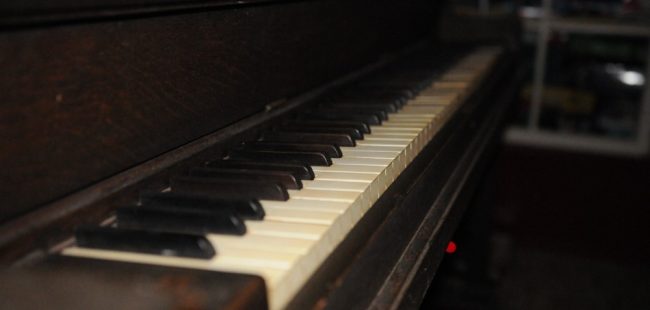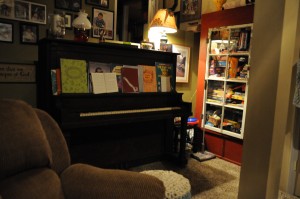 The sharps.
The flats.
The minor chords.
Great pieces of music are filled with sounds that sooth and sounds that unsettle.
Highs.
Lows.
The clashing of notes and rhythms and beats.
The mixture of many melodies and many  instruments.
Crescendos to build excitement.
Diminuendos to silent the room.
It takes all of this to create a symphony.
A classic.
A piece of music that transcends time takes a lifetime to write and often carries the composer's name……………..
Beethoven – Symphony No. 5
Tchaikovsky – Symphony No. 6 in B minor 
Mozart – Symphony No. 41
Do we think our life is any less complex than a symphony?
A clashing of chords, rhythms, and beats.
Made up of many melodies.
Many instruments.
Highs.
Lows.
Crescendos.
Diminuendos.
A lifetime to write.
A conductor to lead.
We get stuck in the refrain.
The repetition of moments.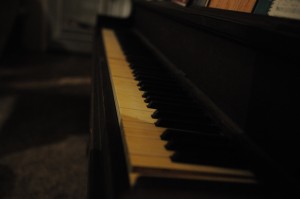 We don't see the chord progression coming………..
the transition to something new and different and  beautiful.
We can't always know what's in the next stanza or on the next page.
So what do we do on Monday when it feels a lot like last Monday, but we're tired or we're scared or we're sad or we're confused?
Here's what we have to do……………………
We have to trust the composer.
We have to trust the conductor.
We have to step with the music even when what we hear hurts our ears or the melody make no sense,
because what we have to know for sure is that we're part of something bigger than this moment.
A classic.
A symphony.
A piece of art.
And the finale will make up for any part of our song that moves us to tears.
So dance to your music today even if you can't quite feel the rhythm.
Trust the one leading.
He's writing a classic with your life.
Your symphony carries His name.
And never fear,
You will not be an unfinished symphony.
Being confident of this,
that he who began a good work in you will carry it on to completion
until the day of Christ Jesus.
Phil. 1:6