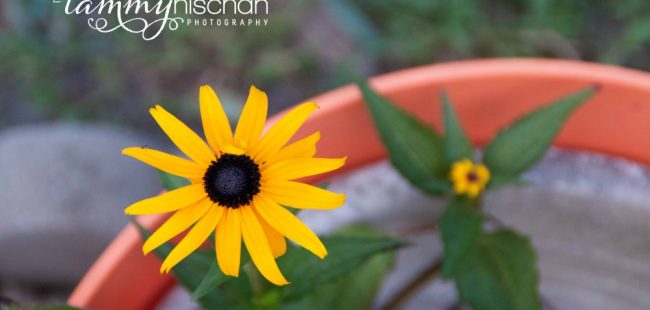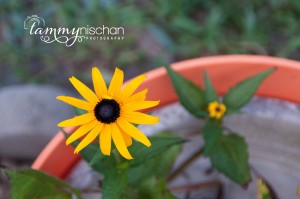 There's never a bad time for a good, long walk.
But if you're overwhelmed, confused, sad, lonely, or worried,
it may be the best time to put on some shoes and head out the door.
Whether your walk takes you deep into the woods or down a busy street,
walk alone a bit.
No phone.
No music.
Just you and your thoughts.
They'll be spinning at first.
Those thoughts.
It may even feel like work.
But then, if you just let yourself go………………..
try focusing on what's around you instead of what's inside of you…………….
things will begin changing.
You'll see the old man on the bench feeding the pigeons.
You'll notice the leaves waving gently in the wind…………..moved by a force outside themselves yet refusing to struggle with the direction they are being sent.
You'll be aware of the birds filling the branches and how they sing……………and you realize they don't demand an audience or need applause to celebrate life.
You see a flower.
One big, beautiful flower popping up an empty pot.
A pot holding dirt what you thought was just dirt.
Oh, how we "think" we know.
Slowly, you'll start to feel connected to something so much bigger and better and alive than anything you could ever have imagine if you would have stayed home fretting, trying to solve the problems of the world.
And very quickly, but quite unexpectedly, you feel peace.
Peace because you realize – finally – that you can't fix anything.
You can't change what is.
And it's okay.
Because the world has turned for centuries without your help, and it will keep turning for centuries after you're gone.
And even if the Bible is just another book to you, it still speaks some pretty wise words.
Look at the flowers.
They aren't worried, and yet Solomon in all his splendor was never dressed like one of these.
Mark Twain once said,
Drag your thoughts away from your troubles… by the ears, by the heels, or any other way you can manage it.
That's exactly what you may find yourself doing.
Dragging your thoughts as you walk.
But do it anyway.
By the ears.
By the heels.
Whatever it takes.
But somewhere along the way, let them go!
Release them.
Come home lighter.
Come home more in tune with the reality of life and less in tune with your own tiny little space on this planet,
because really our little space is just a speck and even when our mountains seem huge they are bumps in the road if we just keep walking up, determined to reach the next peak no matter what.
There's an old Swedish proverb that says,
Worry often gives a small thing a big shadow.
Don't live in the shadow of your worries today.
Walk ahead of them and let the shadow fall far behind you.
There's life to be lived and worry would love to see you sit down and miss it.
So, today, if you're worried.
Take a walk.
A long walk.
Can any one of you by worrying add a single hour to your life?
And why do you worry about clothes? See how the flowers of the field grow. They do not labor or spin.
Yet I tell you that not even Solomon in all his splendor was dressed like one of these.
Matt. 6:27-31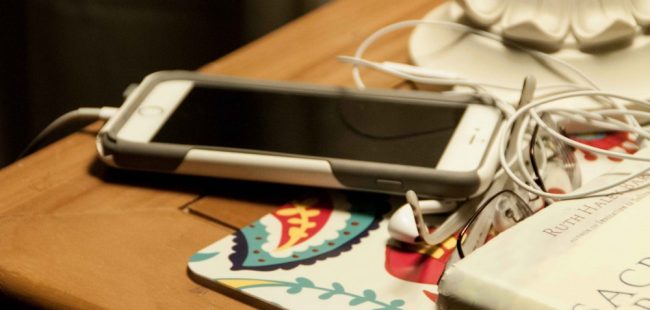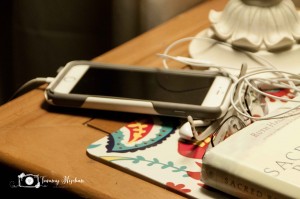 If you ever scroll through Facebook or Twitter for a few minutes and really soak in statuses and tweets,
you begin to realize just how much we're all longing for a place to be heard………….to have a voice.
This summer I've had some face-to-face encounters that have reminded me of just how deeply I need people with skin on in my life.
Laughter
Hugs
Eye Contact
Smiles
Tears
I need these types of things in order to feel alive………….in order to feel whole.
I haven't been as faithful with blogging, and part of me has felt very guilty…………….
as if part of who I am is less if I'm not here………………….
being heard.
The truth is, life goes on  for the planet when I don't write publicly.
And sometimes, the things I'm feeling and thinking and experiencing are just too personal for a public forum.
So, I just felt like I needed to say this morning that I'm still here.
I still love you all.
I'm still processing life and death and everything in between the beginning and the end;
but other than an Instagram pic and maybe a little thought about the photograph,
I'm not doing much on social media for the next few weeks.
You can find me on Instagram by searching for
@tammynischan.
I'd love to see you there!
I plan to dive back into blogging on a regular basis in September.
Until then, I will only be blogging once or twice a week,
but it doesn't mean I care about you any less……………….
Maybe by somewhat disconnecting from public forums for a while,
I can actually have time to care a little more.
Please feel free to email me if you need to talk.
tammynischan@yahoo.com
I love hearing from you.
I hope your day is filled with hugs, laughter, and friendship. Have you ever feared failure?
Have you ever looked in the mirror and wondered what in the world you're here for or who you really are?
It's super easy for me to slip into seasons of self-reflection that quickly lead to doubt and anxiety.
I don't like this about myself, but I'd be lying if I said anything different.
I made a huge decision this spring, and I haven't written about it or even talked about it much at all.
I made a decision that I've been wrestling with for years.
I resigned from my full-time job.
That's right.
I gave up a decent salary along with full benefits and a retirement package in exchange for one last chance to pursue some dreams.
I'll be 50 in just a few weeks.
Half a century.
Five decades.
I've worn a lot of hats through the years.
From stay-at-home mom to secretary to teacher to instructional coach.
Sometimes when I look at the whole list, I wonder if this is what failure looks like.
Bouncing around from one job to the next.
Never feeling like I've quite arrived.
I have to remind myself that each season of life has taught me something new.
I've learned lessons about patience, love, courage, strength, perseverance, selflessness.
In the midst of these varied undertakings, I've also been walking through some very dark seasons of grief and depression.
Because of this, I've gone to work on good days and bad days.
I've pushed through a lot of pain.
And along the way, I've met many other men and women who are walking similar roads.
I've come to realize that every single day there are people taking showers and heading to work who are broken, lonely, stressed, sad, confused, and afraid of failing.
I've seen in the eyes of others what I've seen in my own eyes time and time again.
______________________________________________
This spring I knew it was time.
God has been calling me to a different life ever since Nick died, and I've tried to run the other direction for way too long.
I believe He wants me to step out of my own story so I have time to write about how I've kept turning the pages even when the last page seemed like more than I could ever bear.
_____________________________________________
It's time for me to embrace just being me.
A grieving mom walking with joy in a broken world.
A writer who fears failing at the very thing I love.
Today, I'm feeling a little anxious about this next chapter in my life.
I can tell it's going to stretch me like I never thought it would.
___________________________________________
I just needed to say this out loud:
I'm afraid of failure, but I don't even know what failure looks like.
Does this even make sense?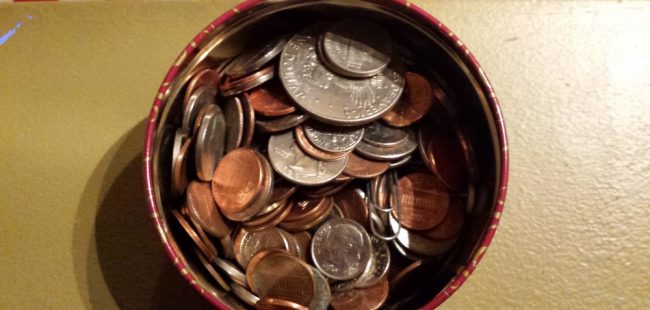 It was the fifth day of our vacation in Dallas, and the agenda for the day included stopping in as many thrift stores as we possibly could.
There's something fun about a hunt for unexpected treasures,
but it's funny how our idea of "expensive" changed when we had our mind set on price tags displaying anything less than $2.99.
I guess it shouldn't have surprised me, then, when we debated the cost of Jesus.
Yes, that's right.
Luke found Jesus in the back of thrift store –
high on shelf,
nestled in a box.
Jesus wasn't alone either.
He was accompanied by His empty tomb and an angel,
but the price still seemed a little high.
It's kind-of a surreal moment when you find yourself standing in the back of a gigantic thrift store halfway across the country from your own home, and you realize you're actually contemplating whether or not Jesus is worth the cost.
He gave His life for us and yet here we stood, staring at the price tag as if Jesus were asking us to lay down our life or something crazy like that.
It's not like I've never stood at a crossroad before counting the cost of Jesus,
but on this particular day it was a sticker on a box that made me second guess my willingness to pay the price.
And something about this struggle was so convicting.
I carried Jesus around in my cart for the rest of my time in the store.
I even had myself photographed with the treasure.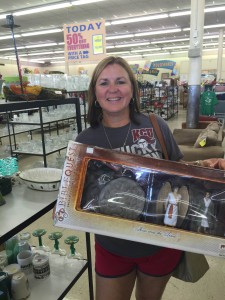 I can't really explain it in words, but everything about this particular day changed once I had Jesus right there with me.
Why can't He feel this real every single day?
Every once in a while, I took the box out of my cart and studied it closely.
At one point, I felt a rattle inside that made me wonder if maybe hidden behind the tomb were the rest of the Easter morning characters shown in photographs on the back.
Mary
Martha
Peter
John
And the two guys from the road to Emmaus.
Curiosity got the best of me, and I took the box to the front of the store and asked an employee if he could cut the tape and let me look inside.
For some reason, I thought I could justify paying for Jesus if I got a little bonus behind the empty tomb………………
Oh Tammy, don't you hope for these kind of "Jesus bonuses" in the real world way too often??
I felt a little like Elijah in the cave, but God was definitely speaking to me in a whirlwind not a whisper.
There was nothing subtle about the point He was trying to make.
The employee was so sweet.
He carefully cut the box open, and together we looked for any unexpected treasures behind the plastic rock.
There was nothing.
Except a plastic stand for the angel.
We put everything back in the box, and I continued shopping…………
with Jesus, of course.
I just couldn't bring myself to leave Him on a shelf.
I'm embarrassed to say that as I moved through the store, I had the brilliant idea of looking Jesus up online to see what He was worth on eBay.
Tammy, is Jesus' value really found in what others are willing to pay for Him????
God, please forgive me.
The truth is, I don't think I could sell Jesus no matter what the going price may be.
Once you have Him, it's hard to let go.
I found myself totally freed up to the pay the price, though, when I realized Luke really wanted Him more than I did.
As a future youth minister, he saw Jesus as an action figure very cool and special.
Suddenly, buying Jesus so that I could give Him away felt right.
When I think about it, isn't that what Christianity is really all about…………
Counting the cost in hopes of sharing what we have with others.
Joy
Hope
Love
Peace
Some things are just too good to keep to ourselves.
Once I knew I was buying Jesus to share with someone else, the cost didn't seem to hold me back.
I happily strolled through the store knowing Jesus had a purpose greater than my own happiness.
I thought this was the gift –
Finding Jesus so I could give Him away.
But, wouldn't you know God had yet another gift for me????
As I went to the counter to pay, the sweet girl who was ringing up my purchases accidentally pushed the wrong button on the cash register and had to call for help to clear something.
Up to the front came the very guy who had helped me look behind the tomb earlier.
I smiled and said something about not being able to leave the store without Jesus, and that's when I heard Luke say,
"His name is Nick!"
Sure enough.
Right there on his name tag was the name of my sweet boy in Heaven.
I think I scared him when I said,
"Oh, please don't think I'm crazy, but can I take your picture with Jesus?"
I even had him hold up his name tag.
By this time, I'm pretty sure Luke and Olivia were inching their way toward the exit,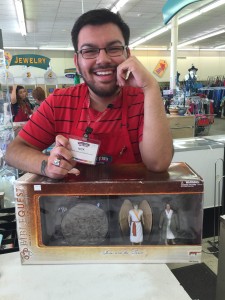 but I had them come back when I decided I needed my picture with Nick and Jesus too!!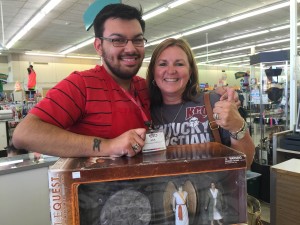 As I finished paying, Nick said,
"I have to ask what is special about my name?"
Our laughter seemed so wrong as I explained that I had lost my 13 year old son to brain cancer and his name was Nick, and that's when I told him and the people in line behind me,
"But Jesus and the empty tomb are the reason I can still be happy."
I then asked Nick if he would mind being on my blog, and he even handed me a piece of paper so he could get my blog address!!
Ahhhhhh…………………
what a day!!!
What a glorious day!!
We had set out that morning in search of unexpected treasures, but we never dreamed we would come home with Jesus in the car!!
Life is just like this if our eyes are wide open!
God is waiting to surprise us, teach us, speak to us, and go with us.
If we're just willing to count the cost……………….
and say,
"Jesus, you're worth it!!!!"
I hope you'll say that today!
I haven't had many words this summer, but I feel them coming back and I'm excited!
Until tomorrow,
I love you all so much!
And Nick, if you read this, please leave a comment!!!
I'd love to hear from you!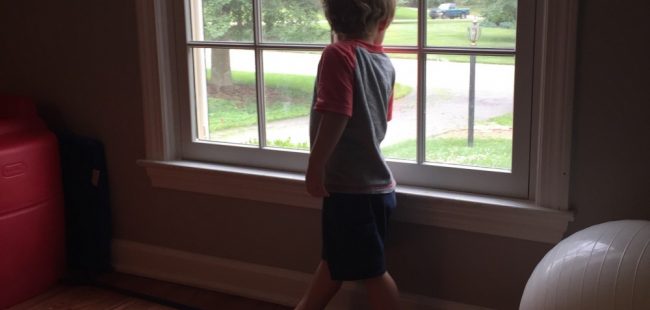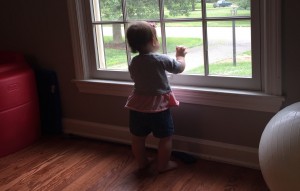 My sister-in-law sent me these pics a couple of days ago.
She caught Natalie and David each taking a peek at my brother while he mowed their front lawn.
They love their daddy so much, and regardless of how many toys were in the living room at that moment,
their daddy was catching their eye.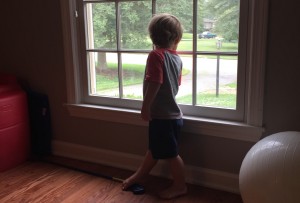 I want to live a life just like this.
I want God, my Heavenly Father, to catch my eye and pull me away from all the distractions of this world.
I want to be drawn toward Him just because of who He is.
This world is loud.
This world is full.
This world is busy.
But we have a Father just outside the window who is calling,
"Come, Follow Me."
Summertime is definitely a time for making fun memories with friends and family.
It's a time for reading good books and enjoying visits on the porch.
But I never want to get so busy that I forget who gives this life its meaning.
I never want to wake up unaware of Him who loves me most.
I never want to fall to sleep without whispering "thank you" for another day of life.
I never want to walk through a day without finding myself "drawn to the window" just to watch God work……………….
creating sunrises and sunsets and thunderstorms and rainbows.
Your name and renown




    

are the desire of our hearts.




My soul yearns for you in the night;




    

in the morning my spirit longs for you.
Isaiah 26:8-9
I hope God catches your eye today and draws you to the window!
My heart says of you, "Seek his face!"
Your face,

Lord

, I will seek.
Psalm 27:8
You will seek me and find me when you seek me with all your heart.
Jer. 29:13