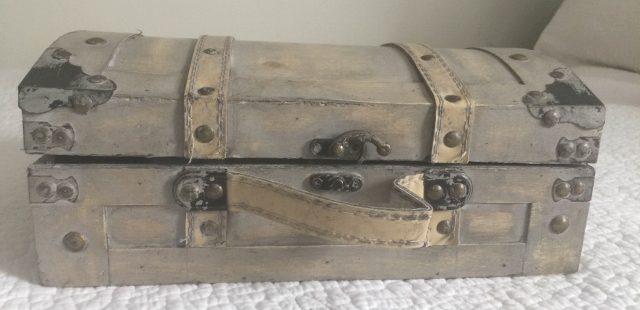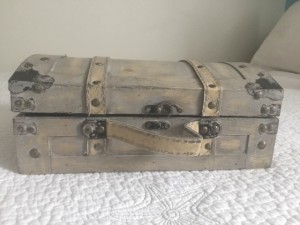 The line was long in Hobby Lobby as Olivia and I waited to make our purchases.
Supplies for a new adventure book for her and Luke that we found on the clearance rack.
A couple of baby things on sale we just couldn't pass up for Erich and Mallory.
We felt good about the things in our cart.
It was one of those days when everything felt "right."
And don't we love days that feel this way?
I was halfway-present mentally as we slowly moved forward toward the cashier,
just enjoying the moment.
But thankfully, I was present enough to overhear a little side conversation between a dad and his sons.
Candy, strategically placed for last-minute impulse shopping, had grabbed the attention of the boys.
Candy in hand, they stood watching as their dad clearly contemplated whether or not this was the best use of money.
It was a quiet contemplation.
Actually, a very sweet one
I could tell the dad was truly thinking about whether or not he should say "yes".
As he looked at the display filled with rows of sweets,
the oldest of the little brothers -sweet eyes and adorable face –
spoke words that have stayed with me ever since.
"It's okay, daddy.  I can put it back and get it another time."
No demanding.
No crying.
No pouting.
No sense of entitlement.
Just two sentences that shifted my day.
"It's okay."
"I can wait until next time."
Small tears formed in my eyes as I thought of the honesty in this little boy's words.
He was okay with not getting what he wanted,
but he also had faith in a "next time."
He knew his dad would come through,
but he knew it didn't mean he would always get the desires of his heart in that very moment.
___________________________
Later, as I thought about this little conversation,
I felt God pushing me to take it to a personal level.
A level I don't always want to reach.
I felt Him asking,
Tammy, what's in your hand right now?
What are you asking for and wanting?
Are you willing to put it back on the shelf?
Are you willing to wait?
_________________________________________
I've thought a lot about that little boy since Saturday.
I wish I would have complimented his behavior – let the dad know just what a great kid he had.
He probably won't read this post, but if he could I would like to tell him, "thank you."
Thank you for raising a son who understands that life isn't all about him.
Thank you for raising a son who knows that just because he wants something doesn't mean he has a right to it.
Thank you for raising a son who is willing to wait for happiness.
And most of all,
Thank you for raising a son who reminded me that God wants that same kind of spirit in me.
________________________________
The line was long at Hobby Lobby,
but the lesson I learned while I was in it will last much longer.
_______________________________
When a child speaks, listen.
And when God speaks, listen too.
——————————————————————————————————
In the morning, LORD, you hear my voice;
in the morning I lay my requests before you and wait expectantly.
Psalm 5:3
But those who wait on the Lord
Shall renew their strength;
They shall mount up with wings like eagles,
They shall run and not be weary,
They shall walk and not faint.
Isaiah 40:31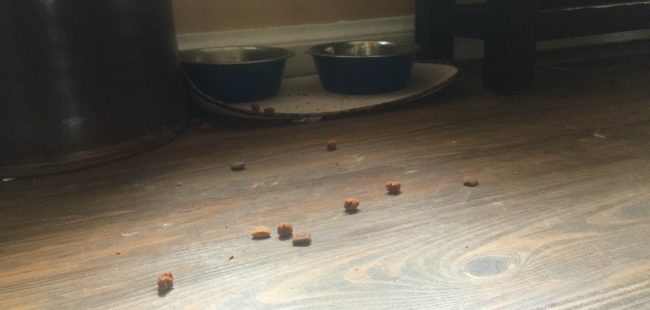 But just as he who called you is holy, so be holy in all you do;
 for it is written: "Be holy, because I am holy."
I Peter 1:15-16
Holy.
Set apart.
Consecrated.
I picture beautiful stained glass windows and majestic people dressed in white.
Perfect.
Spotless.
Focused only on Him.
Then I look in the mirror,
 walk through my house,
 check my email,
 look at my calendar,
and feel like "holy" is something saved for only a chosen few.
Not that my life is filled with a lot of bad things……………..
but it's definitely filled with a lot of "other" kinds of things.
And can't "other" be just as bad as "bad"?
I understand Paul when he wrote these words,
Here is a trustworthy saying that deserves full acceptance:
Christ Jesus came into the world to save sinners—of whom I am the worst.
I Tim. 1:15
I fall short every day.
And sometimes I almost fall right down.
The journey through my house often involves tripping over a dog or stepping over a backpack or maneuvering around dog food that has been scattered across our kitchen floor.
Our oldest dog struggles just to reach her dog dish.
When she finally does, she often flips the dish, spilling the food as she eats and then dragging it away with her as she goes.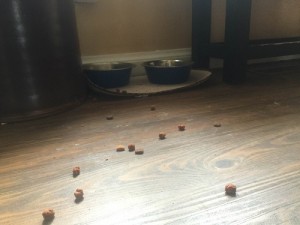 The simple act of eating is hard for Snoopy these days,
and when I stop and think about her struggle and her scattered dog food,
I can't help but wonder,
"Is spiritual eating getting hard for me too?"
Bending down to His Word, reaching it, and really chewing it up……………..
it can be so messy.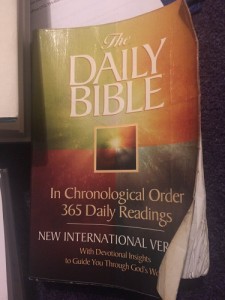 When Nick died, I made a commitment to God that I would read through the Bible every single year until I was with him again.
So I often plow through passages about Old Testament sacrifices and the acts required of the Israelites in order to be considered "clean",
cringing as I read,
while my mind wanders to the lesson I need to write
and the photo shoot I need to schedule
and the friend I need to call.
Slow down, Tammy.
No matter how hard I try, though, it always gets messy………………..
Maybe the messiness of realizing holiness takes work is exactly what I need to be chewing on this morning.
Holiness has nothing to do with inspirational posts or writing a decent blog post or making better decisions than someone else who may just need a hug and a kind word instead of a judgmental glance.
Holiness is about cleansing myself.
No one else is called to do that work and that work alone is enough for me…………..every single day.
I am my own mess.
And I have to own it.
Today, the sacrifices and cleansing practices of the Israelites
are the shoes dropped right inside our family room door.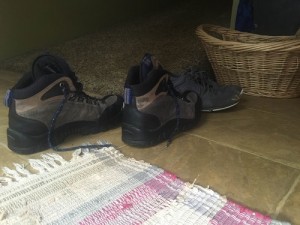 Stepping over them or around them is the only way to move on………………..
and
getting from once place to the next definitely takes more effort when things are in the way.
Maybe God wanted the journey to meet Him filled with obstacles and requirements and expectations so that His people knew He was worth it.
Maybe He wanted the Israelites to understand this truth:
Holiness is worth the journey……………even though it's hard.
Maybe the endless cleaning up of scattered dog food is His gentle reminder to me that………………..
Life will always be messy and there's no quick way to become holy.
____________________________________
Slow down, Tammy.
The clock is ticking but the hands keep coming right back around.
Soak up this moment.
Holiness isn't a drive-thru experience.
It's a candlelight dinner.
A table set for two.
Don't we take time to prepare for these kind of encounters?
And want them to last forever?
I'll never look in the mirror and feel holy………………
and this morning, I'm suddenly thankful.
Because the minute I feel holy is the minute I stop doing the work of bending down and making a mess.
And without the bending and the mess-making,
I fake myself into believing I've got this…………………
when deep inside I know I don't.
So the journey to holiness is one I hope will always be filled with shoes and backpacks and scattered dog food,
because I don't ever want to stop doing the work that leads to Him.
Consecrate yourselves and be holy,
because I am the LORD your God.
Lev. 20:7
I am the LORD your God;
consecrate yourselves and be holy, because I am holy.
Lev. 11:44
And a highway will be there;
it will be called the Way of Holiness;
it will be for those who walk on that Way.
Isaiah 35:8
If you're finding it hard to be holy,
keep tripping your way toward Him who truly is.
Thank Him for the obstacles that cause you to stop along the way,
because slowing down is often the only real way to move forward.
And He's definitely worth the time and the work.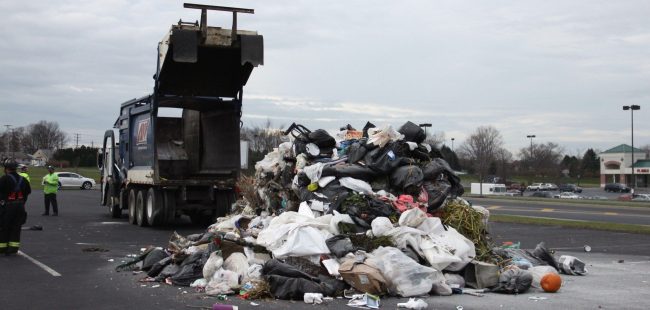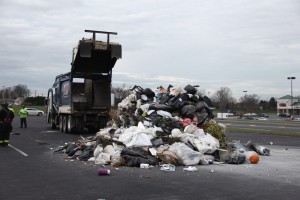 It's quiet here………………
except for the sound of the garbage truck stopping in front of our house to pick up our trash.
It's easy to get rid of some of the things we don't want in our life anymore.
Bag them up.
Set the out.
And wait for the right person to come take them away.
Forever.
____________________________
It's not that easy to toss away other things though.
Painful memories.
Regrets.
Words spoken too quickly.
Actions taken without considering the consequence.
There are just some things a trash can will never hold.
_____________________________
The Israelites were given specific instructions for getting rid of things a trash can couldn't hold.
Mistakes.
Regrets.
Sin.
_____________________________
Kill this animal or that.
Perfect.
Spotless.
The best of the flock.
Sprinkle the blood……….on all sides of the altar.
Offer all of it.
Every part.
I really don't like reading this part of the Bible.
It makes me cringe.
Wonder.
Question.
There's no easy way to read through Leviticus.
________________________
And then I think about my sin and what it took to really rid my life of it.
Forever.
________________________
The ultimate sacrifice.
Perfect.
Spotless.
The best in the flock.
Giving His whole life…………..every part of it.
His blood spilled.
For me.
To take away the trash a garbage can could never hold.
_________________________
When I really think about the crucifixion……………
really let my mind go there…………
I cringe.
I wonder.
I question.
There's no easy way to read about the death of Jesus.
____________________________
I hear the garbage truck again.
The beeping as it backs up.
The clanging of the cans as they're dumped.
My trash being taken away.
I don't think I've ever paused to say "thank you" for such an easy way to rid my life of garbage.
_______________________
And the sound of the truck crushing the bags filled with all the things I do not want to keep………………………
it haunts me this morning as I think of Jesus and what He did for me so long ago so I could let go of so many other things I do not want to keep.
Isaiah 53:5
But he was pierced for our transgressions,
he was crushed for our iniquities;
the punishment that brought us peace was on him,
and by his wounds we are healed.
_________________
Thank you, Jesus, for taking away all the things a garbage truck never could.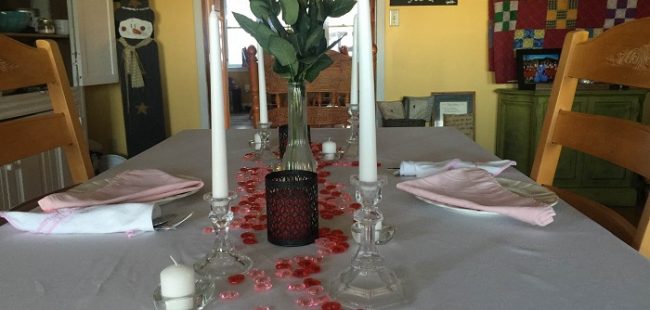 As I walked through the thrift store, this bag of plastic hearts caught my eye………………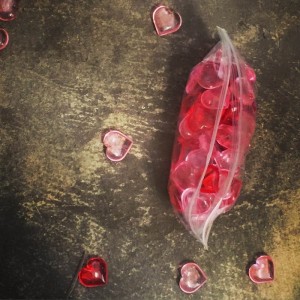 Marked down to 50% off,
$1.50 seemed like a pretty inexpensive way to set the mood for love.
My daughter's boyfriend was making the journey all the way from college just to celebrate Valentine's Day with her.
The least I could do was make this little purchase.
Around the corner I found a white tablecloth with lace trim……………
$2.98
And pink cloth napkins……………..
50 cents each.
A stop at a Dollar Tree for candles, and I was ready to go home and see what I could do to set the mood for love.
I did what I could, but when Luke arrived a few hours later, tired and still in his dirty practice uniform from a long baseball practice, he added the finishing touch.
Roses.
As I looked at the table, I realized just how beautiful love is when we take time to prepare a place for it.
A place for talking and laughing and sharing.
A place for memories to be made.
A place for two people to be together who see in each other someone who makes their life a little better.
That's love.
Nothing super fancy.
Not a lot of work.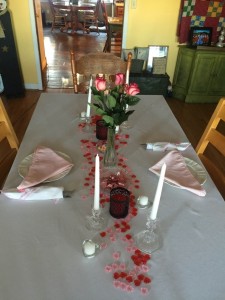 But time………………..it does take time to set the mood for love.
It takes time traveling when you're already tired after a long week of classes and baseball practice and homework and ministry.
It takes time thinking about the perfect gift and then buying it or making it.
(And they both made such sweet gifts for each other.)
If there's one thing I want my daughter (and my sons) and Luke and my daughter-in-law and all their friends to know about love is this………………..
it takes time.
We have to be willing to take a break from checking things off our list of things to do and step away from all the "stuff" that calls our name.
We have to choose to say "no" to the world and "yes" to each other.
Love can't be rushed.
And it comes with no expectations.
Love just is…………….
and that's what makes it so beautiful.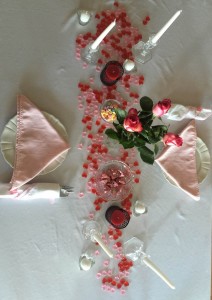 I love that Psalm 23:5 says,
"You prepare a table before me……………"
Even in the presence of what might feel like our enemies,
God takes the time to set the mood for love for us.
He says,
"No matter how hard today might feel,
I have a place at my table just for you.
My love for you cost a lot more than $1.50.
It cost my son's life.
My love for you began the moment I knit you together in your mother's womb,
and I've been spending every single minute with you ever since……………………
you are worth my time.
Candles are lit.
Roses are in place.
Come sit with me.
Even if you feel tired or unworthy,
I want to look you in the eye.
I want you to know………………..
There's nothing in this world that can separate you from my love."
In all these things we are more than conquerors through him who loved us.  For I am convinced that neither death nor life, neither angels nor demons, neither the present nor the future, nor any powers, neither height nor depth, nor anything else in all creation, will be able to separate us from the love of God that is in Christ Jesus our Lord.
Romans 8:37-39
Saturday, I did my best to set the mood for love for Luke and Olivia.
But, as always, God showed me………………
love was already there.
And so is He.
Yesterday
Today
and
Tomorrow
In the beginning was the Word, and the Word was with God, and the Word was God.
John 1:1
Dear friends, let us love one another,
for love comes from God.
Everyone who loves has been born of God and knows God.
I John 4:7
Three things will last forever—faith, hope, and love—and the greatest of these is love.
I Cor. 13:13
Love takes time.
It can't be rushed,
but it's worth every minute.
Set the mood for love today and discover He's already there.
With no expectations but your presence……………He's patiently waiting for you.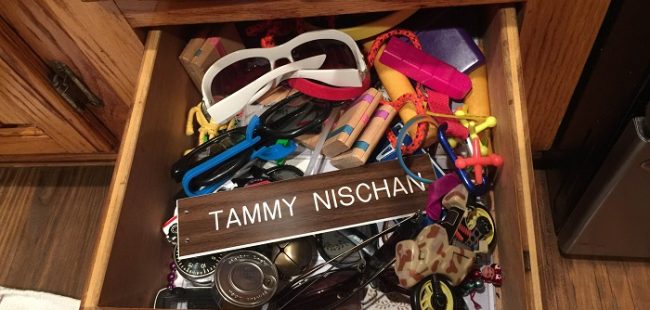 Tim dumped the contents of the drawer onto a towel while replacing the old drawer knob with a new one.
I followed behind and sorted through what to keep and what to throw away.
The toy drawer has been part of our kitchen since the boys were little; but over the years, I've dropped things in it that seemed to have nowhere else to go.
As I put back old sunglasses for playing dress up and random Hot Wheels cars and action figures for under-the-table play time, I hesitated as I saw this nameplate mixed in with all the "make-believe" toys –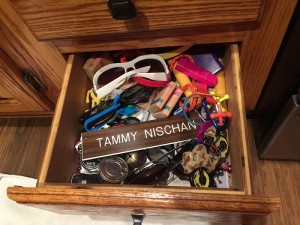 Once mounted over an office door, this nameplate told people where they could find me.  It validated my position and in some ways gave me a sense of belonging.
I let go of my title last spring…………..
Stepped out of a full-time job in pursuit of a few dreams I just couldn't pursue wholeheartedly while working forty hours a week.
Sitting on my kitchen floor last night and seeing this nameplate for the first time in a long time and realizing I had chosen to drop it into a drawer filled with toys reminded me of just how insignificant my title really was………..
and really how insignificant I am in many ways.
I was reading in the Old Testament this morning about the move of the Israelites through the wilderness toward the Promised Land and there was something about Miriam's death that made me stop and read more closely.
One sentence wrapped up her life on this planet.
In the first month the whole Israelite community arrived at the Desert of Zin, and they stayed at Kadesh. There Miriam died and was buried.

Numbers 20:1
The next verse says nothing about how Miriam had rescued Moses from certain death as a baby by placing him in a basket in the Nile River to protect him from Pharoah's soldiers.
The next verse says nothing about how she was brave enough to stand at a distance and watch her baby brother be scooped up by Pharoah's daughter, of all people, and then have the courage to step forward and offer to find someone to nurse him for this woman.
The next verse says nothing about the time Miriam led the Israelite women in singing this song of praise to God in Exodus 15:20-21,
 Then Miriam the prophet, Aaron's sister, took a timbrel in her hand, and all the women followed her, with timbrels and dancing. Miriam sang to them:
"Sing to the Lord,
    for he is highly exalted.
Both horse and driver
    he has hurled into the sea."
The next verse says nothing about the fact that Miriam helped Moses and Aaron lead the people out of Egypt as mentioned in Micah 6:4,
 "I brought you up out of Egypt and redeemed you from the land of slavery. I sent Moses to lead you, also Aaron and Miriam."
No.
Immediately after Miriam dies and is buried this is what we read,
Now there was no water for the community, and the people gathered in opposition to Moses and Aaron. They quarreled with Moses and said, "If only we had died when our brothers fell dead before the Lord! Why did you bring the Lord's community into this wilderness, that we and our livestock should die here?  Why did you bring us up out of Egypt to this terrible place? It has no grain or figs, grapevines or pomegranates. And there is no water to drink!"
That's right.
Miriam died and the next thing on the timeline of Israelite history was people complaining about a lack of water.
Just like my nameplate in a toy drawer, life went on for the Israelite people.
Last night I sat and wondered,
"Do I throw this piece of plastic away-this plastic that once identified me as a little more than a wife and mom?  Or do I leave it here in the midst of toys?"
I glanced at it one more time, snapped a photo, and shut the drawer.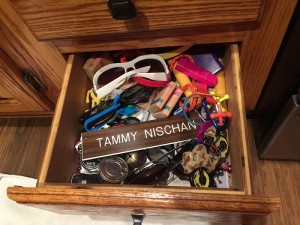 I knew I needed to hold on to this part of who I once was…………
and I needed to keep it in a place that made no sense.
Because I need to be reminded from time to time………….
that titles come and go……………just like Miriam did.
And that's okay.
________________________________
The important part of Miriam's story wasn't her death.
It was her life.
It was her bravery and cleverness in saving Moses and her ability to lead women in praise who were certainly terrified and tired that mattered.
_______________________________
The important part of my life (and yours) isn't the title we wear.
It's the things that we do……………
and sometimes, like a nameplate in a toy drawer, I need to be reminded that any elevation on this planet is really make-believe because the only title that matters is the one I wear from knowing Him.
Child of God
His
Chosen
Anointed
Saved
Redeemed
Restored
Forgiven
Healed
Loved
Cherished
The list goes on and on…………………
There are so many titles that move us from a toy drawer to a treasure chest.
———————————–
And I feel like someone needs to read this today and be moved.
From the toy drawer to the treasure chest
You are so much more than a title.
You are a treasure.
———————————
Words have been difficult for me to find lately.
Blogging has been a challenge.
I wish I knew why.
But sometimes things happen
-like the dumping of a drawer or the reading of a verse-
that cause the words to flow again.
So in Christ Jesus you are all children of God through faith,
Galatians 3:26
The Message says it so beautifully in II Thessalonians 3,
 God picked you out as his from the very start. Think of it: included in God's original plan of salvation by the bond of faith in the living truth. This is the life of the Spirit he invited you to through the Message we delivered, in which you get in on the glory of our Master, Jesus Christ. So, friends, take a firm stand, feet on the ground and head high. Keep a tight grip on what you were taught, whether in personal conversation or by our letter. May Jesus himself and God our Father, who reached out in love and surprised you with gifts of unending help and confidence, put a fresh heart in you, invigorate your work, enliven your speech.
 Today, I hope you'll feel the incredible significance of who you are even when you find your nameplate resting in a toy drawer.
You are chosen.
You are His.
And in the end,
that's all that mattered to Miriam and all that will matter to us.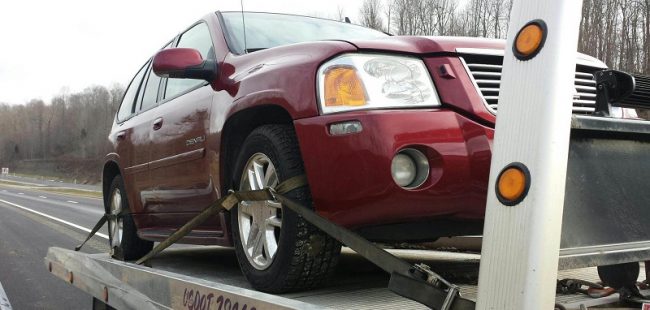 I should have known when I ran back upstairs to get a set of CDs to listen to on the way to Louisville…………………and grabbed this series of sermons…………….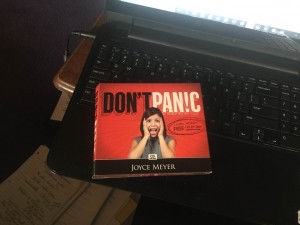 "Don't panic.  This is just a test."
Yep.
I should have known.
Leaving early to meet my mom and her friend for dinner, I had a cushion of time before my night class began…………….
this should have been a foreshadowing too.
______________________________
I hadn't driven far when I felt my engine sort-of jump……………already having our other car at the garage with transmission issues, I felt a little paranoid.
But I brushed it off as me being extra sensitive to every little noise the engine might make.
In this case, my feeling was more than paranoia.
And when I heard the incredibly loud knocking sound followed by a feeling that my tires were locking up as I moved at 70 miles an hour, I gripped my steering wheel with both hands and tried to maneuver myself to the emergency lane……………
as carefully and quickly as I could.
Slowing down is hard when you're going full speed.
Stopping feels almost impossible.
The smell of something burning told me the engine needed to be turned off immediately, and there I sat.
Semis flying by.
Cars flying by.
Every kind-of vehicle ever made…………….
flying by.
Cell service is nice; but when you're stranded, cell service is a necessity.
I've never been so thankful to see the little bars show up on my phone.
I called Tim, and he immediately knew something must be wrong, because I had just talked to him a few minutes before.
His first words were,
"Are you okay?"
I said, "No," but immediately explained that I wasn't hurt and the car wasn't either……………..
but I was stuck on the side of the road with no chance of "trying to make it to the next exit."
The car needed a tow truck, and I needed help.
Waiting 50 minutes in a cold vehicle as car after car zings by feels more like hours, and I began to feel my hands shaking.
Cold but also a little scared, I quickly realized the white line separating me from the semis that were barreling down the road wasn't much of a safety barrier……………
So I locked the doors and waited.
What else could I do??
And then, I realized there was something I could do…………….
something that might just calm my hands and my heart.
I began to talk to God,
"What do you want me to learn while I'm here?"
"What am I missing that you're trying to say?"
I felt Him nudge me to say thank you for this moment.
This seemed so strange and honestly like the last thing I wanted to do, but I began to thank Him for everything I could think of…………
"In all things give thanks…"
I Thess. 5:18
"Do not be anxious about anything, but in every situation, by prayer and petition, with thanksgiving, present your requests to God."
Phil. 4:6
It isn't dark
I have cell service
We have another vehicle for Tim to drive to meet me
Our son is home and able to come help too
Help is on the way
I left early for my class
There were no cars behind me when my tires locked up
The list kept growing, and as it grew I began to realize there's a lot to do when there's nothing to do but wait.
Giving thanks while you're stranded makes the wait a little easier.
One the phone, Tim had told me to turn on my hazard lights…………..I hadn't thought of that.
When you're stranded, let people know.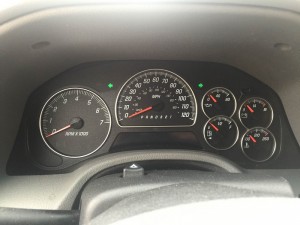 But don't get upset when they pass you by……………..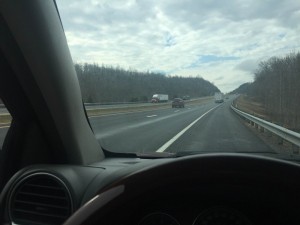 maybe they're calling someone to help you or whispering a prayer for your safety…………..
I've done that before as I've passed a stranded car, and I hoped some of these people were doing the same for me.
Keep an eye on the road behind you and never stop believing help is on the way.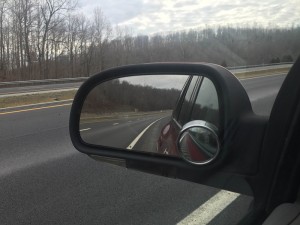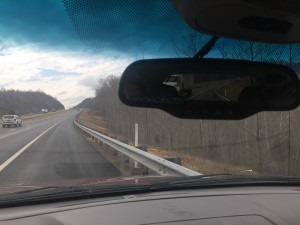 Stay close to a guard rail………………..
and stay calm.
No amount of anxiety was going to change my situation, so I kept taking deep breaths and believing God was right there with me……………..
Could there be a better Guard than Him?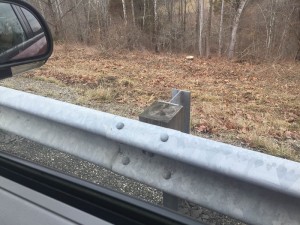 Tim and Todd eventually arrived.
And they sent me on my way to class in our oldest car…………
Isn't it funny how in the most desperate situations you'll lean on things you never would have leaned on before?
Never underestimate your resources when you're stranded.
I laughed as I reached into my bag and pulled out my "Do Not Panic" CD set and popped in a message to listen to as I drove.
The first words I heard Joyce Meyer say were,
"Do you ever feel like you're right in the middle of a test?"
She went on to talk about trusting God even when life doesn't make sense.
"Okay, I'll try to do that," I thought to myself as I moved forward leaving two people I loved on the side of a dangerous road.
———————————————
Tim sent me pictures later that evening of the rescue of our Denali.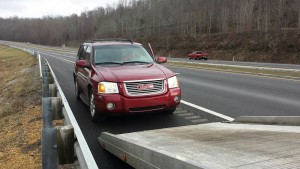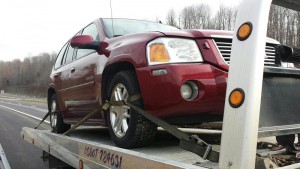 Sometimes when you're stranded, there's no way to move without being carried………………
Hold out your hands.
Ask for help.
And let Him lift you.
Even to your old age and gray hairs I am he, I am he who will sustain you. I have made you and I will carry you; I will sustain you and I will rescue you
Isaiah 46:4
I finally made it to Louisville, and my mom was there……………….
Waiting.
Smiling.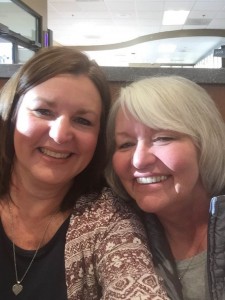 And there's something about being hugged after being stranded that feels so good……………………..
Are you feeling stuck today?
Do you need help?
Start by saying "thank you" for all the things that are good…………..
Turn on your hazard lights so people can know to pray………….
Stay close to Him as you trust that help is on the way.
"God is our refuge and strength,
a very present help in trouble." 
Psalm 46:1
No matter how stranded you feel today……………….
He's there.
I promise.
And you're going to be okay.