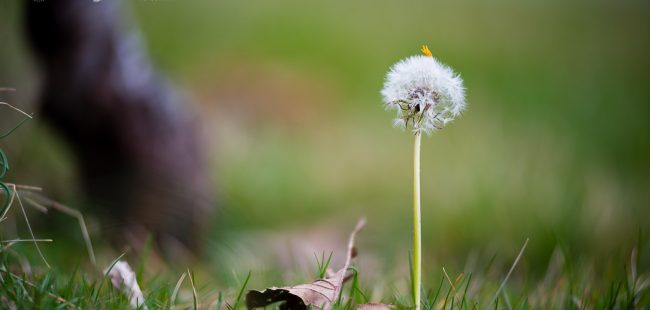 My new chronological Bible changes things up.
Interrupts history with the pain-filled story of Job.
Slips it right in between the death of Joseph and the arrival of Moses.
Uninvited.
Leaving us on the edge of our seat as Joseph dies and the Israelites are left alone in Egypt for several generations –
Growing in numbers while weakening in power.
And isn't this the way life goes?
We're smack dab in the middle of living.
Our family story being written day by day.
We live.
And love.
Then turn the page to discover a chapter we weren't expecting.
Or wanting.
An earth-shattering phone call.
A devastating medical report.
An unfaithful spouse.
There's so many things that can turn our world upside down –
in just a second's time.
And that's how Job arrives in the pages of my new Bible,
turning the story of the redemption of God's people
into the story of what feels like His abandonment of one of them.
How could a God who had just been showing up in dreams
be so silent in the life of a man who had been trying so hard to please Him?
I remember feeling just like Job.
Unable to feel God's presence in a time of great sadness.
Undeserving of such great pain and loss.
Questioning God's love for me.
Wondering why I was being punished –
when I had tried so hard to live for Him.
Be a good wife.
Be a good mom.
Be a good friend.
Be a good daughter.
The list went on and on.
I felt as if all the things I had worked so hard to "be" had not been quite enough.
And that's where Job finds himself today.
Proclaiming all the reasons he is undeserving of this chapter.
Demanding an audience with God so he can "give an account of all his steps."
I cringed as I read Job's words this morning.
They had never hit me quite so sharply right between the eyes.
Job's problem wasn't unrighteousness.
His problem was self-righteousness.
Announcing his good deeds.
Seeking attention at the city gate.
If he would have had social media,
everyone would have known
what his right AND left hand were doing.
I love the meme that says,
"If you want to feed the homeless,
feed them.  
But the minute you talk about it on social media,
you're also feeding your ego."
Job's ego had been fed time and time again.
And needed to be fed even more.
Even in his suffering.
Maybe that's why his story is being shared before the Israelites enter the wilderness.
Because manna will get old.
But the story of Job never will.
The "God who provides" isn't into feeding egos.
And the news feed to follow in Exodus won't be filled with many things to "like."
So Job pours out his complaints for most of today's reading (Job 30-32).
And speaks long enough to make the younger generation angry.
And one of them can take it no more.
Elihu has heard enough.
He steps to the microphone.
Takes center stage.
Ready to let Job and his three "wise" friends hear the thoughts he can no longer keep inside.
"I am full of words,
and my spirit compels me to speak.
My heart is like unvented wine;
it is about to burst like new wineskins.
I must speak so that I can find relief;
I must open my lips and respond.
I will be partial to no one,
and I will not give anyone an undeserved title."
Job 31:18-21
And today's reading ends.
Just like that.
Tomorrow (just like the next generation),
Elihu will speak.
So what do we do while we wait for him (and them) to have the floor?
How is God speaking to me and you today?
I think He's saying,
"The next generation is watching.
Listening.
Learning.
What messages are you sending with your words?
Do your actions (and your posts) glorify you or glorify Me?"
Life is a dramatic story.
Pages turn every day.
And you never know what the next chapter will hold.
No matter how tightly you hold to the Author.
Righteousness isn't made up of actions or deeds.  
Or able to spare us from pain.
Righteousness consists of a humble heart,
fully aware of and thankful for
the power of the One
who gives and takes away.
Live a life today that makes the next generation better –
Not confused.
Or angry."
There's always a next chapter in life.
And you have nothing (and everything) to do with the words it will contain.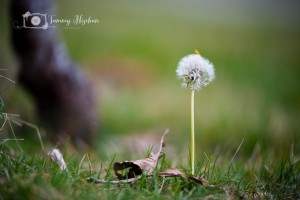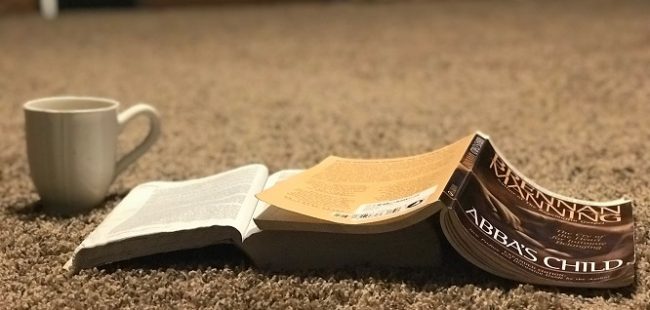 It's an honest question.
"What do you want to be when you grow up?"
We ask children this question from the time they're very young.
Answers range from, "Professional sports player to lawyer to famous YouTuber."
But more often than not, the answer is,
"I don't know."
___________________________________________
I read recently that the question we should be asking kids today is,
"What problem do you want to solve when you grow up?
Change their way of looking at the future.
Help them find their purpose on the planet.
Because the truth is,
"Don't we all want to know what problem we can solve?"
"Why we're here?"
__________________________________________
The world has changed a lot since Job walked on the earth,
but some things are very much the same.
We still ask questions we haven't even answered ourselves.
"Where can wisdom be found,
and where is understanding located?"
Job searched and searched…..
but came up empty.
He watched miners dig for iron,
cutting channels in rock,
but wisdom could not be found…
even there….
in the depths of the earth.
The ocean had no answer.
The sea had no reply.
Trusting birds,
brave lions,
even they didn't know.
Wisdom could be found nowhere in the land of the living.
Yet its value couldn't even be measured with gold.
So where was this treasure of great price hiding?
Why was it so difficult to find?
The angel of death had even heard of it –
but had no answer.
Wisdom seemed so important,
so desirable,
so needed,
and yet so very far away.
___________________________________
Thankfully, Job saw something others seemed to miss.
He saw God's presence in his life….
even in the midst of his great suffering.
And he realized the search for wisdom would never be the way to find it.
The real search had to be for the One who established it in the first place. 
God knew where wisdom was hiding –
and it wasn't in a place.
It was in a state of mind.
"The fear of the Lord – that is wisdom."
Job 28:28
Maybe that's the problem we're facing in our society.
So many people are struggling with anxiety.
Restlessness.
A sense of fear about today….
and tomorrow.
They can't really put their finger on what they're afraid of though.
And any unnamed fear has power.
So what if we named it.
Said it out loud.
Announced to the world even as Christians,
"We're afraid of God."
How freeing would it be to admit that the One who spoke the world into existence has more power than we ever will?
And His ways truly aren't are our ways –
and that's okay.
Maybe the song, "Let It Go," became so famous because that's what we all want to do.
You don't have to watch the news for long to feel frightened about the future.
So what if we traded this unsettling anxiety for a fear that brought us knowledge?
Released our grip.
Gave our white-knuckled hands a break.
Turned our sleepless nights over to someone else.
Yes, the thought of handing everything over to Someone
who doesn't always work in the same way we might choose feels scary.
________________________________________
But Job was getting there.
He was slowly realizing just how weak he was.
And in that weakness,
he was finding a strength he never knew he had.
Wisdom was surfacing.
But not from the depths of the earth.
Or in the waves of the sea.
Job was slowly beginning to see that the very thing he needed couldn't be found by looking.
And isn't this just like God?
He loves to work in mysterious ways.
Like the Beatitudes,
things that makes sense to us are generally opposite with Him.
Wisdom could only be found by surrendering to the One who created it.
My word for this year is "surrender,"
and its' suddenly making sense.
If you're like me,
and you're looking for answers today,
think about changing your questions.
And be okay with feeling a little frightened as you do.
Trust is scary.
But having nowhere to place your trust is even scarier.
Fear the Lord.
This is the way to wisdom.
And there's no other way than this.
Proverbs 9:10
 The fear of the Lord is the beginning of wisdom 
and the knowledge of the Holy One is understanding.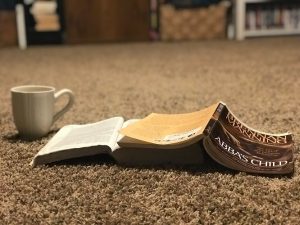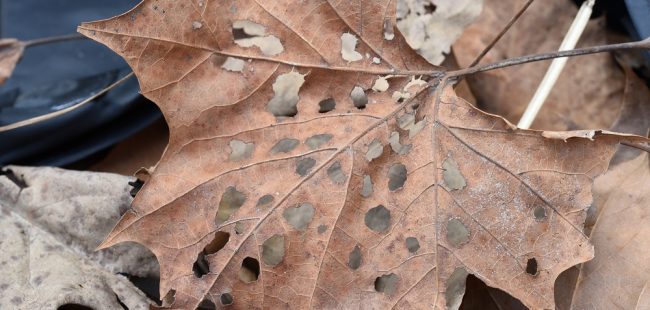 It's no secret.
You can move through life without ever turning to God.
And still live long.
Have power.
And accumulate wealth.
These earthly things are not connected to a relationship with the Giver of gifts.
Yes, He blesses those who love Him,
but He also blesses those who don't.
And His blessings aren't always fair.
Does a good father give their children every single thing their heart desires?
Does a good father say "yes" to every little (or big) request?
I don't think so.
But Job's friends thought differently.
They continued to believe God blessed the righteous.
And punished the evil.
And because of this, Job had to be guilty of something.
Suffering the consequences of his own shortcomings.
Paying some sort of price.
Maybe it made them feel better to view Job's suffering this way,
allowing them to think,
"If I can just be good, I'll be safe from this same kind of pain in my own life."
After all, isn't it scary to watch someone else's life fall apart and not understand why?
So they created their own reasons.
Tried to make sense of sickness and death.
Put the blame on Job so it didn't fall on God.
But Job continued to stand firm.
He was innocent.
And he watched wicked people prosper every day.
Job knew there had to be more to the story,
so he found his friend's answers "deceptive."
Their comfort "futile."
Randy Alcorn, in his book Heaven, says,
"The best of life on Earth is a glimpse of Heaven;
the worst of life is a glimpse of Hell.
For Christians, this present life is the closest they will come to Hell.
For unbelievers, it is the closest they will come to Heaven."
Job was slowly figuring this out.
Coming to grips with the reality –
Life on earth doesn't always make sense,
but in the end,
it will.
He believed he would be redeemed long before a Redeemer showed up.
He believed he would rise again long before death had been conquered.
But I know that my Redeemer lives,
and at the end He will stand on the dust.
Even after my skin has been destroyed,
yet I will see God in my flesh.
I will see Him myself;
my eyes will look at Him, and not as a stranger.
My heart longs within me.
Job 19:25-27
_______________________________________________
Day after day,
Job sat surrounded by friends.
Friends who intentionally or unintentionally spoke words
that could have easily poked holes in his faith and in his hope.
Weakened his spirit.
Torn his soul into shreds.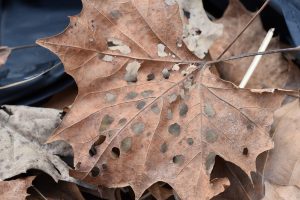 _________________________________________________
But Job looked closer.
Studied the holes created by their cutting words.
And discovered that in the very places the world sees emptiness,
one thing always remains.
No amount of poking can take this away.
And this one thing is…..
love.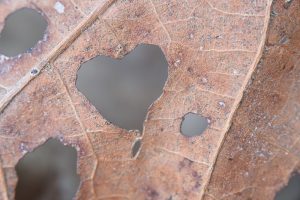 I Cor. 13:8-13
Love never fails.
where there are prophecies, they will cease;
where there are tongues, they will be stilled;
where there is knowledge, it will pass away. 
For we know in part and we prophesy in part, 
but when completeness comes, what is in part disappears. 
When I was a child, I talked like a child,
I thought like a child,
I reasoned like a child.
When I became a man,
I put the ways of childhood behind me. 
For now we see only a reflection as in a mirror;
 then we shall see face to face.
 Now I know in part;
then I shall know fully, even as I am fully known.
And now these three remain:
faith, hope and love. 
But the greatest of these is love.
(Thank you, Todd, for seeing this love when I would have missed it.)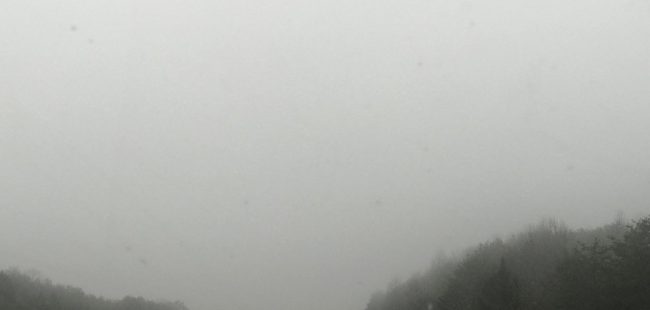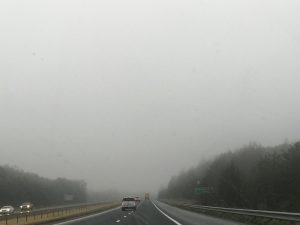 It's not too difficult to imagine Job,
sitting in ashes,
questioning his life.
"What did I do to deserve this?"
"Where did I go wrong?"
"Why is this happening to me?"
Suffering brings questions.
And sitting with a friend who is full of them
can feel like driving into a very dense fog.
Scary
and
unsettling.
Job's friends must have been terrified by the questions coming from the mouth of Job,
a righteous man,
their friend,
a man who before this time sat at the city gate full of strength and power.
It's scary when a strong person seems weak.
So they listened for as long as they could,
But then had to step in.
Set Job straight.
Try to realign his thinking.
Somehow remove the fog.
And help him see what no eye possibly could.
Zophar spoke next.
Filled the air with new words.
Interrupted the sufferer.
Tried to fill in the blanks.
Provide answers on an exam for which none of them had studied.
And I couldn't help but think….
are we any different today?
When someone is hurting,
isn't our first response often verbal?
Speaking into fog as if our hot air could somehow blow it away.
Filling in sentences with missing words –
making every attempt possible to remove all empty blanks.
___________________________________
But Job was learning something in his suffering
that his friends had not yet learned.
Fog removal wasn't what he needed.
Blank-filling wasn't his ultimate goal.
Questioning the fog and stammering over the empty blanks
was his way of moving through his suffering.
He didn't need answers as much as he needed to ask questions.
He even tells Zophar,
"Everything you know, I know,
I am not inferior to you.
Yet I prefer to speak to the Almighty
and argue my case before God…..
If only you would shut up and let that be your wisdom."
Job reached his limit with his friends,
time and time again.
And he wasn't afraid to let them know.
"Be quiet, and I will speak.
Let whatever comes happen to me.
I will put myself at risk
and take my life in my own hands.
Even if he kills, I will hope in him."
Job was  dismayed,
but he wasn't about to give up Hope.
Even as he hurled complaint after complaint at the One who made him,
he never forgot this truth.
God had made him.
And God could take him away.
So he continues his unleashing of thoughts,
from a place of deep pain,
unafraid of the outcome.
Because in the end,
he knows God will still be there.
He continues looking up,
and speaking from the deepest part of his soul
to the One who breathed that very soul into him,
unafraid of the consequences.
Another friend jumps in though.
Eliphaz can't take it.
It's hard to watch a friend drive into danger.
And not try to stop him.
So Eliphaz speaks,
attempting once again to turn Job around.
Trying again to remove the thick fog
with mere words.
As if earthly wisdom could somehow end suffering.
Or even make it easier to bear.
The truth is there are no words this powerful.
And Job isn't afraid to speak this truth in reply,
"You are all miserable comforters.
Is there no end to your empty words?
What provokes you that you continue testifying?
If you were in my place I could also talk like you,
I could string words together against you
and shake my head at you.
Instead, I would encourage you with my mouth,
and the consolation from my lips would bring relief."
One thing he's learned in his suffering is that words have power.
And walking a mile in someone else's shoes is the only way to know how that mile really feels.
Even similar roads can't be compared,
because we're all wearing different shoes.
So we leave Job today still sitting in the same ashes.
Surrounded by the same friends….
and the same dense fog.
Reading sentences filled with empty blanks.
The only thing that's changed is the page we're on.
That's how some days are going to be.
So what do we do as we close the Bible and step out into the world today?
I think we pause before we speak.
Always,
And do what Job continued to do.
Trust the One who created both the fog and the empty blanks.
Even when we can't see what's coming and sentences don't make sense.
Because sometimes roads are foggy.
And sometimes there are empty blanks.
 Some trust in chariots and some in horses,
but we trust in the name of the LORD our God.
Psalm 20:7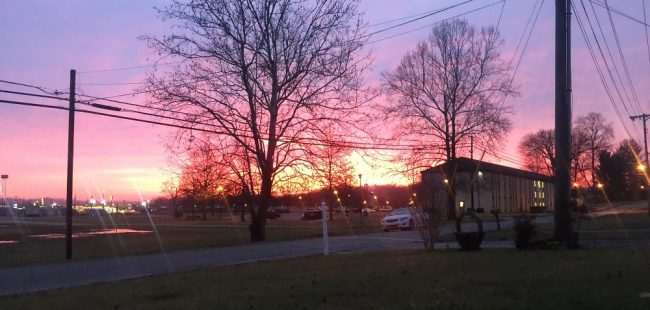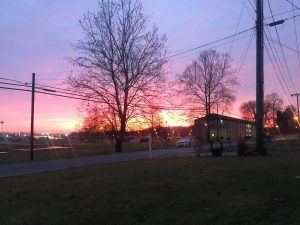 "Teach me and I will be silent.
  Help me understand what I did wrong."
Job 6:24
I love Job's honesty.
I guess because I've felt the very same way.
Had the same requests.
Longing to understand where I slipped up.
Beating myself up for every shortcoming.
Convinced my pain was deserved.
____________________________
Grief has a way of playing games with your mind.
Sending you backward  to every little decision before the day of your most painful loss.
Surely a good God wouldn't have led me here?
And if He did, there had to be a reason.
So it's easy to go to the exact same place as Job.
Owning it all.
As a result of our own actions or lack of actions.
Because the only other option seems to make God look bad.
And who wants that?
It took me a long time to come to the place where I removed the blame from myself…..
and finally from God.
The giver of good gifts surely doesn't choose to take them all away.
I'm slowly making peace with my pain.
Trying to see the big picture.
And even though the loss of my daughter…
and then my son….
still takes my breath away,
I'm trying to look beyond my heartache.
To the enemy.
The one is alive and well
and against me,
just as he was against Job.
He's the one who steals, kills, and destroys.
"Whatever it takes."
This must be his motto.
I'm so glad Job, a man who served God with every inch of his heart and soul,
forgot about him for a while too.
It's easy to forget about the enemy when he's not knocking on your own front door.
I'm also thankful God wasn't afraid to keep this emotional struggle in the pages of Bible history.
He didn't need to "clean up the story" so we would always feel good.
Christianity isn't about feeling "safe" or "off the enemy's radar."
Christianity is about choosing God –
no matter what.
Job has a lot more wrestling to do in his grief journey before his story comes to an end.
And honestly, I do too.
But that's what I love about God.
He's okay with that.
He's not afraid of our fists waving in the air.
Or our feelings of separation from His love.
He's big enough to handle our darkest thoughts.
And He's brave enough to stay close –
even on the days we do everything within our power to push Him away.
The LORD is close to the brokenhearted and saves those who are crushed in spirit.
Ps. 34:18
Today, if you're feeling crushed by the pain of loss,
He understands.
And He's right there.
Ready to lift the burden.
But not before you're ready.
So don't rush grief.
But don't run from it either.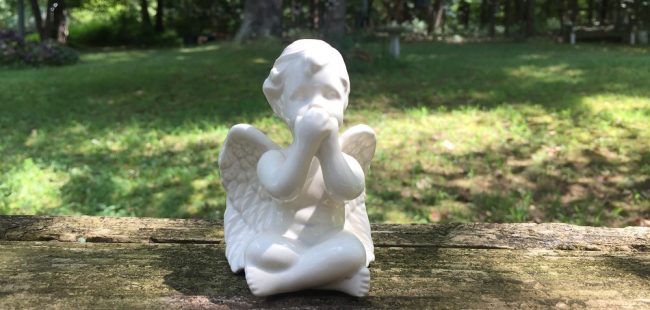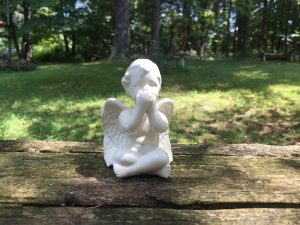 And just like that,
Jacob,
and eventually Joseph,
have slipped off the earth.
Men of great influence and power.
Gone.
Men who walked with God when many were running the other way.
Now with Him.
On the other side.
___________________________________
And maybe to give readers a chance to catch their breath,
my chronological Bible pushes pause on the history of the Israelites,
and places Job center stage.
A righteous man whose wealth exceeded most men of his day
suddenly steps into the light.
It's not really clear when he lived on the planet,
but there's plenty of evidence to prove he was a real man –
not the main character in a fictitious story.
James and Paul even refer to him as example of both patience and faith.
An extremely wealthy man –
"the greatest man among all the people of the east –
Job had every reason to lean on his own strength.
Become self-reliant.
Take pride in his personal accomplishments.
Walk confidently through every day,
fearing nothing.
__________________________
But Job was different.
He was very aware of his humanity,
fearing the One who had given him so many blessings.
Even afraid his own children would fall short.,
and somehow disappoint God by their actions or words.
So Job spent his days fearing God
and his nights covering the tracks of his children.
Turning from evil in his personal life
and taking things into his own hands when he thought his children may have done the opposite.
Pleasing God was Job's first priority.
Worrying about not pleasing God was his second.
His righteousness stood out so much
he caught the eye of the one who roamed the earth looking for trouble.
And he used Job's wealth as a way of questioning his motives for being so faithful.
God knew there was more to Job's faith than possessions, though,
and handed the enemy some power.
"Test him."
"You'll see."
___________________________
So the story of Job begins,
and I'm pretty sure even people who have no desire to relate their lives to Scripture
have heard of him and the trials he faced.
____________________________
It only takes a few verses for everything Job owns –
and all the children he loves –
to be taken away,
leaving Job bewildered and sad.
And this morning I'm stopping there.
I'm sitting in the ashes with him.
Realizing how one day can change a lifetime.
One phone call.
One medical report.
One wrong turn.
It doesn't take a lot to turn life upside down.
And I hurt with Job.
Because my life was forever changed in just a few verses too.
So this morning I'm not going to venture into Eliphaz's explanation for these life-altering experiences.
I don't want to hear empty words any more than Job did.
I don't want someone trying to make me feel better by finding reasons for this or for that.
I just want someone to sit with me.
Cry with me even.
I want a friend who isn't afraid to feel my pain and ask God the same question that often rings in my head,
"WHY?????"
So this morning,
I'm sitting with Job.
Smack dab in the middle of the ashes.
And I'm not afraid to stay there.
Where it's very sad and extremely difficult to see the light of another day.
Because I believe there are many who still need me right there.
And they need you there too.
Not trying to make them feel better.
Or helping them understand their life.
Just being brave enough to say through our actions –
not our words –
"This makes no sense but I'm right here with you.
And I'm not leaving."
Praise be to the God and Father of our Lord Jesus Christ,
the Father of compassion and the God of all comfort, 
who comforts us in all our troubles,
so that we can comfort those in any trouble with the comfort we ourselves receive from God. 
For just as we share abundantly in the sufferings of Christ,
so also our comfort abounds through Christ.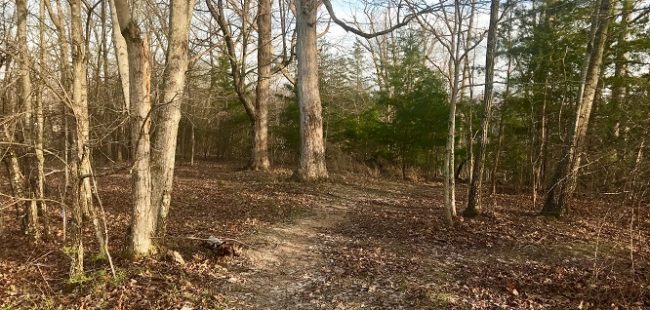 Joseph's brothers finally return home to tell their father the big news.
Joseph is alive!
The brother they'd once wanted to kill will now be the very one to keep all of them alive.
The entire family is soon escorted to Egypt.
A celebratory parade
of men,
women,
children,
herds of livestock,
and some of Pharoah's finest resources for the journey.
The trip couldn't have been an easy one though.
No amount of spices and grain can make a trek across miles of barren land enjoyable.
Crossing a desert in a group this size
would be stressful under the best of circumstances,
but add a famine to the story
and it quickly becomes
a road trip from anywhere but Heaven.
I'm trying to imagine the exhaustion Jacob felt
after years of grieving a son he thought was dead,
now forced to travel many miles from home
in order to save his family.
Did he remember God's promise as he moved further and further from what he thought was the promised land?
 "Your descendants shall also be like the dust of the earth,
and you shall spread out to the west and to the east and to the north and to the south;
\and in you and in your descendants shall all the families of the earth be blessed.
"And behold, I am with you,
and will keep you wherever you go,
and will bring you back to this land;
for I will not leave you
until I have done what I have promised you."
Genesis 28:10-15
I can't imagine hearing these words.
And ever forgetting them.
They surely played over and over in his mind as he trudged across the hot, dry land.
The dust under his feet had to be a constant reminder……..
of the many descendants God had promised him.
And the blessings these children and grandchildren would bring to ALL the earth.
But with each tired and weary step,
did the promise seem to fade?
Get a little less clear.
Become a little more like a dream.
I think it would've for me.
It's so easy to forget that a stressful and exhausting day for me
may be the very thing that helps someone else tomorrow?
As Jacob's caravan pulled into town and he climbed from the wagon to hug Pharoah
(assuming he greets people like I do),
I'm pretty sure he wasn't expecting the first words from Pharoah's mouth to be,
"How many years have you lived?"
This question in the text surprised me.
Made me pause.
Was this really the first thing on Pharoah's mind?
And did Pharoah ever bother to speak to him again?
Here stood the father of Joseph.
A son he had not seen in thirteen years.
A son who had moved from a slave to the second in command in Egypt.
And Pharoah is wondering about his age.
So many heartfelt words were available in that moment.
Yet Pharoah made small talk.
Accepted a blessing.
Then returned to doing whatever Pharoah's do.
_________________________________________
I've read many interpretations of this passage and of Jacob's reply.
Pharoah may have never seen a person quite this old.
Or he may have been worried about the future of his own country
if Jacob were to die.
I'm not sure what his motive was,
but the fact that this conversation is included
tells me it matters.
_______________________
And maybe if I'm quiet,
it can speak to me today.
And to you.
There are days when I am Pharoah.
Speaking with selfish motives.
Asking questions that will benefit me most.
Then moving on.
A blessing in hand.
With little thought for who I've left behind.
I do not like these kind of days.
There are also days when I am Jacob.
Tired and weary.
Asked for more than I am able to give.
But giving anyway.
I love these kind of days.
_________________________________
That's the thing I love most about the Bible.
The good guys and the bad.
They're all me.
And the things they do are no different than the things I do.
Every selfish move and every selfless one.
I make them all.
Yet God doesn't remove them from my story.
He uses them to push me along.
And when my eyes are wide open and my heart is too,
I can see the bad moves and learn from them,
while seeing the good ones and being thankful for them at the very same time.
Every move I make matters.
There's no part of my story that will be deleted or erased.
So the Bible keeps reminding me.
Every single day.
That I'm Jacob and I'm Pharoah.
I'm good and I'm bad.
But most of all,
I'm loved.
And just as Jacob believed he would return to the promised land,
I believe I will too.
So I trudge on.
Trusting Him every step of the way.
Knowing He is up ahead,
smoothing rough roads.
Making a way.
I will go before you and will level the mountains;
I will break down gates of bronze and cut through bars of iron.
Isaiah. 45:2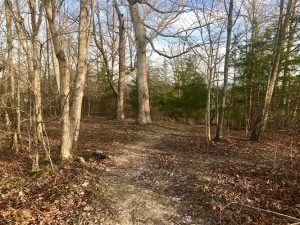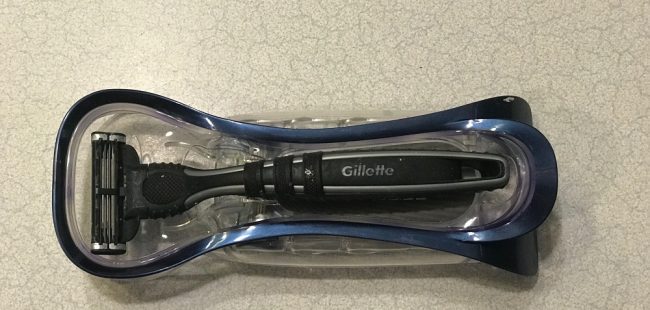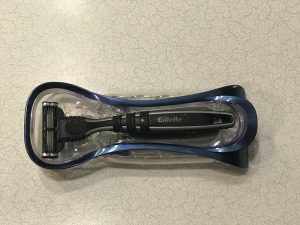 This isn't anything new.
Men longing to be their best.
But not making "the cut."
Literally.
Joseph's brothers felt the daily pain of falling short in the eyes of their father.
And decided to take matters into their own hands.
Remove the son who made them feel "less than."
Surely our father's favorite son can't overshadow us if he's no longer standing nearby…..
under the same rays of sun.
________________________
Years pass.
Joseph's brothers, though more than likely not clean-shaven, live the very life they had hoped to be spared.
Grief has overshadowed every sunrise since the day they handed their father Joseph's blood-stained coat.
And now a famine has hit the land.
Their grief-stricken and surely guilt-ridden family is starving.
I've always wondered how news traveled in those days,
but whatever the means,
the brothers hear of food in Egypt.
Saving their family means heading in the very direction they had sent their brother years before.
Did this ever cross their minds as they traveled across the desert?
How can this many brothers suppress the same memory?
When they finally reach their destination,
they fall in line.
With every other family in need of food.
Unaware of his identity, the brothers approach Joseph.
And he recognizes them.
His very own flesh and blood.
But for whatever reason,
they do not realize who he is.
Maybe Joseph had been waiting for this day.
Fully aware that eventually his family would need help.
But his brothers never dreamed a boy sold into slavery would ever be standing in a place of authority.
Don't we all tend to see what we're looking for?
Joseph takes his time revealing the truth.
I'm not sure if it's a case of revenge or a chance to test his brother's hearts,
but whatever the motive,
Joseph drags out his anonymity for several years.
Holds Simeon as ransom.
Frames his brothers with stolen goods.
Threatens to keep Benjamin as a slave.
He's been pulled from a pit……..
And finally has the upper hand.
And uses it to the best of his ability for as long as he possibly can.
He finally reaches a breaking point though.
His emotions get the best of him,
and he commands everyone to leave the room.
You can almost hear the music swelling as he begins to weep.
"I am Joseph! Is my father still living?"
Terrified, his brothers step back, unable to answer.
 I'm sure Joseph's next words were as shocking as they were relieving,
"I am Joseph, your brother, the one you sold into Egypt. And now don't be grieved or angry with yourselves for selling me here, because God sent me ahead of you to preserve life…….therefore it was not you who sent me here, but God."
Scripture goes on to say that Joseph throws his arms around his brother Benjamin and weeps.
He then kisses all of his brothers as he cries.
And afterward talks with them.
I'd love to hear those words.
Did they all share about their families?
They didn't have pictures to share,
but did they describe their children's faces and personalities?
This was a family reunion made for the movies.
I love that as his brothers as leave Egypt to bring back their wives, children, and father to Goshen (the land of plenty),
Joseph's last words are,
"Don't argue on the way."
He knew what could easily happen.
Finger pointing.
Blaming.
These are easy alternatives when we feel caught.
And maybe that's what's going on today.
Men want to be the best they can be.
Bearded or not.
And a product has pointed a finger.
Cast blame.
And like it or not,
caused a stir.
And the most toxic thing out there today is the words being hurled back and forth.
What do we do with this controversial commercial?
Some are screaming, "Finally!"
While others shout, "Foul play."
I have my own opinion of the message chosen in hopes of selling more razors.
But this morning,
I'm not worried about product sales or the voices of those on either side of the issue.
I'm just trusting in the One who truly longs for men (and women) to be the best they can be.
Because as a therapist who sees child after child struggling with depression, anxiety, or anger….
often stemming from the break down of their home due to divorce, drugs, or neglect,
I believe we need a wake-up call.
And maybe this wake-up call was actually part of an agenda,
as some are saying,
attempting to group all men in an unfair light.
And maybe it felt harsh and one-sided,
taking any responsibility off the choices women make,
but I believe it's a message God can still use.
And I'm hoping it's the beginning of a bigger conversation.
For both men and women.
To look in the mirror and ask themselves,
"Am I the best I can be?"
I'm sure Joseph's brothers lived with that question most of their lives as they lived a lie in the presence of their brokenhearted father.
I'm so thankful God had mercy on them.
And Joseph too.
I'm so glad they were given a second chance to make things right.
God offers the same to each of us today.
 Another chance.
To get things right.
And in the end,
don't we all want the chance to be the very best we can be?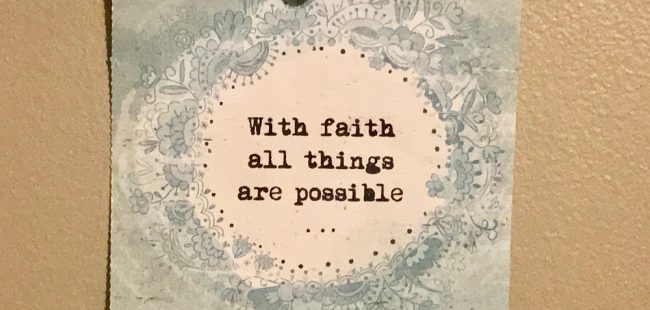 Thirteen years have passed since Joseph was sold into slavery by his brothers.
From becoming the personal attendant to Potiphar to being thrown into prison by this very same man,
Joseph has learned that his confidence should never be placed in the hands of men.
So when Pharoah calls for Joseph to interpret a dream,
two years after the baker is spared from death and supposed to save him too,
Joseph surely wonders who in the world really cares about his existence.
I wonder what is going through his mind as he shaves and changes clothes,
preparing to stand before the man who rules all of Egypt.
Is he frightened?
Hopeful?
Bewildered?
Bitter?
I often wonder why the Bible leaves out these emotional details.
It'so tempting for me to read between the lines.
But maybe that's what God wants us to do.
Fill in the blanks with whatever we might feel.
And quickly discover that all emotions
ultimately lead to Him……
If He's the One we trust.
And Joseph clearly trusts God.
As he stands before Pharaoh and hears the words,
"I have had a dream, and no one can interpret it. 
But I have heard it said about you that you can hear a dream and interpret it."
Joseph doesn't hesitate to answer with words I would have been terrified to speak,
"I am not able to."
That's right.
Joseph's first words are the very last words Pharaoh wants to hear after a fitful night of sleep,
but Joseph says them anyway.
Because they're true.
And maybe Jacob, the deceiver, has finally learned his lesson.
Somehow after being thrown in a pit, sold by his brothers, and imprisoned for false charges,
Joseph finally believes in the power of God more than he believes in his own abilities.
And risks being whisked away to death by speaking the truth.
He cannot interpret dreams.
Only God can.
 I love that immediately after hearing these words,
Pharaoh begins to tell Joseph the details of his dream.
Pharaoh knows what Joseph has maybe struggled to believe.
God is with him.
And has been.
All along the way.
Slowly but surely,
God has been leading to Joseph to this moment.
As he stands before Pharaoh and learns that he is going to be elevated to the second highest position in the land,
does he have flashbacks?
Is there a montage playing through his mind?
Jealous brothers.
A pit.
Shackles.
His brothers slowly fading into the distance as he is carried away.
Does he remember the cupbearer and the baker's dreams and wonder if even his time in the dungeon was part of God's plan?
Today's reading moves quickly from seven years of plenty to seven years of famine.
During this time, Joseph is given a wife and has two sons of his own.
Are there ever nights when he looks off into the distance and wonders if his family is out there?
Missing him? Worried about him?
Does his first dream haunt him?
Will the day arrive when his eleven brothers and father actually bow down to him just like the sun, moon, and eleven stars did in his dream?
Faith isn't mentioned in the pages of the Bible yet,
but Hebrews 11 says Jacob walked by it.
I have to believe he spent many nights praying for the chance to embrace his family again.
And believed it would happen.
As today's reading ends,
his brothers have arrived.
Joseph is fully aware of who they are.
But isn't quite ready for them to know the same.
I'm not sure why he drags out the revelation of who he is,
Does he need time to process his emotions?
And be sure of their changed hearts.
It's one thing to love people.
It's a whole other thing to believe they love you.
So the pause button is pushed with Joseph having washed away his tears in a private room.
And returned to the table where he has had his brothers seated in order of their age.
The table is set for all things to be made right.
Tomorrow.
And maybe that's true for us today.
The table has been set.
And we haven't quite realized it yet.
That's where faith comes in.
And changes everything about today.
"With faith all things are possible."
This was true for Joseph.
And it's true for us too.
Even in our deepest moments of grief,
faith makes a way for us to live with overflowing hope.
We just have to remember,
Faith has set the table.
And we are seated there.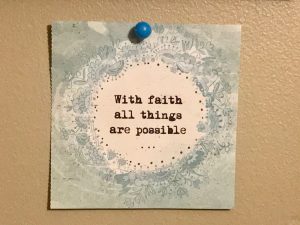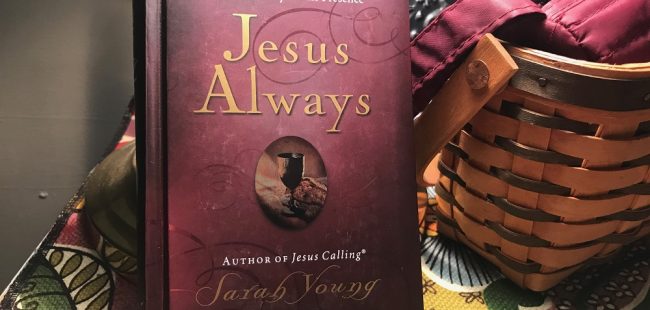 I love slipping into my robe every morning.
And enjoying the space between sleeping and getting ready for the day.
The spacious place where decisions are totally mine.
Drink coffee?
Drink hot tea?
The choice is mine.
Start laundry or wait til evening?
The choice is mine.
Have a bowl of cereal or a banana…
or both?
The choice is mine.
Wearing my robe, I move through the early morning hours fully aware of the blessing of living in freedom.
So when I read of Tamar,
dressed in widow's clothes,
waiting for yet the second brother of her deceased husband to come to her
to produce offspring to carry on his name,
then realizing she has been forgotten,
and taking matters into her own hand –
Tricking her father-in-law in order to keep the family name alive.
It's difficult to relate.
When I read of Joseph,
treated well by Potiphar time and time again
but then framed by his very wife
as she held his robe and screamed for help,
rejected and angry,
willing to see him punished for a crime he refused to commit.
I don't feel a connection.
I read on.
The chief cupbearer and chief baker join Joseph behind bars.
They dream dreams.
And Joseph offers to interpret them.
The cupbearer's dream has promise.
"In three days you will be restored."
Hearing the good news,
the baker asks for his to be interpreted too.
The news is anything but great.
"In three days you will hang on a tree."
The Bible jumps to the third day,
and sure enough.
Both dreams come true.
But the baker, in all his joy, forgets the one request of Joseph.
"Please show kindness to me by mentioning me to Pharoah, and get me out of this prison."
And with this disappointing news, today's Bible reading ends.
Just like that.
A waiting widow.
A deceptive wife.
A blessed cupbearer.
A doomed baker.
And a forgotten Joseph.
What is God saying to me this morning?
His Word is alive.
Active.
Sharper than a two-edged sword.
Why am I not feeling the prick of the blade?
I lean back,
take a sip of my hot drink.
And ask God what I'm missing.
Am I trying too hard to hear Him?
Make something out of nothing.
Have a reason to write.
I never want it to become like this.
That's when my eye catches another book on my desk,
a book by Sarah Young.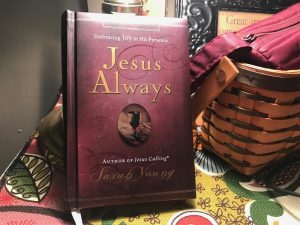 What does she have to say this morning?
Better yet, "What does Jesus have to say through her?"
I turn to January 17th.
And begin to read.
"I brought you into a spacious place.  I rescued you because I delighted in you.  You are in a spacious place – saved from being a slave to sin…..Since your best efforts could never be enough be sufficient to save you, I clothed you in my own perfect righteousness.  Wear this clothing of salvation gratefully – with overflowing joy."
Here I sit.
Wrapped in my earthly robe,
while being reminded of the only robe the matters.
The robe of righteousness.
Tamar wore widow's clothes but took them off long enough to become one of the only women listed in the lineage of Jesus.
Joseph was dressed in clothes that set him apart as Pharoah's right-hand man.
But Pharoah's wife took them off long enough for Joseph to land in prison………
and discover his gift for interpreting dreams.
A gift that will eventually elevate him to the highest place in Egypt.
Maybe that's it that simple this morning.
"Think about your robe, Tammy.
Don't ever put it on again without thinking about Me.
I've clothed you in so much more than fabric.
And your freedom comes from so much more than what you will eat or drink.
I lean back again.
And this time I notice my robe touching the back of my chair,
and I wonder how many times in my 53 years of life I've leaned back in a chair.
Not even noticed the feeling of what I'm wearing making contact with the back of the seat.
I don't want to ever miss it again.
The feeling of God's love wrapped around me.
Touching everything I touch.
There's nowhere I can go that He's not there,
because I am clothed in Him.
And even Joseph, stripped of his robe and thrown prison,
seemingly forgotten by the baker,
still wore more than he ever imagined……
and one day he would realize just how protected he had been all along.
Wrapped tightly in a robe no man (or woman) could rip from him.
You're wrapped tightly too.
No matter how cold it is outside this morning,
Feel the warmth of His presence.
Delight in it.
You are arrayed in righteousness.
I delight greatly in the Lord;
    my soul rejoices in my God.
For he has clothed me with garments of salvation
    and arrayed me in a robe of his righteousness,
as a bridegroom adorns his head like a priest,
    and as a bride adorns herself with her jewels.
Is. 61:10