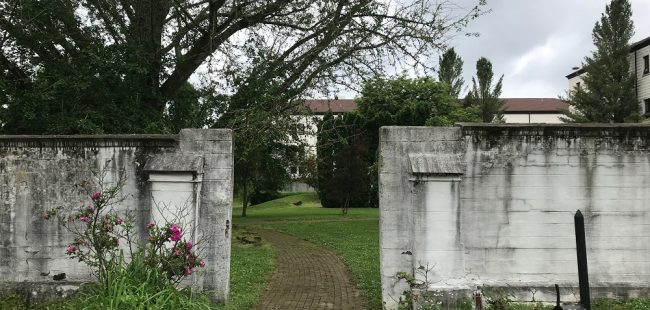 Two hundred and twelve Levites were chosen to guard the temple.
As gatekeepers,
they monitored who entered the temple and who left it,
protecting it at night
and opening it every morning.
From the north, south, east, and west,
the temple was secure.
____________________________
It's Monday morning,
the sun is already brightly shining outside my kitchen windows.
In less than an hour I will venture out into the world
with a full day ahead of me.
I'll encounter many people along the way
and face situations I can't begin to imagine from the comfort of my home.
I know there will be times when I will feel overwhelmed,
emotional, stressed, and stretched beyond what I feel I'm capable.
All the while,
I will carry with me the very presence of God.
 Do you not know that your bodies are temples of the Holy Spirit,
who is in you,
whom you have received from God?
You are not your own.
I Cor. 6:19
God doesn't want to just be near me today.
He wants to live IN me.
Go where I go.
See what we see.
Hear what we hear.
How different would today look if I remembered the importance of gatekeepers many years ago?
The men who spent their entire lives protecting the very thing I'm now called to be.
Temples were sacred,
and God's presence was a gift worth protecting.
_______________________________
How much effort do I put into guarding the gate to my own soul,
the sacred dwelling place of God?
It took 212 men to protect the temple in the wilderness.
Who am I to think I can go into today
without a constant awareness
of just how easily the enemy tries to slip into my thoughts and actions
if I'm not vigilant on every side?
____________________________________
This morning, I hear God saying,
"Stand guard. You, and you alone, are the gatekeeper of your soul."
Keep your heart with all vigilance,
for from it flow the springs of life.
Proverbs 4:23
Submit yourselves therefore to God. Resist the devil, and he will flee from you.
Draw near to God, and he will draw near to you.
Cleanse your hands, you sinners, and purify your hearts, you double-minded.
James 4:7-8
(Today's reading was from Psalm 81; 88; 92-93; and I Chron. 7-9.)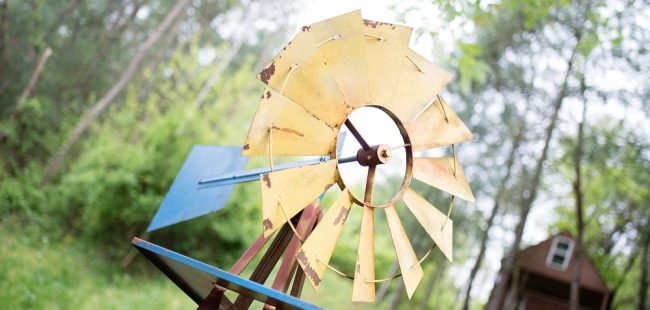 Genealogies are tedious to read.
I stumble over the letters of each name,
trying to get them right phonetically,
but eventually find myself moving more and more quickly through each new verse.
Am I really taking time to read these lists,
or am I merely skimming through them so I can make it to the next chapter?
I know the truth.
And it hurts.
Skimming has become my practice when a long list of strange names is before me.
Every once in a while, though,
one of the names catches my eye –
Zadok
Bukki
Jehozadak
They're worth reading just to hear the sound their letters make as they roll across my tongue.
But skimming a name or even sounding it out
gives no credit to the person who walked the earth being called by it.
So I pause.
I ask myself a few questions…..
not so much for answers but to give these men (or women) the chance to become a little more real to me.
Don't we all want to be remembered by more than our name?
_________________________________________
What did Zadok look like?
What did he think about as he strolled through his village?
Did he ever have to line up alphabetically and internally resent his mom?
Did Bukki have a favorite color or favorite place to eat?
Were there even restaurants back then –
places you could gather and pay someone else to cook your food?
Was Jehozadak allergic to anything?
Did he have any hobbies?
Did he ever lie awake at night worrying about what the next day might hold?
I guess I'll never know –
unless Heaven has workshops and they end the sessions with time for questions.
(I've always thought this would be fun.)
One thing I do know, though,
with no need for a class,
is every single man and woman listed in a genealogy mattered.
They mattered not only because of who they were
but also because of what they did…….
They moved the story of humanity along
from one generation to next.
Just as the Israelites carried the Ark of the Covenant (God's very presence)
with them on their journey,
these names represent generations of people who carried God to those who came after them.
That's a lot of responsibility –
carrying God to the next generation.
I think about my granddaughter singing "The B-I-B-L-E,"
and I hear her little voice in my head,
"I stand alone on the Word of God,"
I pause again.
Will she ever have to do just that?
Will there come a day when the world around her completely turns on Him,
and she finds herself having to make a decision.
Turn with the crowd.
Or stand alone.
Will she know enough about His love to keep standing?
The responsibility is in her parents' hands…..
and mine.
She deserves to know the truth.
Her whole generation does too.
God is real.
His love never fails.
He is the same yesterday, today, and tomorrow.
He knew them before they were even born,
and His plans for them are good.
The next generation also needs to know –
Jesus is the Son of God.
He walked the earth as a man, 
experiencing life with all its aches and pains,
just like us.
He was murdered on a cross for our sins,
even though He had the chance to walk the other way.
Jesus chose death so you and I,
and the next generation,
could have life.
They deserve to know all of this and so much more.
It's their story too.
This life is filled with so much brokenness and pain.
It's easy to get caught up in the agony of it all,
watching the news or scrolling through Facebook or reflecting on our own life stories,
but this world is filled with so much Hope at the very same time.
And the next generation needs to know about this Hope.
_____________________________
Rain is pouring down outside my window this morning.
If I opened my back door and stepped outside,
I would be soaked in seconds.
But for whatever reason,
I've been blessed with a roof over my head.
Protection from the storm.
And I believe that's what God is for me too.
A covering.
A shelter.
A wing under which to hide.
I'm so thankful the generation before me taught me how to find safety in His arms
by taking me to church
and sending me to church camp
and praying for me
and so much more.
Don't our children and grandchildren deserve this same gift?
I love that my morning reading included a long, long list of difficult names to pronounce,
but was then followed by a Psalm that reminded me of why each of these people mattered.
I may choose to skim through a list of genealogies,
but I'm so thankful God never skims over me or you.
He knows every detail of our lives,
and He cares deeply about each one of them.
I want the next generation to know this too.
Psalm 78:1-7
My people, hear my teaching;
    listen to the words of my mouth.
I will open my mouth with a parable;
    I will utter hidden things, things from of old—
things we have heard and known,
    things our ancestors have told us.
We will not hide them from their descendants;
    we will tell the next generation
the praiseworthy deeds of the Lord,
    his power, and the wonders he has done.
He decreed statutes for Jacob
    and established the law in Israel,
which he commanded our ancestors
    to teach their children,
so the next generation would know them,
    even the children yet to be born,
    and they in turn would tell their children.
Then they would put their trust in God
    and would not forget his deeds
    but would keep his commands.
They would not be like their ancestors—
    a stubborn and rebellious generation,
whose hearts were not loyal to God,
    whose spirits were not faithful to him.
I have a windmill in my backyard in Kentucky.
It is rusty and the blades no longer turn with the breeze.
But every time I look at it I remember where I came from –
a tiny town in Oklahoma –
the first place I ever sat through a church service
and learned there was more to life than what I could see with my own eyes or hear with my own ears.
If my family were listed in a genealogy today,
each generation would be represented by only one name,
but that name would matter.
Because the story of God's love was carried from their generation to mine.
 I'm so thankful this morning that the generation before me took time to teach me what I want every child to know.
God is real,
and life makes sense only because there's more to this world than what they will ever be able to humanly see or hear.

(Today's reading was from I Chron. 6; Psalm 36; 39; 77-78.)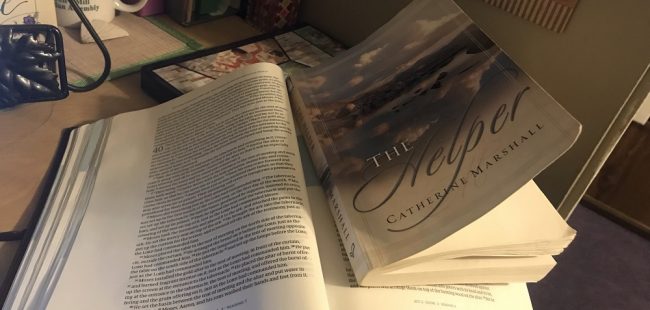 I check the forecast.
Should I wear long sleeves or short?
Should I carry an umbrella or will it be okay to leave it hanging on the hook in my laundry room?
Getting a peek at the weather helps me feel a little more confident as I prepare for the day.
But some things about today I just can't know.
Will I get an unexpected phone call that flips my day upside down?
Will one of my clients have a crisis that pulls me from one school to the next?
Will one of my children or my husband or a friend need to talk?
There's no way to forecast these types of events.
Today looms in front of me with as many unknown variables as an elaborate algebraic equation.
So being prepared for today requires more than just long-sleeves or an umbrella.
Today requires a deep belief that I somehow have the strength to face whatever comes my way –
with no time to muster up more as needed.
Now is the time to prepare.
Not when the phone rings or the text comes through.
I need the strength to handle a challenging day before I even know I'm having one.
So how do I have enough strength for today when I have no idea just how much strength I'll need?
Psalm 84:5-7 offers a clue this morning.
"Happy are the people whose strength is in you,
whose hearts are set on pilgrimage.
As they pass through the Valley of Baca,
they make it a source of spring water,
even the autumn rain will cover it with blessings.
They go from strength to strength;
each appears before God in Zion."
How can I have enough strength for today?
First, I have to remember where my strength comes from.
He is my source of power –
no matter what my day may hold.
Second, I have to remember where I'm headed.
If my heart is set on a pilgrimage,
then no matter where the day may lead me,
I am ultimately headed toward Him.
He is both my strength and my final destination.
Third, there will be times when I may be called to
pass through "the Valley of Baca,"
which also means "the Valley of Weeping."
Scripture makes it clear.
It's not a matter of "if" but "when,"
so I have to know what to do as I pass through….
and this Psalm reminds me.
I must "make it a place of springs."
No matter how difficult that sounds,
I somehow have to transform my weeping into a place where He can refresh me.
Even as I weep.
Strength comes from knowing my tears can transform me in good ways –
when I face them with Him.
And finally, I have to believe that He will give me the strength for every minute…
and not one more –
as I literally move from "strength to strength."
That means I don't need enough strength as I sit here typing these words
as I will need at 11 a.m. driving back from a meeting
or at 2 p.m. sitting in a counseling session
or at any other moment today when I may receive unexpected news.
How can I have enough strength for today?
I can have strength by knowing the One
who has the strength to hold today….
and my tomorrow.
He holds yours too……
in the palm of His hand.
The God who spoke the words,
"Let there be light,"
and with those four small words,
created light,
longs to speak strength into every minute of our day.
__________________________________________________________
The Lord is my Rock and my Fortress and my Deliverer. My God, my strength, in whom I will trust; my shield and the horn of my salvation, my stronghold. ~ Psalms 18:2
The Lord is my Light and my Salvation, whom shall I fear? The Lord is the strength of my life, of whom shall I be afraid? ~ Psalms 27:1
The Lord is my strength and my shield; my heart trusted in Him, and I am helped; therefore my heart greatly rejoices, and with my song I will praise Him. ~ Psalms 28:7
He gives power to the weak, and to those who have no might he increases strength. Even the youths shall faint and be weary, and the young men shall utterly fall, but those who wait on the Lord shall renew their strength; they shall mount up with wings like eagles, they shall run and not be weary, they shall walk and not faint. ~ Isaiah 40:29-31
Fear not, for I am with you; be not dismayed, for I am your God. I will strengthen you, Yes, I will help you, I will uphold you with my righteous right hand. ~ Isaiah 41:10
When you pass through the waters, I will be with you; and through the rivers, they shall not overflow you. When you walk through the fire, you shall not be burned, nor shall the flame scorch you. For I am the Lord your God, the Holy One of Israel, your Savior. ~ Isaiah 43:2
Some things about today I just can't know.
So how can I have strength for today?
By knowing the One who holds it.
(Today's reading was from Psalm 49, 84, 85,, 87, and I Chron. 3 and 4.)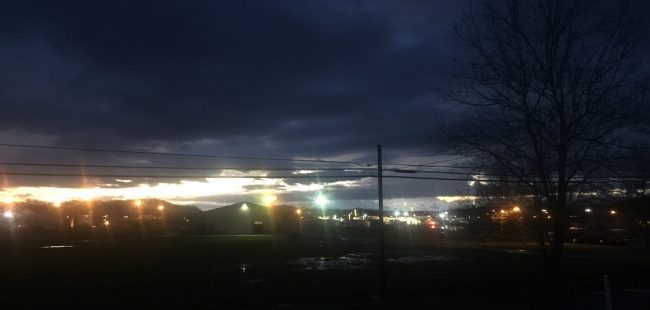 "Why am I still here?" she asked us as she cried.
Life had taken a toll on her body, her soul, and her mind;
and answers didn't come easily as I looked into her tear-filled eyes.
It's one thing to say,
"God loves you,"
it's another thing to prove  it.
Her life had been a series of unfortunate events,
many of which she could not control;
and as I stood by her weather-worn car with a friend,
I found myself asking the very same thing David asks in a Psalm I read this morning.
Lord, why do you stand so far away?
Why do you hide in times of trouble?
Psalm 10:1
Sometimes, whether I like to admit it or not,
God does seem just out of reach.
And last night,
it took a long arm to feel His presence.
We hugged her,
prayed for her,
and gave her a little help as she went on our way –
in search of family she hadn't seen in years.
But as she drove away,
I found my heart filled with questions too.
Life is such a mystery.
One person's best day is another person's worst.
Some shout with victory from mountaintops
while others bend in agony in valleys……
all at the very same time.
Will this life ever make sense?
I'm so glad David agonized over unanswerable questions too.
He wasn't afraid to say out loud what many of us bury deep in our hearts.
Life is tough.
And sometimes God does feel unreachable.
Yet even in these moments of wrestling with where God was,
David never stopped talking to Him.
He knew God could hear his voice even as he wondered where He was.
Maybe that's the beauty of the Psalms.
In one chapter, David is desperate for a sign of God's presence;
while in another, He's confident everything about his life is wrapped securely in it.
Lord, you alone are my portion and my cup;
    you make my lot secure.
The boundary lines have fallen for me in pleasant places;
    surely I have a delightful inheritance.
I will praise the Lord, who counsels me;
    even at night my heart instructs me.
I keep my eyes always on the Lord.
    With him at my right hand, I will not be shaken.
Psalm 16:5-8
David gives me permission to wrestle.
He gives me permission to watch a broken lady drive away in tears and whisper,
"God, where are you?"
after I've just prayed,
"Lord, go with Bobbi,
protect her,
guide her,
fill her life with signs of Your presence."
To the world this all seems crazy.
Trusting in Someone we cannot see –
and often cannot feel.
And yet, where would David have been without Him.
And where would I be today?
For Bobbi,
God may have felt far away when she arrived in our small town,
but I think when our arms wrapped around her,
it was Him who hugged her…….
not us.
And as I watched her leave the gas station
and I wondered where in the world God was,
I think Bobbi felt Him right next to her in her car.
Only God can seem so distant 
yet find a way to be our portion and our cup.
If He feels far from you today,
don't be afraid to tell Him.
I believe He will show up.
Maybe in the hug of a friend.
Maybe in the hug of a stranger.
And if someone looks at you today,
and asks, through tears,
"Why am I still here?"
Don't wonder where God is…….
just be the hands of God……
and suddenly,
He'll be right there.
That's how He works.
And I'm so thankful.
(Today's reading was from Psalm 6, 9, 10, 14, 16, 21, 43, and 44; and I Chron. 1 and 2.)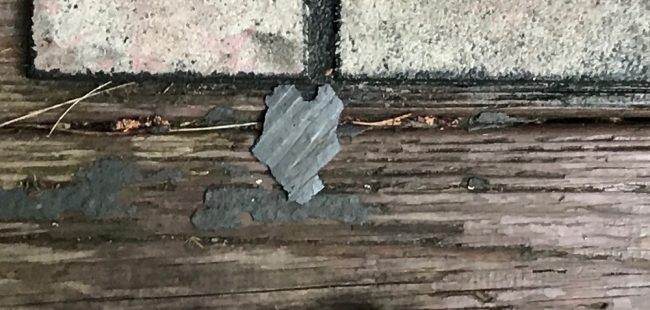 I wonder what would have happened if Saul,
the first king of Israel,
would have stepped out from behind his baggage
and trusted in God as he led the people?
Would he have spent more days in peace,
instead of so many years in turmoil,
focused on protecting his throne instead of being thankful for his time in it.
As it was,
he died a sad death,
and left a legacy of sons who died sad deaths too.
David, far from perfect,
seemed to have a better handle on his position in life compared to God's.
He, like Saul, made some bad decisions along the way,
but David never lost his reverence for the One he served.
And even when he heard of Saul's death,
the one who had tried for years to kill him,
David mourned.
And the Israelites mourned with him.
David, many years after being anointed,
would become king of Israel.
I wonder if David ever had time in the middle of battle after battle
to look back on life and remember the years he spent in the fields
as a shepherd.
Did David ever talk about "the good ole days?"
Or was he so focused on the next part of his calling
that he was able to tuck these memories away
and press on in his walk with God?
Did he ever think about Goliath when he felt tired or weary?
And remember how God was with him on that day?
Did he ever dream his life story would be read over and over again
for centuries to come?
This morning I'm running late.
I pushed the snooze button several more times than normal,
so my fingers are moving quickly across the keyboard,
just as my thoughts are moving quickly through my mind.
David's reign as king has begun.
Saul's body has been buried.
The next chapter in Israelite history is about to begin.
And here I sit wondering if David ever looked back?
Maybe because that's where I'm at this morning.
Feeling very sure the next chapter life is going to be different in so many ways,
and yet not sure what that means.
And finding myself teetering on the fence,
looking ahead but wanting to look back.
We've faced some Goliath's along the way,
and we've spent many wonderful years "tending sheep"
as we raised our kids,
watching them face many joys and many sorrows along the way,
but doing our best to keep them away from steep cliffs and danger.
I'm not sure what the next chapter will hold,
but like David,
I want to lean on God for direction.
I want to patiently wait for His leading.
I don't want to get ahead of Him
or lag behind.
I just want to be His,
trusting Him as I take each step.
David had a way of bringing all his missteps right back to the throne,
and I want to do that too,
if my feet step too far to the right or to the left.
I want to know I'm walking in God's way,
not my own.
David's next chapter is about to begin,
and I'm sensing ours is too.
I don't know exactly what that means.
I just know as the pages turn,
I want God to be on every one of them.
Faithful
Lord
King
Provider
Protector
Guide
Comforter
Father
Like David,
I need Him every hour
on every page of this journey called life.
David remembered what Saul forgot.
Turning to God is the only answer –
to every question and every struggle –
in every chapter of life.
I want to remember this too.
Cast your cares on the Lord
    and he will sustain you;
he will never let
    the righteous be shaken.
Psalm 55:22
Trust in the Lord with all your heart
    and lean not on your own understanding;
 in all your ways submit to him,
    and he will make your paths straight,
Proverbs 3:5-6
(Today's reading was from II Samuel 1 -4 .)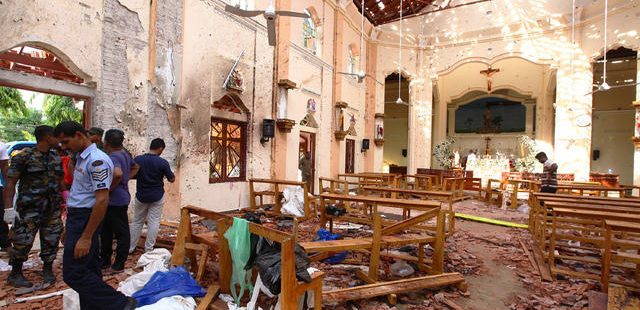 I woke up in the water,
trying to make my way to safety.
All I could remember was the feeling of my foot slipping
as my hands reached out a little too late,
unable to grasp anything that could keep me from going under.
Wet rocks don't make a firm foundation,
and I had trusted in the wrong one.
Dreams can seem so real.
So this morning as I started my daily reading,
and the words,
"He will not allow your foot to slip,"
were in the first five lines of the chapter,
I paused.
I knew my foot had just slipped in my dream,
and I knew it has slipped many times in real life too.
The passage goes on to say,
"The Lord will protect you,
the Lord is a shelter right by your side."
I think of Sri Lanka.
Where was God on their Easter morning?
It's moments like these that get me the most.
People dying as they worship the One whose Word says,
"The Lord will protect you from all harm.
He will protect your life."
Psalm 121:7
I wish I could find an easy answer this morning,
but I can't.
God and bombings.
They just don't match.
But neither do God and cancer
or any other life-threatening illness or event.
So what do I do this morning?
It's the day after Easter.
Jesus has risen from the grave,
but bombs have gone off in churches on the other side of the world.
How do I make sense of this news?
I can't turn my back on God now.
He's carried me so far,
so I have to believe He carried all who loved Him
straight into His arms yesterday.
And the ones who survived –
I believe He's still carrying them today.
"I lift my eyes to the hills.
Where does my help come from?
My help comes from the Lord,
the Maker of Heaven and Earth."
Psalm 121:1-2
Their help comes from Him as they cry out for answers.
I cry out for them too.
And I know He hears our prayers.
My foot slipped in my dream this morning,
and I fell into quickly moving water.
I spent the rest of my dream
trying to figure out a way back to safety.
And this morning,
I've tried to find a way back to God's love
in the midst of news that feels so far from it.
Maybe I'm looking at it all wrong.
That's so easy for me to do in my human mind.
_____________________________________________
God didn't allow my foot to slip.
A wet rock did.
And God didn't cause the bombings.
Evil people did.
Jesus, the very Son of God,
told his disciples,
"All this I have told you so that you will not fall away.
  They will put you out of the synagogue; in fact, the time is coming when anyone who kills you will think they are offering a service to God.
They will do such things because they have not known the Father or me. 
 I have told you this, so that when their time comes you will remember that I warned you about them." John 16:1-4
 He ends this chapter with the words,
"I have told you these things, so that in me you may have peace.
 In this world you will have trouble.
 But take heart! I have overcome the world." John 16:33
He warned them of the very thing that happened yesterday,
so they would find their peace not in this world,
but in Him.
Jesus
He's the only place to find peace this morning,
the day after bombings have dominated the headlines on Easter day.
In the end, evil will not win.
Jesus has already overcome the world.
Justice will come.
In His time.
So today,
I step into a world filled with trouble,
trusting in the One who has already conquered every kind of death.
He does protect my life –
eternally.
And even though it often feels as if I'm trying to pull myself back to safety,
I know He's there,
arms extended.
Hear my cry, O God,
    listen to my prayer;
from the end of the earth I call to you
    when my heart is faint.
Lead me to the rock
    that is higher than I,
for you have been my refuge,
    a strong tower against the enemy.
Psalm 61:1-3
(Today's reading was from Psalm 18, 35, 54, 63, 121, 124, 125, 123, 126, 129, 130, and I Samuel 28 – 31 and I Chron. 10.)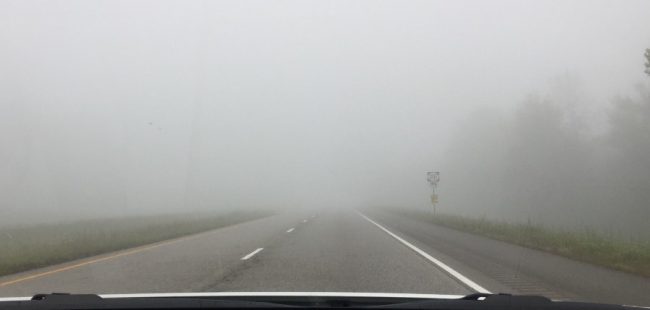 I remember the day like yesterday.
Nick was in the middle of his long journey through chemo,
and I had come home to spend a couple of days with our other four children.
Motherhood doesn't stop when one child is sick,
and I was feeling the weight of trying to be the kind of mom each of my child needed at that time in their lives.
Tired.
Stressed.
Scared.
I was in my kitchen trying to cook
when my friend Donnette walked through the door to check on me.
It's funny how moms forget they need to be taken care of too;
and for the next few minutes,
I had a chance to step out of my mom role and feel like a little girl
who needed a shoulder to cry on and someone to listen.
As we talked, she shared a Scripture she had been memorizing.
As I heard the words come from her lips,
I knew this passage was one I wanted to hide in my heart as well.
I clung to its words from that day forward,
and they've carried me through many frightening days.
So this morning as I read Psalm 56:3-4,
the very passage I had tucked away deep in my soul over ten years ago,
that moment with a friend in the spring of 2008 came back to me as if it were yesterday.
When I am afraid,
I will trust in You.
In God, whose Word I praise.
In God I will trust, I will not be afraid.
What can mortal man do to me?
David spent a lot of his early years running from Saul.
Hiding in cave after cave,
David surely wondered at times where God was.
But even when he did,
I don't believe he ever stopped trusting in the One whose Word he praised.
Trusting doesn't mean understanding.
In fact, I've found the moments when things make the least sense
to be the moments that require an even deeper trust in the One whose Word I praise too.
If I stopped trusting in God today,
my questions wouldn't go away.
They would only cause my life to spiral into hopelessness,
because questions without answers are easier to bear when there's someone listening.
And I believe God hears every unanswerable question.
Romans 15:13 says,
May the God of Hope fill you with ALL joy and peace
AS YOU TRUST IN HIM,
so that you may OVERFLOW WITH HOPE by the power of the Holy Spirit.
David's trust in God caused him to overflow with Hope –
even as he hid from his enemy.
Uncertain of what each new day would hold,
he held on to the One who knew.
And as he was hiding,
he found a way to journal his doubts and fears
while reminding himself of God's unfailing love.
Saul had been anointed by God but trusted in his own strength.
David had been anointed by God and put all his trust in Him.
I want to be David,
because in my own strength I would fail.
Every day.
___________________________
This morning, the sky is grey outside my window,
and I sense rain approaching.
Do the birds sense it too?
They chirp loudly from what sounds like every branch in my backyard,
proclaiming the morning with great celebration;
but where do they go when the rain beats down?
I'm not sure,
but I am sure of this.
God knows……..
and He cares.
He cares when the rain beats down in our lives too.
And He promises to provide a place for us to hide.
He will cover you with his feathers.
He will shelter you with his wings.
His faithful promises are your armor and protection. 
Psalm 91:4
He covered David as David trusted in Him,
and I believe He covers us today,
saying,
Do not be afraid;
you are worth more than many sparrows.
Matt. 10:31
Sometimes life is scary.
But when I am afraid,
I will trust in Him.
In God, whose word I praise.
In God I will trust; I will not be afraid.
What can mere mortals do to me?
I'm thankful this morning for a God who cares about every tiny detail of my life,
just as He cares for the birds outside my window.
And I'm thankful for friends who show up while I'm cooking
and bring His promises along with their hug.
(Today's reading was from Psalm 17; 56; 73; 120; 140; 141; 142 and I Samuel 25 – 27.)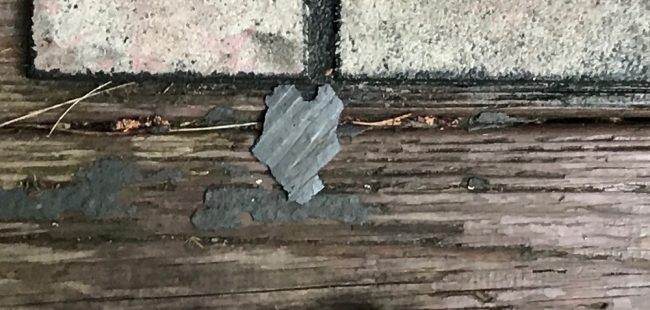 Yesterday David killed Goliath and led the Israelites in the defeat of the Philistines.
Today he's hiding in a cave, trying to outrun Saul,
who would love nothing more than to see him dead.
Along the way, David attracts a following of outcasts –
men who the Bible says were "desperate, in debt, or discontent."
In David these men found Hope for a better life,
a chance at a fresh start.
Many years later, a descendant of David will enter the Bible story.
This Man won't hide from His enemies,
but He will bring Hope to people who are searching for a better way,
with the words,
"Come unto Me, all ye that labor and are heavy laden, and I will give you rest." 
David couldn't see beyond the caves in which he was hiding.
He didn't know that one day his very own grandson several times removed would offer Hope to the entire world.
He just knew God had called Him for a purpose,
and he chosel to say, "Yes,"
even when this call led him into the wilderness in search of safety.
I wonder how David would have faced those days of running from Saul had he known what we now know?
God directed his steps with very clear directions,
but He never revealed more than David needed to know on any particular day.
"Move here," "Move there," "Stop here," "Stop there."
Like a GPS, God gave David just enough information to lead him to the next right turn.
And David never asked for more.
I wish I were more like David,
fully trusting God even when the next turn in the road is yet to be announced.
How did David do it?
Running from one place to the next in order to save his lives and the lives of his followers,
he never seemed to panic about the final destination.
Psalm 91:14-15 may hold a clue.
Because he has set his heart on Me,
I will deliver Him;
I will protect him because he knows My Name.
When he calls out to me, I will answer him;
I will be with him in trouble.
I will rescue him and give him honor.
Because he has his heart set on Me.
Because he knows My Name.
David understood something Saul had missed.
God was right there,
making a way.
David didn't need to rush God's timing in order to believe He would keep His Word.
While Saul frantically tried to hold his own life together,
David released his life into the hands of the One who was his
"refuge and fortress."
Maybe that's my struggle today.
What am I willing to release so God can lead the way?
I'm holding tight to so many earthly things,
wanting answers while refusing to loosen my knuckles enough to trust Him with the words I might hear.
Saul held a tight grip on his title,
doing everything within his power to control his fate.
David, on the other hand,
knew God's name and trusted Him in every cave along the way.
In Psalm 31:14-15, David, frightened and alone, says,
But I trust in you, Lord;
I say, "You are my God."
The course of my life is in your power.
As Easter quickly approaches, I'm reminded that Jesus prayed a similar prayer,
"Father, if you are willing,
take this cup from me;
yet not my will, but yours be done."
__________________________
I want to be like David.
I want to be like Jesus.
Lord, I trust you with my life.
You are my God.
The course of my life is in your power.
Not my will, but yours be done.
In Your Son's Precious Name I Pray, 
Amen
(Today's reading was from I Samuel 21-24; Psalm 7, 27, 31, 34, 52, and 91.)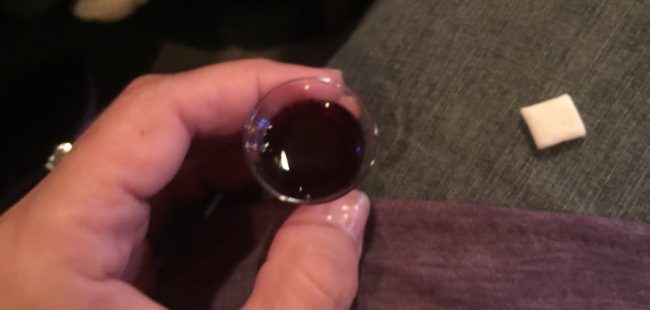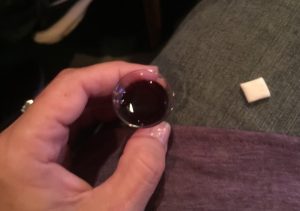 When David ran to the battle line holding only a sling and a small bag of stones,
he wasn't any less equipped than the Israelites standing behind him.
I Samuel 13:19-22 says,
Now there was no blacksmith to be found throughout all the land of Israel, for the Philistines said, "Lest the Hebrews make themselves swords or spears." But every one of the Israelites went down to the Philistines to sharpen his plowshare, his mattock, his axe, or his sickle, and the charge was two-thirds of a shekel for the plowshares and for the mattocks, and a third of a shekel for sharpening the axes and for setting the goads. So on the day of the battle there was neither sword nor spear found in the hand of any of the people with Saul and Jonathan, but Saul and Jonathan his son had them.
The Philistines had slowly and strategically worked to disarm the Israelites by taking all their blacksmiths captive-
then charging inflated prices for even farm equipment to be sharpened.
With no swords or spears in their hands,
the Israelites appeared very weak.
And considering the fact that Goliath taunted them for several days before David showed up on the battle line,
the Israelites felt as weak as they must have looked.
Who wants to face an enemy unarmed?
David, though, had learned something in his years as a shepherd.
He approached Saul, ready to fight Goliath, and said,
"Your servant has been keeping his father's sheep. When a lion or a bear came and carried off a sheep from the flock,  I went after it, struck it and rescued the sheep from its mouth. When it turned on me, I seized it by its hair, struck it and killed it. Your servant has killed both the lion and the bear; this uncircumcised Philistine will be like one of them, because he has defied the armies of the living God.  The Lord who rescued me from the paw of the lion and the paw of the bear will rescue me from the hand of this Philistine."
I Sam. 17:34-36
David knew the weapon he needed was not a sword.
The weapon he needed was God's presence.
Saul didn't get it though.
Scripture says when Saul realized David wanted to go to battle he…..
"…..dressed David in his own tunic. He put a coat of armor on him and a bronze helmet on his head. David fastened on his sword over the tunic and tried walking around, because he was not used to them.
David quickly realized this armor wasn't going to work.
"I cannot go in these," he said to Saul, "because I am not used to them." So he took them off.  Then he took his staff in his hand, chose five smooth stones from the stream, put them in the pouch of his shepherd's bag and, with his sling in his hand, approached the Philistine.
I Sam. 17:37-40
David had the courage to face Goliath with no sword in his hand,
because he had learned to lean on God as His one and only source of strength.
He also had the courage to face the entire Philistine army
knowing the Israelites standing behind him held only sticks and stones in theirs.
Knowing God was on his side,
David was able to face the enemy single-handed.
As Goliath made fun of his sticks and stones,
David bravely replied,
 "You are coming against me with sword, spear, and javelin,
but I come against you in the name of the Lord Almighty, the God of the Israelite armies."
I Sam. 17:45
David not only knew God was with him, he also knew God was with every single unarmed Israelite standing behind him.
That's the thing about faith.
It empowers us to do what the world thinks can not be done.
It pushes us forward when everyone around us screams, "Stop."
It keeps up stepping ahead onto roads we've never walked before,
giving us courage with every twist and turn.
Faith doesn't need to know what we're holding.
Faith just needs to know who's holding us.
Every Sunday when I take a communion,
I'm reminded of something I want to remember all week long.
The enemy has already been defeated.
This means that no matter what I face or how empty my hands may feel,
I'm holding all I need to make it through the day.
David held sticks and stones
and to the Philistines he seemed powerless.
But in God's eyes,
David held the one thing that mattered –
and that was faith in a strength not found in human hands.
Every week I hold a cup of juice and a piece of bread.
To the world these two things may seem anything but powerful.
But to God,
I'm holding the very things that proclaim my faith in His Son's death and the power of His resurrection.
No power can stand against them.
In my humanness, my hands often feel empty.
But thank goodness for a Father who gently reminds me through the story of David and Goliath
that my hands are very full.
(Today's reading was from I Samuel 13 – 20.)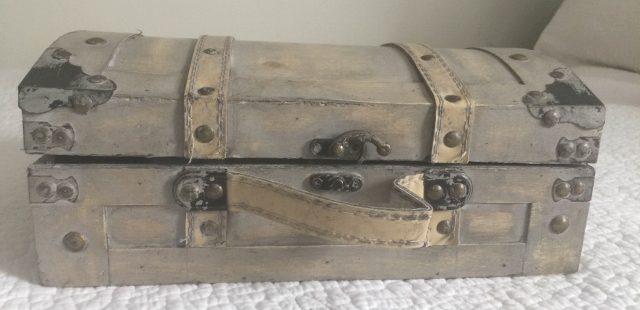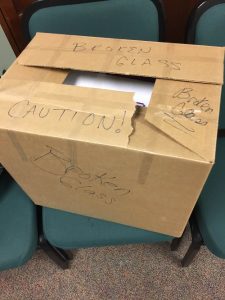 "Behold, he has hidden himself among the baggage ." 
I Samuel 10:22
I wonder what the Israelites thought as Samuel presented their long-awaited king and then discovered he was hiding.
Saul had already been anointed king in a private ceremony.
He knew what was coming as Samuel slowly narrowed down the tribes in order to reveal their new leader.
But he hid anyway.
Saul, a man who the Bible says stood "a head taller than anyone else,"
had crouched down behind suitcases and supplies as his name was announced as king.
There aren't a lot of other details in this part of the story.
In a way, it makes the moment even more awkward.
Saul doesn't step out into the crowd and explain why he was hiding.
He simply steps out after God reveals his hiding place,
and Samuel says,
"Do you the see the one the Lord has chosen? 
There is no one like him among the entire population."
And the people begin to shout,
"Long live the king!"
I Samuel 10:24
If this story were part of a comedy,
this moment might make sense –
A tall man hiding behind a stack of suitcases,
stepping out to the words,
"there's no one like him….." –
But this is the story of Israel's first king,
and it's hard to understand how someone could hide after being
hand-picked by God for such an important role.
But this morning as I think about all the ways God has chosen me for very specific roles in very specific moments,
I can't help but relate to Saul.
Hiding behind baggage is so much easier than stepping out and being seen.
I hide behind a suitcase or two almost every day.
Brene' Brown, in her book Daring Greatly, says
 "Courage starts with showing up and letting ourselves be seen."
"Because true belonging only happens when we present our authentic,
imperfect selves to the world,
our sense of belonging can never be greater than our level of self-acceptance."
I think Saul knew what he didn't want the Israelites to know.
He wasn't perfect.
And ruling a nation was not something he felt equipped to do.
Saul forgot God had the power to fill in all the gaps.
God was able to do all Saul could not do…..
if only Saul would step out from behind his baggage and trust in God.
_______________________________________
Today, I'm asking myself two questions:
In what ways do I need to step out from behind my own baggage and be fully seen?
and
Am I willing to trust in God after I do?
These aren't easy questions to answer,
but what if God is calling me (and you) today……..
and there's a suitcase or two separating us from the very thing He longs for us to do?
Move that suitcase.
Be seen.
Trust Him to do the rest.
(Today's reading was from I Samuel 4 – 12.)