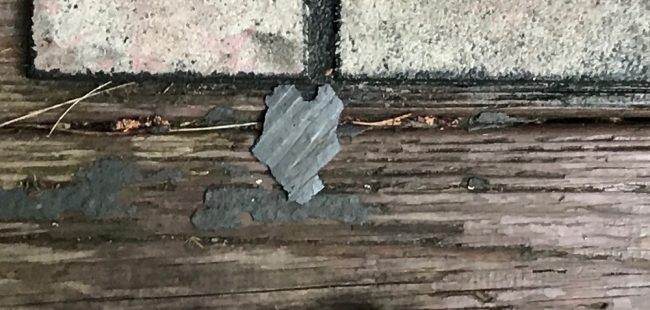 Yesterday David killed Goliath and led the Israelites in the defeat of the Philistines.
Today he's hiding in a cave, trying to outrun Saul,
who would love nothing more than to see him dead.
Along the way, David attracts a following of outcasts –
men who the Bible says were "desperate, in debt, or discontent."
In David these men found Hope for a better life,
a chance at a fresh start.
Many years later, a descendant of David will enter the Bible story.
This Man won't hide from His enemies,
but He will bring Hope to people who are searching for a better way,
with the words,
"Come unto Me, all ye that labor and are heavy laden, and I will give you rest." 
David couldn't see beyond the caves in which he was hiding.
He didn't know that one day his very own grandson several times removed would offer Hope to the entire world.
He just knew God had called Him for a purpose,
and he chosel to say, "Yes,"
even when this call led him into the wilderness in search of safety.
I wonder how David would have faced those days of running from Saul had he known what we now know?
God directed his steps with very clear directions,
but He never revealed more than David needed to know on any particular day.
"Move here," "Move there," "Stop here," "Stop there."
Like a GPS, God gave David just enough information to lead him to the next right turn.
And David never asked for more.
I wish I were more like David,
fully trusting God even when the next turn in the road is yet to be announced.
How did David do it?
Running from one place to the next in order to save his lives and the lives of his followers,
he never seemed to panic about the final destination.
Psalm 91:14-15 may hold a clue.
Because he has set his heart on Me,
I will deliver Him;
I will protect him because he knows My Name.
When he calls out to me, I will answer him;
I will be with him in trouble.
I will rescue him and give him honor.
Because he has his heart set on Me.
Because he knows My Name.
David understood something Saul had missed.
God was right there,
making a way.
David didn't need to rush God's timing in order to believe He would keep His Word.
While Saul frantically tried to hold his own life together,
David released his life into the hands of the One who was his
"refuge and fortress."
Maybe that's my struggle today.
What am I willing to release so God can lead the way?
I'm holding tight to so many earthly things,
wanting answers while refusing to loosen my knuckles enough to trust Him with the words I might hear.
Saul held a tight grip on his title,
doing everything within his power to control his fate.
David, on the other hand,
knew God's name and trusted Him in every cave along the way.
In Psalm 31:14-15, David, frightened and alone, says,
But I trust in you, Lord;
I say, "You are my God."
The course of my life is in your power.
As Easter quickly approaches, I'm reminded that Jesus prayed a similar prayer,
"Father, if you are willing,
take this cup from me;
yet not my will, but yours be done."
__________________________
I want to be like David.
I want to be like Jesus.
Lord, I trust you with my life.
You are my God.
The course of my life is in your power.
Not my will, but yours be done.
In Your Son's Precious Name I Pray, 
Amen
(Today's reading was from I Samuel 21-24; Psalm 7, 27, 31, 34, 52, and 91.)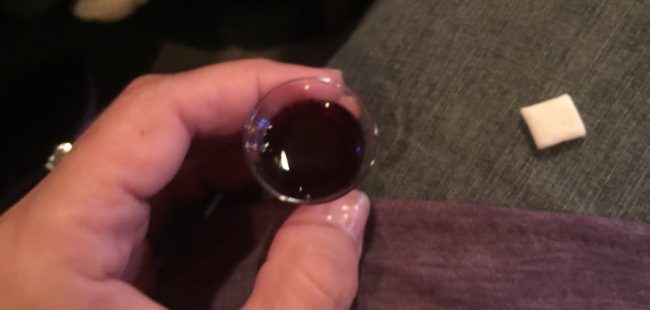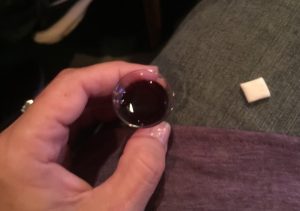 When David ran to the battle line holding only a sling and a small bag of stones,
he wasn't any less equipped than the Israelites standing behind him.
I Samuel 13:19-22 says,
Now there was no blacksmith to be found throughout all the land of Israel, for the Philistines said, "Lest the Hebrews make themselves swords or spears." But every one of the Israelites went down to the Philistines to sharpen his plowshare, his mattock, his axe, or his sickle, and the charge was two-thirds of a shekel for the plowshares and for the mattocks, and a third of a shekel for sharpening the axes and for setting the goads. So on the day of the battle there was neither sword nor spear found in the hand of any of the people with Saul and Jonathan, but Saul and Jonathan his son had them.
The Philistines had slowly and strategically worked to disarm the Israelites by taking all their blacksmiths captive-
then charging inflated prices for even farm equipment to be sharpened.
With no swords or spears in their hands,
the Israelites appeared very weak.
And considering the fact that Goliath taunted them for several days before David showed up on the battle line,
the Israelites felt as weak as they must have looked.
Who wants to face an enemy unarmed?
David, though, had learned something in his years as a shepherd.
He approached Saul, ready to fight Goliath, and said,
"Your servant has been keeping his father's sheep. When a lion or a bear came and carried off a sheep from the flock,  I went after it, struck it and rescued the sheep from its mouth. When it turned on me, I seized it by its hair, struck it and killed it. Your servant has killed both the lion and the bear; this uncircumcised Philistine will be like one of them, because he has defied the armies of the living God.  The Lord who rescued me from the paw of the lion and the paw of the bear will rescue me from the hand of this Philistine."
I Sam. 17:34-36
David knew the weapon he needed was not a sword.
The weapon he needed was God's presence.
Saul didn't get it though.
Scripture says when Saul realized David wanted to go to battle he…..
"…..dressed David in his own tunic. He put a coat of armor on him and a bronze helmet on his head. David fastened on his sword over the tunic and tried walking around, because he was not used to them.
David quickly realized this armor wasn't going to work.
"I cannot go in these," he said to Saul, "because I am not used to them." So he took them off.  Then he took his staff in his hand, chose five smooth stones from the stream, put them in the pouch of his shepherd's bag and, with his sling in his hand, approached the Philistine.
I Sam. 17:37-40
David had the courage to face Goliath with no sword in his hand,
because he had learned to lean on God as His one and only source of strength.
He also had the courage to face the entire Philistine army
knowing the Israelites standing behind him held only sticks and stones in theirs.
Knowing God was on his side,
David was able to face the enemy single-handed.
As Goliath made fun of his sticks and stones,
David bravely replied,
 "You are coming against me with sword, spear, and javelin,
but I come against you in the name of the Lord Almighty, the God of the Israelite armies."
I Sam. 17:45
David not only knew God was with him, he also knew God was with every single unarmed Israelite standing behind him.
That's the thing about faith.
It empowers us to do what the world thinks can not be done.
It pushes us forward when everyone around us screams, "Stop."
It keeps up stepping ahead onto roads we've never walked before,
giving us courage with every twist and turn.
Faith doesn't need to know what we're holding.
Faith just needs to know who's holding us.
Every Sunday when I take a communion,
I'm reminded of something I want to remember all week long.
The enemy has already been defeated.
This means that no matter what I face or how empty my hands may feel,
I'm holding all I need to make it through the day.
David held sticks and stones
and to the Philistines he seemed powerless.
But in God's eyes,
David held the one thing that mattered –
and that was faith in a strength not found in human hands.
Every week I hold a cup of juice and a piece of bread.
To the world these two things may seem anything but powerful.
But to God,
I'm holding the very things that proclaim my faith in His Son's death and the power of His resurrection.
No power can stand against them.
In my humanness, my hands often feel empty.
But thank goodness for a Father who gently reminds me through the story of David and Goliath
that my hands are very full.
(Today's reading was from I Samuel 13 – 20.)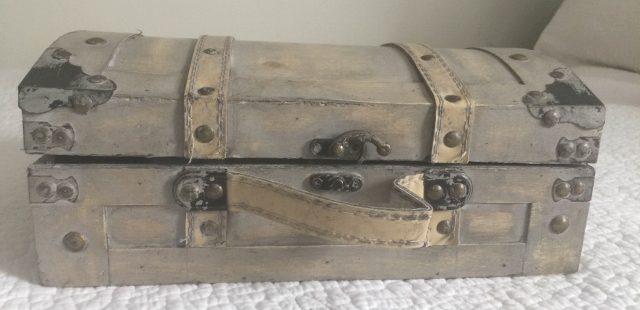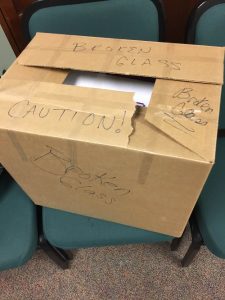 "Behold, he has hidden himself among the baggage ." 
I Samuel 10:22
I wonder what the Israelites thought as Samuel presented their long-awaited king and then discovered he was hiding.
Saul had already been anointed king in a private ceremony.
He knew what was coming as Samuel slowly narrowed down the tribes in order to reveal their new leader.
But he hid anyway.
Saul, a man who the Bible says stood "a head taller than anyone else,"
had crouched down behind suitcases and supplies as his name was announced as king.
There aren't a lot of other details in this part of the story.
In a way, it makes the moment even more awkward.
Saul doesn't step out into the crowd and explain why he was hiding.
He simply steps out after God reveals his hiding place,
and Samuel says,
"Do you the see the one the Lord has chosen? 
There is no one like him among the entire population."
And the people begin to shout,
"Long live the king!"
I Samuel 10:24
If this story were part of a comedy,
this moment might make sense –
A tall man hiding behind a stack of suitcases,
stepping out to the words,
"there's no one like him….." –
But this is the story of Israel's first king,
and it's hard to understand how someone could hide after being
hand-picked by God for such an important role.
But this morning as I think about all the ways God has chosen me for very specific roles in very specific moments,
I can't help but relate to Saul.
Hiding behind baggage is so much easier than stepping out and being seen.
I hide behind a suitcase or two almost every day.
Brene' Brown, in her book Daring Greatly, says
 "Courage starts with showing up and letting ourselves be seen."
"Because true belonging only happens when we present our authentic,
imperfect selves to the world,
our sense of belonging can never be greater than our level of self-acceptance."
I think Saul knew what he didn't want the Israelites to know.
He wasn't perfect.
And ruling a nation was not something he felt equipped to do.
Saul forgot God had the power to fill in all the gaps.
God was able to do all Saul could not do…..
if only Saul would step out from behind his baggage and trust in God.
_______________________________________
Today, I'm asking myself two questions:
In what ways do I need to step out from behind my own baggage and be fully seen?
and
Am I willing to trust in God after I do?
These aren't easy questions to answer,
but what if God is calling me (and you) today……..
and there's a suitcase or two separating us from the very thing He longs for us to do?
Move that suitcase.
Be seen.
Trust Him to do the rest.
(Today's reading was from I Samuel 4 – 12.)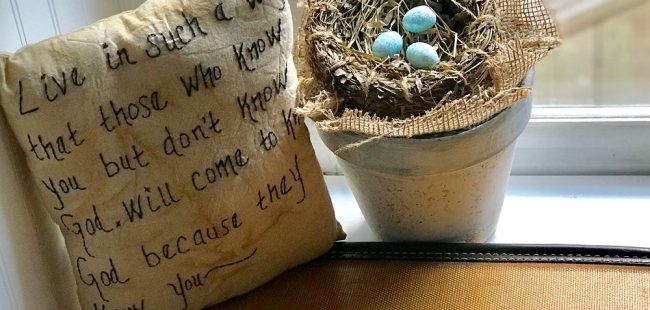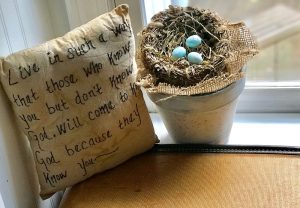 Hannah loved God.
But her nest was empty.
And her heart ached.
Year after year she prayed,
and year after year she found herself childless…..
once again.
One year, when she had reached a point of desperation,
she prayed to God with a vow,
"Lord of Armies, if you will take notice of your servant's affliction,
remember and not forget me, and give your servant a son,
I will give him to the Lord all the days of his life,
and his hair will never be cut."
I Sam. 1:11
When Eli realized she was weeping and praying,
he said,
"Go in peace and may the God of Israel grant the request you've made of Him."
I Sam. 1:12
Before they even returned home,
Scripture says,
"Hannah and her husband worshiped before the Lord."
While still barren,
Hannah sang praises to God.
And when she finally conceived,
she kept her word to Him.
It's difficult to imagine in this day and age,
but as soon as her little boy was old enough to sustain himself apart from her,
she left him at the temple with Eli.
And every year at the time of the annual sacrifice,
she would bring him a new little robe she had made just for him.
I can't imagine being Hannah,
hugging her son goodbye year after year after
bringing him something to wear
she had woven together without the sound of him playing nearby.
But Hannah knew something I need to remember,
especially in these years of empty nest living.
God loves my kids more than I do.
He walks through every day of life with them
as I pray from a distance.
He meets their needs as I'm praying for their needs be met.
And like Hannah,
I want to live a life filled with worship and praise –
whether my nest is empty or full –
because the nest has been His all along.
I want to rise with confidence,
knowing whether my kids are still a dream
or are living upstairs
or miles and miles away
or in Heaven seated near His throne,
He is with them.
My nest is His.
It always has been.
And always will be.
(Today's reading was from Judges 19-21 and I Samuel 1 – 3.)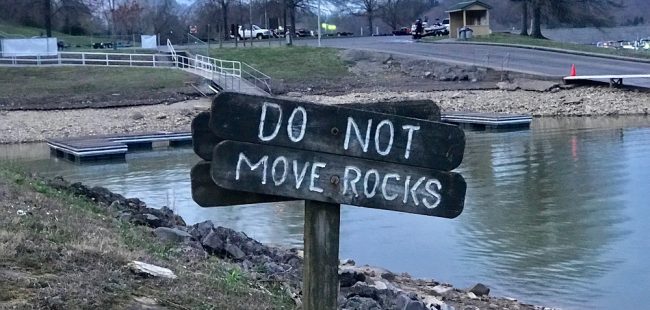 What is God saying this morning as I turn the pages of Judges?
From Jephthah's vow that leads to the death of his daughter
to the entire life of Samson, filled with the impulsive use of his strength,
to Micah and his house full of gods and his very own Levite priest,
these chapters are filled with men trying to do the right thing………
in their own way.
In those days Israel had no king.
Each man did what he considered to be right.
Judges 17:6
I sit here this morning in the dark,
birds beginning to chirp just outside my window,
and I wonder,
"Am I any different?"
Rash vows
Impulsive decisions
Unnamed idols
In the name of God, I've been guilty of them all.
Not knowingly, I hope,
but guilty all the same.
So this morning as I sit here,
thinking about my vow to blog through the entire Bible in 2019,
I can't help but cringe a little.
I don't ever want a vow to become more important than the One who authored the very book I'm reading.
So this morning, I'm leaning back and listening.
Pausing from my own thoughts long enough to hear God's.
My King.
If I'm blogging through the Bible just to have a reason to write,
I don't want to blog anymore.
But if I'm blogging to keep me focused on the many lessons tucked away in Scripture,
then keep me writing.
The birds seem louder than normal,
as if they're not only waking up the sun but also waking up my soul.
The clicking of my fingers on my keyboard becomes part of the morning sound in a way it hasn't in a while.
Did Jephthah stop and think before vowing to sacrifice the first person who came from his house as he returned from war?
Did he think about the fact that his only child would be the one to come dancing with tambourines?
Did Samson swing the jawbone of a donkey, killing a thousand men,
because God told him to or because he thought it was the right thing to do?
Did Micah really believe a house full of gods
brought the One and Only God closer
when he knew the very God he wanted to please had said over and over again,
"Do not make any graven images."
Justified.
I believe these men felt it.
I believe they somehow had convinced themselves that what they were doing was right –
and they were somehow walking in the right direction.
It's easy to read their stories today and see where their feet slipped off the path.
But how often do I look at my own footing?
How do I know when I'm walking in God's ways or my own?
How do I pull myself far enough away from my own steps to make sure the path I'm on is straight?
I want to dig deep and interrogate my motives.
Am I spiritual because I love God or because I love the thought of being spiritual?
That's a tough question,
and I have wrestled with it many times over the years.
It's a question I don't ever want to stop wrestling with, though,
because I never want to stop asking myself,
Is God really my King or am I just doing what I think is right?
This isn't an easy thing to ask.
But this morning,
God is saying,
"Tammy, I want you to ask yourself this hard question…..often."
__________________________
I don't know a lot this morning, but I do know this.
I want God to be my King,
because doing what I think is right will never be enough to keep me on the path that leads me Home.
But the gate is small and the road is narrow that leads to life.
Only a few people find it.
Matt. 7:14
Little boys threw rocks in the water at the lake last night.
It looked innocent enough.
Rocks are fun to throw –
especially when you're a little boy at a lake.
But just over the hill,
they couldn't see the sign that read,
Do Not Move Rocks.
God, may I never wander too far from you.
I don't want to miss your signs.
There is no one holy like the LORD;
there is no one besides you;
there is no Rock like our God.
I Sam. 2:2
(Today's reading was from Judges 10 – 18.)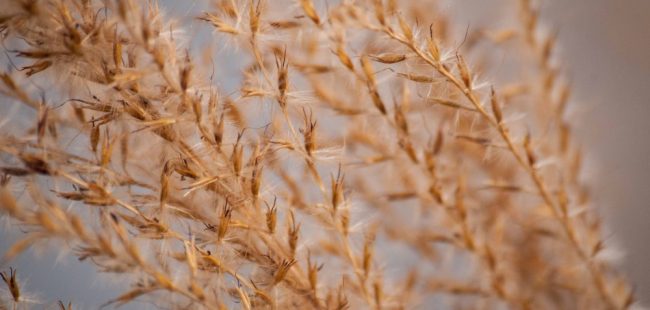 Life isn't fair.
I see it every day.
Some children are born into plenty.
Some children are not.
Some children are born into love.
Some children are not.
It's challenging to look into the eyes of a child suffering the consequences of actions far from his or her control and offer some sense of hope.
I wonder if Gideon, threshing wheat in a winepress so the Midianites couldn't see him, felt hopeless?
He remembered the miracles God had performed years before with his relatives.
He had heard the stories.
The burning bush.
The crippling plagues.
The parting of the Red Sea.
A pillar of fire by night and a pillar of cloud by day.
God had led His people from slavery to the Promised Land.
Gideon knew these stories well.
Yet here he stood,
a descendant of the ones who had witnessed God's mighty works,
secretly threshing wheat in a winepress.
Did Gideon wonder what I sometimes wonder as he said,
"If the Lord is with us, why has all this happened?
Where are all his wonders that our father told us about?"
Judges 6:13
Gideon, a descendant of Joseph's son Manasseh,
felt abandoned by the very God who had spoken to Joseph in a dream.
There's nothing like hiding from the enemy and feeling unseen by God at the very same time.
But Gideon threshed wheat any way.
Kept doing what needed to be done.
Even when the circumstances were hard……
and life didn't make sense.
Gideon, the son of an Israelite who had built an altar to Baal,
somehow held on to Hope,
and  just when he thought God had turned His back on the entire nation of Israel,
God showed up.
Right there at the winepress…….
filled with wheat.
"Go in the strength you have and deliver Israel from the grasp of Midian.  I am sending you."
These surely weren't the words Gideon was expecting to hear on this particular day.
And his lack of confidence in his abilities surfaced immediately as he replied,
"Please, Lord, how can I deliver Israel? 
Look, my family is the weakest in Manasseh and I am the youngest in my father's family."
There's something about a child hiding in a winepress in order to safely thresh wheat that looks anything but courageous,
but God saw something Gideon didn't see.
And with no hesitation, God replied,
"But I will be with you.  You will strike Midian down as if it were one man."
I love that God showed up in the life of a child whose father had turned his back on God.
I love that God saw this son, clinging to a story of redemption while feeling completely lost.
I love that God saw what the enemy couldn't see –
a child threshing wheat in a winepress.
And I love that Gideon didn't use the Midianites' oppression as an excuse to stop doing what needed to be done.
Even if it had to be done in secret.
God is a God of hope.
His timing is never predictable.
And His plan is not always easy to see.
But the story of Gideon encourages me this morning.
His faithfulness in the face of adversity inspires me.
___________________________________
What is God calling me to do today?
Where does He want to show up?
No excuses.
No procrastination.
Life won't always makes sense.
Life won't always be fair.
But God offers Hope.
Every day.
Every where.
In every circumstance.
And Hope threshes wheat.
Even in a winepress.
(Today's reading was from Judges 2 – 9)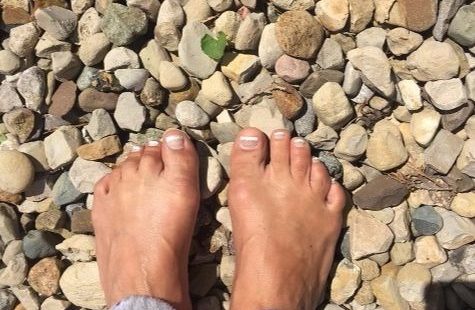 Over and over again, Joshua uses his last days on the earth to remind the Israelites of their covenant with God,
recapping their legacy all the way back to Abraham.
"Choose today who you will worship," Joshua declares.
And over and over again, the Israelites reply,
"We will worship the Lord."
So Joshua takes a large stone and places it under an oak at the sanctuary of the Lord.
You see this stone – it will be a witness against us,
for it has heard all the words the Lord has said to us,
and it will be a witness against you,
so that you will not deny your God.
 Joshua 24:27
Joshua then slips out of the Israelite story at the age of 110.
His time as leader has come to a peaceful end.
Generations later, Jesus will ride into Jerusalem on a donkey and Scripture says,
When he came near the place where the road goes down the Mount of Olives, the whole crowd of disciples began joyfully to praise God in loud voices for all the miracles they had seen:
 "Blessed is the king who comes in the name of the Lord!"
"Peace in heaven and glory in the highest!"
Some of the Pharisees in the crowd said to Jesus, "Teacher, rebuke your disciples!"
 "I tell you," he replied, "if they keep quiet, the stones will cry out."
Luke 19:37-40
Joshua and Jesus – two names with one root and meaning.
Yahweh [the Lord] is Salvation
One is translated from Hebrew into English,
the other from Greek.
And they both knew something we should never forget.
Even if the whole world stops proclaiming Jesus as Lord,
the stones will cry out.
But ask the animals, and they will teach you, or the birds in the sky, and they will tell you; 
or speak to the earth, and it will teach you, or let the fish in the sea inform you. 
Which of all these does not know that the hand of the LORD has done this? 
In his hand is the life of every creature and the breath of all mankind.
All of nature knows:
There is One God and Creator.
Psalm 19:1,
The heavens declare the glory of God;
the skies proclaim the work of his hands.
So why does it just take one chapter after Joshua's death for the Israelites to stumble?
Immediately they turn to God in need of a leader but very quickly begin to bend God's rules,
allowing Canaanites to live among them instead of pushing them completely out.
Birds of a feather flock together,
and the Israelites slowly become comfortable sharing their nest with non "God-fearing birds."
What are we comfortable with today?
And how long will it take for the rocks to cry out?
Joshua knew the Israelites would have a decision to make time and time again,
"Who would they worship?"
And Jesus knew we would too.
Choose you this day who you will serve.
The stones know the right answer.
Shouldn't we?
(Today's reading was from Joshua 19 – 24 and Judges 1.)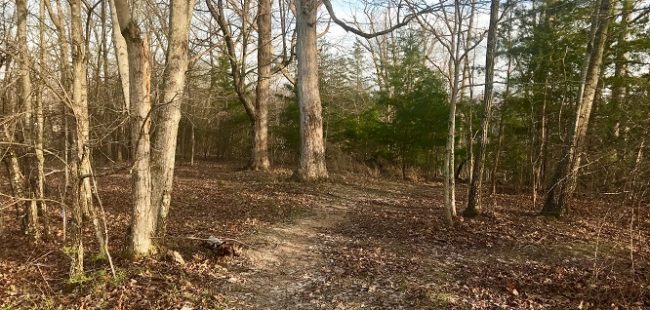 Crossing the Jordan may have been a miraculous reminder of God's parting of the Red Sea,
 but the Promised Land wouldn't come without a fight.
I'm not sure if this is comforting or scary.
God, the Giver of good gifts and Keeper of His Word,
never specialized in handouts.
So the Israelites, tired and weary,
stepped into the land they had been promised
and very quickly learned they would be fighting for every square foot of soil on which they now stood.
There's something about a hard day's work that gives a paycheck power,
and the Israelites would be required to "roll up their sleeves" as they marched into enemy territory
in order to claim what God had vowed would be theirs all along.
God knew what the Israelites couldn't quite yet understand.
Unearned rewards mean little.
And when rewards hold no value,
it's easy to let them go.
Or at least, take them for granted.
So God, like any good father, said,
"This is yours.  But here's what you have to do to earn it."
So when Aksah enters the story,
not long after a major battle has been won,
her request stands out like a bright light on a dark backdrop of war.
And Caleb said, "I will give my daughter Aksah in marriage to the man who attacks and captures Kiriath Sepher."  Othniel son of Kenaz, Caleb's brother, took it; so Caleb gave his daughter Aksah to him in marriage. 
One day when she came to Othniel, she urged him to ask her father for a field. When she got off her donkey, Caleb asked her, "What can I do for you?"  
She replied, "Do me a special favor. Since you have given me land in the Negev, give me also springs of water." So Caleb gave her the upper and lower springs.
Joshua 15:16-19
"Give me also springs of water."
Aksah, the only daughter of Caleb,
wants more than land as a wedding gift.
She wants springs.
And Caleb gives her the desires of her heart.
I'm not sure why this story is tucked in the middle of the book of Joshua.
Battles raging.
People groups being annihilated one by one.
Boundaries being established to the east and to the west.
And suddenly one donkey arrives,
carrying a daughter who isn't afraid to ask her dad for more……
when she's already been given so much.
This same daughter will be mentioned four more times in Scripture.
And this very request will be repeated later in another book of the Old Testament.
Askah matters.
And her courage matters too.
I love that the same God who says,
"Fight for what yours,"
also says,
"Ask and you shall receive."
I don't know about you,
but my life has had its fair share of battles.
I've wrestled with some enemies along the way and feel confident I will wrestle with many more.
But this morning,
I love that God allowed a donkey to carry Aksah into the pages of the Bible.
And that she had the courage to ask for more –
with no fighting required.
Some days we will find ourselves up against giants,
and the agony of the battle may seem like more than we can bear.
But thank goodness,
there will also be days when we're allowed to humbly arrive on a donkey,
asking for more…….
just because we're His children.
And He will give us the desires of our heart.
What are you wanting to ask Him for today?
Maybe it's your day to ride in on a donkey.
"Ask and it will be given to you; seek and you will find;
knock and the door will be opened to you.
 For everyone who asks receives; the one who seeks finds;
 and to the one who knocks, the door will be opened."
Matt. 7:7-8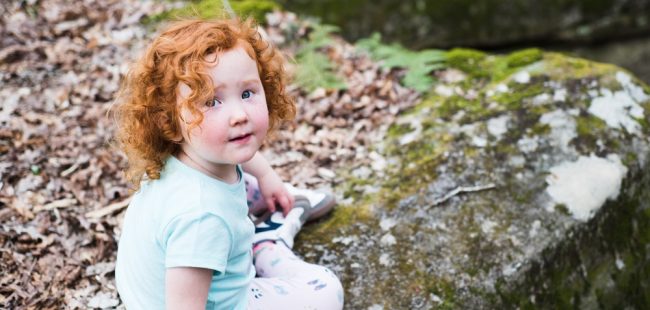 I've never participated in a marathon or driven a car in an all-day race,
so I don't know what it feels like to reach a place of exhaustion
that requires a break just long enough to sip a cup of cold water or have my tires changed.
But I do have a job that in some ways feels like a marathon or the Indy 500.
So when spring break arrived,
I felt my heart and mind crying for a pit stop-
a break from a demanding pace,
an emotional caseload,
and a glowing computer screen.
A change in routine.
A chance to be fully me.
So I traded my therapy hat for my MiMi hat,
and I left Joshua in the wilderness.
That's right.
I pushed pause on every routine I hold sacred
in exchange for memories I'll hold sacred for many years to come.
And like Joshua, I took my shoes off on what I believe was holy ground.
I felt guilty, at first, sleeping in a little later each morning.
But I knew if I wanted to keep up with a toddler
whose energy level made the Energizer Rabbit look like a bunny moving in slow motion
something would have to give.
And 5 a.m. mornings made the list of things I would have to sacrifice for the sake of my sanity and my granddaughter's safety.
To every mom who's trying to raise little ones while growing spiritually,
can I just say, "Go easy on yourself."
God doesn't need a ritual to make Himself known.
He just needs a heart open to knowing Him.
So last week I left Joshua in the wilderness and Rahab standing at her window,
both waiting to be saved-
and took lots of walks to the "grocery store with books" instead.

I spent hours in the park.

And even had the chance to reconnect with an old college friend.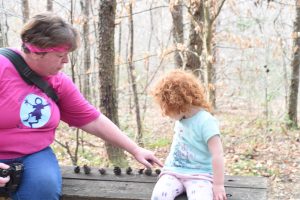 I thought of Joshua often,
picturing him at the edge of the Jordan surrounded by anxious Israelites,
as if he were frozen in time waiting for me to turn the page on history.
But deep inside I knew…..
the only story's page I can truly turn is my own.
And I want to be sure I fill the pages up before each chapter ends……..
And don't chapters end too quickly?
So this morning I read about Joshua leading the people over the Jordan.
I read about Rahab's family being saved.
And I read about people who chose to disobey God,
even in the Promised Land.
But last week,
I found hope on a hike.

and joy on my shoulders,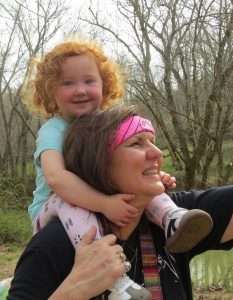 and beauty in creation.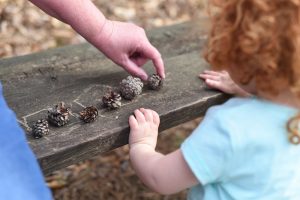 God told the Israelites to take stones from the bottom of the Jordan River and build a memorial to remember how He had saved them once again.

And last week I took a picture of these stones someone else had strategically stacked…….
and they will forever remind me of Spring Break 2019.
And how it saved me.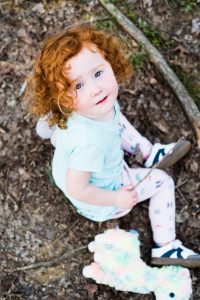 (Today's reading was from Joshua 3 -10)