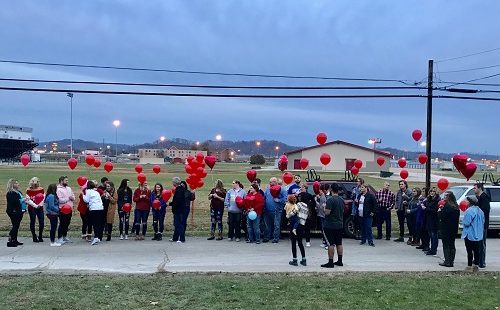 When I climbed into our attic the day after Thanksgiving,
I had no idea what was going on just outside our front door.
As I tossed down one childhood memory after another –
Pokémon cards
Stuffed animals
Random toys
I didn't realize a new memory was forming on our street.
Our attic overflows with memories of a season filled with children.
On this particular day, some of our children were home.
And reliving these memories is so much easier when the kids are here to share them.
Maybe that's why the ringing of our doorbell meant so much to me on this particular day.
____________________________________
See, tomorrow is the ten-year anniversary of saying "goodbye' to Nick.
A decade without our brown-eyed boy.
How have we survived?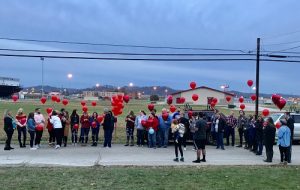 When I opened the front door last Friday,
sweaty from my time surrounded by insulation and box after box of days-gone-by,
I immediately knew the answer.
We've survived because we do not walk this road of grief alone.
The first words I heard were from my dear friend, Roxy,
"It's been ten years, and we wanted you to know we haven't forgotten."
My breath was taken away as I looked beyond her to the street.
She then placed two balloons in my hand.
A red one for Nick and a pink one for Adrienne.
I heard Lexie's voice next,
"And look what I found! These were the only ones in the box!!"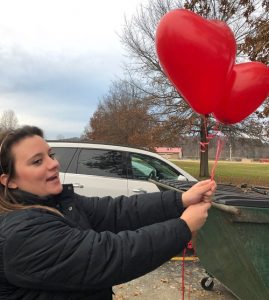 In her hands were two heart-shaped balloons.
It was difficult to speak as I walked toward this long line of friends
who had taken time to step away from their own holiday gatherings to share in the sadness that always covers ours.
I didn't even notice how wet my socks were getting as I walked through the grass.
It's funny what you overlook when your heart is filled with so much love.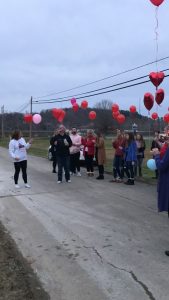 I had to hug them one by one.
I had to touch each friend who had made the decision to touch our hearts in such a special way.
Words seemed inadequate as Tim and I stood before them.
How could we say "thank you" to a group of people who had chosen to face our pain on a day they could have easily looked the other way?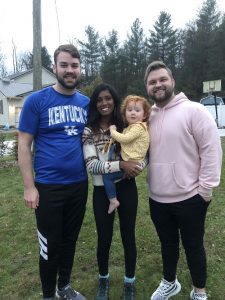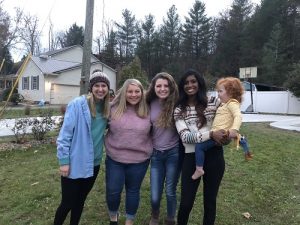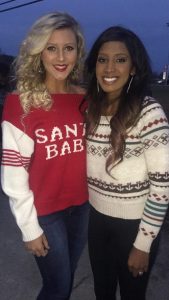 As the balloons floated into the sky, Luke caught this picture.
It was as if the balloons were forming a heart as they made their way toward Heaven.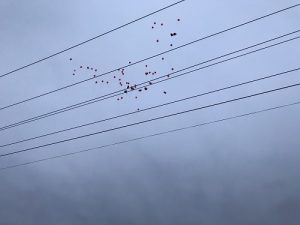 Later that day, I learned my friend Brandy was holding a blue balloon in memory of her sweet Dawson
and a Spiderman balloon had been placed in Elaine's little hands in memory of my friend Jackie's grandson Ryker.
I'm so glad these two photos were able to catch these balloons filled with their own special memories before they flew away.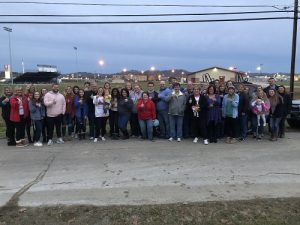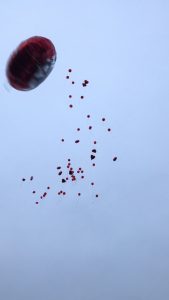 Grief is hard.
Holiday grief is even harder.
But shared grief………..
Well, it just changes everything.
Tomorrow will mark ten years of walking forward in a life I never thought I could even crawl through.
My attic is filled with memories.
And my heart is too.
I'm so thankful for family and friends who still want to share in both.
Today, if your heart is aching, please know you're never alone in your sadness.
God is always there.
And He wants to save you.
The LORD is close to the brokenhearted and saves those who are crushed in spirit.
Psalm 34:18
I'm here too if you ever need to talk.
tammynischan@gmail.com
And thank you to all of my friends who continue to be there for me.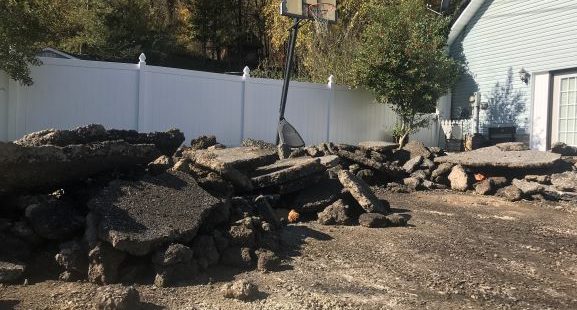 I hear the men working right outside my window as I type.
Faint voices floating softly just above the sound of
old asphalt being busted apart
then scooped into a big truck.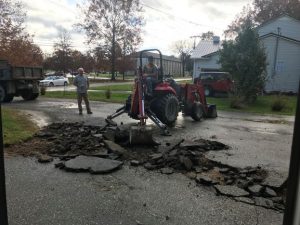 ________________________
Bits and pieces of our family story are
imprinted on the piles of rubble
right outside our door.
And in just a matter of hours,
they will all be hauled away.
Well, most of them will anyway.
Thankfully, I returned to the house while one load of overused pavement
was being delivered to wherever they take treasures that won't fit in an attic.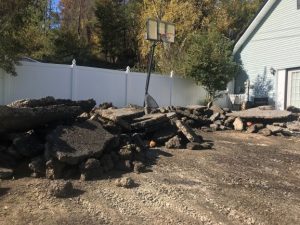 Thankfully, I had a moment alone to reflect on what was happening
and as I shared with my husband later what my heart was feeling as I stood there,
I think we both would have packed every chunk of asphalt into boxes and kept it if there had only been a way.
Because we knew what the construction workers will never know.
We knew every piece of this broken asphalt holds part of our hearts.
We brought two newborn babies into our home using this driveway.
And they eventually learned to walk right here.
All of our boys learned to ride bikes up and down this little section of earth we call our own.
They shot hoops.
Played horse.
Walked to their first cars
and headed out on their first dates………
and their second and third.
Our daughter did the same.
She took some of her very first steps in America from our mini-van straight to our front door.
This was the tiny road that paved her way to a big life.
Skateboard ramp performances,
chalk art displays,
Olivia-directed cooking shows,
and Christmas-morning surprises
all happened here too.
If only I had a way of counting all the family members and friends who've pulled in to visit over the past twenty-five years.
Some for minutes.
Others for days.
Or the number of college students who've arrived
in groups of ten or more for weekly d-group gatherings
in the past two decades.
Nick raced his siblings and his friends up and down this very driveway,
carried by an electric wheelchair.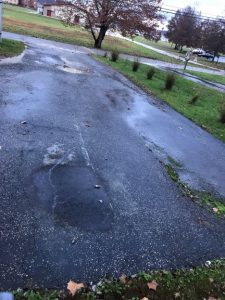 He had a way of making us laugh during the most painful chapter of our life by turning this patch of pavement into a Nascar track.
This driveway holds memories.
And without shedding one tear,
there are men just within my grasp who are trying to take them all away.
As I stood in the midst of the mess earlier trying to create a slideshow in my head of all the life we lived in this very spot,
I was overwhelmed with a sense of sadness.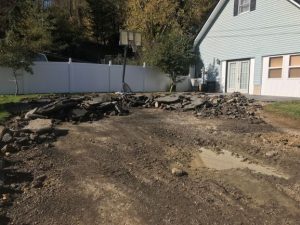 How can a foundation be ripped away so easily?
How can something so sturdy suddenly seem so weak?
God must have felt my ache.
He knew exactly when I would return home today and where I would stand.
He knew what I needed to see before I even knew I needed it.
As I turned to leave the busted slabs of my journey as a mom,
I tried to remind myself that memories should never be stored in material things.
And that's when I looked down.
Little did I know I was standing so close to the very thing I thought I was losing.
I couldn't believe my eyes.
As if the men had bent down and taken a chisel to handcraft a gift,
love was right there in the middle of the mess.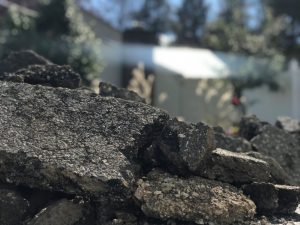 And truthfully, our life has been wonderful.
But it's also been a very big mess.
Sickness
Loss
Hurt
Disappointment
Rejection
We've had our fair share of heart-breaking moments.
So why wouldn't the very foundation we stood on as we raised our family
break up into the very thing that continues to keep us whole?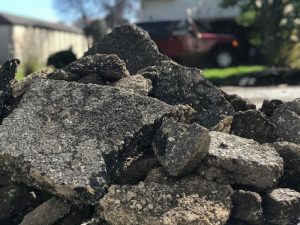 Piled in the rubble and destined for the bed of the soon-to-return dump truck,
love was there.
Patiently waiting for me to get home.
________________________
I'm sure anyone who saw me was scratching their head.
Why is that woman standing for so long in the middle of a demolished driveway?
How many pictures does she need of that mess?
And why is she bending down and taking a piece of it into her home?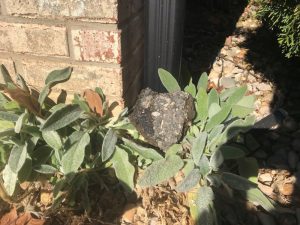 In these kind-of sacred moments,
it's easy to forget people may be watching.
When your driveway becomes the Holy of Holies,
everything worldly quickly fades away.
And for me,
Heaven showed up in our driveway
and kissed the very part of me that was hurting.
If you visit our home and wonder why there's a piece of broken asphalt on our porch,
you'll hopefully understand.
When Heaven visits and leaves a gift,
you can never throw it away.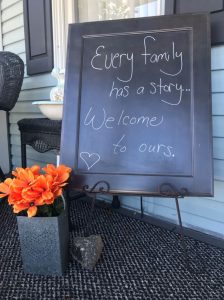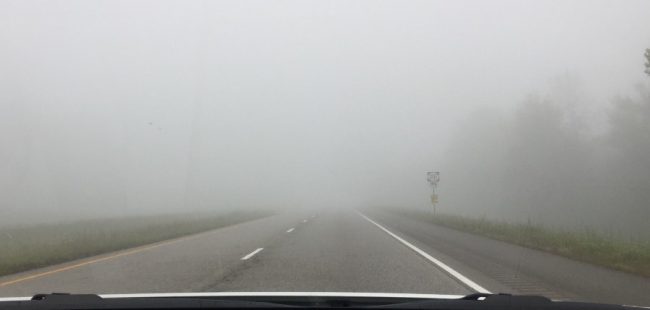 I read this phrase in a book recently –
The Place of Great Unknowing
Have you been here?
Or been forced to visit by things far from your control?
There's very little in this place of great unknowing that feels familiar.
Like the edge of the ocean, the sands of certainty slip away with each new wave.
High tide or low,
the washing away of the earth below your feet is exactly the same.
Water in.
Sand out.
—————————————————–
I sit with people every day who stand in this place.
But even as I listen, I'm fully aware that I stand here too.
This place of great unknowing.
Unanswered questions.
Uncertain futures.
Unresolved conflicts.
Undeniable pain.
Unachieved goals.
 "Un" after "un" fills our stories.
Shifting sand slips away beneath us –
and our balance feels anything but steady.
At some point along the way, though,
we realize we all visit this place much more often than we'd like.
What do we do with this reality?
How do we keep from falling?
Message after message arrives in my inbox………..
sand is slipping all around me.
Tomorrow is scarier than today.
And today seems pretty frightening.
I think of Psalm 61:2,
"From the ends of the earth I call to you,
I call as my heart grows faint;
lead me to the rock that is higher than I."'
Maybe that's it.
Maybe it's not about getting away from this place.
Maybe it's about knowing where to stand when we're here.
Because the truth is-
we all live in this place of great unknowing.
The fanciest calendar will never control what the pages actually hold.
I remember calendars filled with things that never happened.
Written in ink, I had scheduled life.
But in the place of great unknowing we don't really hold the pen.
So it's knowing where to stand and knowing Who really writes our story.
Like any master of his art, our Author loves suspense.
So turning the page on life holds mystery.
And this mystery requires trust.
That's where I'm at today.
I feel a chapter ending……
but I know the One who is already writing the next one.
And He knows me.
He knows you too.
He knows what we don't know in this great place of unknowing.
And honestly, what else do we need to know???
He holds the pen, so I can let go.
Release my grip.
Take my stand on the rock.
Let the waves crash in.
The sand still slips away, but somehow I don't.
Somehow I stand.
Not alone and never in my own strength.
He is my Rock and He holds my pen.
He is Your Rock and He holds your pen too.
So today I will give thanks in this place of great unknowing.
Because I know the One who holds this unknown place in the palm of His all-knowing hand.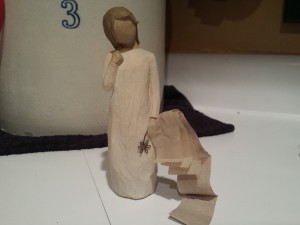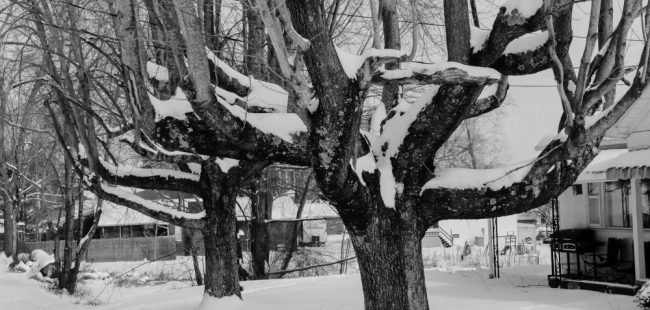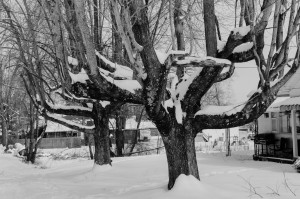 It's been so long since I've been here.
I'm not sure if I've stayed away for fear of what my fingers might type,
or for fear of what they may try to avoid..…..
The truth is……
Words matter to me.
And once I start writing, I release things that are often easier to hold close to my heart.
So sometimes it's easier for me to keep moving.
Stay busy.
Push forward.
Because when I stop,
I'm forced to think of all the things that are changing around me,
and it's sometimes too much to bear.
I talked with a friend not long ago who is adjusting to her youngest son now being in college.
"But I liked the chapter we were in," she said with a smile but tears in her eyes.
Another friend sent a text the other day asking for prayer.
Her daughter is getting married, and while she's excited,
she's fully aware that many things will never be the same.
And maybe that's what 2018 has been for me.
A year when so much good has happened……
and yet so much has changed.
Sometimes a chapter ends.
A seasons draws to a close.
Where things were hard.
The brutal winds of winter stop beating down and new life begins to appear in the form of green grass and blooming flowers.
We long for these changes.
They refresh and restore.
But sometimes winter looms.
The leaves begin falling from the branches and the breeze shifts from warm to cool.
We see it coming,
There's nothing we can do to stop it.
So we pull out our coats.
We find our gloves.
We brace for a new season…….a new chapter.
Because life is a story and staying in one chapter too long just isn't part of the big plan.
No.
Pages are meant to be turned.
That's the way it's supposed to be.
And when you're a parent this means you won't always get to choose when and how one chapter will close and another will begin.
That's right.
If my life is a story, my kids' lives are stories too –
and their pages aren't numbered just like mine.
So, what do I do when I see a new chapter starting in their book but I want my chapter to stay the same?
How do I watch them move forward when my heart is trying desperately to hang on to what once was?
It's been a year of learning for me.
A year of hanging on and letting go.
A year of embracing new memories while clinging to old ones.
I'm still learning how to navigate the empty nest.
The sticks are poking this way and that.
A few eggshells remain…..and I sometimes find myself stepping right on them.
My little birds fly home from time to time,
and I cherish every second.
But for the most part,
my nest feels empty.
And I'm still trying to figure this whole thing out.
Jesus said, "I came to give life…..abundant life."
And I believe those words are still meant for me and you.
So this chapter,
this very different chapter,
matters.
And it's good.
I'm realizing more and more that just because the story looks different,
we're all still in the very same book.
So the phone rings or a car pulls in for the weekend,
and suddenly my chapter and theirs has the very same story line.
And life is still very good.
The pages turn.
The chapters change.
But love keeps out stories connected.
And today, I'm thankful for love.
Because a nest filled with love is never really empty.
And one thing I know for sure,
Love is still very much here.
And for that I'm so thankful this morning.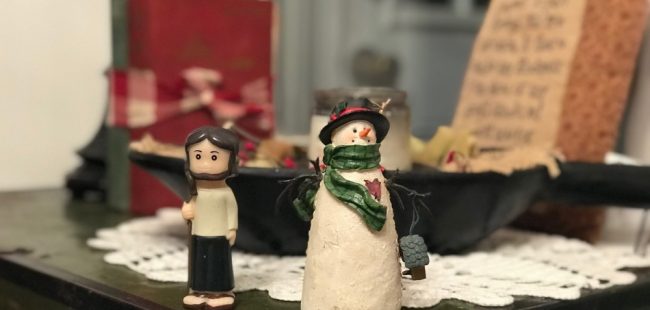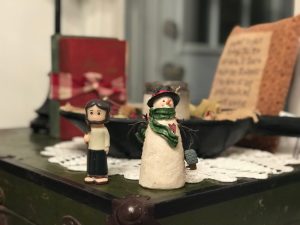 They weren't hiding…….
but they weren't supposed to be on display either.
Hints of Christmas……
Reminders of winter.
They somehow missed the packing up of seasons long past.
And my friends discovered them this weekend.
How had I missed them?
————————————-
Maybe I hadn't really.
Maybe I like seeing Joseph by my television and a snowman hanging under my mantle.
Maybe I've passed them many times and smiled.
Because the truth is……………..
I need Christmas and part of my heart is forever in Winter.
———————————————–
I may pack them away eventually,
but to be honest,
I'll probably put them right back where they were………..
and I may leave the Easter eggs in my dining room.
Because I need all seasons.
All year long.
Blogging has been such a struggle for me for the past year.
I wish I knew why.
I wish I knew why my words have seasons too.
Seasons of birth, death, and resurrection.
But since I don't,
I'll embrace whichever season God sends my way.
Like snow in April,
I'll write when I feel stirred and I'll be quiet when I don't.
Today, I felt a nudge to photograph my out-of-season figurines.
Joseph and a snowman.
What in the world do they have to do with May?
In one way, nothing.
Yet in another way,
they have everything to do with every single day of my life.
A common man called to raise the Son of God.
Joseph did exactly what God asked him to do.
No questions.
No complaints.
No need for praise.
And my snowman………….
smiling in the cold of winter,
knows he'll melt the minute the sun warms up.
He doesn't fear his next chapter……..
which may be watering a flower or trickling into the roots of a tree.
And my Easter eggs.
Reminders of a spring morning when death was conquered once and for all.
How can I tuck them all away for a year?
I can't make it without the Hope they hold.
I want to be Joseph.
Quietly doing the next thing God calls me to.
And I want to be my snowman.
Smiling, regardless of what comes next in life.
And goodness knows, what comes next has no guarantee for joy.
____________________________
It's Monday.
We're a week into May.
And my house still has hints of seasons long gone…………
It probably always will.
And for me, that's okay.
____________________________
Happy Monday!
Happy Easter!
Merry Christmas!
And Happy Whatever Season You Need Today!
God is right there!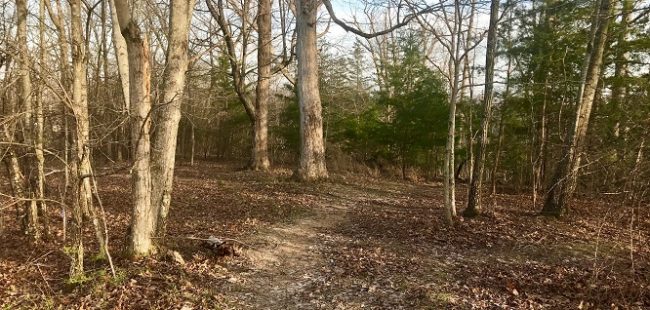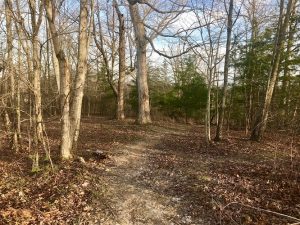 Paths –
they're always leading me.
And their dusty trails, covered in leaves, may try but just can't hide the truth,
someone's been this way before.
So I walk, unsure of where I'm headed,
but convinced I'm going in the right direction.
On a good day,
I have a plan.
Point A to Point B.
Purpose lines up with passion and suddenly every step is significant.
As Goldilocks once said after journeying through the woods,
these days feel "just right."
Other days, I wake up wondering how I've even made my way to this tree-lined trail.
 Point A feels far away and Point B seems completely unreachable,
so I find myself wandering aimlessly.
These paths try to trick me.
My direction changes more often than my mind
as leaves whip in the wind and dust blows high in the sky.
What once seemed like a clear trek through the woods becomes a vague and uncertain stumbling over roots and twigs.
_______________________________
Personally, I'll take a "just right" day any time.
But then again, wouldn't you?
Don't we all long for an easy road?
A journey made smooth for our oh-so-tired feet.
____________________
I still have so much to learn, but I've learned a little in my 52 years of hiking through life.
I've learned God never promised an easy journey.
And He definitely never promised lots of company along the way.
 He actually called His road narrow and straight.
And warned of a way to end up exactly where we never want to be.
___________________________________
Don't give in to worry or anger;
it only leads to trouble.
Psalm 37:8
How often do I do this?
I give in to worry.
I bow down to anger.
I find it so easy to fret.
And holding a grudge……well that's just as easy as holding someone's hand.
I've learned I don't have to be an experienced traveler to carry things like worry and anger around in my backpack.
And I've also learned they take you nowhere fast.
Nowhere, that is, except to heartache and pain.
A destination I never want to reach.
So, I look a little closer up the road ahead of me.
The path seems to be talking.
Calling me to focus.
As I look,
I see her.
Just around the bend.
Waiting patiently to be found.
Wisdom is there.
She's whispering (as all wise voices do),
"This path is rough……….but it's the right one."
Wisdom knows because she saw it too –
This pain-filled path went right past Calvary.
Blessed are those who find wisdom,




    

those who gain understanding,


 for she is more profitable than silver


    

and yields better returns than gold.


 She is more precious than rubies;


    

nothing you desire can compare with her.




Long life is in her right hand;




    

in her left hand are riches and honor
Her ways are pleasant ways,




    

and all her paths are peace.


Proverbs 3:13-17
_________________________
Wisdom, keep leading me.
I'm listening even when it's hard to hear.
All your paths are peace.
That's what I want.
I don't want easy.
I want you.
So worry and anger,
you're not invited on this journey.
I'd rather travel alone than have your company.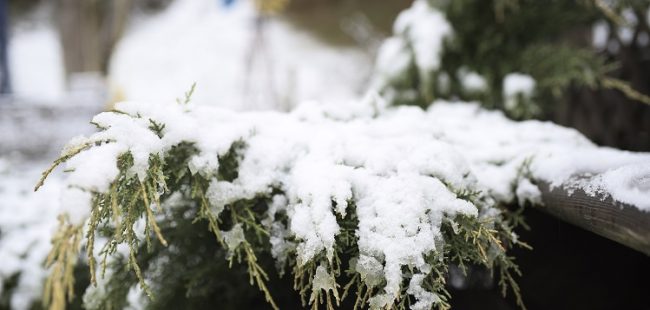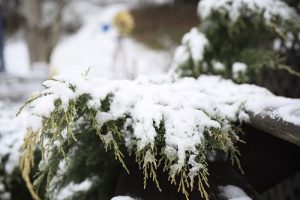 I won't deny it.
There's beauty in every winter snow……
even when it falls in spring.
The calendar can't control its arrival any more than we can.
And with world-hushing power,
it has a way of uniting all creation under its blanket.
Snowflakes slowly pile high, creating magical scenes,
but at the very same time,
they add extra weight to every tree and every bush forced to catch them as they float from the sky.
Bearing this unexpected burden seems to be second nature to our backyard this year
as winter drags on and on.
And this winter has been so very long.
Do the branches ever get weary?
Does the grass ever feel tired?
Do the bushes ever feel bitter?
even angry?
Surely they do……………
at least a little.
When I stand close to any part of God's creation that resembles the way I can so easily feel,
I want to believe it somehow "gets me."
I want to think it somehow senses my presence and feels just a little better too……
and a little less alone.
Because aren't shared burdens a little easier to bear?
______________________
If I'm honest,
I'm a snow-covered bush many days.
Grief is my blanket.
Pressing down on every part of me,
reminding me of what I've lost,
it has the power to overwhelm my soul.
__________________________________
"I don't know how you do it,"
I whisper to the bush and then I wait.
I hope it has a good answer,
because I've heard these words so many times and still struggle to find a good reply.
 I want to believe the bush, who's endured so many snows through the years,
has figured it out.
But I think it understands the very thing I've slowly learned.
These words make no sense.
A winter storm, like the loss of my two children, was never listed as "optional" on the bush's application for life.
There was no Plan B for the evergreen as the snow fell
and there was no Plan B for me when my children were snatched from this world.
The bush holds the snow as I hold grief,
not because it's able to but because it has no choice.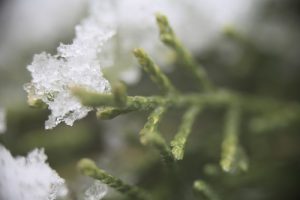 Grief is my snow.
It's heavier at some times than others,
and I don't always see it coming.
When it catches me off guard,
I do my very best to keep my branches from snapping under its weight.
And sometimes that's all I can accomplish in a day.
_____________________________
It snowed today.
Heavy, wet flakes.
Piling up quite unexpectedly.
My heart felt the layers as they began to accumulate.
Each snowflake a faint memory,
a photograph etched in my heart,
a smile,
a voice,
a hug,
gone forever.
God is good………..all the time.
So the sermon went………….and so the saying goes.
But sometimes, when the snow piles high,
those words hurt.
And today,
I felt their punch.
And I wasn't wearing gloves to protect myself from their blow.
________________________________
When there's a 100% chance of snow,
I think the bushes must somehow know……
and brace for it.
I've got to learn to brace myself too,
because grief is part of my story,
100% of the time.
____________________________
And maybe that's the bush's reply to the comment,
"I don't know how you do it."
Maybe it's simply,
"I don't do it.  Hope does."
And like the bush,
the very thing that braces me for unexpected waves of grief is with me all the time…………..
I just can't see it.
Hope, much like spring, is the invisible force,
holding me up.
Keeping me strong.
Bearing the weight of all the things that feel way too heavy.
Quietly reminding me that winter has no power.
________________________
Hope.
It holds up my branches
no matter how heavy the snow.
And for that I'm forever thankful.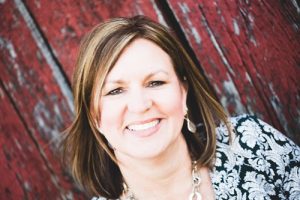 If, like me, you live daily under the weight of grief,
I'm praying Hope is your brace too.
May the God of hope fill you with all joy and peace as you trust in him,
so that you may overflow with hope by the power of the Holy Spirit.
Romans 15:13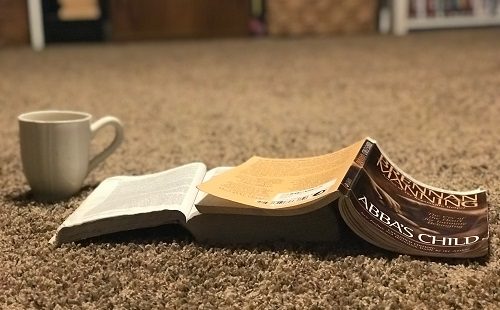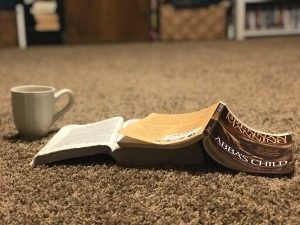 Diapers.
Long nights with little sleep.
Never-ending laundry.
It's hard to even remember all the things that used to be part of my motherhood story.
_____________________
Like the voices of my children floating through the house,
the memories of things that once completely wore me out are slowly fading away.
______________
I'm not sure if these memories seem foggy because they feel so distant,
so untouchable,
or if they've just been buried under all the new things motherhood has brought my way.
______________
I try to get up early.
Spend time with God before I walk out the door.
Read my Bible.
Plow through the Old Testament stories of God trying desperately to lead His people to a better land.
Drink hot tea.
Pray.
Breathe.
And all the while,
my mind wanders……
just like the Israelites in the desert.
____________________________
Are my kids okay?
Are they happy?
Do they know how much I love them?
Are they searching too?
Do they want to know Him more than they did yesterday?
Did I do enough to make that pursuit attractive?
___________________________
For me, the hardest part of motherhood is definitely this newest chapter.
Letting go.
Completely.
Trusting God to fill in all the gaps,
cover all the wounds,
be the feathers I used to be.
________________
And as I think those words,
it happens.
 God speaks.
He's had enough.
He pries my hands away from all I'm clinging to and very gently says,
"I've always been their feathers."
_____________________
I look up.
Toward the wall in front of me.
Trophies
photographs,
childhood artwork drawn by little hands.
Chapters of life I thought I controlled.
Who did I think I was?
I stumbled then just as I stumble now.
I may have been carrying my kids,
but God was carrying me.
And does that mean He was carrying them too?
_______________________________
Why do I fret?
Why do I allow so much of my mind to become consumed with their journeys,
their happiness,
their relationships with God………………….
when I often struggle with my very own??
_______________________________________
Motherhood never ends –
But neither does God's pursuit of me
 or my children……………..
After all, they were His long before He loaned them to me.
 And He uses everything to keep them close or draw them back,
the hard times and the easy,
whatever it takes to pull them closer to Him.
So today,
as I head toward a day filled with my own kind of work,
I've got to allow God to do His.
Maybe confessing my struggle to the world will somehow completely release my heart and mind from all that's been weighing them down.
Help me, Lord.
I am one of yours.
Abba's Child………….
and my children are too.
You love them each more than I ever could.
What more do I really need to know today?
You're always working for good.
Always.
Draw my children near to You.
Cover them with your feathers.
As you always have.
And let me fly………………….freely trusting You to meet their every need.
I love you so much, Lord.
Thank you for pulling me back to you,
time and time again.
 I think, 
for the first time in a long time,
I feel a little better.
__________________________
He will cover you with his feathers,
and under his wings you will find refuge;
his faithfulness will be your shield and rampart.
Psalm 91:4