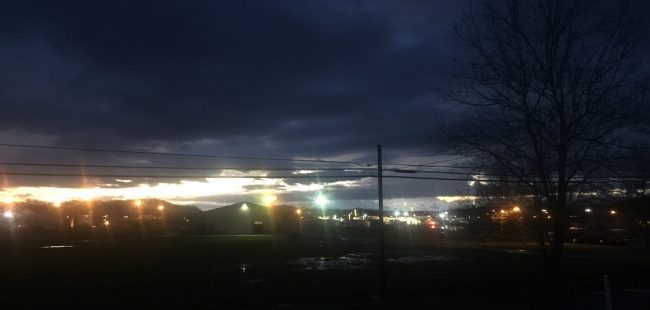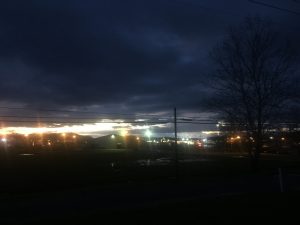 I remember sitting on the beach and watching my last sunrise with Nick.
Much like this morning in Kentucky, the dark clouds attempted to hide what I knew was tucked right behind them.
I knew they could try to mask the beauty of that morning,
but they really had no power.
The sun was still rising.
We just couldn't see it.
And, honestly, I was struggling to feel it.
I held back tears that summer morning of 2008 as I feared the sky was somehow
preparing my heart for what the doctors had already tried to do.
Nick and I sat in silence and now I often wish I would have had the courage to say what was on my heart.
I wish I could tell Nick I knew the sun was really rising.
I wish I could tell him there were no clouds dark enough to take away the light of eternity.
I wish I could tell him the power of the resurrection was so unbelievably real that there was no need for either of us to fear tomorrow.
But I didn't.
I just sat beside him and snapped pictures as we quietly watched a few random tourists stroll the mostly dark and somewhat ominous beach.
Life can be so dark.
Life can feel so ominous.
_____________________________
Eventually, the rays of light fought boldly with the atmosphere, and without warning,
they began to burst through from every side just like they did today.
Relief flooded my soul as light began to win that morning,
because I needed to know before we walked to our car that
NO MATTER WHAT THE NEXT FEW MONTHS HELD
the Light would eventually WIN.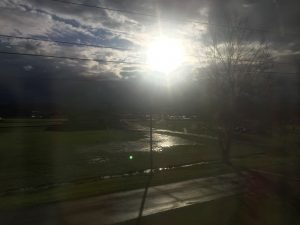 Darkness overwhelmed our family four months later.
In spite of all our prayers for earthly healing,
Nick went Home.
Tim reminds me often that we don't know what Nick was praying in those last days………..
and honestly, knowing Nick's love for God,
I think I fully know.
He didn't fear the darkness.
He knew more deeply than most adults will ever know just how magnificent the light is just on the other side.
_________________________
Two years passed by in my grief, and I found myself at a writer's conference in North Carolina sitting beside a woman who had recently and unexpectedly lost her husband.
We sat face to face as she began to cry, telling me all about him.
She told me how early morning was the most difficult part of the day for her,
because she and her husband had always eaten breakfast together before they left for work.
As our conversation ended, I asked if I could pray with her,
and I realized we had talked for nearly an hour without knowing each other's names.
Shared grief is like that.
Names are so much less significant than heartache when it comes to bonding.
She looked up at me with tears in her eyes and said, "Dawn."
I could feel every part of me catching my breath.
Here I was, facing someone whose very name was the time of a day she found most difficult to face.
I was literally "facing Dawn" with tears running down her cheeks.
We prayed, and I was overwhelmed with how God moved in that moment,
speaking words from me that I knew were really from Him to her.
Her name was no accident.
Her tragic loss was not unnoticed.
The dark clouds were only blocking the sunrise for a season.
She would see the sun again.
___________________________
Dawn would one day be able to face each new dawn
with strength and hope and joy and peace.
————————————
I blogged my way through my own dark-cloud season of life and reached a day where I knew it was time to share my journey in a way that could help others journal their way through their own dark days.
As we prepared the book for publishing,
I knew the photo on the cover had to be of my last sunrise with Nick,
and I knew the title had to be
Facing Dawn.
I don't know what you're facing this morning,
but I do know this.
Light has already won the battle.
The Son is there.
Even if you can't see Him.
 He conquered death,
ripping every dark cloud away…….
FOREVER.
Because of this, we can boldly face each new dawn,
no matter how dark,
with Hope and Joy and Peace………….
until we see Him face to face.
The light shines in the darkness,
and the darkness has not overcome it.
John 1:5
Facing Dawn:  A Morning Devotional for the Brokenhearted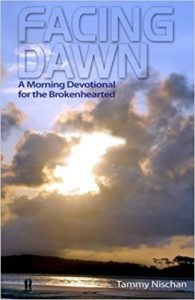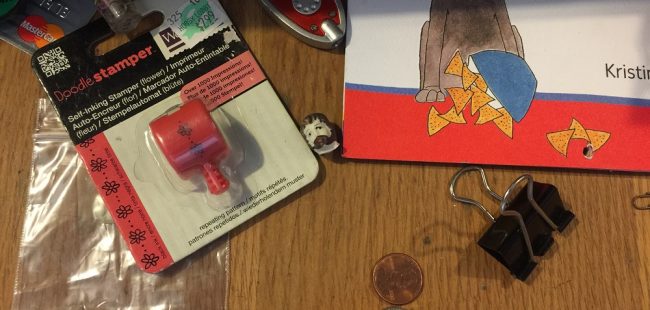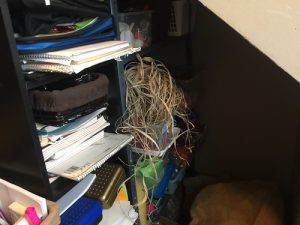 I somehow managed to avoid it for months.
Endless craft supplies,
all kinds of notebooks,
and
enough glue to hold together every science fair project in the county.
I'm not sure if it was the hard work I was avoiding or the precious memories I would surely face along the way.
Messes are like that, aren't they?
We find ourselves in the middle of them time and time again…………
yet it's so much easier to look the other way,
stay busy,
or
pretend they'll somehow disappear on their own.
The day finally arrives, though, when we realize there's only way to deal with a mess.
We have to face it.
Dig in.
Sort.
Purge.
Messes take hard work and lots of time to fix.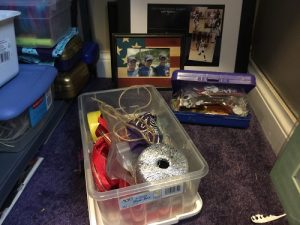 So container by container,
I faced mine.
Remnants of school projects.
Half-used drawing pads.
Jewels and ribbons from the days of making homecoming and prom bouquets.
Supplies for making a princess tiara, along with satin gloves and a frog that would hopefully one day become a prince.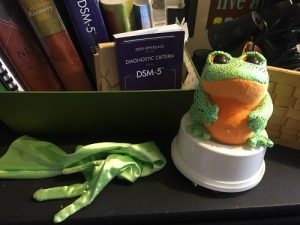 Visions of Olivia dressed in a Princess Tiana costume danced through my mind.
Sometimes messes make you stop and realize just how precious the past truly was.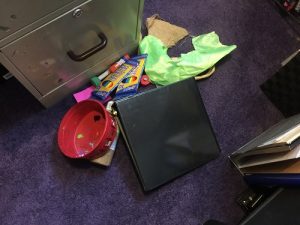 Paint brushes, fabric scraps, and old notebooks piled high,
mixed with colored pencils and assorted candles….
Messes never make sense until you sort them out.

A homemade treasure that served a special purpose eight years ago-
when Olivia needed something at school
to keep Nick's memory close by-
will now serve a new and special purpose,
keeping both Olivia and Nick close to me while I write.
Messes, when examined up close,
 hold their own kind of beauty and have their own kind of purpose.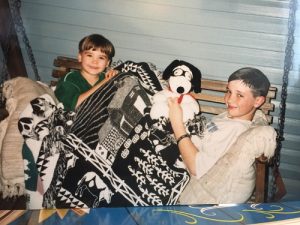 Photographs, found tucked behind shelves, took my breath away.
I remember how excited the boys were to have this swing on the back porch.
They swung together all evening……….what I'd give to hear their conversation today.
Messes make us realize we need to listen closely…….
voices, like memories, can so quickly fade away.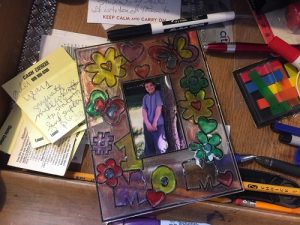 A Mother's Day gift from Nick.
"#1 Mom"
I can see him grinning as he handed this to me.
Messes remind us that even when life was hard we were doing the best we could……
and they encourage us to do our very best today.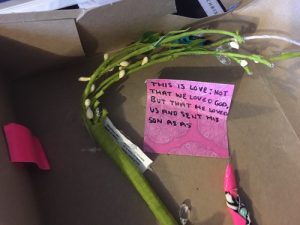 Without warning today,
my mess began to speak not just to my mom heart,
but also to my soul.
"This is love……..
not that we loved God…………..
but that He loved us and sent His Son."
I remembered this box of decorative duct tape, a gift from Mamaw to Olivia.
She used it along with a pack of Post-it notes to fill her car with Bible verses when she was 16.
Messes remind us of who we need to hold onto……………
and also of who is holding onto us.
Jesus truly is the duct tape, holding our broken lives together (Col. 1:17).
———————————————————-
I was getting pretty tired of my own mess this afternoon,
so I almost didn't tackle my desk.
Sometimes when we've faced a mess for a long time,
we just need a break.
And I had definitely had enough.
The thought of organizing paper clips and rubber bands was more than I thought I could bear,
but I pulled my desk drawer open anyway
and immediately knew…….
God was clearly not finished with the mess inside of me.
Messes can't be fixed on our own timetable………..
when God says,
"Face them."
He means, "Face them all."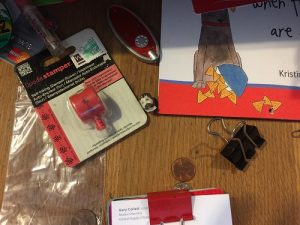 You can imagine the look on my face when I moved an old calendar and unopened stamp pad set
and discovered the head of Jesus and a penny hiding underneath.
That's right.
Jesus was right there…….
well, part of Him anyway……..
looking right up at me from the middle of my mess.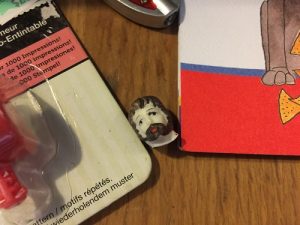 Not far from Him was an old rusty stake that I've kept in my drawer for years to remind me of just what He went through for me………….
and for you.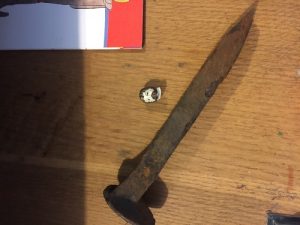 He entered our messes over 2,000 years ago,
and He still wants to enter them today.
___________
My blogging has been very sporadic this year.
My words have felt emptier……………and the gap between them has felt like a canyon in my soul.
So I started my cleaning project this morning by telling a friend I was going to take pictures along the way,
hoping God would somehow show up in my mess.
I miss writing.
I need writing.
For me, writing is like breathing……….
and lately my oxygen level has been low.
Messes surround me every day,
and I know how badly God's presence is needed in each of them.
I needed God to show up,
because I needed to know He's going to show up for so many people I love who are hurting, confused, discouraged, broken, and sad.
Just as I began to type this post and share these images,
a Facebook notification popped up in the bottom right corner of my computer.
I couldn't see the picture, but I read the words,
"Found a heart shaped leaf."
 I had to go look!!
A beautiful high school student had sent these two photos………………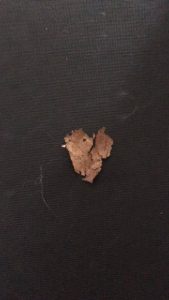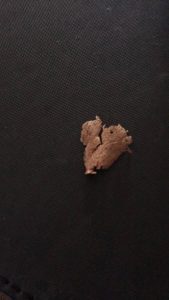 And the timing couldn't have been more perfect!
She not only sent a leaf in the shape of a heart…………..
she sent love in the shape of a broken heart.
_______________
If your heart is broken or your life is a mess,
please know this.
God is right there.
He was broken for you………………so that you could be whole.
Stop running.
Stop pretending.
Face the mess.
Dig in.
Do the work.
See the beauty………….even when it hurts.
Ask God to show up.
And when you feel too tired and you just want to quit………………..
open one more drawer.
I'm so glad I did!
________________________
God loves you with a never-ending love,
and He promises to make all things beautiful………
in His time.
And we know that in all things
God works for the good of those who love him,
who have been called according to his purpose.
Romans 8:28
He has made everything beautiful in its time.
He has also set eternity in the human heart;
yet no one can fathom what God has done from beginning to end.
Eccl. 3:11
Thank you for sharing this often-messy life with me.
I love you all so much.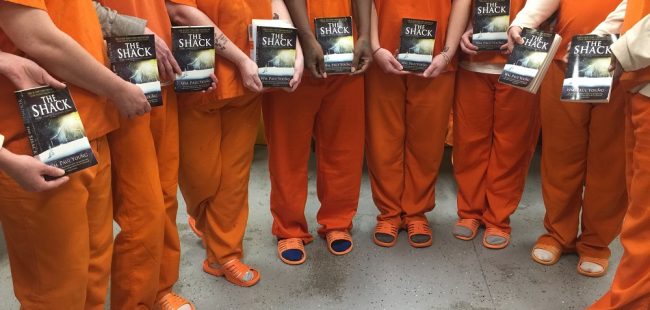 I can remember the moment like it was yesterday.
Sitting in my bathtub, of all places, and hearing someone calling from my front door,
I recognized Cheri's voice immediately; and from my bathroom called back,
"Come on in."
When your son has cancer and you've been told there's nothing else the doctors can do,
you stop caring about the condition you're in when someone stops by to see you.
Cheri walked right into my house and then right into my bathroom in search of me,
and there I sat in bubbles…………..
completely exposed emotionally and physically……………
and equally unconcerned about either one.
As she stood there in front of me,
I looked up in tears to see her holding a book.
"You have to read this,"
she passionately said as she placed it on the side of my tub.
I knew from the look in her eyes that this was more than a token,
"I hope this helps."
She didn't stay long (How long can you look at a friend who has nothing to hide?)
I picked up the book as I heard my front door shut.
If I'm honest, fiction was the furthest thing from what I thought I needed on that August day.
My son in a wheelchair, his days with us quickly passing.
My heart breaking in two.
How could I plow through something made up by an author when so much of my real life was falling apart?
I'm not sure how I found the strength to begin reading,
but I did.
Quickly, I found myself carried away into the life of a man who, much like me,
was broken,
angry,
sad,
scared,
and doubting everything about his faith.
Tears ran down my face as I encountered a totally different version of Jesus, God, and the Holy Spirit than I had ever encountered before;
and while I knew all along that this was just one author's way of moving a character through his grief and pain,
he was also moving me through mine.
The Bible was my anchor through Nick's entire journey and continues to be today,
but on that summer day in 2008,
The Shack was a life preserver.
I wept through so many of the chapters and found myself hiking through the woods and climbing over branches right along with Mack.
I'm not sure what happened as I turned the pages,
but I do know this.
My anger and fear somehow washed away enough for me to survive the next four horrific months.
Nick went Home on November 29th of that year,
and like Mack,
I have had to journey again and again to a place where I can see Nick running into the arms of Jesus……….
not my own.
Eight and a half years have passed since we said goodbye to our precious brown-eyed boy.
So much has happened since then.
And yet so much is still very much the same.
My heart still aches.
Tears still come.
Grief ambushes me at auctions, grocery stores, and all kinds of places I never dreamed possible.
I never want to stop missing my sweet Nick.
I never want to stop seeing his smile when I close my eyes.
I also never want to get so far from my own loss that I can't feel pain when others are hurting.
Maybe that's why God has led me to our county jail.
There's something about the women I talk to there every week that reminds me…………………..
life is incredibly hard but God is in the midst of every single struggle.
I've shared about The Shack with the girls several times over the past few years,
but when they began to see the trailer for the movie from their cell,
it became even more real to them.
Ruthie, one of my friends from church who also ministers to these hurting ladies,
asked our church to order ten copies for each pod of women and we took them to the girls two weeks ago.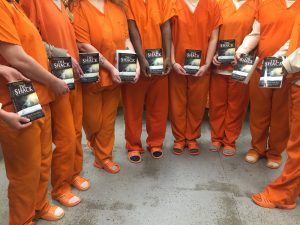 I've been back several times since the night we took this photograph,
and it's been amazing to hear the women talk about how the book has spoken to them so personally.
There are plenty of things about The Shack that are controversial as far as doctrine goes,
but there's enough in the book about wrestling with life's deepest questions that makes it worth the read.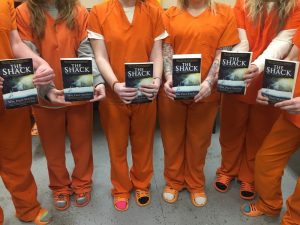 If you're struggling with grief or heartache,
go to the Bible first……………..
always.
But consider reading The Shack sometime too.
I have no idea what I'll think of the movie next week,
but I'm taking Kleenex………………..
I know that for sure.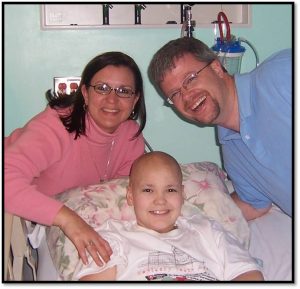 The LORD is close to the brokenhearted
and saves those who are crushed in spirit.
Psalm 34:18
Thank you, RW, for allowing us to take the love of God to hurting women in Carter County every week.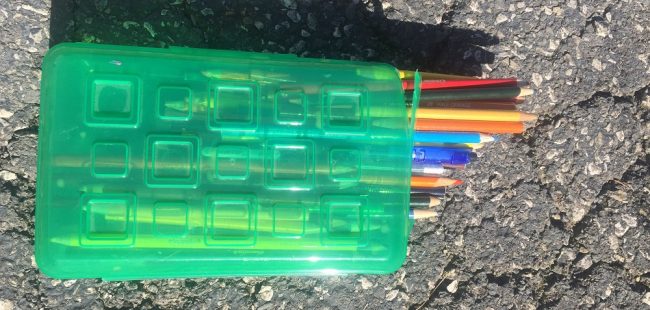 I knew I had overestimated what I could carry in one trip.
Two large notebooks
A Bible
A tub of colored pencils
And my purse………..
The trip from my car to the house didn't seem that far –
until I closed the car door (with my foot) and turned to walk inside.
I could feel the wobbly stack beginning to slip
and before I could see what was happening,
I heard the unmistakable sound of something breaking.
Colored pencils bounced randomly across our weathered pavement and the tub that had once locked securely now lay shattered,
exposing its contents in a way that said,
"I've served my time………..I'm done."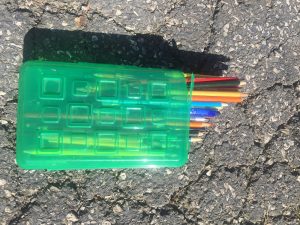 Something about this broken tub reminded me of the woman that had just held these pencils.
Feeling purposeless,
broken,
so done with the time she's now serving,
an inmate I saw today had drawn a picture of herself crying.
"Help me, God!"
she penned above her tear-stained drawing.
As we sat and looked at what she was feeling,
I found myself wordless.
————————————–
We don't get to choose our beginning in this world.
And hers had been anything but easy.
Layers of a hard life,
now covered by the shadow of her looming court date,
were more than she could bear.
And like me trying to make it to my door,
her hands were just too full.
—————————————-
What do you do when you realize you just can't carry it all anymore?
_______________________
Jesus realized His own hands were too full
and took the heavy cup He was holding to His Father,
"Father, if you are willing,
take this cup from me;
yet not my will,
but yours be done."
Luke 22:42
When the Son of God realized He needed help with His heavy load,
He wasn't afraid to ask.
Cast your burden on the Lord, and he will sustain you;
he will never permit the righteous to be moved.
Psalm 55:22
Even the Psalmist knew where to go with hands that were overflowing.
Peter, writing to Christian exiles spread across the Roman empire who surely felt their grasp on life was slipping,
penned the well-known words,
Cast all your anxieties on him,
because he cares for you.
I Peter 5:7
He knew what we all eventually learn……
We just can't do this thing called life all by ourselves.
Stop trying to figure things out.
Stop trying to make sense of this or that.
The past can't be changed
Tomorrow can't be predicted.
And today is often too much to hold on our own.
The best thing to do when the load we're carrying is too heavy is simply lay it down.
Lay it all down.
The notebooks,
the Bible,
the tub of colored pencils,
whatever it is that's about to slip from our hands and shatter anyway…………….
lay it all down.
Leave it at the foot of the cross, because He's there.
And He's got this.
He was (and still is) with us in the joy and pain we feel when we look back,
and He's ahead of us in the good and bad that awaits.
So today, I'm laying it all down,
emptying my hands,
and reaching out for His.
If your hands are too full,
I hope you'll try it too.
For I am the LORD your God who takes hold of your right hand and says to you,
Do not fear; I will help you.
Is. 41:13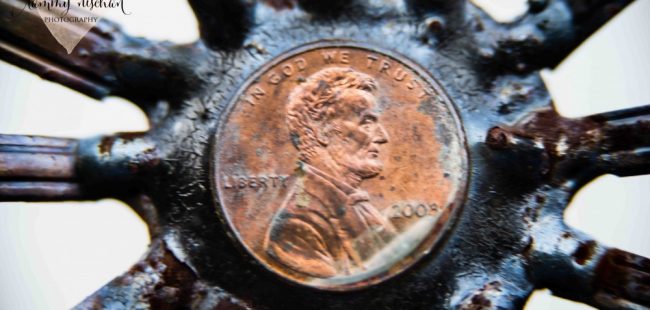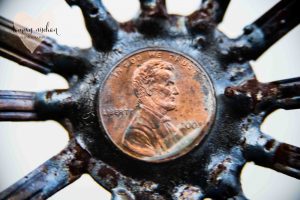 In a world where everything seems bigger and louder than ever before,
I love the thought of a tiny copper coin still having a voice.
———————————————
A purchase today may cost several hundred dollars,
but there's a good chance the total will still end in some sort of cents……..
"That'll be 265 dollars and 23 cents."
I don't know why, but this is powerful to me.
It's as if my heart and mind know that the very minute I say pennies are obsolete,
I say a whole lot more…………
Because pennies have power.
That's right.
One little coin has the ability to stop me in my tracks.
Every single time.
I may be in a parking lot or in a grocery store thinking about a million different things,
but when I spot one,
time seems to stop.
I see Heaven in a penny.
I see Nick.
I see God placing something in my path that gives me permission to slow down.
______________________
Just a few minutes ago, as I was writing this very post,
my phone dinged and I saw the words,
"Look what I just found,"
arriving in a text message.
Attached to the message was this picture……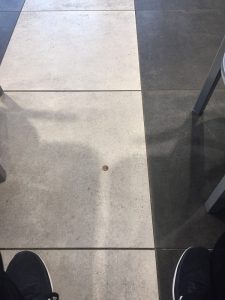 Jon, one of Nick's best childhood buddies, was
walking on the campus of the University of Kentucky when he
spotted one little coin, and it caused him to stop,
take a picture,
think of Nick……and think of me.
Jon made my day today……..
with a short text and a picture of one little coin.
As I came back to finish this post,
I realized Jon gets it too.
Pennies still matter.
And I'm so glad!
————————————————————–
Pennies catch us by surprise.
They send hellos from Heaven.
They remind us that joy will never be found in wealth.
Joy is found in slowing down enough to notice all the little things along the way.
___________________________________
Pennies can do even more than that………
They can also remind us of our past.
Designed by Benjamin Franklin in 1787, pennies were the very first form of currency authorized by the United States.
Almost 200 years later, an image of Lincoln was added to the coin along with the words, "In God We Trust,"
making it the first piece of money to ever bear these powerful words.
____________________________
I'm so glad pennies still matter,
because in this big, loud, busy world………
I need them.
—————————-
Thus says the LORD:
"Stand by the roads, and look,
and ask for the ancient paths,
where the good way is;
and walk in it, 
and find rest for your souls. 
Jeremiah 6:16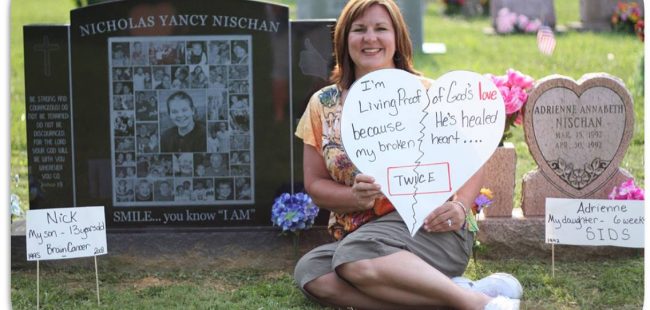 I've held a few signs in my life.
The one I treasure most said,
"Last day of chemo!"
and I remember grasping it so proudly alongside my husband and son who a year later lost his fight with cancer.
Signs definitely speak.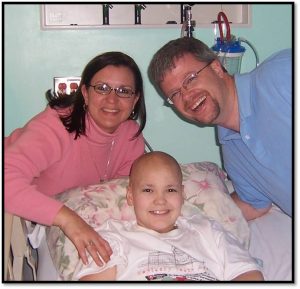 And our family definitely had a message to deliver to the world on that special day.
A few years later, KLove asked for photographs of people showing how they were living proof of God's love and power in their lives, so I had a friend take a photograph of me sitting between our two children's tombstones.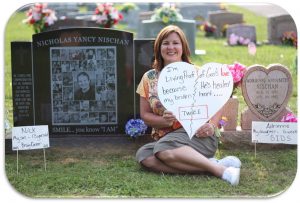 I wanted the world to know that with God you can face the unimaginable and somehow smile again.
I guess that's what signs are for……………………..being heard without opening our mouths.
And I'm all for people being heard.
Women
Men
Children
Abused
Neglected
Broken
Confused
Lost
Mistreated
Marginalized
Forgotten
and even Famous
Freedom rings in a country where we're free to march down any street we choose,
carrying a sign declaring any type of conviction.
I really wouldn't want it any other way.
I wouldn't want to live, like many do around the world, in fear of sharing my thoughts openly and honestly.
I'm thankful for a country where all voices can be heard…………loudly and clearly.
And I would never criticize the masses of women who felt compelled, for whatever reason, to join together to make their voices known.
Some marched carrying handmade signs.
Others marched by using their keyboards.
Whether you chose a street or a form of social media to express your views during the past week,
you had a place to freely say whatever was on your mind.
And there was plenty said on all sides of every issue.
Street marching
and
Keyboard marching
They're one and the same to me.
I love words, and I find great power in them.
But lately, I've found words exhausting.
Too many voices and too many signs and too many posts have turned the beauty of the human language into an alphabet soup of chaos………………..
and I don't really know what anyone wants anymore.,,,,,,,,,,,,,,,,
Except for everyone else to be quiet and listen to them.
_________________________________________
So, I'm choosing to walk……………….
not march.
I'm choosing to put one foot in front of the other as I move from my bedroom to my kitchen for my morning coffee
and as I leave my home to teach
or take photographs
or sit with female inmates in jail…………….
Women who took their freedom too far and now long for someone to help hold them back from everything they thought they needed or wanted.
I'm choosing to walk not march because I don't feel compelled to pressure anyone else to make my world better than I can make it myself by loving deeply and living honestly.
And as I think of my own daughter, daughter-in-law, and granddaughter and the many dreams I have for each of them………………………
I feel very content walking through life with them rather than marching down streets for them.
I feel extremely powerful walking through my days rather than marching,
because every single morning I wake up and dig deep into the tiny little part of this great big world God has made my own………
and in that digging, I hope I plant seeds along the way that continue to grow into beautiful things long after I'm gone.
——————————————-
If God can bring good from all things (and He promises He will),
I hope He takes this past week filled with so many words being carried high and spoken loudly and causes us all to look deep within ourselves and ask,
"What difference am I really making on this planet?"
—————————————————
Maybe that's it.
Maybe that was the driving force for this weekend's movement.
Maybe everyone just wants to be sure they play a pivotal role in this crazy thing called life.
I've read a lot of news articles and looked at even more photographs from the past few days,
and I admire people who traveled far and wide to join what they believed they needed to join in order to be heard.
Who am I, as a blogger, to say their voices don't matter?
But for me, I'll stay off the street and in my own little town doing what I can to make the world a better place one friend-to-friend conversation at a time.
I'll vote wisely and pray for my leaders.
-no matter how I may feel about them-
and thank God daily for a country where I don't have to hide my beliefs or fear being imprisoned for speaking my heart.
March if you need to……………..
but never take lightly the significance you make when you also choose to walk.
Even youths grow tired and weary,
    and young men stumble and fall;
but those who hope in the Lord
    will renew their strength.
They will soar on wings like eagles;
    they will run and not grow weary,
    they will walk and not be faint.
Isaiah 40:30-31
Our daughter recently said, "Yes!" to her boyfriend's proposal of marriage.
The sign they held spoke to the beauty of that moment.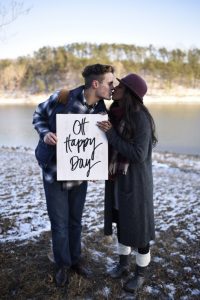 May this be the sign we all hold high as we walk into the rest of 2017.
And in holding it, I hope we'll see…………………….
"Love and faithfulness meet together;
and
righteousness and peace kiss each other."
Psalm 85:10
Oh Happy Day!!!!!!!!!!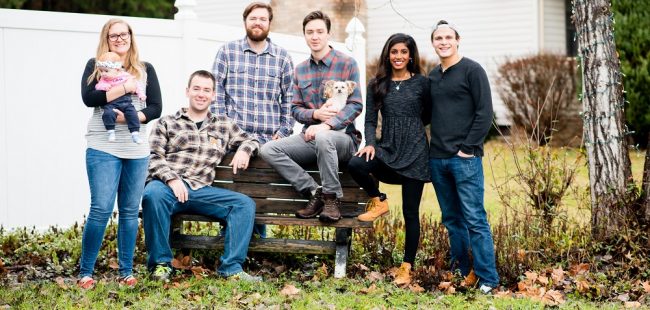 I miss the dusty roads of my grandparent's farm in Oklahoma.
My roots are forever there, woven into and wrapped around the glistening pebbles, sandy soil, and colorful wildflowers covering every surface.
In some ways, it feels like a hundred years since I ran through a sprinkler in my grandpa and grandma's yard, played the piano in their living room, or threw horseshoes under the big tree beside their house.
In other ways, it seems like yesterday.
I can feel the breeze, hear the distant coyote, and smell the fresh-out-of-the-garden tomatoes.
I miss those days, and I miss my grandpa and grandma even more.
But there's something about realizing Tim and I are now in their shoes that, like a magnificent sunrise, can easily take my breath away.
We are now MiMi and Pops.
We are now mom and dad to adult children.
We are the "home" they don't live in every single day.
We are the "home" they come back to.
And the memories we make now are the only ones our grandchildren will carry with them long after we're gone.
——————————————–
I wonder if my grandma ever thought she was creating a memory for me as she leaned against her kitchen sink peeling potatoes or stood by her freezer rolling out homemade noodles.
I wonder if my grandpa ever considered the legacy he would leave as he allowed me to get up early and ride through the fields with him checking fences and feeding cows.
Social media was so far removed from my little-girl days that most of my memories are captured in my heart rather than snapshots.
I carry vivid images deep in my soul, though, and they mean more to me than an Instagram or Facebook post ever could.
Maybe the creating of memories isn't as much about what we're doing in any given moment as it is about who we're doing things with.
————————————————————-
This morning Tim hollered up the stairs,
"Check out the sunrise!"
I almost missed this spectacular glow just outside my window.

As I ran downstairs and snapped this photo before the moment was gone,
I couldn't help but think of life and the special moments I almost miss.
 I opened my blog for the first time in such a long time,
because I wanted to remind myself of something I can so easily forget.
Like a beautiful sunrise, life is such a fleeting gift.
We have brief moments when all feels right.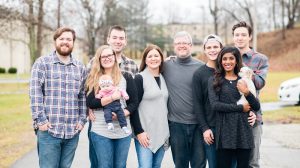 We find ourselves standing with the people we love most,
and we realize in that very moment that every tear we've shed,
every laugh we've shared,
every funny memory we've experienced
as well as every heartbreaking one has brought us to this day……………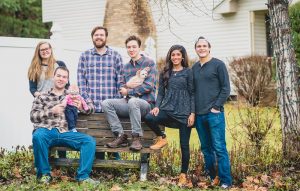 and made us each who we are.
The pain.
The joy.
It's taken all of it to shape us.
Mark Twain once said,
"To us, our house was not unsentient matter — it had a heart, and a soul, and eyes to see us with; and approvals and solicitudes and deep sympathies; it was of us, and we were in its confidence, and lived in its grace and in the peace of its benediction."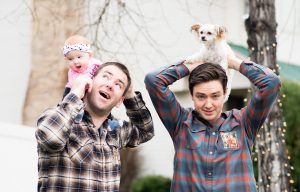 I guess that's my prayer this morning.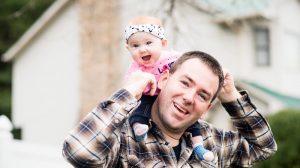 That I would forever do everything within my power to keep our home alive even when it's incredibly quiet.
The kids pile in from time to time and every bed is filled…………along with every couch………….and the kitchen table becomes a place of games and laughter.
Then I blink and they're all gone.
The dishes once again stay clean and the beds stay made.
Like a barefoot journey on a cold morning to snap a photo of a spectacular sunrise,
I want to do whatever it takes NOT to miss the memories of my family being home.
I want to soak up their voices and the feeling of having their arms wrapped tightly around me.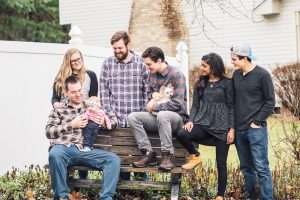 I want my kids to know this little place is always here.
I don't ever want them to forget they have a home that misses them.
And when I'm gone, I hope they'll come back to the roads of Kentucky and the roots of their childhood and know love is still here……………….growing in the trees and blooming in the flowers……………….and I hope every time they leave, they'll carry that same love with them wherever life takes them next.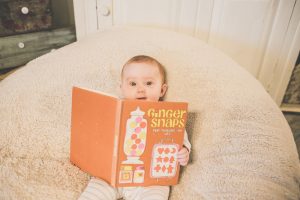 Today, I don't know if your house is full or empty,
but I hope you'll take a minute to breathe in the memory of yesterday's love and then exhale that love or an even deeper kind-of love into the lives of everyone you meet.
Like a sunrise, the beauty of each moment in our life passes by so quickly.
I'm praying something gets your attention today just like Tim got mine this morning.
___________________________________
The whole earth is filled with awe at your wonders;
where morning dawns,
where evening fades,
you call forth songs of joy.
Psalm 65:8
________________________________
Let's not miss the wonder of today.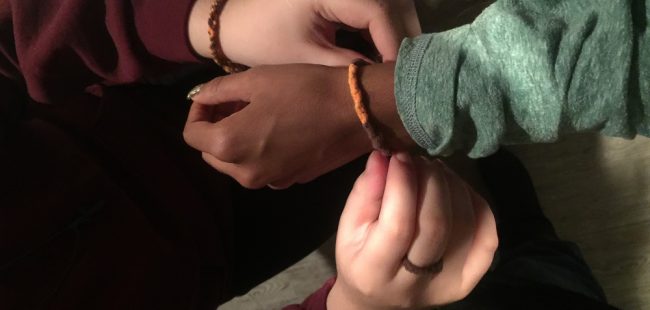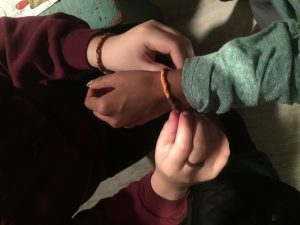 I'll never forget the first time I walked into a jail cell.
Metal bunk beds
Concrete floors
Cinder block walls
Even the faces of the women seemed hard and cold
Freedom and joy, like distant memories, had faded from their eyes.
Holding only our Bibles,
I remember feeling as if  we surely looked disappointing.
We held no power to release them.
We held no great news of a shorter sentence.
We only held words.
As we gathered in a circle with these ladies who longed for so much more than the letters of the alphabet strung together into sentences,
I felt my heart begin to pound.
What do you say when you think words just aren't enough?
_______________________________
My voice trembled as I spoke.
I had never sat where these girls were sitting.
I had no right to say,
"I know this is hard."
After all, what in the world did I know about serving time?
But God, as always, knew something I didn't.
He knew I was serving my own kind of sentence.
And He knew jail was the very place I needed to be.
Just as these women were held back by bars,
grief had imprisoned me.
And just like these women, my joy had been locked up.
As I began to share my own life story with them,
we all wept.
My words somehow became wrapped in His Living Words,
and suddenly God was there………………….
teaching us all that grief comes in so many different kinds of packages.
Loss of loved ones
Loss of freedom
Loss of joy
Loss of hope
Loss of peace
Any kind of loss brings grief,
so we spent the next couple of hours unwrapping our pain together with a little laughter and a whole lot of tears.
______________________________________
Five years have passed since the first time I walked into a jail cell.
The sound of the electronically-locking doors as I move from one room to another is part of my weekly routine.
In some ways, I've grown accustomed to the sights and smells of a life held back from freedom.
But this morning as I sit in my warm home,
lights sparkling on our tree,
gifts patiently waiting for our kids to arrive,
a fire dancing in front of me…………………..
I can't help but think about the women whose life choices have placed them on the other side of freedom.
 I also can't help but think of all the moms and dads I've met through the years who walk the road of grief,
feeling anything but fully free on this Christmas morning.
Holidays are so hard when you're hurting.
This morning my grief isn't pressing down as painfully as it has in years past,
but I don't ever want to journey so far away from my own pain that I forget many are experiencing the new and crushing weight of it every single day.
God has called me to jail and He's called me to grief……………
and the gift He offers in return is a freedom I never felt before.
___________________
I never thought the day would come when an inmate would stand in my kitchen,
but a week ago I had the joy of hugging one of these girls as she stood right next to my refrigerator.
Nervous about the next chapter of her life,
she said it was scary being free.
We talked for a while before she left and then she smiled as she handed me a gift.
A bracelet made from the strings of her towels was all she had to offer,
but in my heart this gift meant more than anything I could have found wrapped and waiting under my tree.
She smiled as she tied a bracelet on my wrist and then another one on my daughter's.
She smiled as she gave one to my friend who had brought her by to say good bye to me.
God was in my kitchen that evening,
and He was gently reminding me that He had chosen jail as the very place to set me free.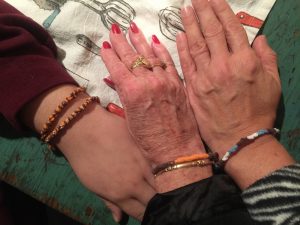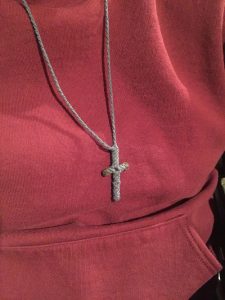 I don't know what your Christmas morning looks like this year,
but I do know this.
God knows the very gift you need in order to grasp the depth and width and height of His love for you.
The freedom that comes from knowing Him…………..the Living Word.
———————————-
A manger was such an unsuspecting place to wrap our Savior,
but I believe that's exactly how God continues to work today…………..
Wrapping just what we need in places we would least likely look.
————————————
If you're longing to feel joy or hope or peace or freedom this Christmas,
don't look under your tree.
I don't think you'll find it wrapped in paper and bows.
Look out your window and down your street.
Look into the eyes of everyone you meet.
Look down
Look up
Look in
Look out
Unwrap the wonder of this Christmas all around you………
just don't expect to find it under a tree.
——————————–
Emmanuel
God is with Us
——————————–
That's the greatest gift we'll unwrap today.