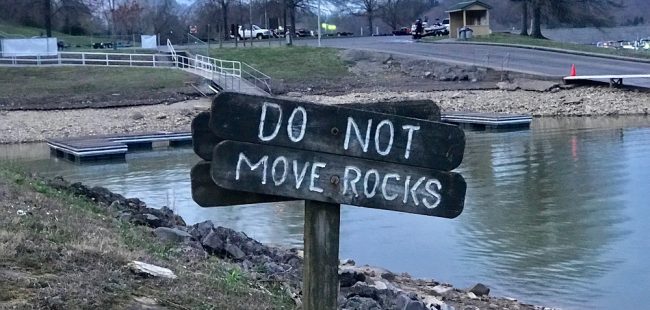 There's a lot about me I'll never understand,
but one thing I know:
When big things are happening in my life,
my voice gets smaller.
And when life pushes forward too quickly,
I tend to pull back.
Lately, I've felt a big push on my life,
and because of this,
I've found myself pulling quietly.
If I'm totally honest,
I'm still not sure which direction I'm pulling,
but this morning I decided I've been quiet long enough.
Quietly trudging through the end of David's life and Solomon's work on the temple,
I've felt a lot like the writer of Ecclesiastes,
"A generation goes and a generation comes,
but the earth remains forever."
Eccl. 1:4
For the past week and a half,
it's been enough to read these Words alone……
one generation saying, "Goodbye," to this world –
another jumping in to take the baton.
"What has been will be again,
    what has been done will be done again;
    there is nothing new under the sun."
Eccl. 1:9
Maybe that's why I second-guess my need to write more times than I can count.
How many times does the same thing need to be said?
But then I reach a morning like this one,
where my mind slows down enough to process what I've taken in,
and I sit here once again,
clicking away at my keyboard…..
not sure where the moving of my fingers will lead me,
but certain they will lead me back to Him.
That's how writing works for me.
Like a road leading home,
writing carries me.
I'm able to fight my way out of its arms many mornings
when my mind moves faster than my fingers could ever type,
but there are moments like this one,
when I give in.
Settle down.
Rest my head.
Stop looking at the clock.
And give writing permission to do its work.
I love these kind of mornings.
Leaning back,
I release the urge to control or coerce a message.
I refuse to write to be heard.
I write to listen.
And this morning I need to hear the words,
"But beyond these, my son, be warned;
there is no end to the making of many books,
and much study wearies the body.
When all has been heard, the conclusion of the matter is this;
fear God and keep His commands, because this is for all humanity. 
For God will bring every act to judgment,
including every hidden things, whether good or evil."
Eccl. 12:12-14
I need to know this life matters.
The rising and the setting of the sun both have meaning.
Death and life do too.
I've watched our community grieve deeply this past week,
and I've watched it rejoice at the very same time.
Social media is like a roller coaster of emotion.
In one post, God is good,
while the next makes you wonder how.
One thing is certain:
Life has a way of offering highs and lows in the very same breath.
The writer of Ecclesiastes observed this same truth ages ago when he wrote,
To every thing there is a season,
and a time to every purpose under the heaven:
A time to be born, a time to die;
a time to plant, and a time to pluck up that which is planted;
A time to kill, and a time to heal;
a time to break down, and a time to build up;
A time to weep, and a time to laugh;
a time to mourn, and a time to dance;
A time to cast away stones, and a time to gather stones together;
a time to embrace, and a time to refrain from embracing;
A time to get, and a time to lose;
a time to keep, and a time to cast away;
A time to rend, and a time to sew;
a time to keep silence, and a time to speak;
A time to love, and a time to hate;
A time of war, and a time of peace.
And maybe that's why I'm writing this morning,
because I need to know that just as summer follows spring,
spring follows winter.
Always.
I can't experience every season at once any more than I can experience every emotion at the same time.
But I need them all.
What is joy without sorrow?
And what is sorrow without joy?
A mountain is only as high as a valley is low.
And a valley is only as a low as a mountain is high.
That's the mystery of this life.
Can I fully appreciate the goodness of God if I've never experienced a moment in life without it?
Singing the chorus,
"He'll never let me down,"
is tough for me.
But deep inside I know that even on the days I've felt most abandoned,
He's been there.
Lifting me back up.
Life is tough and there are times when it lets me down.
But He never does.
Months pass by and seasons change.
But He never does.
Rain falls and mountains move.
But He never does.
That's the message I needed to hear this morning:
I may not know what tomorrow holds,
but I do know this:
 Jesus Christ is the same yesterday and today and forever.
Heb. 13:8
He's the one Rock that can't be moved.
And I'm forever thankful.
(Today's reading was from Proverbs 27-29 and Ecclesiastes 1 – 12.)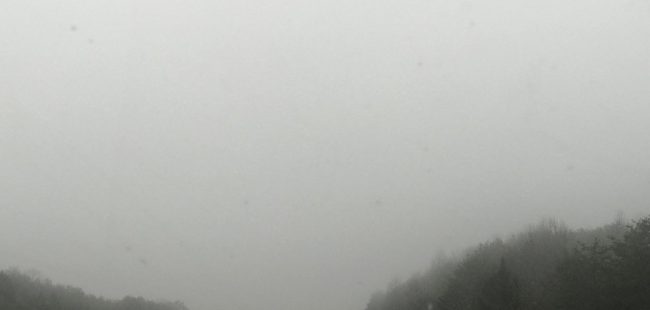 You would think I could find the right words by now;
but when tragedy strikes,
I'm speechless.
I know too well,
Words mean nothing when someone loses everything.
So no matter how hard I try,
there's no stringing together of sentences that can bind what's been broken.
Life is hard.
And words don't make it any easier.
So what do I say when I don't know what to say??
If I'm completely honest,
I'm still not sure.
I just know the One who isn't afraid to speak into these places of unspeakable loss.
The LORD is close to the brokenhearted and saves those who are crushed in spirit.
Psalm 34:18
And I know He's able to go where I cannot go and say what I cannot say.
In the beginning was the Word (John 1:1),
and this Word is still here.
Binding
Protecting
Comforting
Holding
Covering
Doing all the things my words can never do.
_________________________
So when nightmares become reality
and hearts are ripped in two,
I find myself stepping back so He can step forward.
The LORD replied, "My Presence will go with you,
and I will give you rest."
Ex. 33:14
There will be times when our words just aren't enough,
but I'm so thankful His Word always is.
This is how God showed his love among us:
He sent his one and only Son into the world that we might live through him.
I John 4:9
And the Word became flesh and dwelt among us,
and we have seen his glory,
glory as of the only Son from the Father,
full of grace and truth.
John 1:14
And my God will supply every need of yours
according to His riches in glory in Christ Jesus. 
Philippians 4:19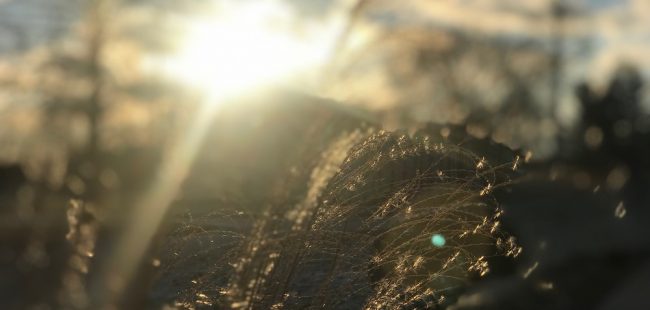 I love reading the Psalms.
I picture David,
a shepherd turned king,
pouring out his heart to God through writing.
I imagine other men and women through the years doing the same thing.
As a writer, I love knowing the stringing together of words
 has been a way of connecting with God since the beginning of time.
I love words.
And I love when they come together to create,
encourage,
remind,
and refresh.
I think of John 1:1
In the beginning was the Word,
and the Word was with God,
and the Word was God.
Is that what the Psalmist meant when he wrote,
Lord, your Word is forever;
It is firmly fixed in Heaven.
Psalm 19:89
Like a planet in orbit,
God does not change or shift.
And neither does His Word.
It's just as true today as it was thousands of years ago,
and it still has the power to do what it did then.
Your Word is a lamp for my feet
and a light on my path.
Psalm 119:105
Darkness has no power over God's promises.
His Word somehow lights my way,
guides me,
and keeps me on track.
When I do stray,
His Word has the power to bring me back.
No road is too long for His Word to find me.
No pit too deep.
No valley too wide.
No mountain too high.
Opening a Bible invites God back into my journey.
No matter how lost I feel,
His Word finds me,
and like a staff,
gently pulls me back to Him.
I wander like a lost sheep, 
seek Your servant,
for I do not forget Your commands.
Psalm 119:176
When storms come or fiery arrows head my way,
I need not fear.
My protection and my hope
are tucked in the pages of this Book –
this one Book that has stood the test of time.
Allowing God's Word to sink deep into my bones
brings more protection than the safest hiding place or the strongest armor.
You are my shelter and my shield;
I put my hope in your Word.
Psalm 119:113
I'm so thankful for the power of His Word.
Before the sun rises,
I know God is there.
He hears my cries.
He brings me Hope.
He lights my way.
I rise before dawn and cry for help;
I put my hope in Your Word.
Psalm 119:147
Opening a Bible invites God into my day
and His presence changes everything.
(The last few days' readings have been from Psalm 111-118; I Kings 1-2;
Psalms 37; 71; 94; Psalm 119:89-176; I Kings 3-4; II Chron. 1; and Psalm 72.)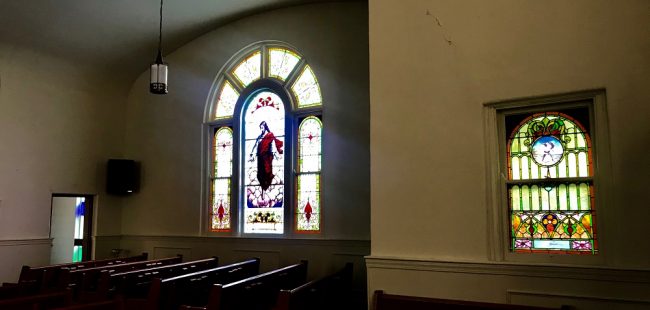 David's life is nearing an end,
but he doesn't stop working.
He doesn't slip into a royal recliner and say,
"I'm tired."
or
"I'm done."
Instead, he spends his last days organizing the tribes of Israel
and gathering supplies for the building of the temple.
If there's one thing David has learned,
it's that God's presence is worthy of nothing less than the best.
Gold
Silver
Bronze
Onyx
Precious stones
Iron
This temple would surpass anything built by human hands.
God's tent-dwelling days were drawing to a close.
He would finally have a home fitting of His presence.
Royal in every way.
In many ways,
David's attention to every detail of this temple
reflects God's attention to every detail of ours.
For you created my inmost being;
    you knit me together in my mother's womb.
 I praise you because I am fearfully and wonderfully made;
    your works are wonderful,
    I know that full well.
My frame was not hidden from you
    when I was made in the secret place,
    when I was woven together in the depths of the earth.
Your eyes saw my unformed body;
    all the days ordained for me were written in your book
    before one of them came to be.
Psalm 139:13-16
David paved the way for Solomon to build a glorious home for His Father;
and every time a woman is with child today,
God paves the way for the creation of one more home for His presence.
Emmanuel.
God is with us.
Not in buildings made of stones,
but in bodies made of flesh and bones.
How different would my Monday look if I truly believed this?
Treated my body like a treasured dwelling place of the Lord of Heaven and Earth?
What would I eat?
What would I drink?
Would my hands be more gentle?
My steps more intentional?
My words more loving?
My thoughts more pure?
If God is in me,
then the things I do and say reflect my view of His majesty.
David knew the tent had to go in order for the glorious temple to be built.
What needs to go in me?
God knit me together in my mother's womb.
What have I done since that time to keep His temple fitting for a king?
Physically
Emotionally
Spiritually
Mentally
Is my temple made of gold, silver, and bronze?
Or am I treating my temple like a tent made of stakes covered in fabric?
My prayer today is that I would see myself and my life through the eyes of God.
Intricately formed
Fearfully and wonderfully made
Knit and woven together 
Ordained before one day came to be
My prayer is also that I would see every person I encounter in the very same way.
Royalty deserves special treatment.
And as Christians, we carry with us the King of Kings –
the Prince of Peace.
Because of this, our tent-dwelling days have to go.
Emmanuel
God is with us.
No matter our age,
may we continue to create for Him a home fitting of a King.
(Today's reading was from Psalm 108-109; I Chron. 23-26; Psalm 131; 138-139; 143-145; I Chron. 27-29; Psalm 68.)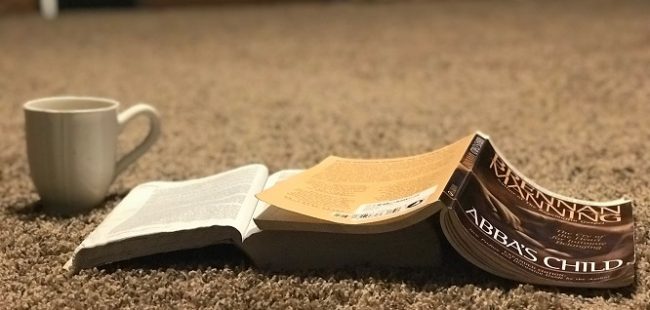 It's grey and rainy this morning.
The wind is moving through the trees outside my kitchen window as the branches bend to the right and to the left.
Even though I went to bed early last night,
every part of me wants to curl back up and sleep a little more.
With hot tea in hand, I begin reading,
determined to stay awake and see what God has to say as the sun tries to wake up the earth.
But this morning, even the sky seems sleepy.
I've been sitting here an hour,
and it's still as dark outside as when I first crawled out of bed.
I want to read until something stops me,
catches my eye and my heart.
This morning the stories of David and Joab ( and what seems like a hundred other men with strange names) don't move me.
The Psalms don't even stir me.
I'm more drawn to the rain falling outside than I am the words I'm reading inside.
Verse after verse.
Chapter after chapter.
The sky has opened up but my heart feels closed.
I refuse to write about words that haven't stirred me.
So I keep reading.
More men are murdered,
more mistakes are made,
and all the while,
the rain falls and my dryer spins.
And finally,
it happens.
David's life is nearing its end,
the consequences of sin have turned his life upside down over and over again,
and he's ready to hand the kingdom over to his son.
Like any good father, David wants to give Solomon a head start on the tasks assigned to him,
so he begins collecting supplies for the building of the temple.
He orders all the leaders of Israel to help his son.
He then speaks these words,
"Determine in your mind and heart to seek the Lord your God."
I Chron. 22:19
Finally, twelve words stop me after hundreds have not.
Determine.
"To make a strong decision."
Seeking God is always a choice.
A choice we are free to make…..
or not.
And David knows it won't always be easy.
So he begins this sentence by telling Solomon he will have to decide…..
and then decide all over again…..
every single morning.
I hear the words of Joshua to the Israelites,
"Choose this day whom you will serve."
Joshua 24:15
It's always a choice.
Determine yours today,
whether the sun is shining or rain is falling.
Who will you serve?
In your mind and heart.
It's one thing to know God is worth seeking.
It's another thing to feel it.
David tells Solomon he must choose both.
The knowing and the feeling.
David knew doubts would sometimes rise and life would sometimes hurt,
so he wanted Solomon to remember………
no matter what might happen in his heart or in his mind,
God would never change.
Seek the Lord your God.
There's no need to seek something that's always in plain sight,
and David, of all people, knows firsthand that God's presence isn't always easy to feel or find.
He wants Solomon to know this too.
There will be times when the only way to find God is by seeking Him.
"Determine in your mind and heart to seek the Lord your God."
I Chron. 22:19
This morning, I was sleepy.
I wanted to curl up and sleep a little longer.
The rain fell.
My dryer spinned.
I didn't "feel" like reading,
but I "knew" I needed to,
so I determined to keep turning the pages of my Bible.
Verse after verse.
Chapter after chapter.
Until both my heart and my mind found what I needed.
I'm so thankful I did.
David knew what Solomon needed thousands of years ago,
and he knew what I needed this morning.
That's the thing I love most about the Bible.
It's alive and active,
and it always wakes me up if I keep reading.
Ask and it will be given to you;
seek and you will find;
knock and the door will be opened to you.

Matt. 7:7
(Today's reading was from II Sam. 19-21; Psalm 5; 38; 42;  II Sam. 22-23; Psalm 57;  Psalm 97; 99; II Sam. 24; I Chron. 21-22; and Psalm 30.)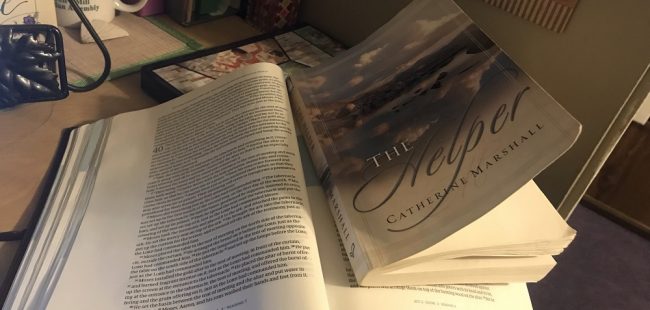 According to www.reference.com,
Americans spend about 37 billion hours each year waiting in line.
This doesn't count the hours we spend waiting in the doctor's office
or any other kind of office where we're at the mercy of someone else's schedule.
This also doesn't count the hours we spend stuck in traffic
or waiting for a movie to begin at a theater
or waiting for classmates to finish an assignment so our teacher can move on
or waiting for results of a medical test.
Waiting is as much a part of life as anything else we choose today.
But there's the difference.
We usually don't choose to wait.
Maybe that's why it's so hard.
We have no control while we're waiting.
We can't rush a line
or a doctor
or a line of cars in construction,
and we definitely can't skip the previews in a theater clicking of a remote
or ask our teacher to move on to the next lesson just because we're ready
or tell a pathologist to hurry.
No.
There's plenty of things,
from the time we're very small,
that teach us the importance of having patience as we wait.
After all, no amount of frustration or sighing can change most situations in which we're stuck.
That's why it helps to carry a book to read
and learn to enjoy the sights and sounds around us as we travel down the road.
Part of a happy life is accepting the fact that we can't escape the world of waiting.
_________________________
Our spiritual journey is no different.
God, like any good parent, doesn't jump every time we make a request,
frantically trying to meet our every need.
He knows character is built in seasons of waiting,
and He's all about our character.
So, there will be times when we find ourselves in places we'd rather not be.
Waiting.
Times when we cry out,
wondering if God hears us.
David surely spent a lot of time crying out
as he ran from his own son
who wanted nothing more than to overthrow him as king.
And when he heard this very same son had been killed along the way,
Scripture says as he walked, he cried,
"My son Absalom! My son, my son Absalom!
If only I had died instead of you,
Absalom, my son, my son!"
David, a man after God's own heart,
spent much of his life in a pit,
waiting for God to hear him.
But he learned something along the way I want to learn too.
Even from the pit,
God heard his cries.
And eventually, God turned his way.
Every single time.
Lifting him from the slime,
God set his feet back on a rock
and put a new song in his mouth,
a hymn of praise.
As the people watched this happen,
they put their trust in God too.
____________________________
If I truly believe God hears me,
even from the pit,
I have to learn to wait patiently too.
He will turn my way.
He will lift me out.
He will put me on a rock.
He will give me a firm place to stand.
He will put a new song in my mouth.
In His time.
He is faithful.
Even while I'm waiting.
Life is going to be filled with seasons of waiting.
And the only part of waiting I can control,
whether I'm waiting for an important phone call
or sitting in a doctor's office
or crying out from a slimy pit,
is how I act as I do.
I waited patiently for the Lord;
    he turned to me and heard my cry.
 He lifted me out of the slimy pit,
    out of the mud and mire;
he set my feet on a rock
    and gave me a firm place to stand.
He put a new song in my mouth,
    a hymn of praise to our God.
Many will see and fear the Lord
    and put their trust in him.
Psalm 40:1-3
(Today's reading was from II Sam 16-18; Psalm 26; 40-41; 58; 61-62; and 64.)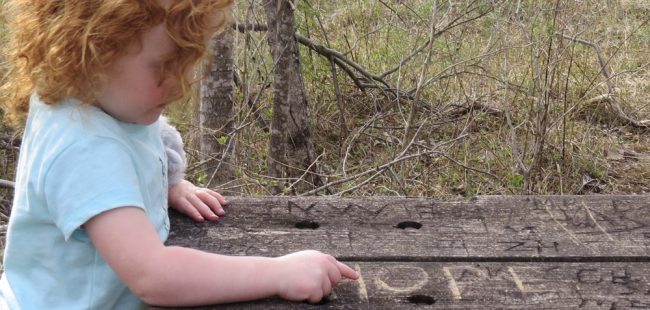 Have you ever started something and eventually wanted to quit?
It's not that I want to stop reading the Bible.
It's just that I've reached a tough place in blogging through its pages.
So much of the Old Testament is depressing.
I don't like the way women are treated.
I don't like the constant mention of war.
I don't like the way family members turn on each other.
To be honest, if it weren't for an occasional Psalm mixed in with the story line,
I would lose this Book most days and turn to something more uplifting…..
like the morning news.
And that's when it hits me.
Things aren't any different today.
Human trafficking
Countries unable to get along
Families falling apart to the right and the left
There's just one difference.
We don't have the option of closing this book –
the one in which we're the main characters.
So I can't close the Bible either.
There has to be a reason God allowed so much bad news to be saved on scrolls…..
and then chose for it to be passed from one generation to the next.
There has to be a reason He isn't afraid (or embarrassed) when we open it every morning
and read of another scandal,
another mess.
He knows what we need to know…….
every single day.
He was there.
He was working for good when every single thing seemed bad.
He was weaving a way to Jesus
even when the men and women who held the thread
created knots.
And He's here today.
Even when the morning news seems hopeless,
He's still weaving a way to Him.
The thread of Hope that began stitching lives together thousands of years ago
is the same thread stitching us together today.
The Son is the image of the invisible God, the firstborn over all creation.
For in him all things were created: things in heaven and on earth,
visible and invisible,
whether thrones or powers or rulers or authorities; 
all things have been created through him and for him.
He is before all things, and in him all things hold together.
Colossians 1:15-17
When I reach places where the Old Testament is hard,
I have to stop and remind myself of something that changes every word I read:
The New Testament is coming.
Yes.
With every painful chapter
I have to remember,
God is moving through history,
making a way for His Son.
His timing is perfect,
and Jesus won't arrive until this world is ready for Him.
So this morning as I read of Amnon's defiling of his sister Tamar,
and Absalom's carefully-crafted revenge followed by an attempt to dethrone his own dad,
I have to remember the same thing that makes the morning news somewhat bearable.
The New Testament is coming.
And Jesus is too.
God is working in spite of evil.
He isn't wringing His hands,
wondering where He went wrong.
He knew free will would have its not-so-good consequences,
but He also knew any kind of forced will would eliminate the chance to choose Him.
And love is always a choice.
So this morning I pause as I read Psalm 3:3,
But you, O 

Lord

, are a shield about me,


    

my glory, and the lifter of my head. 
God wants to be our shield.
Our glory.
The Lifter of our head.
I've sat with women in jail
and children in therapy
and longed to do the exact same thing –
Lift their heads
Help them see what I see
Feel what I feel
Know what I know-
No matter how tough life gets,
or how messy it seems,
there is always room for Hope.
There is always a reason to look up.
The One who weaved His way through the Old Testament until Jesus appeared on the scene
is weaving His way through our painful stories, too.
And He won't stop until Jesus appears.
So this morning if your head is hanging a little low,
or life seems tough
and answers aren't coming easily
or mistakes seem unable to be erased,
please remember this:
God is right there.
He holds the thread of Hope and never stops weaving it
in and through and around your tangled mess.
And this morning,
even if you're fighting the thought of a thread of Hope,
it can't be removed from the tapestry of your life.
Hope is here.
And it's here to stay.
Holding us all together.
Until Jesus appears again.
_________________________________
His timing is perfect,
and Jesus won't return until this world is ready for Him.
__________________________________
So I won't stop blogging through the Old Testament,
because this morning I've been reminded 
no string is too tangled for Hope….
and no string is too tangled for Him.
(Today's reading was from Psalm 32; 86; 102-103; 122; II Sam. 13 – 15; Psalm 3-4; 13; 28; and 55.)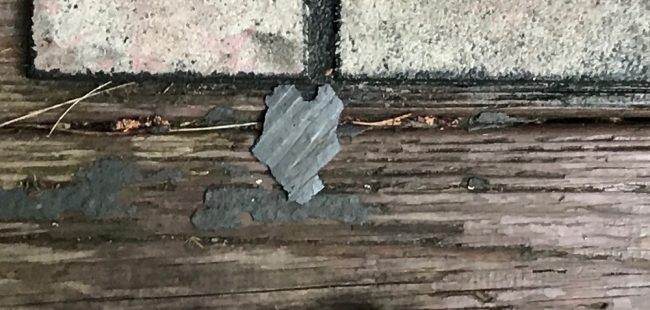 "In the spring when kings march out to war……..David remained in Jerusalem."
II Sam. 11:1
He had to know.
He was in the wrong place at the wrong time.
And good rarely happens in these moments.
So why does the Bible include this story?
God chose David,
and the Bible calls him,
"a man after God's own heart,"
yet we find him here,
sending all his men to war while he stays home.
That was bad enough.
A leader choosing not to lead.
But David stoops even lower in the very next verse.
From his rooftop he sees a beautiful woman
and decides to invite her to the palace.
It doesn't take the gift of prophecy to know what will happen next,
and David finds himself in a complicated mess.
Women don't become pregnant while their husbands are at war.
So David somehow finds a way to stoop even lower,
trying to trick Bathsheba's husband into coming home and spending the night with his wife.
Does David really think covering up a sin is enough to take it away?
When his plan fails, he removes the obstacle,
having Uriah placed on the front lines and killed.
With her husband gone, Bathsheba is now free to become David's wife.
And life can go on…………….
with no one even knowing.
Talk about sweeping a lot under the rug.
David used a huge broom,
but he forgot only so much can go under a carpet and remain unseen.
Time passes and God sends Nathan to open David's eyes to the fact that what the world may have missed,
He has seen.
Every detail of his deception,
from skipping out on the season of war to sleeping with another's man's wife to committing murder.
The man who was after God's own heart was also a sinner.
And God wanted him to know.
Seeking God is important,
but obeying Him is too.
I think David knew he had stepped off the "straight and narrow."
He surely tossed and turned in bed at night
as he planned ways to cover up his bad decisions.
I hope he did anyway.
I hope he didn't feel above the law,
as if being king gave him the right to do what no one else could.
Either way,
David sinned.
God wasn't happy.
And eventually, David paid the price.
His baby died and God said,
"the sword will never leave your house,"
God took his punishment even further and said,
"You acted in secret, but I will do this before all Israel and in broad daylight."
David got caught.
And the whole world would know.
For centuries to come.
The Bible could have left this story out.
Saved David's reputation.
After all,
God chose David to be king,
and wouldn't the story look better if God's ability to choose remained as perfect as He was?
But for whatever reason,
He chose to let us know.
We know David stayed where he shouldn't have stayed.
And while he was there, he did what he shouldn't have done.
We also know he tried to cover up his mistakes by making even more.
David was a mess.
And his pride had made him even messier.
As I read these parts of Bible history,
I can't help but think of my own life.
I know when my steps lead the right way,
and I know when they don't.
I know when the words I speak bring life,
and I know when they don't.
I'm well aware of my flaws,
and yet so many times,
I've embraced them.
Kept walking or talking when a dead end was in sight.
And then spent the rest of the day trying to figure out how to do a u-turn without making a scene.
Life is messy.
And I'm so glad the Bible lets us know David's was too.
I'm thankful for a Bible that refuses to sweep under the rug what man tried to hide.
This story reminds me of something I don't ever want to forget.
God is watching.
There's nothing I can hide from Him.
And no matter how hard I seek Him,
I too can fall if I find myself wandering to places I shouldn't be,
doing things I shouldn't do.
Thank goodness His mercy never ends.
Because like David,
I can easily forget,
seeking God is important but obeying Him is too.
(Today's reading was from Psalm 65-67; 69-70; II Sam. 11-12; I Chron. 20; and Psalm 51.)