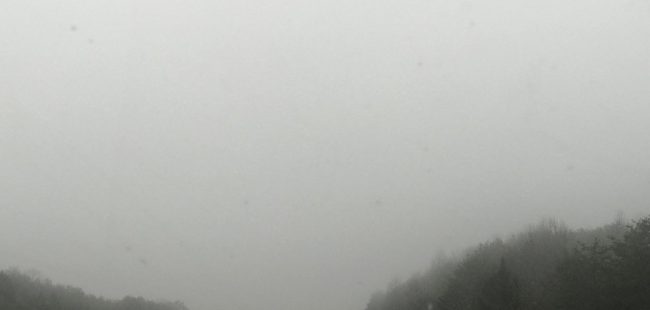 You would think I could find the right words by now;
but when tragedy strikes,
I'm speechless.
I know too well,
Words mean nothing when someone loses everything.
So no matter how hard I try,
there's no stringing together of sentences that can bind what's been broken.
Life is hard.
And words don't make it any easier.
So what do I say when I don't know what to say??
If I'm completely honest,
I'm still not sure.
I just know the One who isn't afraid to speak into these places of unspeakable loss.
The LORD is close to the brokenhearted and saves those who are crushed in spirit.
Psalm 34:18
And I know He's able to go where I cannot go and say what I cannot say.
In the beginning was the Word (John 1:1),
and this Word is still here.
Binding
Protecting
Comforting
Holding
Covering
Doing all the things my words can never do.
_________________________
So when nightmares become reality
and hearts are ripped in two,
I find myself stepping back so He can step forward.
The LORD replied, "My Presence will go with you,
and I will give you rest."
Ex. 33:14
There will be times when our words just aren't enough,
but I'm so thankful His Word always is.
This is how God showed his love among us:
He sent his one and only Son into the world that we might live through him.
I John 4:9
And the Word became flesh and dwelt among us,
and we have seen his glory,
glory as of the only Son from the Father,
full of grace and truth.
John 1:14
And my God will supply every need of yours
according to His riches in glory in Christ Jesus. 
Philippians 4:19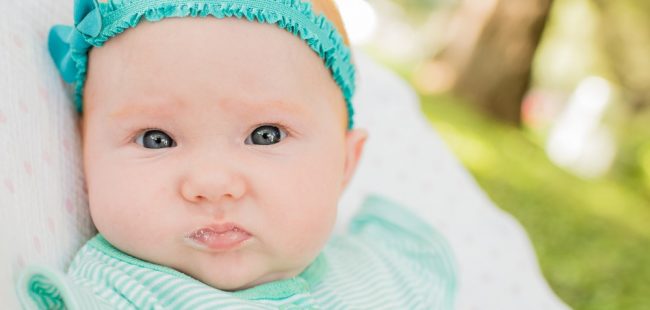 Voicing my political views on social media has never been "my thing."
Maybe it's because I don't feel informed or intellectual enough to carry on a healthy debate,
or maybe it's because so many online debates digress so quickly that a knowledge of what is true or false seems unnecessary in order to keep a "conversation" going.
And who has time for that?
Either way……………
I will continue to avoid the heated political debates.
But I can't let this Monday pass by without saying this………….
Tomorrow matters.
In so many ways,
how we handle tomorrow changes everything about the next day and the next.
After months and months of shocking news reports and unbelievable chaos,
 we will finally stand in lines all across this nation……………..
waiting for our opportunity to truly have a voice that is heard.
Not just the freedom to post a comment on Facebook
or Tweet what we're thinking,
but a chance to say,
"For the next four years,
here's the person I choose to lead this nation."
No matter how insignificant we may feel on a day-to-day basis,
on Election Day our voice will be no smaller or bigger than anyone else's.
Millions of imperfect people will file into rooms
all over America
to cast votes for other imperfect people.
That's right.
We're all messed up.
We've all made mistakes.
So don't expect to find any "perfect" candidates on the ballot tomorrow.
If this overwhelms you or causes you to feel stressed,
there's something you can do today that might help.
Quit listening to all the voices screaming,
"Do this or do that."
Just get quiet.
Take some time to pray.
Ask God for wisdom and peace as you consider what is right and wrong
and as you think about the candidates' beliefs on these very issues.
I look at my granddaughter's sweet little face,
and I want to believe her future is bright.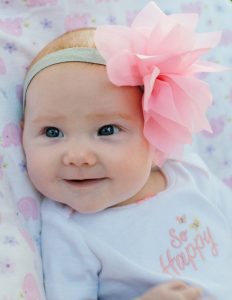 I want to know she's going to be okay long after I'm gone.
As I pray about tomorrow and find perfect peace in the person I will be choosing,
I'm reminded of something that brings a much deeper peace than anything a ballot ever could.
———————————————
The best Person already leads us all.
_________________________
In spite of our views, our opinions, or our beliefs
-and no matter how we cast our votes tomorrow-
We can't change the truth.
We can't undo what was set in motion when time first began.
Maybe our votes do alter the course of human history, but eventually………..
Leaders come and leaders go.
Nations rise and nations fall.
Our vote is powerful and powerless at the very same time.
______________________________
So how do we vote tomorrow?
We vote with confidence.
We vote with peace.
We vote with conviction.
We vote with honest prayer.
But we also vote humbly,
because our voice counts –
but only once –
just like everyone else's.
And at the end of it all,
someone will be chosen to lead this country,
and no matter who it is,
we're still in this crazy thing called life — together.
And regardless of the election results,
we have to join hands and walk in peace.
Because the number of states that end up red or blue will never change the reality that
God wins.
He always wins.
Every day.
Every year.
Every decade.
Every century.
He is the Alpha and Omega.
The beginning and the end.
_________________________
So how do I vote tomorrow?
I calm down.
I take a deep breath.
I pray.
And I vote with my head, my heart, and my soul.
But how do I know everything will be okay?
I never forget that my ultimate leader doesn't need to run for office.
He is already seated on the throne.
And He rules with truth and justice.
If my trust is completely in Him,
I can know deep down in my bones that no matter how tomorrow night ends………..
we're going to be okay.
This nation is going to be okay.
Would someone please say this……………
ABC,
MSNBC,
CBS,
CNN,
Fox News,
BBC,
Drudge Report,
Washington Post,
New York Times,
ANYONE!!!
Please let the nation know!
WE'RE GOING TO BE OKAY!!!
Psalm 146:3-10
Do not put your trust in princes,
    in human beings, who cannot save.
When their spirit departs, they return to the ground;
    on that very day their plans come to nothing.
Blessed are those whose help is the God of Jacob,
    whose hope is in the Lord their God.
He is the Maker of heaven and earth,
    the sea, and everything in them—
    he remains faithful forever.
He upholds the cause of the oppressed
    and gives food to the hungry.
The Lord sets prisoners free,
 the Lord gives sight to the blind,
the Lord lifts up those who are bowed down,
    the Lord loves the righteous.
The Lord watches over the foreigner
    and sustains the fatherless and the widow,
    but he frustrates the ways of the wicked.
The Lord reigns forever,
    your God, O Zion, for all generations.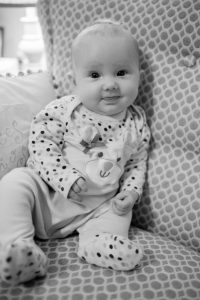 My sweet, Elaine Adaya, praise the Lord!!
You're going to be okay!!!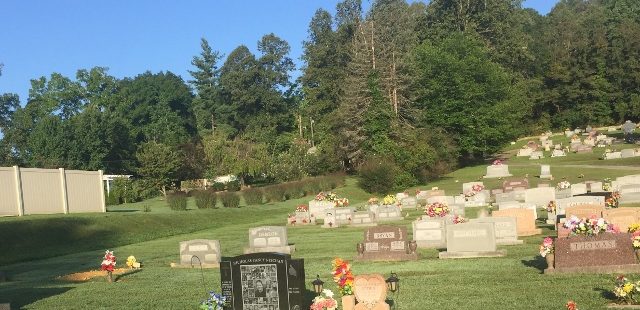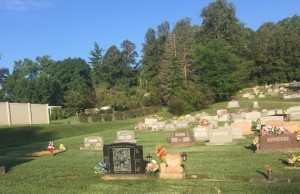 Dinner was finished,
and Tim had headed out to mow.
I needed to get out, too.
Just enjoy some fresh air.
Move a bit.
Get my heart pumping.
As I made my way up the hill near our home, I decided to call a friend and see about her day.
We hadn't been chatting long when I reached the cemetery that holds Adrienne and Nick's graves.
I always look.
Doesn't a mom always check on her kids when she has the chance?
A group of people were decorating headstones,  and I noticed one elderly lady and gentleman standing in front of Nick's.
I could tell they were reading every word, gazing at every picture.
They moved to the back side of his stone, and I watched as they made the connection between the two markers reading "Nischan".
I asked my friend if I could call her back.
I had to meet these people.
I had to introduce my kids.
As I approached the tombstones, I almost turned around.
What if they think I'm crazy?
I couldn't stop myself, though.
When someone takes time to admire my children (here or in Heaven), I have to say "thank you."
I saw some of the other people who were standing nearby look towards me as I grew closer to the couple.
I hesitated for a second and then said,
"Those are my children."
Without hesitation, the elderly lady said, "Oh, I'm so sorry," as if she thought I found her presence there intruding.
I quickly said, "Oh, it's okay!  I just wanted to say thank you for taking time to stop and look.  You just made my night!"
I went on to tell her a little about Nick.
About his sweet smile and spirit.
About his amazing love for life.
I then shared about Adrienne, and we both began to cry.
I gave her a big hug and told her to have a good evening and left to finish my walk.
I don't know who she was or where she was from.
I'll probably never see her again in my life.
All I know is this:
I fell in love with a stranger in the cemetery last night,
because she cared enough about my life to shed a tear with me.
_____________________________________________
Isn't that all we really need in this world?
People who are willing to cry with us when we're hurting,
laugh with us when we're happy,
celebrate with us when we're triumphant,
grieve with us when we're mourning.
I went for a walk to get my heart pumping.
I had no idea I was going to fall in love……………….
in a cemetery.
Whoever you are, sweet lady, know you blessed my heart last night.
You comforted me, and I hope in some small way I comforted you.
I want you to know I love you.
I don't think I told you that.
II Cor. 1:3-5
Praise be to the God and Father of our Lord Jesus Christ,
the Father of compassion and the God of all comfort,
 who comforts us in all our troubles,
so that we can comfort those in any trouble with the comfort we ourselves receive from God.
For just as we share abundantly in the sufferings of Christ,
so also our comfort abounds through Christ.