Dear Girls,
Tomorrow is a big day!  You've spent hours looking at dresses and shoes and earrings and hairstyles.   You've spent even more hours talking to each other about what you will wear and who you will take as dates.  You've pinned Pinterest ideas until you could pin no more! You've chosen your dress and ordered or bought flowers for your bouquet, and all along the way you've made great memories.
However, I wouldn't be the mom or teacher I want to be if I didn't take a minute to tell you what's on my heart this morning.
I'm picturing you dressed up and ready to go.  I'm imagining the photographs and just how beautiful you will look, and I want to remind you of something that I don't ever, ever want you to forget.
You could shop for years until you found what seemed to be the most perfect ensemble, but there is no
 dress
shoes
earrings
manicure
hairstyle
or
make-up
that could outdo a beautiful heart or cover up a not-so-beautiful one.
My prayer for you tomorrow is that in the midst of hair appointments and putting on make-up and slipping into your dress that you will remember that your thoughts and your words will be the part of you that shines through.
You could wear jeans and a t-shirt and no make-up at all and surpass any image of yourself in a prom dress if love, kindness, and selflessness are your top priorities.
Every time you look in a mirror tomorrow I want you to see you all the way to your soul.  I want you to see more than the outer adornment, and  I want you to remember these words,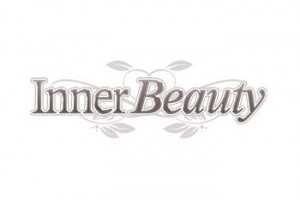 "True beauty comes from the heart."
Tomorrow is going to be a fun day, but I want you to remember that you are beautiful EVERY SINGLE DAY when your heart is filled with love.
Therefore, as God's chosen people, holy and dearly loved, clothe yourselves with compassion, kindness, humility, gentleness and patience. Bear with each other and forgive one another if any of you has a grievance against someone. Forgive as the Lord forgave you.  And over all these virtues put on love, which binds them all together in perfect unity. Let the peace of Christ rule in your hearts, since as members of one body you were called to peace. And be thankful.
Colossians 3:12-15
There's one more thing I have to say, and it's very important.
Remember whose you are……………………… all evening long.
As you talk and as you dance and as you interact with others, remember this:
Purity is a choice.
You may wear a purity ring and be totally committed to it, but at the end of the night…………..
I also know you're human.
 I'm with students every single day, and I know the pressure is real and the pressure is constant.
I wouldn't be the mom or teacher I want to be if I didn't say this out loud,
"Don't allow yourself to get caught up in the moment and go where you shouldn't go, act like you shouldn't act, or be who you shouldn't be."
Tomorrow is going to be fun!!
But when Sunday comes, be sure you can look back at all the beautiful photographs with no regrets!
I love you all whether you know me as Mom, Tammy, or Mrs. Nischan!!