The past two weeks have been filled with all kinds of headline-making news…………..
Tragedies
Debates
Controversies.
Social media has been on fire with everything from
anguish to celebration
anger to joy
despair to hope
I've occasionally sifted through my newsfeed and found myself experiencing all kinds of different emotions.
I've found myself wanting to say something, but I've also found myself realizing I have very little to say.
I'm reminded this morning of a concert I attended recently where the band "for King and Country" talked about their desire to share the hope of Jesus without being "just another band" who was "adding to the noise" of the music world.
Throughout their concert, the glory and honor and praise continually went back to Jesus Christ.
Their performance was amazing, and I walked away feeling more amazed by the love of God than by anything else.
 I believe with all my heart that, as a band, that was their goal……….
To point us all to Jesus.
So, today, I'm trying to blog again.
I'm trying to put the twenty-six letters of the English alphabet into some sort of order that doesn't simply add to the noise of the many words I've been reading lately.
.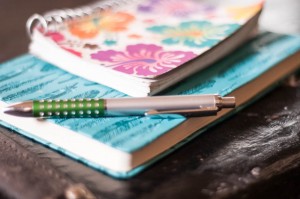 At the end of everything good or bad or happy or sad, there's really only one thing that matters:
WHAT ARE WE GOING TO DO WITH JESUS?
One day He will return, and I'm not really sure what the world will look like when He does, but I do know this:
He will appear without warning.
He will come in love.
He will come with grace and mercy.
There will be a great war.
The enemy will be destroyed.
And He will take those who've made Him Lord of their life back with Him.
For me, the struggle to let Him lead my life is real.
I face my own kind of battles every single day.
I have enough to work on in my own heart to keep me busy for a lifetime.
I have to lay my own head down on my own pillow every single night and realize I've made choices on that particular day that drew me closer to Him or pushed me further away.
I can't lay my head down for anyone else but myself.
I can't even lay my head down for my children.
I pray for them.
I pray for my family.
I pray for my friends.
I pray for our world.
I pray for our children and their children and on and on.
But I believe with every fiber of my being that there's absolutely NOTHING that can happen on this planet that will separate us from the love of God if we accept Jesus as our Lord and Savior.
So, today, I choose to add words to the already-overflowing amount of words out there.
I type with hesitancy, because the last thing I want to do is add to the noise.
I just felt compelled to remind myself that in spite of all the walls going up or coming down around us…………..
There's no wall too high for Jesus to climb.
There's no barrier He cannot break.
There's no mountain He cannot move.
He brought hope.
He spoke peace.
He extended love.
He conquered death.
He is enough.
If we all woke up and chose to live for Jesus today,
 I believe everything else would fall into place……………………in His time.
One day, I'll stand before the throne and the only question I'll have to answer is this one:
What did you do with my Son?
If I can answer that question in a way that receives the response,
"Well done,"
then I will have lived a life worth living.
That's my daily struggle and my daily goal.
I'm praying it's yours too.