I've thought about this word a lot lately.
Grace.
Receiving something I don't deserve.
It settles over me like a cool morning mist.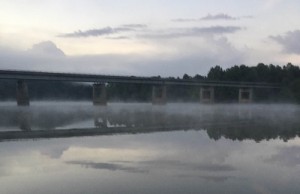 Hovering close.
This thing called grace.
Smoothing out my rough edges.
Hiding my flaws.
God has a way of wrapping me in grace and if I lean back and soak it up,
I begin to feel freed up from everything about me that is so wrong.
But offering grace to others?
That's not always so easy.
I know.
I've withheld grace many times in my life.
I've been a fog lifter.
A finder of imperfections.
A grace thief.
Maybe that's why it's so hard to accept God's offer……………
because the very thing I long for I can't seem to give.
__________________________________________
I'm learning something in my later years of life.
My ability to accept God's grace is
often directly related to how freely I am willing to share it with others.
It's a choice I make, and the consequences are always the same.
Withhold grace.
Struggle to feel God's hand of mercy.
Lifting the fog and exposing the flaws of others ends up pulling the cool mist right off of me,
and I'm fully aware of how it feels to be exposed.
I understand the feeling of having grace withheld.
Vulnerable
Hurt
Weak
Broken
If grace is getting something I don't deserve, I qualify.
I need grace.
I need it every single day.
I also need to offer it to everyone around me.
I have no right to withhold this thing called grace from
the unkind
the impatient
the self-absorbed……………….
because I, too, can be unkind, impatient, and self-absorbed.
The flawed must be extra gentle when handling the flawed.
And I am one of the flawed.
Maybe the lifting of the fog in my own life, the exposing of all that isn't right within me,
is a good reminder of just how much I need to layer my love for others in a good heavy mist of  the very thing I need most……..
This thing called grace.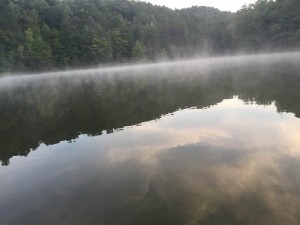 ~ A. W. Tozer, once said, "The cross is the lightning rod of grace that short-circuits God's wrath to Christ so that only the light of His love remains for believers."
May we all be struck by the lightning rod of grace today so that only the light of His love remains.
……for all have sinned and fall short of the glory of God,
and all are justified freely by his grace through the redemption that came by Christ Jesus.  
Romans 3:23-24