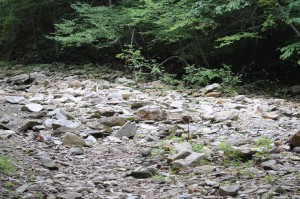 One text.
One phone call.
One knock at the door.
That's all it takes to change everything about our day.
About the rest of our life.
What do we do when the spinning of this world suddenly seems to be spinning out of control?
What do we do when our world is rocked?
I watched my dear friend and her children react to news that rocked all of us, changed all of our lives forever.
I watched as they transformed what could have been a day of great mourning into a day of great praise.
I saw their hands lifted high in worship at the funeral of the man they all esteemed so highly as husband, father, and grandfather; and I knew without a doubt that no matter what rocks our world here, there is Someone gently rocking us there.
With tears of sadness mixed with tears of praise, we all praised Him who gives and takes away.
We listened as his sons shared his legacy, his testimony, his great example of what it means to live a life fully focused on the next one.
We listened as his brothers reflected on his love, his compassion.
We stood sad yet thankful, because we had been blessed to walk this road of life near him.
We stood broken yet held together by a love I wish the whole world could feel and understand.
What do we do when our world has been rocked?
We remember the One who gently, constantly, faithfully rocks us all through it all……the good and the bad.
Isn't it just like Him to be all things to us?
He is our Rocker and our Rock.
I hope you know Him.
I hope He's your Rock too.
Don't try to make it through this life without Him.
Call on Him today.
Let Him be your Rock……………………………
and the One who rocks your world.
From the ends of the earth I call to you, I call as my heart grows faint;
lead me to the rock that is higher than I.
Psams 61:2