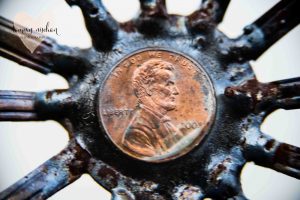 In a world where everything seems bigger and louder than ever before,
I love the thought of a tiny copper coin still having a voice.
———————————————
A purchase today may cost several hundred dollars,
but there's a good chance the total will still end in some sort of cents……..
"That'll be 265 dollars and 23 cents."
I don't know why, but this is powerful to me.
It's as if my heart and mind know that the very minute I say pennies are obsolete,
I say a whole lot more…………
Because pennies have power.
That's right.
One little coin has the ability to stop me in my tracks.
Every single time.
I may be in a parking lot or in a grocery store thinking about a million different things,
but when I spot one,
time seems to stop.
I see Heaven in a penny.
I see Nick.
I see God placing something in my path that gives me permission to slow down.
______________________
Just a few minutes ago, as I was writing this very post,
my phone dinged and I saw the words,
"Look what I just found,"
arriving in a text message.
Attached to the message was this picture……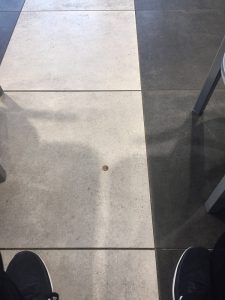 Jon, one of Nick's best childhood buddies, was
walking on the campus of the University of Kentucky when he
spotted one little coin, and it caused him to stop,
take a picture,
think of Nick……and think of me.
Jon made my day today……..
with a short text and a picture of one little coin.
As I came back to finish this post,
I realized Jon gets it too.
Pennies still matter.
And I'm so glad!
————————————————————–
Pennies catch us by surprise.
They send hellos from Heaven.
They remind us that joy will never be found in wealth.
Joy is found in slowing down enough to notice all the little things along the way.
___________________________________
Pennies can do even more than that………
They can also remind us of our past.
Designed by Benjamin Franklin in 1787, pennies were the very first form of currency authorized by the United States.
Almost 200 years later, an image of Lincoln was added to the coin along with the words, "In God We Trust,"
making it the first piece of money to ever bear these powerful words.
____________________________
I'm so glad pennies still matter,
because in this big, loud, busy world………
I need them.
—————————-
Thus says the LORD:
"Stand by the roads, and look,
and ask for the ancient paths,
where the good way is;
and walk in it, 
and find rest for your souls. 
Jeremiah 6:16