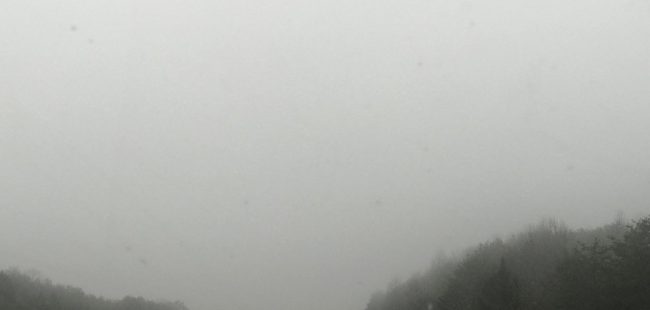 You would think I could find the right words by now;
but when tragedy strikes,
I'm speechless.
I know too well,
Words mean nothing when someone loses everything.
So no matter how hard I try,
there's no stringing together of sentences that can bind what's been broken.
Life is hard.
And words don't make it any easier.
So what do I say when I don't know what to say??
If I'm completely honest,
I'm still not sure.
I just know the One who isn't afraid to speak into these places of unspeakable loss.
The LORD is close to the brokenhearted and saves those who are crushed in spirit.
Psalm 34:18
And I know He's able to go where I cannot go and say what I cannot say.
In the beginning was the Word (John 1:1),
and this Word is still here.
Binding
Protecting
Comforting
Holding
Covering
Doing all the things my words can never do.
_________________________
So when nightmares become reality
and hearts are ripped in two,
I find myself stepping back so He can step forward.
The LORD replied, "My Presence will go with you,
and I will give you rest."
Ex. 33:14
There will be times when our words just aren't enough,
but I'm so thankful His Word always is.
This is how God showed his love among us:
He sent his one and only Son into the world that we might live through him.
I John 4:9
And the Word became flesh and dwelt among us,
and we have seen his glory,
glory as of the only Son from the Father,
full of grace and truth.
John 1:14
And my God will supply every need of yours
according to His riches in glory in Christ Jesus. 
Philippians 4:19 I've spent a lot of years struggling with the fact that "I am what I eat."
I've always had a weakness for sweets, a love for breads, and a desire for diet pop.
About five weeks ago, I gave up pop all together.
It hasn't been the easiest transition, but I'm finally learning to love water……….
About two weeks into my "no-pop life,"
mom introduced me to a blender called The Magic Bullet.
You literally fill it with your favorite fruits and vegetables and within seconds have a delicious drink.
At this stage of the process, it doesn't look  very promising……..
And it doesn't look much more promising when the lid is screwed on tight.
But the final product truly is a delicious drink that has become mine and Olivia's new morning ritual before school.
If you want to know the exact ingredients we place in our smoothie, email me at tammynischan@yahoo.com.
The reason I share this, though, is not because I trying to transforming my blog into a health blog even though that might be a great idea.
I really shared all of this to make a comparison to our physical life and our spiritual one.
The saying, "you are what you eat," runs much deeper than the food we consume.
Jesus calls Himself the Bread of Life in John 6:35,
"Then Jesus declared, "I am the bread of life. Whoever comes to me will never go hungry, and whoever believes in me will never be thirsty."
In Hebrews 5, we are warned that as we grow in our Christian life we have to live on more than "milk" so that we can learn to distinguish good from evil.
We have much to say about this, but it is hard to explain because you are slow to learn. In fact, though by this time you ought to be teachers, you need someone to teach you the elementary truths of God's word all over again. You need milk, not solid food! Anyone who lives on milk, being still an infant, is not acquainted with the teaching about righteousness. But solid food is for the mature, who by constant use have trained themselves to distinguish good from evil.
Paul wants to teach the Corinth church more than he can, but he explains why he can't in the beginning of chapter 3 of I Corinthians,
Brothers, I could not address you as spiritual but as worldly-mere infants in Christ. I gave you milk, not solid food, for you were not yet ready for it. Indeed, you are still not ready. You are still worldly……
Today, I challenge to look at both your physical and spiritual lives.
Where would you put yourself on a scale of 1 to 10.
I have a long ways to go in both areas, but I am feeling challenged lately to move up the scale in both.
I want to be balanced.
I want to physically and spiritually fit.
I want to grow closer to God from the inside out.
I want to be able to handle the hard teachings.
In order to do this, I have to give up some things……….
maybe it's time with some people who seem to pull me away from the person you want to be,
maybe it's things I think about when my mind is idle.
I want God to make very clear the areas of my life where He wants to step in and push other things out.
I'm ready to go up another level.
I hope you are too!
I love you all!
Have a wonderful Monday!