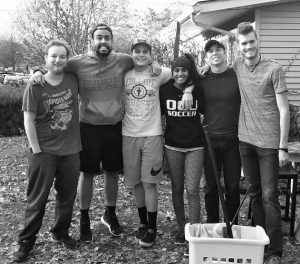 '
I'll never forget the day I met Davi,
one of Luke's closest college friends.
His smile was the first thing I noticed.
His Brazilian accent was a close second.
His sweet way of calling
my daughter
"First Lady"
made me smile so big.
I loved everything about this young man,
and he showed up just when we needed him
as we worked hard to get Luke and Olivia's first home ready for their big move-in day.
Davi, like so many of Luke and Olivia's college friends,
had a servant heart that dove in happily to tasks that easily could have been avoided
because of busy schedules as the semester neared its end.
But Davi, along with many others,
demonstrated selflessness and joy as they
cleaned and painted for hours,
in order to create a home
for two people they loved dearly.
Friendship became more than a word as Luke and Olivia's wedding approached.
The night of the rehearsal dinner, however, Davi stood up,
and I found my eyes filling with tears as he began to speak and
take his love for Luke and Olivia to a whole new level.
Friendship transformed from actions into the gift of words
my daughter and son-in-law could carry with them through all of their marriage
on the good days and the not-so-good.
I hope his words speak to you today the way they spoke to me on Saturday evening, December 16th, 2017.
I hope they rekindle love if you need it.
I hope they restore hope if you're looking for it.
I hope they inspire you to
love deeper,
love longer,
love harder,
and never walk away from someone just because it isn't easy to stay.
We live in a throw-away society where words like disposable and replaceable have crept into every corner of our lives.
I know there are times when things are out of one person's control……………
my heart aches in those moments.
But if you know someone who is teetering on the edge of doubt………………..
and still has a chance……………
please share Davi's toast with them.
The world may be screaming,
"Be happy.
Think about yourself.
You only live once."
But God never stops whispering,
"Stay.  Fight.  Win."
through voices just like Davi's –
and I'm forever thankful.
________________________
Thank you, Davi, for this gift of words.
_________________________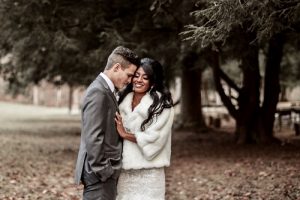 "No, love doesn't happen in a glance of eyes
No, love doesn't happen as a result of kissing
No, love is not a passionate feeling
No, love is not having kids with someone
No, one cannot waste this word like this."
Love takes time,
it takes pain,
it takes crises,
death,
disease,
it takes sin,
hurt feelings,
offenses,
discussions,
uncertainties,
deception,
 frustrated expectations,
dead dreams,
losses,
painful change,
emptiness,
solitude, 
anguish,
sadness,
lack of resources,
struggles,
nights of insomnia…….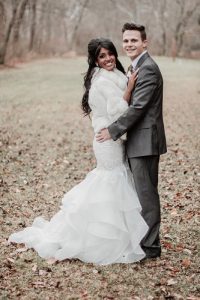 If,
after years and through all of that,
someone stands by your side,
if this person does not give up on you,
then,
finally,
you can look into each other`s eyes and truly say:
"I love you"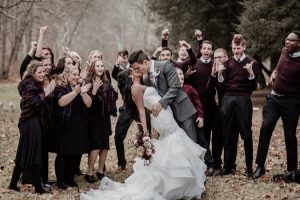 This "I love you" will be more than just words coming out of your mouth,
this "I love you" will be words that are tested and proven by life…"
Luke and Olivia, this text is not all mine.
but the pastor who said it
knew the Bible enough to bring an idea of love
that sounds impossible to be lived because it reflects the way the Father loved us,
in and through Jesus. 
Bad news:
It is a Biblical standard that is unreachable for human beings by themselves.
Good news:
He is here with us.
Within us.
In you.
With you two.
And that's why it is possible. 
We've only been friends for four months,
but I love you enough to say this:
My wish for you is that you live this love.
More than words, may you seek and experience it. 
His love brought you two here.
His love gave you two life as individuals.
Now, this same love, lived through Him, will guide you as one.
As three with Him.
And as four or five or more when the babies come.
 
About love, when it is time to say it, may you say it.
When it is time to show it, may you show it.
When it is time to prove it, may you prove it.
When it is time to sacrifice, may you sacrifice.
When it is time to create indelible memories, may you do so. 
And if you ever question how much the Creator loves you two,
look around.
Look at all those people here.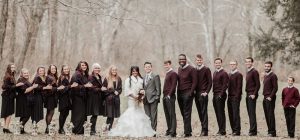 Look at the pictures of this day.
Look at each other. 
Love you two guys!
Happy first day of a new life!