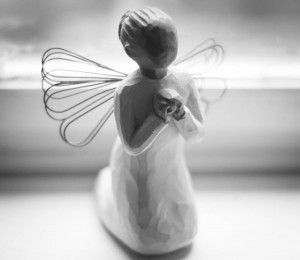 Have you ever heaved a deep sigh?
Muttered the words,
"I just can't handle one more thing."
Realized that the straw that broke the camel's back is slowly breaking yours.
Sometimes life's laundry piles so high that the sorting of it all is a task requiring more concentration than your mind is able to give.
Whites here.
Colors there.
Towels here.
You speak the words as you sort, reminding yourself there's a pattern here –
even in this mess.
Could it be that easy?
The sorting of life.
The organizing of chaos.
Speaking as I sort calms my soul.
Reminds me there's a pattern here –
even in my chaos.
And as I speak, I know Someone listens.
Someone who understands what it feels like to be in over His head.
He spoke into chaos years ago, and with His voice created beauty and order.
Turned nothing into something.
Breathed life into creation.
Set our world in motion.
Then sadly watched as we messed it up again.
Created new chaos.
Made mountains out of molehills then cried out when we couldn't move them.
Sort us out, Lord.
Clean us up.
Sort me out, Lord.
Clean me up.
"Be still," He whispers.
"Listen."
"I'm speaking into your high-piled laundry."
"Whites here."
"Colors there."
"Towels here."
I feel a calm come over me when I remember I'm not doing my laundry alone……..
or life.
Speak, Lord.
I'm in over my head and down on my knees.
 I'm listening.
Please sort me out.
I waited patiently for the LORD;
he turned to me and heard my cry.
Psalm. 4o:1