This spring I attended the She Speaks Conference in North Carolina where I had the opportunity to meet many wonderful women and hear many inspirational messages.
The one message that really stuck with me talked about how different our lives can be when we walk in the shadow of the cross. At the end of the message we were told to write down lies that satan has whispered in our ears about ourselves and give them to the Lord by bringing them to the front of the room and placing them at the foot of the cross….
Ad we came forward we were handed a slip of paper that had a "word" for us and a Scripture. Amazingly, they told us that they had prayed over all of these Scriptures and words asking God to orchestrate the evening so that the right Scripture would fall into the right person's hand….
And that the message we needed to hear from God would be delivered to us through our Scripture.
I am going to confess that the word I wrote on my paper was "inadequate."
So you can imagine the tears that came from my eyes when I was handed my little Scripture slip and on it I found the word "ABLE," with the verse Habakkuk 3:19,
"The Sovereign Lord is my strength, He makes my feet like the feet of a deer, He enables me to go on the heights."
Wow!
Alone I am inadequate.
But God makes me able!
Able to be a good mom to Nick as he faces cancer.
Able to be a good mom to Erich, Evan, Todd, and Olivia as they face normal life issues.
Able to be a good wife to Tim.
Able to be a good friend.
Able to keep putting one foot in front of the other………..
And believe me, some days that is ALL I am ABLE to do!
I just wanted to share this with you today as I found my special slip of paper in my Bible this morning and was reminded that while all of us face days where we feel inadequate we have to remember that
THE SOVEREIGN LORD IS OUR STRENGTH!! HE MAKES US ABLE TO FACE TODAY!
Praying God Leads You to His Word for Your Need Today,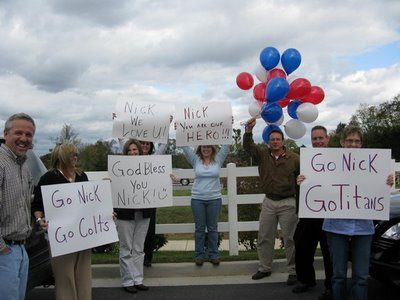 I love to read in Hebrews 11 about all of the great men and women of faith who were commended because they continued to walk in faith even when they had not received what they were promised…..(and actually they NEVER received what they were promised while they were on the earth.)
Right after that Hebrews 12 begins with,
1Therefore, since we are surrounded by such a great cloud of witnesses, let us throw off everything that hinders and the sin that so easily entangles, and let us run with perseverance the race marked out for us. 2Let us fix our eyes on Jesus, the author and perfecter of our faith, who for the joy set before him endured the cross, scorning its shame, and sat down at the right hand of the throne of God. 3Consider him who endured such opposition from sinful men, so that you will not grow weary and lose heart.
OH, I just love this passage! I have always tried to envision Moses, Noah, Abraham, Enoch, and so many others cheering me on and my family on as we strive to stay focused on God's promises in spite of our life's trials.
Well, Monday, God gave me a visual to carry with me the rest of my life.
Someone who is on my email prayer list emailed me to ask when our family would be driving past the exit to Bowling Green, KY, on our way to the Titans' game. We exchanged phone numbers and arranged to meet at a gas station along the way. I was overwhelmed to see the posters and balloons and KNOW that these were real people from a real office who truly loved Nick and were praying for him and CHEERING HIM ON!!!!!!!!
Thank you, Lord, for taking one of my favorite passages and bringing it to life for me.
Thank you, to all of you, who pray for Nick just like these people do. Thank you!
When I consider all of you, I do not grow weary and lose heart.
I love you all so much!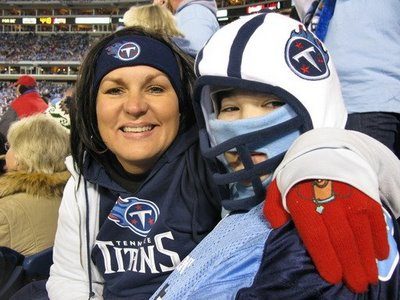 We had such a great time!
Thank you, Mike and Carol, and all of your friends for such a special evening!!!
I also wanted to send a quick note to all of you who check my blog to say "thank you" for praying so fervently for our family….you can see from the photo that I am a little weary….especially under the eyes! You can also see that my last-minute hair coloring job the morning before we left for the game resulted in BLACK HAIR!
Funny how my perspective on things like this has changed so much! It's just hair!
I love you all and will write more soon.
Love,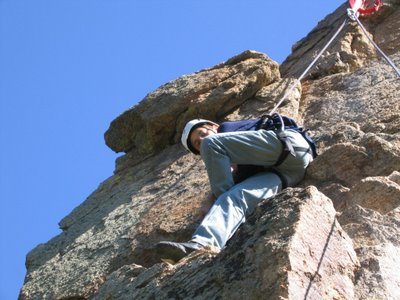 Ps. 94: 18 -19
When I said, "My foot is slipping," your love, O LORD, supported me.
When anxiety was great within me, your consolation brought joy to my soul.
Shew! It has been one of those days. I say, "I'm trusting God to make the rough places smooth," and then I find myself slipping on every rock that jets out in front of me. "Oh, God, I am saying it……….."My foot is slipping!""
Tears come easily. I feel fear.
As I confess this truth tonight, I am trusting You, Lord, to support me as You promise in Your Word.
"Lord, I do feel anxiety great within me tonight…………….please bring joy to my soul."
I claim this support and joy in the name of Jesus!
And simply try to sleep in the safety of His arms.
Learning to trust daily,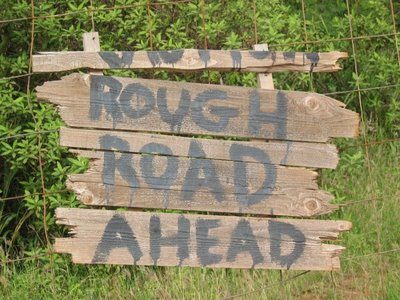 Isaiah 42
10Sing to the LORD a new song, his praise from the ends of the earth, you who go down to the sea, and all that is in it, you islands, and all who live in them.
11 Let the desert and its towns raise their voices; let the settlements where Kedar lives rejoice. Let the people of Sela sing for joy; let them shout from the mountaintops.
12 Let them give glory to the LORD and proclaim his praise in the islands.
13 The LORD will march out like a mighty man, like a warrior he will stir up his zeal; with a shout he will raise the battle cry and will triumph over his enemies.
14 "For a long time I have kept silent, I have been quiet and held myself back. But now, like a woman in childbirth, I cry out, I gasp and pant.
15 I will lay waste the mountains and hills and dry up all their vegetation; I will turn rivers into islands and dry up the pools.
16 I will lead the blind by ways they have not known, along unfamiliar paths I will guide them; I will turn the darkness into light before them and make the rough places smooth. These are the things I will do; I will not forsake them.
I've clung to this passage for years…………..
as over and over again I have felt the light go out and darkness overtake my soul;
as over and over again I have felt the paths before me were so unfamiliar that I couldn't find my way;
as over and over again the only sign I could see or hear from God was "Rough Roads Ahead…."
AND YET…..
over and over again God has kept His Word. He has always provided light in the midst of my darkness. He has always guided me along my unfamiliar paths. He has always smoothed the rough road ahead of me.
And so tonight as I look at Nick and wonder what is going on inside of him, I am thankful for how God has brought him this far! I am thankful for how he is walking so well and climbing up stairs! I am thankful that he went to a movie yesterday with Tim and to Fazolis and to an ice cream shop. I am thankful that Monday we are traveling to Nashville to watch the Titans play the Colts! I am thankful for laughter tonight as we watched a movie at home and as Olivia and her little friend Maddie did a funny dance for us. I am thankful for Todd's fun night at homecoming. I am thankful that Evan is home from college for the weekend. I am thankful that Erich has been home so many times this week to play games with Nick. I am thankful for countless friends who encourage me and pray for me. I am thankful for a husband who is loving and kind. I am thankful for a church and a town that support our family so faithfully.
And the list goes on and on and on and on.
So, as hard as it is at times to not have a panic attack or break down and cry, I am clinging to God's promises that absolutely never fail! As I see the sign, "Rough Road Ahead," I hear God say, "Trust Me for I will keep My Word…Again……."
Is. 42:16 "I will turn the darkness into light before them and
make the rough places smooth."
A Thankful Mom on a Very Rough Road,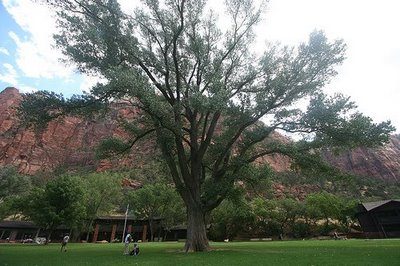 If you've ever seen Extreme Home Makeover, you've heard the words, "MOVE THAT BUS!" I can't watch that show without tears rolling down my face. As a matter of fact, I rarely watch the show anymore because my kids make fun of me for crying so much.
Well, in a strange sort of way, I have had something blocking my view of God's mountain. Not a bus and really not a tree………something that was keeping my heart from feeling totally free to pray for a miracle.
It was hospice.
In and of itself, I know that hospice serves a wonderful purpose. I know that it can bring great comfort in times of need.
But, at this time in Nick's journey, there was just something about stepping to this level that did not bring peace to my soul. I felt crazy for saying, "I'm praying for a miracle," as the medical world came in and out of our house to "check on Nick's condition."
After some deep soul-searching and talks with my husband, we have decided that we are pulling out. We have many nurse and nurse practitioner friends who are lined up and ready to be at our door within minutes if needed. We have friends and family to provide love and support.
And we have God……….the Perfect Comforter.
I still believe that God can totally heal Nick. He is walking now. He is going to a movie tomorrow with his dad! I know that God's ways are higher than my ways. I trust Him…no matter what (and that is very hard to say), however………………
Tonight I humbly yet happily say,
MOVE THAT TREE!!!!!!!!!!!!!!!!!! I want a clear view of the mountain!!!!!!!!!
Lifting My Eyes to the Hills Where My Help Comes From,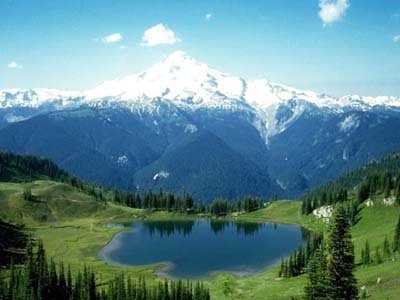 Psalm 121
1 I lift up my eyes to the hills—where does my help come from?
2 My help comes from the LORD, the Maker of heaven and earth.
3 He will not let your foot slip—he who watches over you will not slumber;


4 indeed, he who watches over Israel will neither slumber nor sleep.


5 The LORD watches over you—the LORD is your shade at your right hand;
6 the sun will not harm you by day, nor the moon by night.
7 The LORD will keep you from all harm—he will watch over your life;
8 the LORD will watch over your coming and going both now and forevermore.
Have you ever just needed to talk? That's where I am tonight. In the stillness of the night with Nick near me breathing peacefully—why am I so overcome with anxiety? My heart is racing, and I long to just sit with someone and cry and talk. I sent an email to all of the women in my Sunday school class and to a few other friends just to see if someone is awake, but noone has replied. I just don't have the heart to wake Tim up two nights in a row and drag him through my emotional struggle.
Suddenly, it came to me! A passage that our class memorized this summer when we did our study of the Psalms of Ascent with Beth Moore (on DVD)!
Psalm 121!
Surely as I read and studied this passage I knew that verses 3 and 4 were true! Long before tonight I had to know that these verses carried hope! Surely as I worked so hard to hide these words in my heart I believed them. I understood the power of the words that I had repeated so many times as I moved toward saying them without looking down at my Bible.
But, oh tonight, these verses that I worked so hard to memorize have come to life for me in a very real way. Tonight they bring a feeling of great peace to me as I read them over and over and over,
3 He will not let your foot slip-He who watches over you will not slumber.
4 indeed, He who watches over Israel will neither slumber or sleep.
Thank you, Oh Watcher of Israel, Foot Protector, Healer, Provider, Comforter, Yahweh, Master, Savior, Lord of My Life, My Rock, My Fortress……..
THANK YOU for never slumbering nor sleeping.
THANK YOU for being all that I need when I feel that I need so much more than anyone can give.
THANK YOU for lifting my feet out of the mud and mire and giving me a firm place to stand (Psalm 40).
THANK YOU for promising that if I hide Your Word in my heart than I have help for my every need for Your Word is full of promises.
Oh, tonight, as I realize that even my dearest friends and my precious husband need rest….
YOU do not!
Lord, You never tire. Exhaustion is not in your vocabulary. Power naps are of no need to you. You do not sleep. Not even to the point of a little slumber!
You are with me now in my hour of anxious thoughts. You offer peace, hope, strength, joy, healing, love, and the list goes on and on.
I praise You, Lord! I praise You because Nick is fearfully and wonderfully made.
I praise You because You have the power to give life and give it more abundantly.
I praise You because Nick had a great day! He is in NO PAIN!
Lord, heal Nick. I praise You for healing Him! I praise You just as my dear friend commented that I should….and by the way I think of that day that this dear friend refers to in her comment from a couple of years ago so very often (see comments from last post). It has given me strength and hope just rememering that day.
Lord, I lift my eyes to the hills. Not to my email or to my phone. No, I lift my eyes to the hills.
That is where my help comes from!!!!!
Thank you, Lord, for being on the hill 24/7…..AWAKE!!!!!!!!!!!!!!!! Dearest, dearest prayer warriors,
I wish I could sit across from each of you and share about today face to face. It is so difficult to type the depth of our emotions at this time – the incredible sadness mixed with supernatural peace that fills our home.
First, I want to share about our weekend. Olivia had two basketball games on Saturday in Morehead and Nick decided at the last minute that he would go along for the games and meet Evan there to ride home with him from college! I was so excited! I wish you could have seen the faces of the parents from Olivia's team (especially Hope's!) as we walked into the gym and Nick climbed the bleachers to the top! It was such a great day! And to top it off, Olivia's team was down 11 to 2 and made a comeback and was within 3 points with 53 seconds on the clock and Olivia shot a 3-pointer and tied the game 15-15!! We ended up winning by two and then beat them again in the second game. All of the girls played great, but I was so thrilled that Nick got to see Olivia do such a great job!!
Secondly, Nick went to church for the second week in a row, and I was especially thrilled to notice that Nick was singing during worship. Last week he didn't sing, which was fine, but I just remember how much he used to LOVE to sing praises and it just made my heart jump to see him singing again! Sunday night the youth group came to our house again! I stayed busy upstairs and let Nick have some normal youth group time without me in the room. Tim was gone to Olivia's game in Huntingon….she is totally into basketball as you can tell! After the kids left, we loaded the van and Tim, Nick, Donnette (a good friend of mine), and I left for Cincinnati. Mom wasn't able to go with us for the first time in soooooo long, because she had made a commitment to sub all week as a bus driver for someone who was going to be gone and had already learned the route and everything. It was very strange not having her with us….we missed her. We also had a very special traveller with us…….Sammie Back. Since we were going to be staying with her parents for the night in Cincinnati, her grandparents, who go to church with us, asked if we could take her back home for them. We were thrilled! Sammie is one of the sweetest, most polite little 6-year olds I have ever met. She was such a great little travel buddy. We arrived at Jarrod and Melanie's around 11 p.m. and were able to meet a friend of theirs, James, who will be leaving for Iraq early next year more than likely. Please keep him in your prayers along with all of our military personnel. What a commitment to our country! We slept wonderfuly, and woke up to the smell of bacon! I stumbled to the kitchen and sat down at the table. As I was sitting there, Jarrod introduced me to "Chris," another friend who had come by their house as well. It was so nice to meet these two guys and know that I will now share life with them through Nick's email prayer list! Welcome, James and Chris, to our world.
We left for the Kenwood MRI office around 8:30 a.m. (so much better than 5:30 in the morning with the threat of fog on the AA Highway!) Thank you, Jarrod and Melanie, for opening your home to us! You are great hosts, and we are so thankful! The plan was for Nick to have an IV started here so that they could do the contrast for his MRI and then leave the needle in for our trip to Children's main branch for bloodwork. We are so happy when they got the needle in on the first try and it had a blood return, but as the nurse was preparing to tape it, she accidentally pulled it out! Ugh! She looked and looked for another vein and then after finding one discovered that their branch was totally out of tubing, so Nick had to go with just a needle for the contrast and then the knowledge of another needle coming at the hospital. He handled it all beautifully!
When we arrived at the hospital and were called back to a room, we waited for a bit and then Maureen (our nurse practitioner) came by to see Nick. In a while she came back and said they would really like to go ahead and put in an IV in case Nick needed a transfusion. This confused us and Nick was not happy. He didn't cry, but I could tell he wanted to. I really wanted to, too. I went out in the hall to find her and see if the needle would be as small as the contrast needle and when I did find her I asked why they thought this. She said she thought Nick looked pale and that she couldn't look me in the eye and tell me that Nick's MRI looked good. She said that Dr. Fouladi would want to talk to me and Tim alone. I had to keep my composure as I returned to the room and gave Nick an update and then I motioned for Tim to step out and told him what she had said. We stayed in the room a bit, and Nick decided he didn't want Emla cream. He just wanted to get it over with just like he had in the morning. Maureen came back to do a physical at some point and was very pleased with Nick's strength. Tim kept making eye contact with me and saying, "Stay strong," because I guess he could sense in my face that I was slipping. I held it together until they took us to the room next door. While they talked with us, we had some in and out conversations with Nick's nurse and determined that they would just do a finger prick and if Nick did need a transfusion we would just have it done at Bellfonte tomorrow. I am sure I am missing details here, but that is the gist of what happened. Anyway, Dr. Fouladi had print outs of Nick's MRI and she was so nice as she explained that the cancer is simply growing very, very rapidly and she fears that doing more chemo will make Nick's blood counts drop so low that it will cause other complications that are not good. The cancer is in his spine in a lot of places. It is all around his brain and going down into his brain….there is a blood clot at one place at the top of his brain from the cancer. Saying all of this, she is AMAZED at how Nick is doing! He rarely even uses Tylenol for pain, and he is totally funny and full of conversation. He is a miracle right this minute, honestly1 I kept from crying for a long time, and even as I began to ask questions, I said, "I don't want to cry," and she said, "It is okay." I think that was all I needed to hear.
After she had talked with Tim and me, she wanted to talk to Nick. She sent me to the bathroom which I couldn't find. I was walking down halls trying to hide the fact that I was crying and every door was an office. I went back the way I came and one nurse practitioner was coming out Nick's little hallway. I said, "I can't find a bathroom," and she took my arm and turmed me around, and it was right in front of me the whole time with the door open. She just said, "Love your heart." I went into the bathroom and literally doubled over sobbing. It was awful. I regrouped as quickly as I could and had another NP get my purse so I could powder my face…I hate when nick sees me cry. He is such a trooper.
Dr. Fouladi told Nick that there was definitely tumors growing and that she feared doing chemo because of his blood counts. We left it at that with him, and he said he didn't have any questions. Tim and Nick went on out to get the van and then to pick up me and Donnette. Donnette waited in the waiting room while Dr. Fouladi pulled me into a patient room with a curtain and shut the curtain. She is so precious. She looked me straight in the eyes and said, "I want you to know that you have done EVERYTHING possible and right for Nick. I do not want you second-guessing yourself in the middle of the night. If you do, I want you to call me anytime." She hugged me and we both cried….again.
When I got in the van with Nick and Tim it was amazing. Nick was all set to stop at Graeters for ice cream and then he wanted to go home through Lexington and eat at the Good Foods Market Cafe!! He was in great spirits…..he said, "Well, we have some things to look forward to" and then he started listing upcoming tv shows and football games. It was unreal. Later when he got sleepy he said, "I'm tired. I've been up since 8 and gotten bad news three times today." Then he took a little nap. He just keeps such a great spirit about everything. I truly think there are angels all around him strengthening him and bringing a peace that passes understanding. That's all I can think.
I couldn't call mom. I knew I wouldn't be able to hold myself together. We texted back and forth for a long time, and I just ached for her not being with us, because I know how hard it is to NOT be with Nick when he has medical procedures much less receives troubling news. I love you, Mom!
Tonight Nick watched part of the football game while Tim helped Olivia with homework. Then after realizing that her backpack weighed 19 pounds Olivia decided she wanted a backpack with wheels. We knew we had one, but I did not know where it was. So I spent time in the attic and outside in the dark in a shed with a flashlight. Finally, after running out of places to look, I started back through the closets for a second look and sure enough I found it in the very back of a closet behind clothes.! Honestly, a backpack with wheels was the furthest thing from my mind, but in Olivia's world it was huge……balancing normal stress with the stress of Nick's cancer is so hard for me sometimes. We then all sat down to watch The Amazing Race which we taped last night and Nick loves to watch! It was a great mind-releaser for about an hour. Nick was pretty tired after that, so I came on up with him to sleep. He is sleeping right next to me, and just the sound of his breathing comforts me. I was suppose to sub tomorrow, but I just can't. Erich is still going to come and hang out with Nick and I am going to try and get a few projects done for school if I can. I am going to try and sub Thursday and Friday while Tim is on fall break. I hope I can do it.
Tonight my eyes are swollen and my head is pounding. I am so tired. I just knew I would be a waste of the county's tax dollars tomorrow. As I lay here tonight, I have to try and find the words that are somehow tangled up in my mind.
First, NICK IS A MIRACLE!!!!!!!!!!!!!!! He has defied the doctors time and time again. Even in July of this year after looking at Nick's petscan, Dr. Fouladi said that Nick should be incapacitated on a morphine drip already. Now, she is just blown away. And the fact that the big tumors are growing "out" rather than "in" means that Nick is still here with us! Thank you, Lord! Oh, I still pray for a miracle. To wake up and see Nick's head perfectly round………………I just believe God could do it if He so desired. I do not undertand God's plan. I truly don't. But, I do believe that God is with us…………always has been, always will be!
Second, WE NEED YOUR PRAYER!!!!!!!!!!!!!! More than ever. My eyes are starting to fall asleep as I write, so I will write more tomorrow. God is still on His throne. Nick is still His child. My heart is breaking tonight and yet I refuse to stop praying for a full-blown miracle. Please keep praying with us. Oh, I love you all so much, and as Dr. Fouladi said today, "Only God knows the time for Nick…..no man….." Isn't that true of all of us? I guess that is what is keeping me going is the reality that NONE of us knows about our tomorrow except for our Creator and He has everything "under control." I love you all so much, and I have a favor to ask you.
If you have time, can you write a letter to Nick (not saying anything about this latest news) just simply telling him how his life has impacted yours…………. I want him to know how his life is impacting others (present tense) all over the world……..
Nick Nischan
KCU
100 Academic Parkway
Box 2051
Grayson, KY 41143
Thank you so much,Love and blessings from our home to yours,
Tammy
www.nick7-11.zoomshare.com
Oh, I am just getting started on "facebook" as another way to share Nick's story, and I want to tell any of you who may have me as a friend that I am sorry I do not know much about accepting invitations, planting things in a "garden," writing on a wall, poking, etc……shew! I am definitely a novice! Love you all! Thanks for being patient.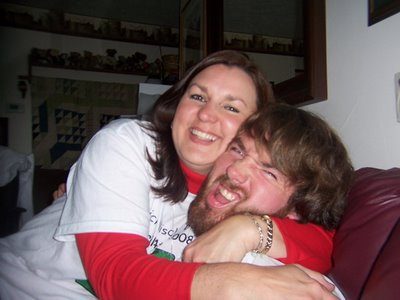 As I sat here tonight thinking about what I wanted to write, I started looking back through pictures and ran across so many of Nick where his smile was huge and his head looked so perfectly normal, and I could tell that if I looked anymore I was going to start to cry………..
And then God led me to this picture from last spring where I hopped on my oldest son's lap and made him give me a great big hug! Can't you tell he was just loving every minute?!?!
Truthfully, Erich is hilarious! I never know what he is going to look like the next time I see him………bald, long hair, short hair, blonde hair, huge beard, no beard…..he transforms overnight!
I love him so much.
When I saw this picture, I remembered that just last week my husband (who teaches at the same Christian university where Erich is a junior) called and said that he had just read on the school bulletin board that Erich had graciously signed up to be in this year's live nativity scene.
As Baby Jesus!
Oh my! I decided that just the thought of my 6'1″ bearded son in a manger brought a whole new meaning to Mark Lowry's song, "Mary, Did You Know?"
Shew! Where would we be without a little comic relief in this life?
Oh, my heart is aching tonight thinking of how Nick's cancer has changed him so much physically and at times, emotionally, and yet I am overwhelmed with thanksgiving for the upcoming treatment that we are praying sends his cancer into remission as well as for my other children's lives who are all as different from each other as you could ever imagine!
Tonight, I just had to share something that I hope brings a smile! I love you all so much!
Mother of Erich……….not Baby Jesus!!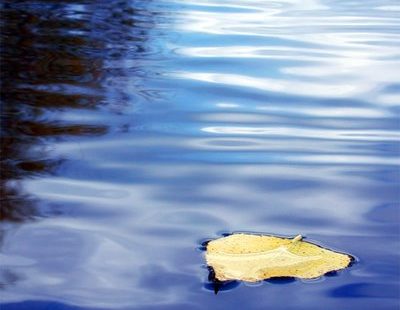 It finally happened!
"Good night, mom" was just said by my last child of the evening, and I now find myself all alone…………
in the quietness of our lamp-lit family room……..
soaking in absolutely nothing but the sound of silence.
No tv. No music. No talking.
Silence overtakes my soul, and in this moment of perfect peace, I think of Him.
And His Word.
Exodus 14:14 "The LORD will fight for you; you need only to be still."
Psalm 37:7 "Be still before the LORD and wait patiently for him"
Psalm 46:10 "Be still, and know that I am God; I will be exalted among the nations, I will be exalted in the earth."
I realize how difficult it is to grasp and savor these fleeting moments with Him.
Cell phones. Doorbells. Errands. Doctor's appointments. School events. Groceries. Meals. Even the Internet.
Everything competes for my attention.
Constant commotion and non-stop needs peck away at my energy until the last seed of strength lies alone in the bowl hoping it has survived the frenzied feeding.
What will I do with this last seed of strength tonight? Will I use it for just one more load of laundry or one more sink of dishes……..both necessary chores? Will I send a "Nick Update"-(I have so much to share)? Will I squeeze in a little time of leisure reading just for me? Or will I simply go to bed thankful for a very full and productive day?
No, I decide that "being still" means just that. No moving around. No emails. No mind-wandering novels. Not even settling in for a cozy night of dreams.
I need to sit and simply listen.
So I do.
And as I release my mind from the many different events of one not-so-simple day………..
*five hours on the road traveling to and from Nick's doctor's appointment
*an emotional but hopeful visit with Dr. Fouladi, Maureen, Heather, and a medical student (Kristen)
*stopped traffic on the AA Highway because of a car wreck that took someone's life (pray for this family tonight who is hurting)
*a visit from the ECMS Friends of Rachel Club this evening to rake our yard, pull weeds, and simply offer a little help (thank you so much!)
*a long-distance friend stopping by to visit while in town
*Olivia's stressful heart from homework
*Todd's trips to choir rehearsal and then the soccer game and then home again
*Dinner dishes
*Our weekly "family-watching" of Survivor……………
I give Him every aspect of the day, and
I feel peace.
"Find rest, O my soul, in God alone. My hope comes from Him. He alones is my rock and my salvation. He is my fortress. I will not be shaken." Ps. 52:5,6
And I know that in the quiet He hears me. And He cares. And He brings true rest.
With eyes closed, heartrate lowered, and breathing slowed, the hustle and bustle of today somehow slip into the recesses of my mind.
Thank you, God, for calling me to this moment.
It was worth every minute just to be still with You.