 Lord, you alone are my portion and my cup;
you make my lot secure.
The boundary lines have fallen for me in pleasant places;
surely I have a delightful inheritance.
I will praise the Lord, who counsels me;
even at night my heart instructs me.
Psalm 16:5-7
My portion.
My cup.
A secure lot.
Boundary lines.
Pleasant places.
A delightful inheritance.
Praising God.
Counseled by Him.
An instructed heart…even at night.
One verse and yet so many powerful possibilities.
If you're cup is overflowing with the wrong things.
If you are feeling insecure.
If you are feeling like you have no boundaries.
If you are feeling like life is unpleasant.
THINK ABOUT THIS………..
God never planned for you to feel this way.
He longs to help you set your boundaries.
He longs to counsel you.
He longs to instruct you even by night.
WHY?
So that you can live in pleasant places.
So that you will have a delightful inheritance.
So that you will ultimately praise Him.
Today, take a good look at your life.
Where can you say "no?"
Where can you cut back?
Where can you let go?
While it's easy to get caught up in excess and expanding,
God is all about pruning and parameters.
I'm trimming hedges in my life in 2013.
I'm putting up some fences.
If you are feeling overwhelmed today, I'm challenging you to do the same.
There is great freedom in allowing God to step in and help you set boundaries!
Say "no" when necessary.
Limit your use of technology.
Determine your passion and live it fully.
Deepen a few friendships and be thankful for them.
Pray before your say…..anything.
Read the Bible before you pick up another book….always.
The Creator of the universe longs to be your Perfect Property Surveyor.
Allow Him to set your boundary lines today.
And trust that He knows best!
Praying for you today, Today, our county is in a tornado watch.
High winds are in the forecast, along with lightning, thunder, and rain.
It's strange weather for January.
With 70 degree temperatures yesterday,
our area of the country is now looking at a 40 degree thermometer drop by the end of the week.
Weather is unpredictable.
Weather can be scary.
Yet, over and over again the Bible speaks through the symbolism of storms.
Then the Lord spoke to Job out of the storm..
Job 38:1
I would flee far away
and stay in the desert;
I would hurry to my place of shelter,
far from the tempest and storm."
Psalm 55:7-8
He fills his hands with lightning
and commands it to strike its mark.
His thunder announces the coming storm;
even the cattle make known its approach.
Job 36:32-33
Then they cried out to the Lord in their trouble,
and he brought them out of their distress.
He stilled the storm to a whisper;
the waves of the sea were hushed.
They were glad when it grew calm,
and he guided them to their desired haven.
Psalm 37:28-30
Praise the Lord from the earth,
you great sea creatures and all ocean depths,
lightning and hail, snow and clouds,
stormy winds that do his bidding,
you mountains and all hills,
fruit trees and all cedars,
wild animals and all cattle,
small creatures and flying birds,
kings of the earth and all nations,
you princes and all rulers on earth,
young men and women,
old men and children.
 Let them praise the name of the Lord,
for his name alone is exalted;
his splendor is above the earth and the heavens.
And he has raised up for his people a horn,
the praise of all his faithful servants,
of Israel, the people close to his heart.
Psalm 148:7-14
Maybe your life feels a little stormy right now,
literally or figuratively.
Either way, listen.
Find shelter in God's arms.
Trust Him.
Lean on Him.
Know He is with you.
He who speaks to the winds with the words, "Be still," longs to speak the same words into your heart today.
Praying you hear Him even in the midst of stormy forecasts. Last fall, Maria, who is like a daughter to us, was trying to figure out how to go home to Peru to visit her family for Christmas.
As we sat and talked with her about the cost of the trip, I had an idea.
I have a dear friend in Columbus whose husband travels frequently with his job, so I decided to just call her and ask if he happened to have any extra frequent flyer miles Maria might be able to have for this trip.
Pam quickly went to work, trying to help Maria get home to see her family.
While she was unable to collect miles for a ticket, she was able to rally her prayer group to do something even more unbelievable.
One day, about a month after talking with Pam, we received a certified envelope in the mail and in it was a check to not only cover Maria's travel expenses but also allow her to have some money on the trip for other things.
Pam, I want you to see what the generosity and love of you and your friends ended up helping to make possible in Peru at Christmastime!
Maria and her family decided to visit a very poverty-stricken part of their community and bring the love of Jesus and the spirit of Christmas to children who otherwise would have had nothing.
Over this open fire, they prepared the hot chocolate.
Children and adults waited for their treat.
Maria shared the love of God with them.
They took time to thank Him for his love.
Children, who rarely get more than just what they need to survive waited for their yummy drink, something Maria says they never normally have the chance to enjoy.
Toys were purchased for each boy and girl.
A Christmas party was created just for them!
Maria handed out the gifts!
And all of the children said, THANK YOU to people in America they will never meet this side of Heaven.
'
If you support mission work of any kind, this is what your gift can do for a world that needs to see and hear and feel the love of God.
Thank you, Pam and all of your friends who gave Maria a beautiful Christmas.
And thank you for allowing her to then give a beautiful gift to all of these precious children.
One day, I want to go hug them all.
Thankful today for the way God uses our gifts to one person to become gifts to so many more.
Now he who supplies seed to the
sower and bread for food will also
supply and increase your store of
seed and will enlarge the harvest of
your righteousness.
II Cor. 9:10 Psalm 56:3
When I am afraid, I put my trust in you.
In God, whose word I praise-
in God I trust and am not afraid.
What can mere mortals do to me?
This week our district is going through a state audit.
Nerves are on edge.
Evidence waits in notebook after notebook to "prove" that teachers and staff have been doing everything they can to provide quality education to the students here.
When I think about this week in light of the Old Testament history surrounding the tabernacle and the preparations required for God's presence to enter it,
I have to smile.
How has man reached a place where "man" makes us so nervous???
Our goal should be to please God daily.
Out goal should be to purify ourselves so that we provide within ourselves a place for Him to dwell.
Our goal should be to cross the finish line one day and hear the words, "Well done, good and faithful servant."
Yes, we want to do our best at our jobs.
Yes, we want to "do everything as unto the Lord."
But, fear?
No.
I don't think this week is a week to be afraid of an audit.
I don't think any day is a day to be a afraid of being observed.
We won't be perfect in any man's eyes.
There is always room for human opinions to differ.
However, we can be made perfect in God's eyes through His Son,
and
personally, that's the only perfection I care about these days.
So, today, if you find yourself feeling a little rattled, a little nervous, a little overwhelmed about this week,
relax.
Take a deep breath.
Smile.
Moral man can do nothing to you.
Nothing.
Put your trust in God.
Do not be afraid.
God's got your week covered in His Presence.
Lean back in that knowledge and have a great Monday! I woke up this morning about 45 minutes late…..
jumped out of bed, disappointed that I would have NO time to read and no time to write
before the hustle and bustle of the morning routine began.
I checked the back yard in hopes of snow……
NOTHING.
So, I started my normal routine.
Coffee brewing, I thought, "I'm just going to check the forecast, maybe snow is almost here."
The Weather Channel predicted snow a little later in the day, but WSAZ seemed to list every school but ours as one already deciding not to risk the elements.
Errrrrrr…….
So, I continued my morning routine….
for only a few minutes before I received a text saying,
"No school!"
I couldn't believe it.
About that time, Olivia squealed from where she was sleeping, "No school!"
She had received a text too!
We're pathetic here, aren't we?!?!
We just love permission to stay in our jammies and have an extra cup of coffee or hot chocolate!
But, even with this news, I found myself not feeling my "old excitement."
Some things just aren't the same at our house.
Snow days are definitely a part of our life that has changed a lot over the years.
This house use to hum with the sound of boys playing Zelda, fixing frozen pizzas at all hours of the day or night.
This house was a house of action.
The humming settled down to a purr over time,
and parts of me have adjusted and actually savor the quietness of a purring house.
Parts of me still miss the wild days of snow boots, snow pants, and gloves scattered throughout every room.
This emptiness inside me feels a lot like the trees look outside my window,
barren branches, unprotected from the cold winds of winter.
I find myself having a winter heart lately.
Do you ever feel this way????
It's always risky to be transparent.
If no one can relate, then I'm setting myself up for pity.
I don't want that.
I just want to know I'm normal.
Today it's worth the risk to share, because I took my winter heart outside this morning and God shared something with me that I know I needed to see and hear.
He spoke to my winter heart.
I felt selfish keeping His message to myself, because you may be feeling a little blue too.
And when God speaks, He speaks to all who will listen.
Here's what happened…………..
I stepped outside this morning in hopes of catching a few photos of the falling snow.
It was so pretty.
As I snapped this photo, the sound of one loudly chirping bird penetrated the silence of the otherwise quiet morning.
The contrast of the peaceful snow with the almost frantic calls of the bird became my focus.
I wanted to see this bird.
I kept thinking, it has to be right here.
It is so loud.
And then I saw it!
It flew from a bush nearby and landed right in the bush I was photographing!
It looked like a bird full of new life to me,
ready to burst forth with a nest full of little ones.
And I sensed in the bird a feeling of excitement over something.
I'm not sure what was going on in this bird's little life, but in the distance I could hear other birds replying and the whole experience made me smile.
To be a part of nature corresponding with nature.
It just made Twitter seem so "birdly" all of the sudden……..
Who needs technology when you have wings and a beak!?!?
Watching this bird brought back a moment in Nick's cancer journey when I accidentally stepped on a tiny newborn bird that had fallen from its nest.
I'll never forget the horror of that moment as I was loading the car to leave for one of Nick's doctor appointments.
I remember vividly how I felt deep inside when I realized what I had done.
And I'll never forget how God used that experience on my sidewalk to speak to me that day,
He said,
"You have claimed me, Tammy, the One who feeds the sparrows, the One who knows when even a sparrow falls from His nest, as your Lord, and I know about this tiny bird that just fell.  I love this bird.  I did not kill this bird.  You did."
In that moment, I knew God was leading me to accept something I was fighting in my own life.
God was telling me this……
I love Nick.
I am not killing Nick.
Cancer is.
I'll never forget the profoundness of that tiny snapshot in time,
and I don't think I'll ever forget today.
Because as I walked through my backyard snapping photos, I noticed something about me…………..
I cannot do with human hands what God does daily with supernatural hands.
I have plenty of ways to feed birds, take care of birds, provide for birds,
but all my ways are meaningless, empty,
not offering cold, hungry birds a single thing.
And yet they chirp with joy,
they trust in Him,
they do not worry or fret.
They know their Provider will do just that………
with or without me.
And today, God spoke these words to my winter heart,
"Birds trust Me and sing for joy even on bitter, cold January days.
I want you to do the same.
Sing.
Have joy.
Embrace today.
Don't depend on this world for support, strength, nourishment……….
depend on Me."
Are not five sparrows sold for two pennies?
Yet not one of them will fall to the ground apart from the will of God.
Indeed, the very hairs of your head are all numbered.
Don't be afraid; you are worth more than many? sparrows.
Matt. 10:29-31
"Therefore I tell you, do not worry about your life, what you will eat or drink; or about your body,
what you will wear. Is not life more important than food, and the body more important than clothes?
Look at the birds of the air; they do not sow or reap or store away in barns, and yet your heavenly Father feeds them.
Are you not much more valuable than they? 
Who of you by worrying can add a single hour to his life.
Matt. 6:25-34
Praying you find peace, joy, and hope knowing that just as God takes care of every bird, He longs to take care of you.
With deep love, You don't have to watch the news for any length of time before you sense darkness in this world.
Evil lurks in parking lots, schools, malls…..
anywhere you find people.
I've heard people say, "I just don't watch the news anymore,"
as if denial has power over reality.
I sit with other professionals who worry about the next generation of adults…
lost, broken, hurt, angry.
Evil breeds evil,
and
darkness somehow manages to get darker.
I wonder how the Egyptian people felt as plague after plague overcame their land.
I wonder if they realized what was going on in the palace as Moses pleaded for the release of his people yet Pharoah continued to have a hardened heart, saying, "No, your people cannot go."
The plague that stood out this morning as I read didn't involve flies or locust or hail.
No, it wasn't a plague that brought physical discomfort or pain.
It was a plague that brought a feeling from the lack of something.
Then the Lord said to Moses,
"Stretch out your hand toward the sky so that darkness will spread over Egypt-darkness that can be felt."
Exodus 10:21
I have to think that by this point in the series of plagues, a break from physical suffering would have felt like relief,
but there's something very creepy about "a darkness that can be felt."
The absence of light can be that powerful.
I'd say they could feel all the way to their bones.
Scriptures goes on to say that it was so dark that no one could see anyone else and for three days they were unable to even leave their homes.
That is what I call extreme darkness.
On top of this overwhelming darkness had to be overwhelming fear, because they didn't know when it would end.
Each minute that ticked by with no sign of light had to be terrifying…….
But in the distance, could they see Goshen?
Small flecks of light danced in the homes of the Israelites.
Surely they could see this soft glow way, way off in the blackness around them and wish that somehow they could figure out a way to stumble toward it.
We live in a dark world.
Sometimes I think I can feel the darkness when I hear of men trying to abduct women in broad daylight.
Moms and dads hurting their own children.
Children killing their own parents.
Countries burning other countries flags.
Hate and anger rise up and snuff out the candle of peace every chance they can,
so……….
what do we do when darkness gets dark enough to feel??
That's what I've been asking myself lately.
It's so easy for me to "cave" to the darkness,
literally slip right into it and let it get the best of me.
Feel discouraged.
Defeated.
Hopeless.
Even angry that the world has become such a mess,
and life has gotten so complicated.
But every single time I do,
the devil wins.
So, how do I climb out of these feelings of despair?????
How do I see good in a world where simply changing the channel or walking down a school hallway reminds me that the good is not always easy to find?
The devil loves when we "feel the darkness" and can only sense a soft glow far in the distance, unreachable.
He loves to paralyze us in our fear.
I think Christians have one option in a dark world.
It's not complicated, but it's definitely a choice we have to make daily.
We have to be the light.
We have to keep each other's embers glowing.
We have to remember that one light transforms a dark place.
One light.
One glow.
One candle.
One ember.
Darkness isn't truly darkness anymore if we realize the power of our one light.
I hope that today you can enter whatever world it is that God has called you to………..
as a light.
A bright spot in a seemingly dark place.
If darkness can be felt,
so can light.
Allow someone to feel His presence today because you are there……..
bringing light.
Be Goshen today in a dark, dark world. I've started about ten different blog posts this morning.
I've deleted them all.
I'm just finding myself in one of those little seasons where my own words get on my nerves,
like I'm trying to think of something to say just to have something to say.
Ironically, this is exactly what I'm doing right this minute –
but for some reason I feel okay about these words, because at least I'm being honest.
I'm just in one of those wordless little episodes of blogging where I find myself soaking up a lot more words than I do releasing them.
Like a sponge that needs to be held under a faucet for a while, I'm feeling a little dried up in my word department.
I'm reading about Moses right now in my daily Bible reading, and I had to laugh this morning as Moses stood before God and felt quite wordless himself.
I love that God was so patient with him, and I especially love how God continued using someone who seemed to think they had nothing to offer.
Do you ever feel like you have nothing to say, nothing to offer, when people need encouragement, hope, joy, peace, or purpose?
Do you ever feel like you are the person needing encouragement, hope, joy, peace, or purpose, and you just can't seem to find someone to give you that "word" you need to make it through another day?
If so, then I understand you……..
because I have been the person having both of those kinds of feelings many times in my life.
I'm so thankful God has worked with people like me and you since the beginning of time.
He gets us.
And today, on a day when backspacing to delete my words seemed so much easier than clicking forward,
God somehow stepped in and said, "Let me have the keyboard, Tammy, you need My help."
So, the forward journey this morning in this blog post has definitely not been me.
It's been Him, and when He takes over, it is so easy to let go and just let Him use me to say something I never would have said on my own.
He wants to be our forward-moving helper.
He wants to be the One who gives us words to say; and even more than that, He  wants to be the one who gives us encouragement, joy, hope, peace, and purpose.
He is the Great I Am, and when we gets our attention and gets us to step aside, allowing Him to step forward,
the delete button doesn't seem as needed as it did just minutes ago, because God is always working to
move us forward in His plan,
move us upward towards His throne,
move us outward to be His light,
move us inward to find His heart.
He's a God of forward movement, not a God of backspacing.
On my own, I go backward, just like Moses trying to run.
But with God, I step out with courage I didn't know I had, even if the movement is just my fingers on the keys of a computer.
I love that even when I feel like I am in a rut, God is moving me along towards something.
And He's moving you too.
Don't feel stuck today.
Don't backspace today.
Let go and just let God take this seemingly regular-old-Wednesday and do what only He can do through you…..something spectacular!!
Maybe it's making one person see His love in  a way they've never seen it before.
Maybe it's helping someone find hope on a dark day.
Maybe it's encouraging one student to find purpose in life when there's not a lot of reasons to think there could be a purpose for his/her life.
I don't know how God will move you forward today, but I do know this:
When we allow God to move instead of trying to move ourselves, He is ready, eager, and willing to jump in and take the lead.
I hope you have one of those days where you are fully aware of His presence in you, near you, moving you, and using you……….
the world needs you to be led by Him so they can find encouragement, joy, hope, peace, and purpose not through you but through Him in you.
I'm thankful this morning that God stepped in and stopped my backspacing so that He could move me forward in this post.
Have a great day!
I love you!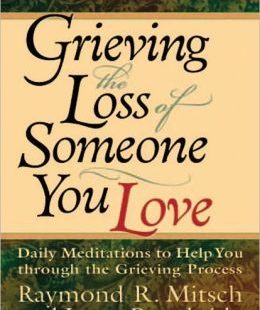 If you or someone you love is in the midst of a time of loss, I would love to share a couple of books with you that helped me in my early days of grief.
Please leave a comment below that includes your email address, and I will have a drawing this Friday for a winner of the following books: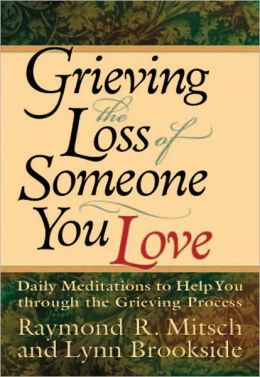 Have a wonderful Tuesday.
I love you all so much! I don't know if you are anything like me,
but if you are, then you have a hidden desire to keep everyone around you happy.
And if you've been like me for very long,
you've slowly started to realize that doing this is not always possible.
People are people.
Everyone has different needs, different dreams, different goals, different longings……..
and sometimes (many times) there is nothing we can do to keep another person happy.
We let people down.
We disappoint.
We forget.
And the list goes on and on.
So………….
after almost half a century of life (YIKES!),
I'm starting to finally understand something  I wish I would have "gotten" a long time ago,
"Pleasing God is all that really matters."
In pleasing Him, I can live at peace with most everyone around me, and honestly, help them more by turning them to Him not me for counsel, advice, support, and love.
I love everyone.
I truly do.
But I love God more,
and
I want to please Him above everyone else.
When I went to Biblegateway.com, I found all kinds of verses about pleasing God.
This morning, I am listing only a few of many.
I hope you'll take the time to look some more up in your Bible concordance or online.
What if we all chose to focus on pleasing God today?
Live as children of light  (for the fruit of the light consists in all goodness,righteousness and truth)  and find out what pleases the Lord.
Ephesians 1:8-10
I urge, then, first of all, that requests, prayers, intercession and thanksgiving be made for everyone- for kings and all those in authority,that we may live peaceful and quiet lives in all godliness and holiness.  This is good, and pleases God our Savior,  who wants all men to be saved and to come to a knowledge of the truth.
I Tim. 1:1-4
Through Jesus, therefore, let us continually offer to God a sacrifice of praise-the fruit of lips that confess his name. And do not forget to do good and to share with others, for with such sacrifices God is pleased.
Heb. 13:15-16
And without faith it is impossible to please God, because anyone who comes to him must believe that he exists and that he rewards those who earnestly seek him.
Hebrews 11:6
When we choose to please God, we begin to measure success with a different ruler than the world uses to measure success.
We begin to slow down and realize life is a gift to be savored not a mad dash to get all we can get before we die.
We begin to soak up conversations with people we love rather than rush through life to the "next thing" on our list of things to do.
We begin to prioritize choices so that man is not controlling our hours, our free time, our peace or lack of it.
We begin to see everyone through the eyes of Him who made them.
We begin to have compassion in places we once had intolerance.
We begin to speak words that bless not curse.
We begin to love unconditionally.
We begin to be Him to a world who needs Him.
Praying for you today, It's one of those mornings where I've spent way too much time checking the weather channel and WSAZ for any sign of a school delay.
The temperature here teeters between 32 and 34 degrees with a steady, bitter cold rain falling from the sky.
My Bible reading this morning was pretty much the genealogy of Esau, which in and of itself wasn't that enlightening..
so-and-so begat so-and-so over and over again.
I kept thinking, "Why, of all things, is so much time given to genealogies in the Bible?"
Yet, I know this gives us a way to measure time and history, and it shows how people are connected to each other.
But then it hit me,
each of these "so-and-so's" is a me and a you.
It's someone who lived, breathed, impacted those around them, and then died.
They existed and that alone matters………
I hope.
Because one day, we will all be part of a list in a genealogy record, and then what?
I don't know.
All I know is this:
either we don't matter at all and we are just a stepping stone to the next generation
or
every person listed in Bible genealogies mattered greatly to those around them
And I'm just thinking the second statement is more true than the first.
We matter.
Maybe not to the whole planet, but we all matter.
So, today, my prayer is that you will see yourself as someone who matters to someone else.
Maybe it's a kind word to an employee at a store or a note mailed to a hurting friend.
Maybe it's something you do around your house that turns your house into a home…..
lighting a candle, turning on soft music…..
It's up to you.
Just know today you are more than a name in a genealogy.
You matter.
And God is just as faithful today as He was two thousand years ago……..
Deuteronomy 7:9
Know therefore that the LORD your God is God; he is the faithful God,
keeping his covenant of love to a thousand generations of those who love him and keep his commands.