 It's been a long week.
One of those weeks when I've felt so tired all day long then crawled into bed and been unable to sleep peacefully.
One of those weeks when I've woken up every morning with my throat feeling as if someone decided to fill it with cotton balls and the thought of even trying to swallow has been more than I could bear.
Yesterday, I gave in to my sickness and stayed home from work.
I just couldn't push through another day when I could barely hold my head up straight.
Instead, I slept for hours.
Today, we had a snow day, and even though God may have had nothing to do with this little unexpected gift, I told Him,
"Thank you," anyway.
The truth is, literally and figuratively,
Life is tough when it's hard to swallow.
I was reading this morning in Exodus about the institution of the tabernacle and the anointing of the priests.
I came to these words,
Take one of the rams, and Aaron and his sons shall lay their hands on its head.
 Slaughter it and take the blood and splash it against the sides of the altar.  
Cut the ram into pieces and wash the internal organs and the legs,
putting them with the head and the other pieces.
Then burn the entire ram on the altar.
It is a burnt offering to the

Lord

,
a pleasing aroma,
a food offering presented to the

Lord.
I found myself gagging as I visualized the scene.
Blood from a ram being splattered.
Pieces of a ram being burned.
Surely this whole ceremony was emotional for everyone involved.
Surely the killing of one of their flock meant something to them,
hurt them in some way,
caused them to reflect on the fine line between life and death.
Surely this ceremony was hard to swallow………………
Knowing that with their frail human hands they were squeezing the life right out of another breathing creature.
Even if they never spoke the words out loud, surely they wondered if there could be another way.
Yet, over and over again, God commanded the Israelites to bring animal sacrifices to Him.
Over and over again, they slaughtered and splattered and worshiped.
Somehow they knew that blood meant life and without the blood real living was impossible.
So they sprinkled this reminder on every part of the tabernacle.
This blood.
I have to believe that even the high priest gulped at the sight from time to time,
struggling to swallow.
He had to know in this moment of sacrifice that humanity was admitting
her limitation,
her boundary,
her weakness,
her need for a Savior.
He had to feel the presence of God in a mighty way as he found life hard to swallow.
He had to know he was not alone in the middle of the bloody mess.
Isn't that how God works today?
He somehow shows up when we're gulping or when we've bit off more than we can chew.
He finds us in the middle of the ugliest moments and says,
"Settle down. I'm here."
He gently whispers that there is no amount of mess that will keep Him away.
He softly speaks our name and our struggle turns to peace.
The blood begins to cleanse.
The washing away of all that is wrong happens in the midst of the slimy, red mess surrounding us.
His blood covers us when life is hard to swallow.
And honestly, there are no medications, no tricks, no magic words on this planet that will ever take the place of His blood.
Therefore, brothers and sisters,
since we have confidence to enter the Most Holy Place by
the blood of Jesus,
by a new and living way opened for us through the curtain, that is, his body,
 and since we have a great priest over the house of God,
let us draw near to God with a sincere heart and with the full assurance that faith brings,
having our hearts sprinkled to cleanse us from a guilty conscience and having our bodies
washed with pure water.
Hebrews 10:19-22

"Therefore, say to the Israelites: 'I am the

Lord

, and I will bring you out from under the yoke of the Egyptians.

I will

free you from being slaves to them, and

I will

redeem you with an outstretched arm and with mighty acts of judgment. 

 

I will

take you as my own people, and

I will

be your God. Then you will know that I am the

Lord

your God, who brought you out from under the yoke of the Egyptians. 
And

I will

bring you to the land I swore with uplifted hand to give to Abraham, to Isaac and to Jacob.

I will

give it to you as a possession. I am the

Lord

.'"
When God spoke to Moses, there was little doubt that He had a plan for the Israelites.
He used phrases like,
"I will bring…."
"I will free…."
"I will redeem…."
"I will take…."
"I will be…."
"I will bring…."
"I will give…."
He didn't see their conditions in Egypt and say,
"I will try…."
or
"I will do my best….."
God knew that the stage had been set to perform in a mighty way,
and He knew all along the way that the Red Sea would one day part, freeing His people to leave the land of slavery.
But there was one problem.
It's the same problem we often face today.
What God knew and what the people knew were two very different things.
The Israelites were suffering daily.
Making bricks in the hot sun with minimal supplies was their daily task.
Words like "redeem, give, and free" were as far from their minds as a refreshing glass of cold water was from their mouths.
Resigned to a life of slavery, they had stopped dreaming of a way out of their misery.
So when Moses told them what God had said, here's what happened in Exodus 6:
 Moses reported this to the Israelites,
but they did not listen to him because of their
discouragement and harsh labor.
The Israelites  chose to close their ears to the promises of God.
Discouragement and harsh labor blocked their ability to hear great news.
They embraced their miserable conditions over their bright future.
This choice left Moses facing Pharoah with very few people cheering him on.
I wonder how differently this story would have unfolded had the people grasped the power of God in that moment.
Empowered brick makers could have influenced the slave drivers in such positive ways that maybe even the Egyptians would have longed for and believed in the promises of God.
It's really no different in 2015.
We know what the Bible says.
We read God's promises every time we open His book.
We even claim things like,
"Greater is He that is in me,"
or
"We will rise on wings like eagles,"
or
"He is my rock and my fortress."
But then life happens.
Jobs bring stress
Bills pile high
Marriages crumble
Friends betray
Suddenly all the good news of the Gospel is drowned out by the noise of today's struggles.
Are you having a hard time hearing God?
Do you feel discouraged?
Read God's promises to the Israelites many years ago.
"I will bring…."
"I will free…."
"I will redeem…."
"I will take…."
"I will be…."
"I will bring…."
"I will give…."
Take some time to really let His promises soak in.
Ask Him to help you clearly hear His voice above your doubts,  above your questions, above your fears.
He has a plan for you.
And it's a good one.
Trust Him today and feel empowered………………….
even if you find yourself in a hot-sun-brick-making season of life.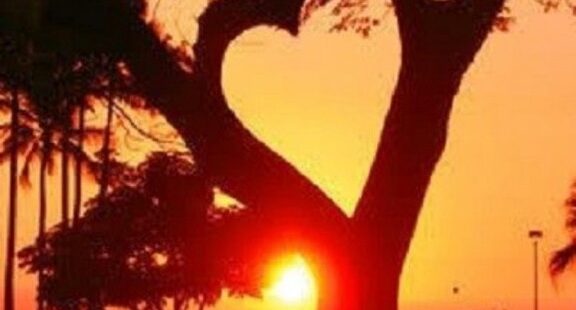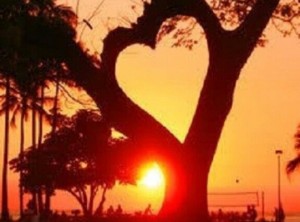 It's quiet.
My heart is filled to overflowing……….
I have so much to say,
and deep inside I know He's listening.
The Creator of the universe.
The One who spoke the stars into space and  the planets into orbit.
From nothing He made everything.
He spoke and chaos was filled with order.
Silence was suddenly filled with the sounds of mighty wind and rushing water.
His Words have always had a way of changing whatever is near them,
yet His ear is continually bent towards me and towards you.
No wonder words seem inadequate this morning.
To speak to Him who spoke me into being.
It's a mystery beyond my comprehension.
How can He who holds all created things together have time to hold me too?
Yet in the depths of my heart, I know that even when words won't come, He understands.
In His amazing wisdom, He planned for moments just like this.
He knew.
He who created me and you knew there would be moments in our lives that were
too big,
too scary,
too overwhelming,
too sad,
too complicated,
too confusing,
too filled with emotion……………
to even begin to speak about them in a way that made sense.
He understood before we were even made that there would have to be a way.
A way for us to communicate when our ability to do just that seemed impossible.
I'm thankful this morning for a God who thought of everything.
I'm thankful this morning that I don't have to come up with words,
because He already had a plan for moments just like this.
In the same way, the Spirit helps us in our weakness.
We do not know what we ought to pray for,
but the Spirit himself intercedes for us through wordless groans.
Romans 8:26
So when you don't know what to pray,
just tell Him.
He's got this.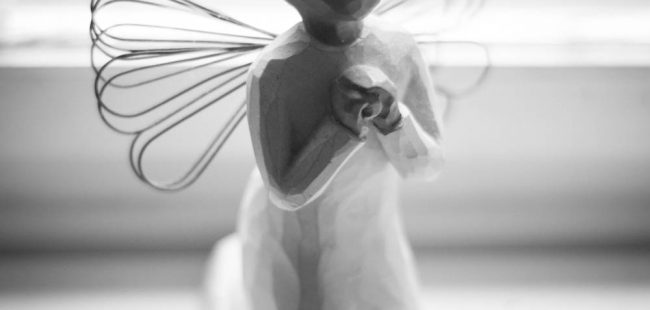 This morning I read about Jacob wrestling with God.
His struggle for a blessing ended with a new name (Israel) and a permanent limp.
Life changed forever, spiritually and physically, when Jacob came face to face with God.
And  if we're willing and ready, we too can have that kind of transformation.
After all our questions, doubts, fears and uncertainties are washed away in the tossing and turning of a night with God,
we can wake up changed forever.
But here's the catch.
We have to be ready for the struggle.
We have to be ready to keep wrestling until God lets us go with a blessing.
And most of all, we have to be ready for the limp.that may follow.
The brokenness of the new us.
The never-the-same-kind-of life.
Fully aware of just how much we need Him and yet fully aware of just how much He loves us.
Today, you may be in that very struggle for a blessing.
Or you may be on the other side of a great season of wrestling and realize with every wincing step of who you once were.
Life may very well be a repetition of seasons of questioning, seasons of wrestling, and seasons of limping.
It's critical to remember that in every single season God is there.
He's listening.
He's participating.
He's working.
He's answering.
He's transforming.
He's making us new.
He's leaving His mark.
But most of all, He's longing to bless.
Don't be afraid of the struggle.
Don't be afraid of the limp.
Jacob Wrestles With God
Gen. 32:22-31
That night Jacob got up and took his two wives, his two female servants and his eleven sons and crossed the ford of the Jabbok.  After he had sent them across the stream, he sent over all his possessions.  So Jacob was left alone,and a man wrestled with him till daybreak.  When the man saw that he could not overpower him, he touched the socket of Jacob's hip so that his hip was wrenched as he wrestled with the man.  Then the man said, "Let me go, for it is daybreak."
But Jacob replied, "I will not let you go unless you bless me."
 The man asked him, "What is your name?"
"Jacob," he answered.
 Then the man said, "Your name will no longer be Jacob, but Israel, because you have struggled with God and with humans and have overcome."
 Jacob said, "Please tell me your name."
But he replied, "Why do you ask my name?" Then he blessed him there.
So Jacob called the place Peniel, saying, "It is because I saw God face to face, and yet my life was spared."
 The sun rose above him as he passed Peniel, and he was limping because of his hip.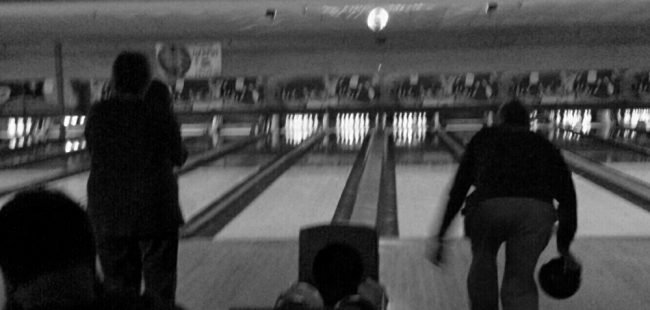 Martha, my friend who many of you have prayed for as she has fought such a brave and inspiring fight with cancer, has been wanting to go bowling for over a year now.
Saturday, we decided the "wanting" needed to be replaced with the "doing,"
and we planned an evening at our local bowling alley.
Tim and I hadn't been bowling in years, so I really didn't know what to expect as far as my bowling skills were involved.
If anyone would have warned me that they would be very comparable to my skiing skills,
I'm not sure if I would have this post to write.
The first struggle for me was finding a bowling ball that was light enough to handle yet able to comfortably hold my large thumb…..
For some reason, the manufacturer of bowling balls seems to think there is a correlation between the size of a person's hand and the weight of their bowling ball.
I wish I could talk to them.
Because of this reality, I ended up moving back and forth through the night between a ball that wasn't too heavy and a ball with holes big enough to keep me from panicking when I inserted my fingers and thumb.
If you've ever placed two of your fingers in the ends of a Chinese finger trap from Gattiland, tried to pull them out, and had a moment of panic, you know what I mean.
The difference when your thumb is stuck in a bowling ball, though, is that there is no "secret" way to release yourself from the trap.
In exchange for inserting my thumb far enough to really grasp the bowling ball, I decided to barely hold onto the ball and take the risk of accidentally releasing it as it was behind my body before each throw…………….
so I had an undercurrent of fear running through me all evening that I would be responsible for a head injury to one of our friends watching from the table at the end of our lane.
Thankfully, that never happened.
It was a really fun night, but as I've reflected on my pitiful scores in both games, I've asked myself a question I wish I would have thought to ask myself Saturday night.
"Why didn't I try throwing the ball a different way?"
Honestly, bending down and rolling the ball between my legs would have been less embarrassing then having a score of 28 in the sixth frame of the game.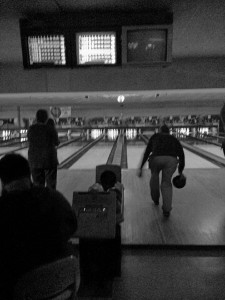 As I talked with a friend this morning and laughed about the memory,
it occurred to me that life is really no different than a game of bowling?
Do you find yourself constantly in the gutter?
Are you trying hard every single day to live a great life yet feeling like you're coming up short?
Here's my meager advice:
Take a good look at the lane in front of you.
Find your center.
Figure out exactly where you need to focus.
Be willing to listen to others who are showing some success.
Tackle one frame at a time.
Don't worry about the final score.
Celebrate every good throw.
And always take time to celebrate when others have a great throw too.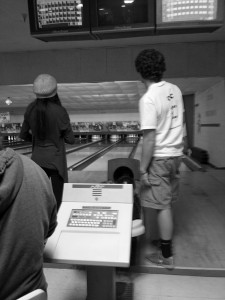 But if you keep messing up,
if you keep trying and nothing improves……………….
try something new.
Change where you're standing.
Change how you're holding the ball.
Change your angle.
DO SOMETHING DIFFERENT!!
Life is too short to live in the land of gutters.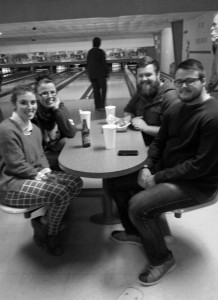 But more than anything,
don't let your skill level define you.
Life is about so much more than a score.
I may have only seen numbers like 48 and 52 in my tenth frame Saturday night,
but if I measure the memory by the laughter we shared, my score was perfect.
And that's what really matters!
If I'm really honest, though,
I do have an inner desire to go back and try again…………………….
Anyone up for a game?
You know I won't make you look bad!
It is God who arms me with strength,
And makes my way perfect.
Psalm 18:
Thank you, Martha, for a super fun night!!
And a great reminder about what really matters in life!!
I love you!
Need a fresh perspective?
A new outlook?
An attitude adjustment?
I often find the winter months difficult, so the need for some quality self-talk always does my soul good.
I've learned that seasonal blues are always a part of my January and February.
And since I've battled periods of depression my whole life, I've had to develop some strategies for avoiding major times in a pit of sadness.
Not long ago, Olivia was in a low time herself.
As we talked, I remembered having so many of those same feelings at her age.
 I would be in denial if I didn't admit that I still experience these feelings today from time to time.
Loneliness
Insecurity
Self-doubt
Fear
Anxiety
But I've learned a lot in forty-nine years.
I've learned that if I dwell on the negative, I will live in the negative.
I've learned that if I think sad thoughts, I will feel sad.
I've learned that if I think I need more to be happy, than I'll never be happy with what I have.
I've also learned that if I spend my time focused on myself, I will constantly be in turmoil.
It's when I release the need to fix me,
let go of the desire to figure out what's next,
stop thinking about how I can make my life better,
say goodbye to the need for more…………………
that's when I become happiest.
When I turn to others and see their needs,
when I look around and think, "How can I help them?"'
when I realize just how much God has done for me and how full my cup really is……………………..
that's when I become fully alive.
As Olivia and I talked about the things she was feeling,
I was on my way out the door for a meeting at church,but I really wanted to leave her with something to think about.
That's when I said the words that stuck with me through the whole meeting.
I said,
"Olivia, when I feel like you're feeling right now, it does my heart so good to reach out to others and see how they are doing.  Pour your life into someone else's and watch God fill you up."
 I sat in the meeting and kept imagining the pouring of one person's life into another's and I had a visual that I couldn't shake.
I remembered a pitcher and bowl that were tucked away in my bedroom.
I couldn't stop thinking about what I was going to do as soon as I got home,
because I want this year to be a year where our family pours.
 I walked in the door about an hour later and went straight to my bedroom on a mission.
I found the bowl and pitcher covered with dust.
I took them to the kitchen and washed them.
I went in search of stationery in a drawer in a dresser in our back room,
and I filled the pitcher and the bow to overflowing.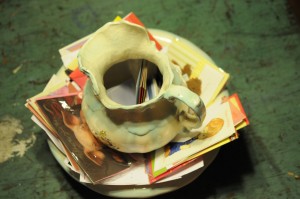 I placed this new mission plan right in the middle of our kitchen table; and I told Tim and Olivia that whenever we thought of someone who needed a note, I wanted us to grab a card and an envelope and pour into someone else's life.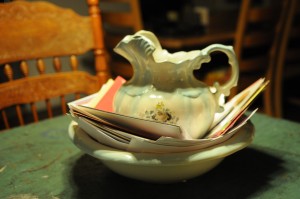 Because in so many ways, God has filled our lives up with more than we could have ever asked or imagined.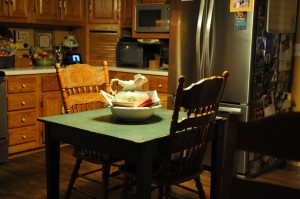 Maybe you're feeling a little blue this winter.
Maybe you're longing for a little more from life.
I want to challenge you this morning with this phrase I'm sure you've heard before,
"The secret to having it all is knowing that you already do."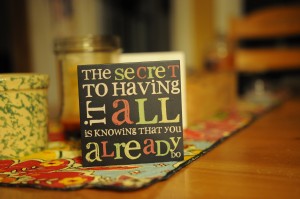 Once you wrap your mind around this truth,
you realize just how full your life is and there's really only one thing to do when your cup overflows………………….
POUR!
Pour love
Pour hope
Pour encouragement
Pour hugs
Pour service
Pour time
Pour whatever you need to pour to make your heart sing.
Because a world full of pouring people is a world full of joy.
Praying for you today.
Praying for you as you choose to pour.
Give, and it will be given to you. A good measure, pressed down,
shaken together and running over, will be poured into your lap.
For with the measure you use, it will be measured to you."
Luke 6:38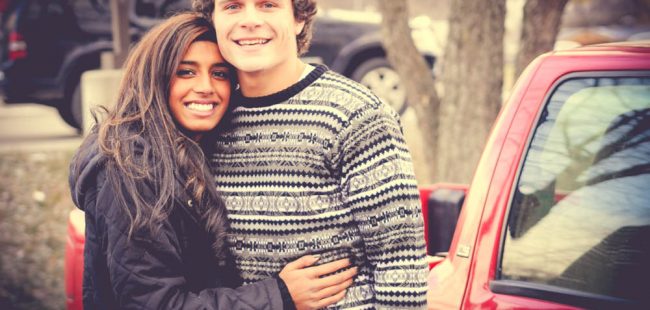 I don't think I'll ever stop being amazed by  the simple moments in this life that turn into defining ones.
Just when I think I've seen it all,
something happens that shifts the ground under my feet,
helps me see more clearly what love really looks like,
and
causes me to step back and just say, "Thank you, Lord."
Yesterday was one of those days when love literally bloomed right in front of me,
and I was blessed to capture the moment with the lens of my camera.
I've been planning to write a post about Olivia's boyfriend for a while now.
I've been thinking and thinking about the right words, the right pictures, the right introduction……
because what I want to share about Luke isn't as much about what he means to me as my daughter's boyfriend (although that's very significant) as it is about what he means to me as a teenage Christian.
I've been wanting to share about Luke's love for God and how it inspires me and gives me hope for this next generation…………………
I've been wanting to talk about his plan to attend Bible college and enter a life of full-time ministry and how this desire to share the love of God with others compels him even now as a senior in high school.
He understands personally what it means to be saved by grace and this deep awareness of his own need for God's love and mercy drives him to share what he knows with others.
Over Christmas break when many teens were spending time playing video games or watching movies, Luke wrote a Spoken Word poem about what it means to "fit out" instead of "fit in" in a world where the pressure to follow the crowd seems to push many teens away from God rather than closer to Him.
With help from his sister, Abby, Luke created his first Spoken Word video for YouTube.
I want to share it with you today, but before I do I want to give you a glimpse into the soul of this young man.
I truly believe God set up this opportunity for the world to be able to "peek" into the heart of Luke,
because yesterday never would have unfolded like it did had so many things happened differently.
First, we had an unexpected snow day which meant I was home instead of in Olive Hill which is where I would have been when Olivia was suppose to be leaving for her date with Luke.
Second, since Olivia has never driven on icy roads, we weren't quite ready to send her on her way alone; so I drove her to meet Luke instead of allowing her to take her own car.
Third, because it was her birthday, I grabbed my camera because I wanted her picture with Luke before they headed out on their date.
Fourth, the lighting was perfect for photographs since they started their date in the early afternoon so that they could get back to Luke's church in time for youth group because he had invited a friend and wanted to be there in case he showed up.
So, Olivia, her best friend, and I set out for Ashland around 3:15 yesterday.
As we pulled into the parking lot of McDonald's to meet Luke, I had no idea how the next ten minutes would become not only a story I believe we will carry with us the rest of our lives but also a visual of exactly how big Luke's heart really is.
Luke walked to Olivia's door, as he always does, and opened it for her.
But instead of walking her to his truck, he turned her around so that she was walking backward the entire way.
I really wasn't sure what was going on, but I grabbed my camera and hopped out because I really wanted one picture of them before they left and it looked like Luke was going to steal her away very quickly.
I began snapping photos in the McDonald's parking lot, fully aware of just how crazy this moment may be looking to anyone who just happened to be driving through in need of a cheeseburger.
Luke planted Olivia in front of his truck, and said, "Open this, but don't look back."
Olivia was grinning ear to ear as she unfolded the paper in her hands.
I just kept clicking, unsure of what would happen next.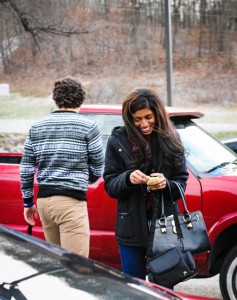 When Luke turned back from his truck with this rose in his hand, Skyler and I were dying.
Olivia had no clue what was going on.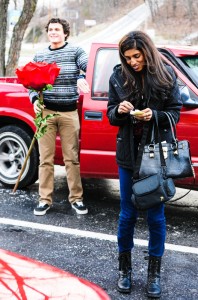 She lifted the tiniest, glass rose from the paper in her hands and made the sweetest little sound as she said,
"Look how cuuuuuuuuute!!!!!!!"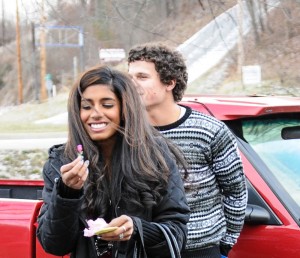 She started to turn, but Luke said, 'Read the letter first."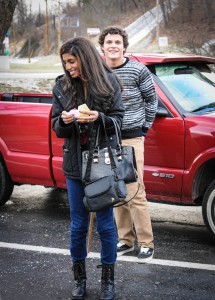 His grin as he waited was priceless.
Her grin as she read his letter was priceless too.
I found myself so caught up in the moment that I totally forgot we were in public…………………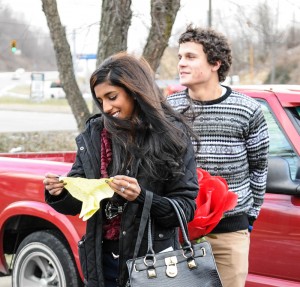 Until I heard a man say what I think Luke may have considered the most unbelievable words that could have been said in that moment.
From behind me, I heard, 'That's the biggest flower I've ever seen in my life!"
Luke was dumbfounded.
Olivia was enthralled with what she was reading.
Skyler and I were laughing so hard I could barely breathe.
The poor gentleman realized in that moment that Olivia was unaware of what Luke was holding, and then bellowed out,
"Oh man, I am so sorry!! I feel so bad."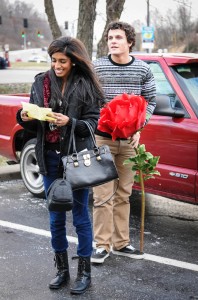 I'm pretty sure that right that second Luke wanted to rewind time and somehow take this man out of the moment, but I was certain Olivia had no idea what had just happened.  The letter had captivated her heart.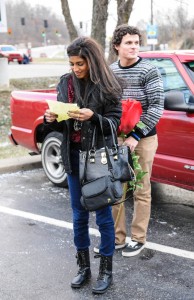 She slowly turned.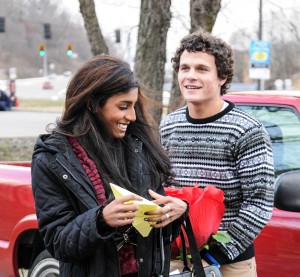 She screamed and began to laugh.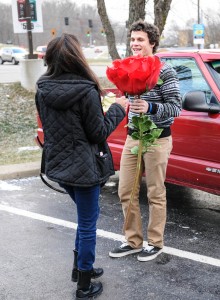 She also had never seen a flower this big in her whole life.
I love the look on Luke's face as his gift is received with such joy by Olivia.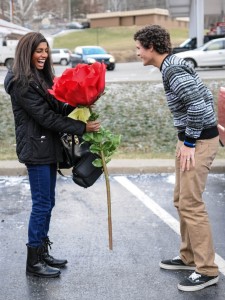 With her hands weighed down with all she had brought for the evening and all Luke had handed her as she had arrived, she struggled to find a way to say thank you except with her smile.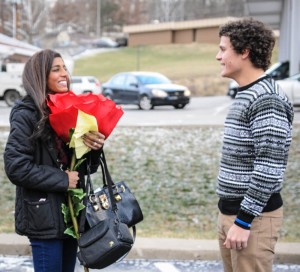 After she had had a minute to regroup, she pulled out her tiny rose and said,
"I thought that man was being sarcastic.  I thought he was making fun of this flower when he walked by!"
We all had such a good laugh, and I really regret not going into McDonald's and getting that man for a photograph.
  If you hear a man telling this story from the perspective of that man, please have him contact me,
because I want him to know how his sweet words and honest mistake added so much laughter  and joy to our day.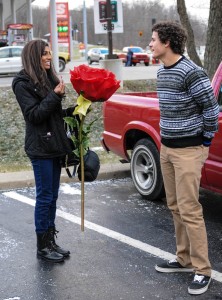 Olivia was finally able to manage a way to give Luke a hug, and in this moment I know Luke and Olivia both felt exactly what God longs for us to feel when we realize just how much He loves us and longs to shower us with surprise gifts every single day.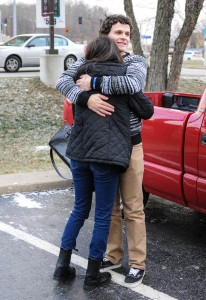 Now you've seen a glimpse into the heart and creativity of the Luke we all love and cherish.
Yesterday, God gave me the privilege of capturing this love with my lens.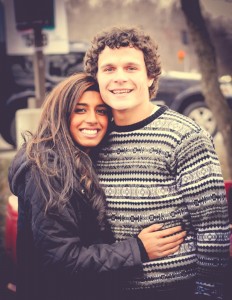 While we couldn't have handpicked a better boyfriend for our girl, I also couldn't have come up with a better way of introducing his Spoken Word video entitled, "Fitting Out," than by sharing this memory from yesterday.
Luke is a teenage boy who longs to "fit out" instead of "fit in."
God's love has bloomed in his own life and he understands forgiveness and mercy firsthand.
Because of this, he wants everyone to know just how purposeful life is when you choose to live it for Him who loves you most.
When I think of how Olivia's life began, seemingly unwanted and abandoned in the world's eyes, I am overwhelmed at how God continues to show her just how wanted and loved and cherished she really is…………..
and one of the ways He shows her is through her relationship with this amazing young man.
I hope you enjoy his message of God's love that his sister Abby captured with a lens.
Today, let's all choose to "fit out" in a world screaming for us to "fit in."
Romans 12:2
Do not conform to the pattern of this world, but be transformed……..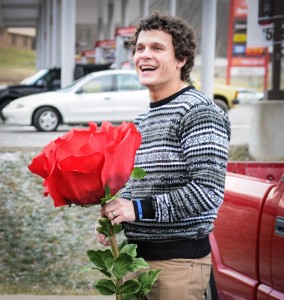 Darren and Julie Diamond, you have raised a true jewel. Thank you!
(Before watching the video, you might want to pause the blog music in the lower left corner of the screen.)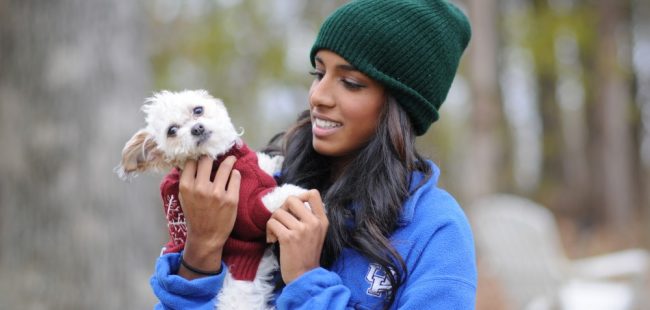 Well, today's the day!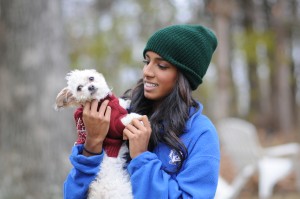 Seventeen is Olivia's new sixteen, and the age of  legal "adulthood" is only one year away for our youngest child!
I remember this birthday very clearly in my own life, and I remember feeling, for the first time ever, like I was getting "old."
I also remember churning inside with both excitement and fear.
The reality of a life outside the safety of my parents loomed closer than ever before,
and "what I was going to be" or "where I was going to go to college" seemed to be questions that came up often in conversations.
Olivia and I talk a lot about what she wants to "be" and where she'll go to college.
These are life-changing decisions.
But, we also spend a lot of time talking about who she is right now.
And maybe, just maybe, that question is more important than any other question in her seventeenth year of life.
So, today, as I think about Olivia blowing out candles on her birthday cake and making a birthday wish, I think about what I would whisper as a wish for her if my wish would count.
When I think about whispering wishes as her candles flicker away, I also think about the many girls I work with at church and school as well as all of Olivia's friends; and I realize that my wishes for them would be exactly the same.
I wish for Olivia (and all other teenage girls) a year of figuring out exactly who they are-
a year of developing a deep awareness of all that is stored deep inside them that God longs to develop and use to make this world a better place.
Can you write?
WRITE!
Can you encourage?
ENCOURAGE!
Can you sing?
SING!
Can you play an instrument?
PLAY!
Can you dance?
DANCE
Can you paint?
PAINT!
Can you draw?
DRAW!
Can you listen?
LISTEN!
The list goes on an on…………………..
I wish for you a year of deep, unending joy.
I wish for you a year of laughter.
I wish for you a year of love .
I wish for you a year of looking in the mirror and knowing that who you see is perfect and beautiful in the eyes of God…..and that's really all that matters.
I wish for you a year of seeing life through the eyes of others and being filled with compassion for them because of what their view of the world might be.
I wish for you a year of knowing that life is short, fragile, and precious.
Make every minute count.
Spend quality time with friends.
Create memories that are fun and pure and innocent.
Reach out to others who may need a friend just like you.
Live every day in such a way that people will be drawn to Jesus by what they see in you.
I wish for a you a year in which you are fully present in every moment, not looking back with regret or ahead with fear.
I wish for you a year of kindness and contentment.
Girls can be mean.
Working with teenage girls and being a mom, I see it and hear about it in some fashion almost every single day.
Don't be a mean girl.
Don't exclude.
Don't ignore.
Don't judge.
Don't put up walls.
Don't elevate yourself in order to lower someone else-it truly only lowers you.
Don't compare.
Don't over-analyze.
Don't assume.
Don't dwell on the words and actions of others.
Don't try to fix anyone but you.
Don't control.
Don't complain.
Don't be sarcastic.
Don't tear others down thinking that in some way this builds you up………it doesn't.
Don't rush today in order to get to tomorrow.
Put others first, and you'll never feel last.
BE NICE.
BE SWEET.
BE REAL.
BE AUTHENTIC.
BE TRANSPARENT.
BE WILLING.
AND ALL THE WHILE,
BE STRONG!
BE BRAVE!
BE CONFIDENT!
BE DARING!
BE ADVENTUROUS!
Never forget that you are living a life today that will become a legacy in the future.
What do you want your legacy to look like?
How do you want to be remembered?
What mark do you want to make on this world?
To Olivia and all teenage girls who may read this post,
Be the best version of you that you can possibly be, and everything else in life will fall beautifully into place…..in His time.
I thank my God every time I remember you.
 In all my prayers for all of you,
I always pray with joy ………… being confident of this,
that he who began a good work in you will carry it on to completion until the day of Christ Jesus.
Phil. 1:3-6
Happy 17th birthday, Olivia Faith-Pallavi Nischan!
I hope this is your best year ever!!
I love you!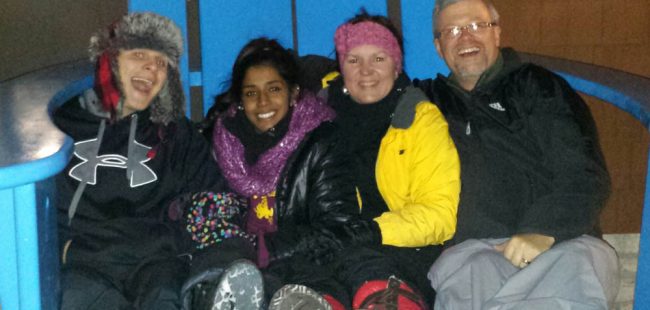 I've been sharing a picture of Olivia as a little girl each day for the past week on Instagram and Facebook.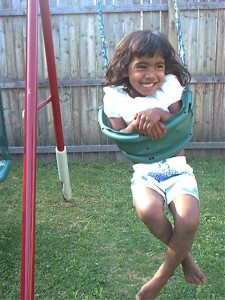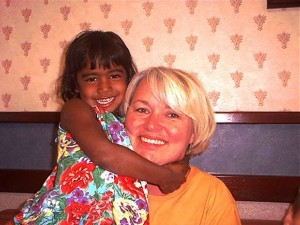 I've chosen to reflect on a very specific era in Olivia's life, because it was the chapter in which she was bringing such joy to our family after losing our daughter Adrienne.
But it was also the chapter before Nick was diagnosed with cancer.
In this tiny window of time, my first grief was overshadowed in a beautiful way by the gift of Olivia's smile.
My heart was freed up to feel as if I had somehow conquered the deepest sorrow I thought I would ever experience.
Within three years of Olivia becoming our daughter, though, we heard the words "brain tumor" and since that day, life has never been the same for our family.
Olivia spent a lot of the next few years being shuffled between several of my friend's homes as Nick was in and out of the hospital.
She spent many months either living out of a suitcase and even had a dresser at one of my friend's houses just to make her feel more at home.
I'm thankful for Tiffany, Martina, Donna, and so many more who stepped in to help take care of our little girl when our lives were pulled into a storm that many days seemed like more than we could survive.
It wasn't the story I would have written for our family, but by the grace of God we're all standing on the other side of yet another season of deep sadness.
Tim and I have felt many times that while we saw Olivia as such a blessing after the loss of our baby girl, God knew way before us that she would be a double blessing in that she would keep our hearts smiling and our lives busy after the loss of our son Nick.
He would have been our last child at home as all the other boys grew up and left for college, marriage, and big adventures.
I still sit amazed today as I think about a day seventeen years ago when a desperate mom in India allowed her sister to take her newborn daughter and drop her from a bridge because she had no way to take care of her on her own.
I'm brought to tears as I think of how, at that very same time, Tim and I were praying about whether or not to move forward with adoption, not realizing that the very daughter God had already planned for us was being found by a policeman and taken to a nearby hospital and then ultimately to an orphanage.
This policeman named her "Pallavi" before leaving her in the hands of the medical world.
I love that this name means, "New beginning….new leaves."
Our Olivia Faith-Pallavi may have been abandoned in the world's eyes; but she was never, ever abandoned in God's eyes.
He always had a plan.
As I was reading this morning about Abraham and God's call on His life, I was struck by the verse in which  Hagar, who had been mistreated and then ran away from Sarah, is met by an angel of the Lord who comforts her in the wilderness.
Hagar realized in that moment that she had never been alone as she wandered in the desert, and she gave God a brand new name.
She called Him,
"The One Who Sees Me."
I love that God always saw Hagar.
And I love that God always see us……………..no matter where we are, no matter how alone we may feel, no matter how broken or sad.
God saw Hagar.
God sees you and God sees me.
This past weekend, we took Olivia and her boyfriend on a ski trip for her birthday.
I wish I could put into words what joy feels my heart and Tim's when we are with these two.
I wish I could explain what it feels like to have KLove playing on the radio and hear both of them singing along in the backseat.
I wish I could somehow wrap up all the joy that's inside me when I am near two teenagers who love God as much as they do.
Today, I want to share a few picture memories from our trip, but I also want to remind you of this truth –
GOD SEES YOU!
He understands your deepest heartache, and He always has a plan.
He never misses a tear that falls from your eye, and He longs to bring joy back into your life.
Trust Him on your saddest day, because somewhere down the road there is laughter again.
I promise.
Cling to Him when there is nothing else left to cling to; because He never, ever lets go of you.
Abandoned?
Never
Unloved?
Never
Alone?
Never
Rejected?
Never
God walks through the deepest valleys with us and even when we can't find the tiniest ray of hope, He can.
He actually is that very ray of hope we are searching to find.
He is right beside us with every step we take.
This past Sunday night, Olivia said
"I'm just going to call this my birth week, because we don't really know for sure when I was born."
I found this statement sad and sweet at the very same time.
Olivia will never know her actual birth story while she's on this planet, but I love the promise that one day she will know
"EVEN AS SHE IS KNOWN." (I Cor. 13)
Because of that, I am thankful today.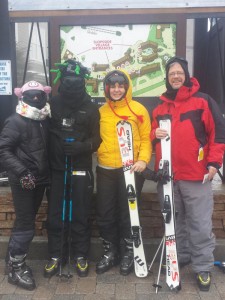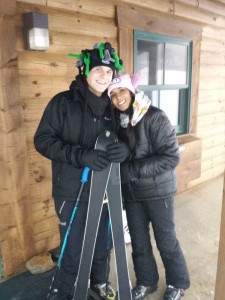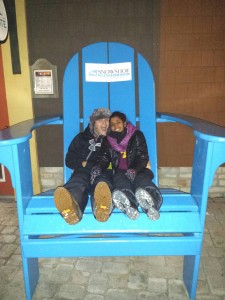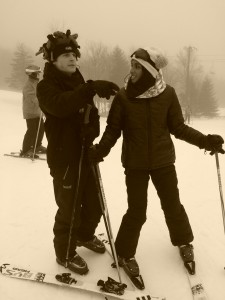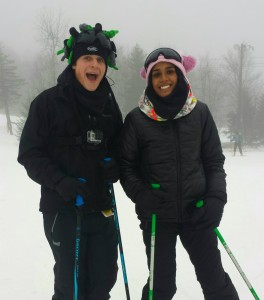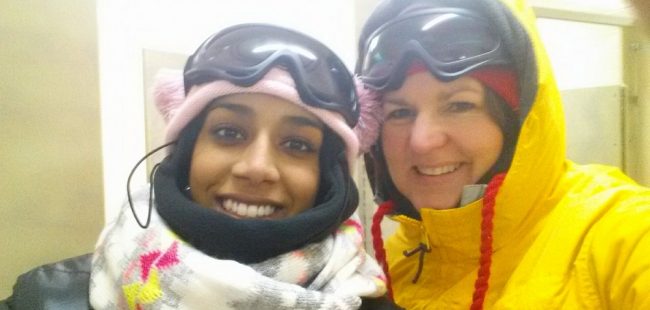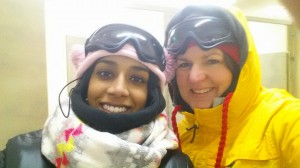 Sitting on the shuttle that took us from our car to the ski lodge,
I looked like any other skier ready to hit the slopes.
Ski boots, goggles, snow pants, and jacket……………….I had it all.
I even had a certain level of excitement for the day, although I would be stretching the truth if I didn't add that mixed with this excitement was a great level of fear.
But, as far as any other person aboard the shuttle was concerned, I was just another skier ready for a day of snow-packed action.
I'm not sure when reality set in, but I'm pretty sure it was the moment our "Intro to Snow" instructor explained how to snap our boots into our skis.
I'd love to make a list of excuses for my almost complete inability to stand on skis.
I could spend a long time talking about the freezing rain that had covered every surface with a layer of ice.
I could focus on the fact that my boots weren't tight until after I had fallen several times and the instructor had personally tightened them for me.
I could even talk about my age for a while, because most people I saw skiing confidently throughout the day looked to be anywhere from four years old to about thirty-five.
(And yes, many preschoolers were passing me by with impressive style and extreme confidence).
But, if I sit back and really look at this past weekend with an honest eye, I can't deny that the icy conditions didn't stop the rest of our "Intro to Snow" class from progressing from the nearly-flat practice  terrain to the actual slopes.
I also can't ignore the fact that even after my boots were tightened, my skills didn't miraculously improve.
I also can't talk about my age, because there were plenty of people zooming by me as I watched from the sidelines who were well into their mid-life years.
The truth is:
I was afraid of just about everything about skiing.
I was afraid of falling.
I was afraid of not being able to stop when my skis began moving too quickly down an inclined surface.
I was afraid of the ski lift (which our instructor rode with me the only time I even gave it a try).
At one point in the day, Luke strapped Todd's Go-Pro on me because the battery had died and he wasn't using it anymore, and I remember vividly how I felt as I glanced in a mirror as I left a bathroom, seeing my reflection and actually laughing out loud.
There I stood in my ski pants and jacket with goggles on my head and a Go Pro on my chest, looking like some kind of daredevil yet knowing deep inside that the only thing about my reflection that was true was that my jacket was the same color as fear in literary symbolism……….bright yellow.
I was a fake skier.
I was a  skier wannabe.
I was a mom trying my best to participate in my daughter's birthday weekend but falling miserably short (literally).
At one point in the lesson (actually after our first solo attempt at shuffling and then coming to a stop) when I fell right at the feet of the class instructor and struggled to even be able to stand back up again, I knew I was in trouble.
As the class continued and  my ability to stand without falling didn't show any signs of improving and the instructor clearly knew my name better than anyone else's, my laughter began to fade.
If I could put into words how badly I wanted to quit, I would.
I turned to Tim and said, "I don't want to do this anymore. I can't ski."
He started saying things like, "Baby, you'll be so mad at yourself if you don't finish this class."
He even had the nerve to mention my blog and how I would regret not being able to write about the experience.
The more he talked, the more I wanted to run…………….but there's something about having your feet strapped to skis while standing on a sheet of ice that keeps you locked in one location.
My eyes had filled with tears by the time our teacher came to get me for the next part of the lesson which involved riding on a conveyor belt to the top of a small incline that was built to teach skiers how to maneuver right and left turns.
I looked at him and said,
"I really want to quit.  I can't do this."
But, like Tim, he insisted that I could do it, so we made our way to the conveyor belt which might as well have been leading me to some sort of torture chamber.
There was no part of me that felt anything but dread and fear as I neared the end of the track and knew that I would soon be released to the instability of my skis and the icy ground.
As I watched others from my class follow the instructor's directions and move through the curves with very little difficulty, my heart pounded.
I looked at the women next to me and said, "I am terrified."
I was so relieved when I heard our teacher say,
"Tammy, I'm going to do this with you."
I didn't care how it sounded or looked to see me hold his arm and slowly move from one end to the other.
All I knew was that I was okay as long as I could feel my hands gripping his arm.
I didn't even care when this same instructor gave me permission to take off my skis and walk down the hill to the ski lift and then said, "I'll ride with Tammy."
I lost all pride as I realized that there was nothing about me that said,
"You have the potential to become a great skier."
This weekend, I was a mom wearing skis.
That was it.
Nothing more.
Nothing less.
When I finally embraced this reality and began enjoying the experience as a spectator, I was freed up to be me.
I even took pictures of another family as I was waiting for Tim, Luke, and Olivia to complete another slope;
and enjoyed my time with them.
In spite of my own inability to master a new sport, I had an amazing weekend;
and I have so much more to share about it.
But for today, I'll just say this.
Goggles and skis do not a skier make.
So any picture you might see of me dressed like a skier is a picture in which I am posing as something I am not.
I will forever laugh at the memory of me in a shuttle sitting in a row of people ready for a day on the slopes.
My awareness of just what a fake skier I really was caused me to laugh many times as we moved throughout the day, but it also made me think about other parts of my life that really matter in the scheme of things.
Who am I really?
It's not the outside that matters.
What I carry in my hands, how I look as I move from place to place, where I spend my time, who I spend time with………………………..
What really matters happens deep inside of me where no one else can see or go.
Who am I under all the layers?
That's the question for me as a new year begins.
It's the only question that really makes a difference.
But the LORD said to Samuel,
"Do not consider his appearance or his height,
for I have rejected him.
The LORD does not look at the things man looks at.
Man looks at the outward appearance,
but the LORD looks at the heart."
I Samuel 16:7