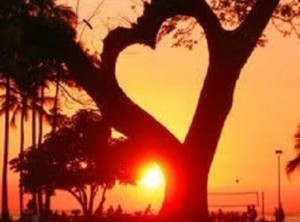 It's quiet.
My heart is filled to overflowing……….
I have so much to say,
and deep inside I know He's listening.
The Creator of the universe.
The One who spoke the stars into space and  the planets into orbit.
From nothing He made everything.
He spoke and chaos was filled with order.
Silence was suddenly filled with the sounds of mighty wind and rushing water.
His Words have always had a way of changing whatever is near them,
yet His ear is continually bent towards me and towards you.
No wonder words seem inadequate this morning.
To speak to Him who spoke me into being.
It's a mystery beyond my comprehension.
How can He who holds all created things together have time to hold me too?
Yet in the depths of my heart, I know that even when words won't come, He understands.
In His amazing wisdom, He planned for moments just like this.
He knew.
He who created me and you knew there would be moments in our lives that were
too big,
too scary,
too overwhelming,
too sad,
too complicated,
too confusing,
too filled with emotion……………
to even begin to speak about them in a way that made sense.
He understood before we were even made that there would have to be a way.
A way for us to communicate when our ability to do just that seemed impossible.
I'm thankful this morning for a God who thought of everything.
I'm thankful this morning that I don't have to come up with words,
because He already had a plan for moments just like this.
In the same way, the Spirit helps us in our weakness.
We do not know what we ought to pray for,
but the Spirit himself intercedes for us through wordless groans.
Romans 8:26
So when you don't know what to pray,
just tell Him.
He's got this.