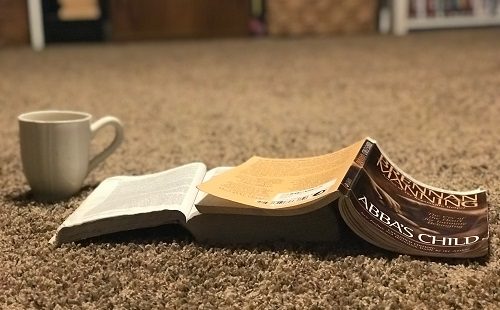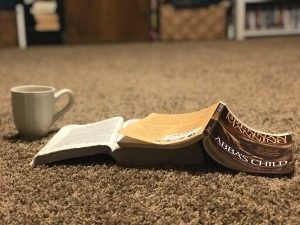 Diapers.
Long nights with little sleep.
Never-ending laundry.
It's hard to even remember all the things that used to be part of my motherhood story.
_____________________
Like the voices of my children floating through the house,
the memories of things that once completely wore me out are slowly fading away.
______________
I'm not sure if these memories seem foggy because they feel so distant,
so untouchable,
or if they've just been buried under all the new things motherhood has brought my way.
______________
I try to get up early.
Spend time with God before I walk out the door.
Read my Bible.
Plow through the Old Testament stories of God trying desperately to lead His people to a better land.
Drink hot tea.
Pray.
Breathe.
And all the while,
my mind wanders……
just like the Israelites in the desert.
____________________________
Are my kids okay?
Are they happy?
Do they know how much I love them?
Are they searching too?
Do they want to know Him more than they did yesterday?
Did I do enough to make that pursuit attractive?
___________________________
For me, the hardest part of motherhood is definitely this newest chapter.
Letting go.
Completely.
Trusting God to fill in all the gaps,
cover all the wounds,
be the feathers I used to be.
________________
And as I think those words,
it happens.
 God speaks.
He's had enough.
He pries my hands away from all I'm clinging to and very gently says,
"I've always been their feathers."
_____________________
I look up.
Toward the wall in front of me.
Trophies
photographs,
childhood artwork drawn by little hands.
Chapters of life I thought I controlled.
Who did I think I was?
I stumbled then just as I stumble now.
I may have been carrying my kids,
but God was carrying me.
And does that mean He was carrying them too?
_______________________________
Why do I fret?
Why do I allow so much of my mind to become consumed with their journeys,
their happiness,
their relationships with God………………….
when I often struggle with my very own??
_______________________________________
Motherhood never ends –
But neither does God's pursuit of me
 or my children……………..
After all, they were His long before He loaned them to me.
 And He uses everything to keep them close or draw them back,
the hard times and the easy,
whatever it takes to pull them closer to Him.
So today,
as I head toward a day filled with my own kind of work,
I've got to allow God to do His.
Maybe confessing my struggle to the world will somehow completely release my heart and mind from all that's been weighing them down.
Help me, Lord.
I am one of yours.
Abba's Child………….
and my children are too.
You love them each more than I ever could.
What more do I really need to know today?
You're always working for good.
Always.
Draw my children near to You.
Cover them with your feathers.
As you always have.
And let me fly………………….freely trusting You to meet their every need.
I love you so much, Lord.
Thank you for pulling me back to you,
time and time again.
 I think, 
for the first time in a long time,
I feel a little better.
__________________________
He will cover you with his feathers,
and under his wings you will find refuge;
his faithfulness will be your shield and rampart.
Psalm 91:4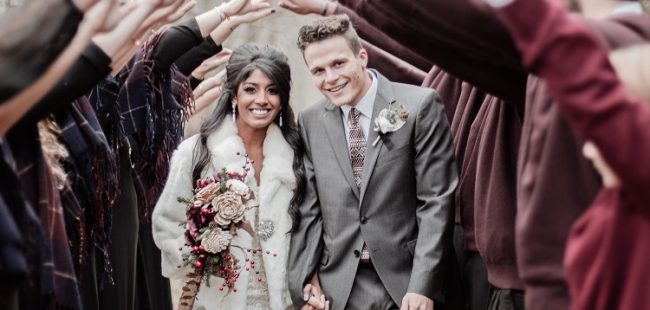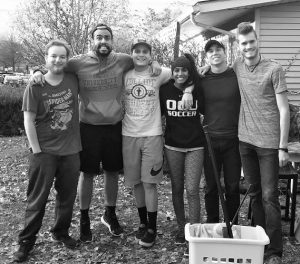 '
I'll never forget the day I met Davi,
one of Luke's closest college friends.
His smile was the first thing I noticed.
His Brazilian accent was a close second.
His sweet way of calling
my daughter
"First Lady"
made me smile so big.
I loved everything about this young man,
and he showed up just when we needed him
as we worked hard to get Luke and Olivia's first home ready for their big move-in day.
Davi, like so many of Luke and Olivia's college friends,
had a servant heart that dove in happily to tasks that easily could have been avoided
because of busy schedules as the semester neared its end.
But Davi, along with many others,
demonstrated selflessness and joy as they
cleaned and painted for hours,
in order to create a home
for two people they loved dearly.
Friendship became more than a word as Luke and Olivia's wedding approached.
The night of the rehearsal dinner, however, Davi stood up,
and I found my eyes filling with tears as he began to speak and
take his love for Luke and Olivia to a whole new level.
Friendship transformed from actions into the gift of words
my daughter and son-in-law could carry with them through all of their marriage
on the good days and the not-so-good.
I hope his words speak to you today the way they spoke to me on Saturday evening, December 16th, 2017.
I hope they rekindle love if you need it.
I hope they restore hope if you're looking for it.
I hope they inspire you to
love deeper,
love longer,
love harder,
and never walk away from someone just because it isn't easy to stay.
We live in a throw-away society where words like disposable and replaceable have crept into every corner of our lives.
I know there are times when things are out of one person's control……………
my heart aches in those moments.
But if you know someone who is teetering on the edge of doubt………………..
and still has a chance……………
please share Davi's toast with them.
The world may be screaming,
"Be happy.
Think about yourself.
You only live once."
But God never stops whispering,
"Stay.  Fight.  Win."
through voices just like Davi's –
and I'm forever thankful.
________________________
Thank you, Davi, for this gift of words.
_________________________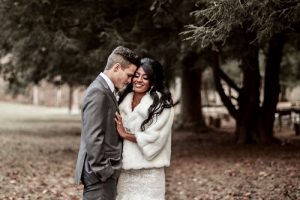 "No, love doesn't happen in a glance of eyes
No, love doesn't happen as a result of kissing
No, love is not a passionate feeling
No, love is not having kids with someone
No, one cannot waste this word like this."
Love takes time,
it takes pain,
it takes crises,
death,
disease,
it takes sin,
hurt feelings,
offenses,
discussions,
uncertainties,
deception,
 frustrated expectations,
dead dreams,
losses,
painful change,
emptiness,
solitude, 
anguish,
sadness,
lack of resources,
struggles,
nights of insomnia…….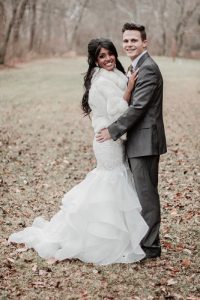 If,
after years and through all of that,
someone stands by your side,
if this person does not give up on you,
then,
finally,
you can look into each other`s eyes and truly say:
"I love you"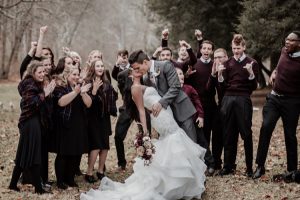 This "I love you" will be more than just words coming out of your mouth,
this "I love you" will be words that are tested and proven by life…"
Luke and Olivia, this text is not all mine.
but the pastor who said it
knew the Bible enough to bring an idea of love
that sounds impossible to be lived because it reflects the way the Father loved us,
in and through Jesus. 
Bad news:
It is a Biblical standard that is unreachable for human beings by themselves.
Good news:
He is here with us.
Within us.
In you.
With you two.
And that's why it is possible. 
We've only been friends for four months,
but I love you enough to say this:
My wish for you is that you live this love.
More than words, may you seek and experience it. 
His love brought you two here.
His love gave you two life as individuals.
Now, this same love, lived through Him, will guide you as one.
As three with Him.
And as four or five or more when the babies come.
 
About love, when it is time to say it, may you say it.
When it is time to show it, may you show it.
When it is time to prove it, may you prove it.
When it is time to sacrifice, may you sacrifice.
When it is time to create indelible memories, may you do so. 
And if you ever question how much the Creator loves you two,
look around.
Look at all those people here.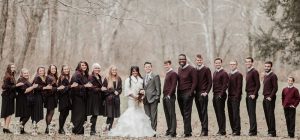 Look at the pictures of this day.
Look at each other. 
Love you two guys!
Happy first day of a new life!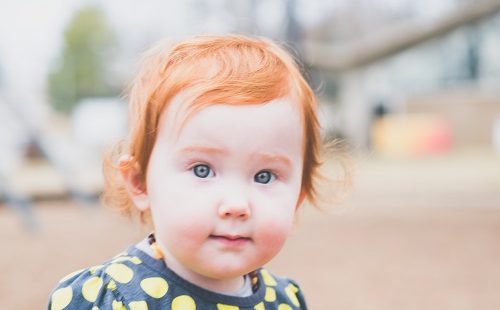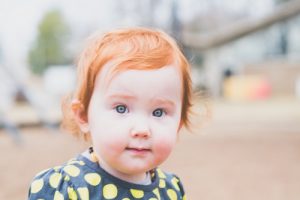 Round and round, thoughts spin in my head.
How does our world have the capacity to hold so much good……………
and yet have room for so much evil?
Yesterday, evil pushed its way into our country…….once again
and tried to take over.
It forcefully took what was never meant for it to have
and left our nation staring at screens,
asking why?
wondering how?
Evil never makes sense.
We can ask a hundred questions.
We can ask them all day long;
but even if we come up with as many answers as to why……….
evil leaves us empty.
Speechless.
Aching.
Scared.
Evil only wins, though, if it turns us into anything less than good.
Because the only way to overcome evil is with the very thing it hates.
Good.
Love.
Mercy.
Compassion.
Love sees beyond the face of the one who carries hurt into a school and isn't afraid to ask,
"What is really going on here?"
Our nation has a problem,
and it's bigger than "who is holding what" or "how they acquired it."
It's bigger than any laws or the lack of them.
Evil is a heart issue.
And no amount of law passing can change a heart.
We can pretend evil is humanly fixable…….
because fixing things is what we all want to do.
Some things are just too broken for human hands.
And this world is one of those things.
We need more than a manmade
or woman-made
or people-made
or whatever-you-want-to-call-it today………
glue.
And maybe that's part of the problem.
We're so caught up in word usage these days that we're missing the eyes of the very children we're trying to teach to read them.
We are a broken world and a confusing one.
Today, the media and our government have no problem sending out "prayers" to the hurting,
but tomorrow they may very well call into question anyone trying to pray within a school building.
No wonder our children often feel lost.
We teach them to want God when they need Him
but to push Him away when they think they don't.
We've got to change this mixed message
unless we think the next generation can survive by bouncing back and forth between faith and self-sufficiency.
There are so many things I want my granddaughter and every other child to know,
but today I want them to know that no matter how evil the world seems…………….
good is still here.
If they'll only look up.
He is the answer.
Always.
He is the way.
Every single day.
He is the Healer of all that is broken.
Forever.
And there's no law that can take away, change, or override that truth.
_____________________________
Most people, if they had really learned to look into their own hearts,
would know that they do want, and want acutely,
something that cannot be had in this world.
There are all sorts of things in this world that offer to give it to you,
but they never quite keep their promise.
C.S. Lewis