I've stumbled across his name several times today in my reading:
Rabbi Abraham Joshua Heschel
A scholar and author, this man knew grief all too well.
His sister, Esther, was killed in a bombing in Germany.
He mother murdered by the Nazis.
His sisters, Gittel and Devorah, both died in concentration camps.
Fleeing the country just before the invasion,
Heschel chose to never return to his homeland.
He is recorded as saying,
 "If I should go to Poland or Germany, every stone, every tree would remind me……"
There's something about the grief of a Jewish scholar that moves me.
There's something about a man who's overcome such unimaginable horrors that makes me lean in and listen when he speaks.
He once said,
"An individual dies when he ceases to be surprised.
I am surprised every morning when I see the sunrise."
Maybe that's the secret.
Never stop being surprised.
I want to feel fully alive.
I want to be surprised when I walk outside and a new flower has bloomed or a butterfly has landed on the edge of our dog's water bowl.
I want to be surprised when a mud puddle or an old piece of chewing gum is shaped like a heart.
Even if I'm in a big crowd and pausing to take a picture seems incredibly awkward,
I don't want anything to stop me from soaking up the surprises of today.
I want to be filled with wonder just at the thought of looking up and knowing He is looking down and cares.
How much more loved can we possibly feel than knowing this?
Saturday was my birthday.
The big 5 0.
I'm now on top of the hill everyone loves to talk about "going over."
I even asked Olivia and her friends to scream "over the hill" just once in my honor as they rode roller coasters Saturday at King's Island.
I told her,
Just celebrate this moment with me from there, and I'll feel the love.
The more I think about it, though, I'm still climbing.
I think this hill keeps going up!
There's still so much to see……………
higher and higher!
And I never want to stop being surprised!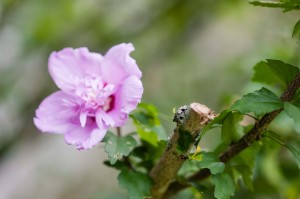 When I look at your heavens,
the work of your fingers,
the moon and the stars,
which you have set in place,
what is man that you are mindful of him,
and the son of man that you care for him?
Psalm 8:3-4