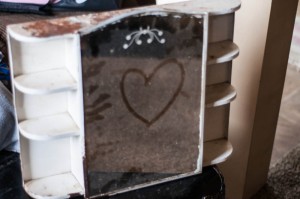 Sometimes I look back on a day and think things like,
"How did that happen?"
"How did I let this life get the best of me?"
"Why did I allow this or that to make me feel the way it did?"
Sometimes I wake up and wish I could have a do-over, a second chance, another opportunity to live the same minutes of yesterday in a totally different way.
Then I remember, as if someone has given me a firm shake back into reality,
that I only get one chance at each day.
One chance.
So no matter how I messed up yesterday,
no matter how I fell short,
I need to move on from it and face today or I'll be waking up tomorrow with similar regrets.
I could stack up plenty of days in a pile of "Wish-I-could-do-that-again days,"
but the reality is I can't.
So, what do I do when I want to live for Him………………
fully, completely, wholeheartedly, unabandoned,
and I find myself feeling a little less than enough.
I think I have to choose to live for Him in spite of who I am.
I think I have to live for Him, knowing that in every place I fall short He steps in and makes up the difference.
He is the grace-giving King,
the mercy-offering Savior,
the unconditionally-loving Father,
the peace-bearing Prince,
the one and only Lord.
And in spite of all I am not,
He still is all of that to me.
And to you.
Every single day.
On our great days.
And on our not-so-great days.
So, today, no matter what your yesterday looked like or the day before that or the day before that,
live for Him.
In spite of who you think you might be,
God sees you as the apple of His eye,
His precious child.
Embrace His love for you today.
All Him to be Your Father.
See how great a love the Father has
 bestowed upon us, that we should be
 called children of
 God; 
and such we 
are.
I John 3:1