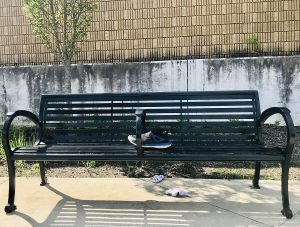 I walked by this park bench in Knoxville, Tennessee, Friday morning.
Tennis shoes and socks sat abandoned,
as if the owner had decided he'd had enough.
"Walk a mile in me," 
they whispered.
But as I stood there wondering why in the world anyone would leave behind such important parts of a wardrobe,
I realized something.
I can't understand the actions of someone I do not know.
and I can't walk a mile in their shoes either.
As hard as I might try,
I can't appreciate the wear and tear of a sole
without knowing the journey of that soul.
So I took this picture to remind myself.
Get to know the owner of the shoes.
Every color.
Every style.
Talk to them.
Walk with them.
Have coffee with them
Share life with them.
Cry with them.
Laugh with them.
Pray for them…..
and pray with them.
And when they take off their shoes because they've had enough,
I won't have to walk a mile in them,
because I'll quickly realize I already have.
____________________________________________
After we adopted our daughter from India,
she would sometimes pinch the skin on my hand and say,
"I want this,"
or cuddle next to me in bed and say,
"I'm sorry, Mommy, we don't match."
I can remember a few other defining moments in her growing up years in a primarily-white part of the country,
but I'll never forget those emotional nights alone with a child wrestling with the differences between us.
I will never claim to know how it feels to be the subject of racial discrimination.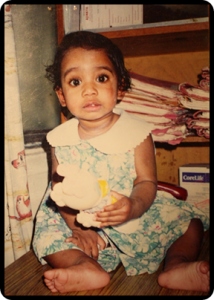 But that season in my life was enough to know,
it's real,
it hurts,
and
it's never okay.
God told Moses to take off his shoes because he was standing on holy ground.
And I think tonight we're all close.
It doesn't feel like it, I know.
The sharp rocks hurt
and
the broken glass cuts.
But the exposing of our soles may be the very exposure our souls need.
To feel the pain.
To know the anguish.
To slip out of our arch-supported footwear and ache with every step.
So take a deep breath
and step back before shouting,
because there's a lot of shoes to walk in these days.
And it's going to take a brave country to choose to walk in all of them.
Whether we're talking about skin color or figures in authority,
we have to play fair.
Hurling words and accusations won't heal our land.
But turning our head won't either.
I've been quiet because I haven't known exactly what to say.
And if I'm really honest, I still don't.
But I do know the One who spoke this world into existence,
and when He did, Scripture says,
"He created us ALL in His image,"
and then said,
"It is good."
And I know He sent His Son to walk where we walk,
so He'd know our journey firsthand.
Every struggle.
Every temptation.
Every fear.
He walked a mile in our shoes to show us how to walk a mile in each other's.
"A new commandment I give to you, that you love one another: Just as I have loved you, you also are to love one another."
John 13:34
"Whatever you did for one of the least of these brothers and sisters of mine, you did for me."
Matt. 25:40
And when a crowd brought someone to Him demanding justice,
John 8:7 says,
"He straightened up and said to them,
any one of you who is without sin be the first to throw a stone."
So tonight I'm sad for our nation,
because hatred is winning where love already conquered all.
And I don't think things are going to change until every single one of us is willing to take off our own shoes,
get uncomfortable,
and honestly do what it takes to understand each other.
Because I can't walk a mile in the shoes of anyone I do not know…………….
and love.
And isn't that the greatest commandment?
One of the teachers of the law came and heard them debating. Noticing that Jesus had given them a good answer, he asked him, "Of all the commandments, which is the most important?" "The most important one," answered Jesus, "is this: 'Hear, O Israel: The Lord our God, the Lord is one.  Love the Lord your God with all your heart and with all your soul and with all your mind and with all your strength.' The second is this: 'Love your neighbor as yourself.' There is no commandment greater than these."
Mark 12:28-31
One day this world will end.
All the fighting will cease.
And together we will praise the One who saved us from ourselves.
After this I looked, and there before me was a great multitude that no one could count,
from every nation,
tribe,
people
and language,
standing before the throne and before the Lamb.
They were wearing white robes and were holding palm branches in their hands.
And they cried out in a loud voice:
"Salvation belongs to our God, who sits on the throne, and to the Lamb."
Revelation 7:9-10
What would it take for us to quit waving fists and start waving palm branches today?
(The music on my blog isn't working right now, but I never write without David Nevue's music playing in the background.  This post was written while listening to his song, "Broken," over and over again. You can find it here: https://www.youtube.com/watch?v=6xAFsgqP4Rg )