It was just yesterday, wasn't it?
I opened the mailbox and there you were.
Well, it wasn't really you. but your photograph drew me in,
 and in less than a second it was like I was standing right there, ready to take that little gift you were holding right out of your hand.
I remember thinking your cheeks looked wet, and I wondered if you'd been crying.
I wanted to hold you.
I wanted you to know you'd never have to cry without a mommy ever again……………
And the letter that came with your photograph informed us that we had six days.
Six days to say, "Yes" or "No."
I held this picture for hours, staring into your big brown eyes.
How could we say "no" to this face?
The minute I saw you, you were my little girl.
My little gift from God.
I remember making phone calls with your photograph still clutched in my hand,
explaining to friends and family that we were getting ready to change our whole world forever.
We were going to move from a family of four boys to a family of four boys and one little girl.
_____________________________
Saying, "Yes," was easy, Olivia.
It's one of the easiest things I've ever done in my life.
____________________________
You've filled up so many broken places in my heart.
You've taught me so much about myself.
You've given your brothers someone to protect.
You've given your dad someone to call his "sweet girl."
___________________________
Tomorrow you start your senior year of high school.
I know we still have lots of memories ahead of us………………if life allows us that gift,
but tonight I feel a little sad.
I feel time slipping through my fingers like sand.
I see my baby girl transforming into a woman,
and I want to hold on so stinkin' tight.
So, Olivia, be patient with me this year.
Count to ten when I say too much or cross the line of being overly involved or overly protective.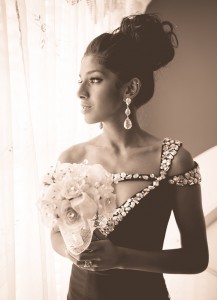 I truly want the best for you, Olivia.
And I want the best for all your classmates too!
I want your days to be filled with laughter and love.
I want your memories to be full and beautiful.
I want you to look back on this chapter of your life and feel blessed and thankful.
______________________
Your senior year is so important!
Soak up every minute!
Listen intently in every class.
Play your hardest in every sport.
Be a great role model to underclassmen.
Love deeply.
Care passionately.
Laugh freely.
Forgive daily.
Trust unconditionally.
Stand firm constantly.
Encourage others regularly.
Be fully present intentionally.
_________________________
Life is so fragile, Olivia.
Our family knows that all too well.
So as I head to bed, I just had to say to you and to all the seniors,
"I love you, and I'm praying for you."
Tonight
Tomorrow
and
Forever
You are so loved.