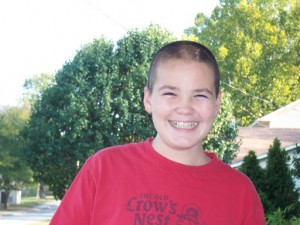 You would have been 20 today.
I can hardly believe it.
It seems like yesterday we were watching you jump on the trampoline in the backyard with your buddies.
It seems like yesterday you were playing with action figures under the kitchen table and wearing a cape everywhere you went.
And Nick, I have to tell you, if I would've had any idea your thirteenth birthday cake was going to be the last one I could have for you, I would've made sure we had both the "1" and the "3" to put on top, but you know how your mom is about planning ahead!
I still had the number three in a drawer from another year, so I grabbed it and added it to yours at the last minute………….
and you didn't seem to mind at all.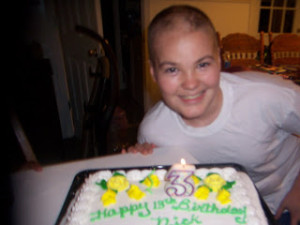 As usual.
You had such a way of rolling with the punches.
You made cancer look easy.
You made fighting for your life seem like "just another thing a kid might have to do,"
and believe me,
I am who I am today because of you.
You taught me not to sweat the small stuff, and even though I slip up many times, it just takes one glance at a photograph of you to pull me back…………
To calm me down…………
To remind me………….
that life is short,
life is a gift.
and
life is supposed to be an adventure not a chore.
Nick, if I could climb a ladder with a thousand rungs to hug you today,
I would do it.
If it took me til midnight to get there,
I would set out now.
So much has changed since you left us here,
and sometimes it scares me because I can't remember what changed before November 29, 2008, and what changed after…………
I'll see a pillow in the family room and think,
"Nick never even knew I bought this,"
or I'll rearrange a room and think,
"Nick would have thought this was so cool."
You float in and out of every part of my day.
7:11 on a clock is yours…………
A.M. and P.M.
Forever.
You are part of me.
My heart beats and part of it beats for you.
My blood moves through my body and part of it moves for you.
My lungs fill with air and then release and part of my breathing is for you.
I miss you.
There's really no easy way to say, "Happy birthday," to someone who isn't here to blow out candles or open gifts,
but I have to say it anyway.
I have to let you know that I do not forget that TODAY YOU ARE 20!!
And I have to let you know that I am still so incredibly proud of you and so overwhelmed with thanksgiving because God chose me of all moms to be YOUR mom.
Thank you.
Thank you for showing up and smiling your way through thirteen years with all of us here at the Nischan house.
I know that Erich, Evan, Todd, and Olivia all carry you with them wherever they go too.
I believe with all my heart that they see this world as a tiny planet, easy to navigate from continent to continent, because you have given them courage to face any obstacle along the way.
You lived by Joshua 1:9 and they live by it today.
"Have I not commanded you? Be strong and courageous.
Do not be afraid; do not be discouraged, for the

Lord

your God will be with you wherever you go."
You made this world a better place by being here and honestly, "Happy birthday," just doesn't seem like enough.
But I'll say it anyway,
HAPPY BIRTHDAY, NICHOLAS YANCY NISCHAN!!!
Here's a few of the memories we made along the way………………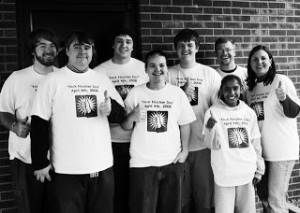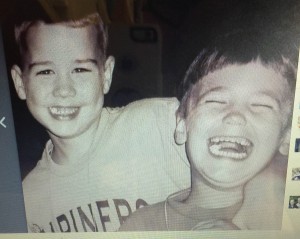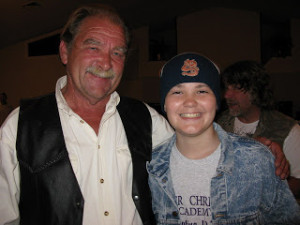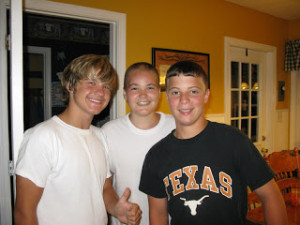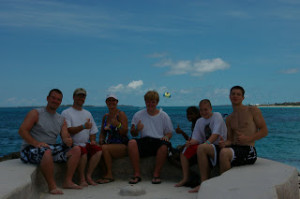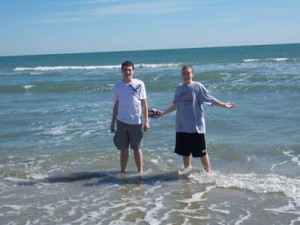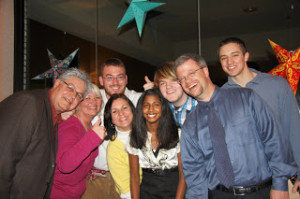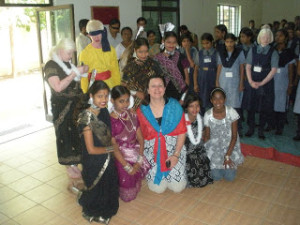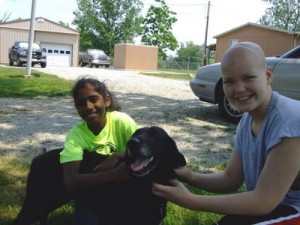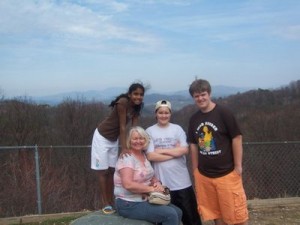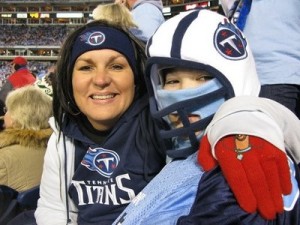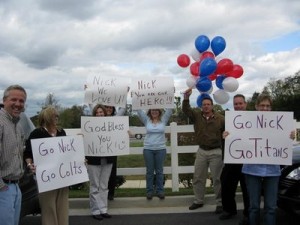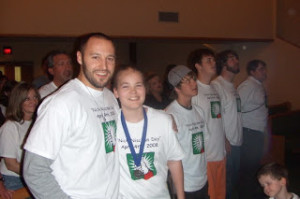 There's not too many kids who grab the attention of a professional football player like Mike Furrey, who made a special plane trip all the way from Detroit, Michigan, to Grayson, Kentucky, just to surprise you!
Or who inspire Chuck Norris to create a video just for them………

but somehow you did it!
You caused the world to pray harder and love more.
You still do today.
So I close this post with a video memory from 2008 made just for you by a man you adored.
I love you, Nick.
I'll see you soon!!
Until then, keep cheering us on!!
I know you're there in that great cloud of witnesses, and believe me, that's all I need to remember to make it through every single day!
Hebrews 12:1-2a
Therefore, since we are surrounded by such a great cloud of witnesses, let us throw off everything that hinders and the sin that so easily entangles. And let us run with perseverance the race marked out for us, fixing our eyes on Jesus, the pioneer and perfecter of faith.
 (You'll need to push pause on the blog music icon in the lower left corner in order to listen to the video below.)