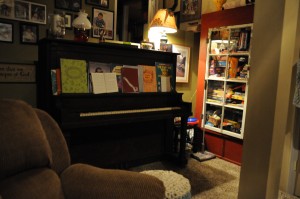 The sharps.
The flats.
The minor chords.
Great pieces of music are filled with sounds that sooth and sounds that unsettle.
Highs.
Lows.
The clashing of notes and rhythms and beats.
The mixture of many melodies and many  instruments.
Crescendos to build excitement.
Diminuendos to silent the room.
It takes all of this to create a symphony.
A classic.
A piece of music that transcends time takes a lifetime to write and often carries the composer's name……………..
Beethoven – Symphony No. 5
Tchaikovsky – Symphony No. 6 in B minor 
Mozart – Symphony No. 41
Do we think our life is any less complex than a symphony?
A clashing of chords, rhythms, and beats.
Made up of many melodies.
Many instruments.
Highs.
Lows.
Crescendos.
Diminuendos.
A lifetime to write.
A conductor to lead.
We get stuck in the refrain.
The repetition of moments.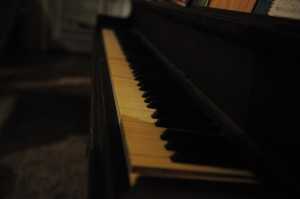 We don't see the chord progression coming………..
the transition to something new and different and  beautiful.
We can't always know what's in the next stanza or on the next page.
So what do we do on Monday when it feels a lot like last Monday, but we're tired or we're scared or we're sad or we're confused?
Here's what we have to do……………………
We have to trust the composer.
We have to trust the conductor.
We have to step with the music even when what we hear hurts our ears or the melody make no sense,
because what we have to know for sure is that we're part of something bigger than this moment.
A classic.
A symphony.
A piece of art.
And the finale will make up for any part of our song that moves us to tears.
So dance to your music today even if you can't quite feel the rhythm.
Trust the one leading.
He's writing a classic with your life.
Your symphony carries His name.
And never fear,
You will not be an unfinished symphony.
Being confident of this,
that he who began a good work in you will carry it on to completion
until the day of Christ Jesus.
Phil. 1:6