 Philippians 3
7But whatever was to my profit I now consider loss for the sake of Christ. 8What is more, I consider everything a loss compared to the surpassing greatness of knowing Christ Jesus my Lord, for whose sake I have lost all things. I consider them rubbish, that I may gain Christ 9and be found in him, not having a righteousness of my own that comes from the law, but that which is through faith in Christ-the righteousness that comes from God and is by faith.
When Jonathon and I went to pick up the Nick Nooks last week from the vocational school, I was a little surprised to see "this" sticking out of the dumpster right next to the building..
When I walked nearer to get a better view, I knew  I had to take a picture or two!  After all, I had just written about me and Olivia dumpster diving the day before and this poor leg seemed to be attached to one overly excited trash collector. 
This "extreme dumpster diver" seemed to be saying, "I've taken my hobby a little too far!!!"
As I looked back through my photos and gave some thought to my new "friend," it occurred to me that many times in life I'm diving for the wrong things.
Acceptance
Approval
Earthly Happiness and Peace
And the list goes on and on..
On the days I find myself headfirst in my "dumpster of despair," I can just about point straight to the root of my problem and I believe this is it:
Knowing Christ and being "found in Him" is for some reason not surpassing my desire for personal gain.
And even more than that…any personal gain should be seen as "rubbish" in comparison to knowing Christ, and sometimes it is not.
So, I guess tonight as I reflect on these photos and the memory of the day they were taken, I want to remind myself to be sure and wake up tomorrow "diving in" with the right priorities.
Knowing Christ!
Considering Everything Else as Loss..as Rubbish!!!
That's what I want to dive into!
Just tonight as Olivia lay in between me and Tim in bed, she began asking questions about how we knew for sure that God is real…she asked some really tough questions..and at one point she said, "It just doesn't add up," as she asked about what color Jesus was and why God didn't have a wife or a daughter.  It was hard for me and Tim to keep a straight face.  Olivia was so serious.
As I look at her sleeping now, I can't help but think that her little time of questioning was part of her journey into "diving to know Christ better!"
What are you diving into today? I Tim. 6:6
A devout life does bring wealth, but it's the rich simplicity of being yourself before God. Since we entered the world penniless and will leave it penniless, if we have bread on the table and shoes on our feet, that's enough.
Our home is overflowing with college kids, our own children, our friends..
and all of their shoes!!!!!!!!!!!!!!!!!!!!!!!
Thank you, Lord, for these reminders throughout my home…
Reminders that we have enough!
Keep me focused on the "enough-ness" of today!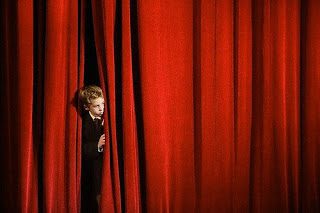 Psalm 56:3-4
When I am afraid, I will trust in you.
In God, whose word I praise,
in God I trust; I will not be afraid.
What can mortal man do to me?
This has been a favorite verse of mine for a long, long time…….
I remember saying it over and over again in my head when we were waiting for the "next bit of news" about Nick's health, thinking that no matter what an onocologist or surgeon said to me….I did not need to be afraid. My trust was in God and in His Word.
When Nick's health began to diminish so quickly, and I began to face the fear of losing him, this verse took on a new meaning as I heard news from hospice nurses and pallitive care doctors. No matter what they said, I still knew my trust was in God and in His Word.
Finally, Nick breathed his last breath. As we all gathered around him to say "good-bye," I remember thinking, "When I am afraid, I will trust in You…."
And I had to say the rest in my heart….."In God whose Word I Praise!"
Even today I find myself saying the words of these verses as a way of getting through days filled with grief.
I have to realize that until God calls me home I am going to HAVE to face each new day with strength and purpose……not living in fear.
Believe me, the devil still wants to rack my body with fear. Olivia being extra tired makes me feel anxious. Erich leaving in just 10 days for an entire summer in Africa………a trip that required us to fill out papers concerning the organization's policies on hostage situations and even the death of a college student while on the trip……takes my breath away at times.
And the list goes on and on.
Tonight, as I type from my "old bed" in my mom's house, I am feeling the fear of public speaking.
Tomorrow I speak at a women's brunch in Bowling Green, Ky. I feel fear……
I never feel adequate enough to speak at these types of events.
I begin questioning every Scripture I've chosen, every story I've decided to share……..
So for tonight, I'm just confessing.
I'm nervous.
Praying I'll remember Psalm 56 tomorrow,
Tammy

Genesis 1
And there was evening, and there was morning—
After
every
day of creation, God ended the great feat with these simple words………and there was evening, and there was morning (the first day, the second day, the third day, etc.)
I guess as I sit here in the darkness of the early morning, hearing the birds begin to chirp outside and smelling the fresh-brewed coffee sitting near me, I can't help but feel humbled that no matter what I may accomplish on any given day or what I don't get finished on my to-do list for another day………
One thing never changes………..
There is evening and there is morning……………
Another chance to rest and another chance to "try again"…………..
Really, nothing is more consistent than God's creation and He acknowledged the reliable pattern daily as He worked His way through the first week of the beginning of "human" time……………..
So, I guess for this morning as I reflect on such a busy season of my life and as I look ahead at what appears to be an equally-busy summer, I want to pause………..
Long enough to soak up the chirping of the birds and to even possibly catch a glimpse of the sun as it pops over the horizon out my living room window….Tim is so good to notice the sunrise that I often miss…………..
And in my pausing, I want to praise Him………..for His compassion which is truly "new every morning!"
LAMENTATIONS 3
22 Because of the LORD's great love we are not consumed,
for his compassions never fail.
23 They are new every morning;
great is your faithfulness.
24 I say to myself, "The LORD is my portion;
therefore I will wait for him."
Sipping my coffee, thankful for a never-changing, faithful, loving, compassionate Father, Just a little update to let you know that Jonah's surgery went very well!
He is in ICU tonight.
If you go to Nationwide (use to be Columbus) Children's Hospital's website, you can send Jonah an e-card. Be sure to put Jonah Beck….there are two Becks in the hospital right now.
Thanks for all your prayers! II Corinthians 1:3-5
3Praise be to the God and Father of our Lord Jesus Christ, the Father of compassion and the God of all comfort, 4who comforts us in all our troubles, so that we can comfort those in any trouble with the comfort we ourselves have received from God. 5For just as the sufferings of Christ flow over into our lives, so also through Christ our comfort overflows.
I didn't really think about what I was asking for……
I just knew that this Mother's Day I didn't really want four hanging plants for my front porch (that's sort-of become a tradition here).  I knew my summer is very busy and between keeping the flowers watered and the petals swept away I would end up with very sad-looking flowers.
One day while I was in WalMart,. I saw a beautiful quilt/comforter that I thought would be pretty in our bedroom..and it was actually less expensive than the normal four hanging plants.
I gave Tim the idea to do something a little different this year and told him about the comforter set.
Well, here it is!  And I am thankful!
However, as I was thinking about what I had asked for and as I remembered saying the words, "I would really just like a comforter," it hit me…
THAT'S REALLY ALL THAT I EVER WANT, AND IT'S DEFINITELY ALL THAT I EVER NEED!
Jesus Christ!!!!!
Thankful for a God who knew that we would long for someone who could comfort us..thankful He sent His Son.
Thankful for a true Comforter! Jonah will be having surgery at 8:30 a.m. on Wednesday morning.
Please pray for Jonah, Kevin, Abby, and Dr. Kosnik.  Pray for a good night's sleep for all of them, and for peace and strength…….things that make a time like this so much easier to face.
Also please pray for Tim and Ron Lindeman as they head out tomorrow morning at 6 am to be with the the Becks as they wait. 
I know it will be an emotional day for all of them. Yesterday right after writing my blog post, I checked my email and learned that dear friends of ours from church were at the hospital with their three-year old son who had fallen. His head injury was severe enough that they were going to be taking him by helicopter to Columbus Children's Hospital. So I called Tim and we headed straight to King's Daughters. Fortunately, our friend Martha works in the ER and was able to get us up to him a "back way" allowing Tim to pray with them right before Jonah was placed on the little stretcher and taken away from Kevin and Abby.
Brenda and Linda (two of my precious friends) were planning to drive to Columbus later in the day, so I headed home and met Jonathon to quickly run to Olive Hill and pick up all of our Nick Nooks!!! (I'll write about those tomorrow).
Then we set out for our trip to Columbus with a Basket of Hope and WalMart supplies Brenda got on the way.
I just learned that Jonah's condition may still require surgery (we were hoping last night that it might not).
He has another catscan tonight at 7 p.m. to see if the blood pocket is beginning to absorb into the brain.so far it is not changing.
Please pray for Kevin, Abby, and Jonah as they wait today.
I wanted to share some sweet pictures of Jonah and his family.
One special part of the trip for me was getting to see Dr. Kosnik (Nick's brain surgeon is Jonah's doctor). Thank you, Tim, for making those difficult phone calls to help that happen.
What a special, tough, emotional, wonderful, rewarding day…Thank you, Lord, for being our Provider, Comforter, Sustainer….our Everything! Thank you for allowing my first Basket of Hope delivery be to not only a dear, dear friend but also to a patient of Nick's precious doctor! For those reasons, I am thankful. Isn't it amazing how God can take what could easily be a very sad day and transform into a very special day.
Believe me..it was a choice I had to make without almost every breath…to not miss Nick being in the midst of all of the commotion here. He just loved when our house was full of people laughing, visiting, sharing life.
But I knew deep inside that he was here…….loving me through the day by sending person after person to fill my day with hugs and special moments.
I was greeted after my shower by Todd and Erich waiting outside the bathroom door to "shoot" me with a confetti gun!!!
Then as I left for church I discovered two beautiful "heavenly bamboo" plants sitting in our driveway with a card from a lady who lives in Grayson..wishing me a happy day and offering the plants in honor of Nick and Adrienne.
Our worship service centered around Mary, the mother of Jesus, and brought Tim and me both to tears as the sermon ended with "Mary, Did You Know?" Makes me think of every mommy holding little ones, raising toddlers, even juggling busy schedules with school-aged children…"Do you know…the plans God has for your children?" None of us truly knows, do we?
But I do know this..God has plans for each of them. Beautiful plans.
I thought I'd just share a few photos from our weekend…
Scrabble Fun..
Dinner on Saturday night..
Maria and Mallory.
Matt, Brett, and Tim..
Robert, Michael, Andrew, Erich, and Katelyn
Katelyn brought me flowers from Pam in Lexington! Thank you, Pam!!
Jon and Brandon.two of Nick's buddies spent part of the day with me. Thank you, sweet boys, for loving me and remembering Nick!
Erich and Mallory..
Jon helps me plant my heavenly bamboo.
Mallory and Maria exchanging cell phone numbers before Mallory leaves for Nashville. We miss you, Mallory!
Evan, Maria, Mallory, and Erich….
Me and Olivia with my Mother's Day gift from her..A Sno-Cone Machine!!!!!!!!!!!!!!!!!!!!
Our driveway on Saturday night!! Tim had lots of help putting together a new basketball hoop!!!
Nick didn't want me feeling lonely on Mother's Day…This is just some of the kids I spent the day with! Evan, Maria, Mallory, Erich, Jon, Derek, Todd, and Olivia!!!!!!!!!!!!!
Thankful for a Father who knows just what I need!!!!!!!!!!!!!!!!!!!!!