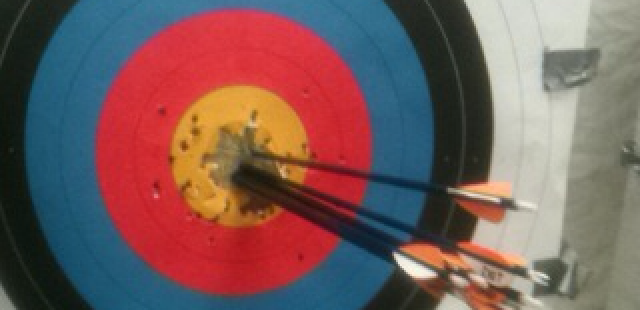 A few days ago one of my students was showing me his target practice results from a recent practice.
In a few days, he will be competing at the state level against top competitors from schools statewide.
In order to win, he has to aim for the center and not be distracted by anything around him.
He has to be focused on one goal.
Hitting the bull's eye.
I asked him to email me the picture, because it spoke to me on so many different levels.
I'm reading a book right now that my son recommended entitled,
"The One Thing."
In this book, the author talks about being focused on your ultimate goal.
It's easy to become distracted by lots of little things on our to-do list, but if we have a destination in mind we have to learn to let go of things that get in the way of reaching that particular place in life.
Whether it's a career goal, a weight-loss goal, or some other type of dream or vision,
we have to learn to FOCUS if we are ever going to be successful.
As I read this book, I'm reminded of Paul's words in Phil. 3:14,
"I press on toward the goal to win the prize
for which God has called me heavenward in Christ
I am reminded over and over again of just how important it is to never take my eyes off the bull's eye that matters most, eternity.
I am reminded that staying focused means not letting anything in this world distract me from Him who loves me most and who gave the most in order that I might have the most.
Today, focus on the one thing you want to accomplish most in life.
At the same time, keep your eye on the prize for which God has called you Heavenward!
We only have one life to live.
Let's live it for Him today.
Focus.
Hit the bull's eye.
Win the prize.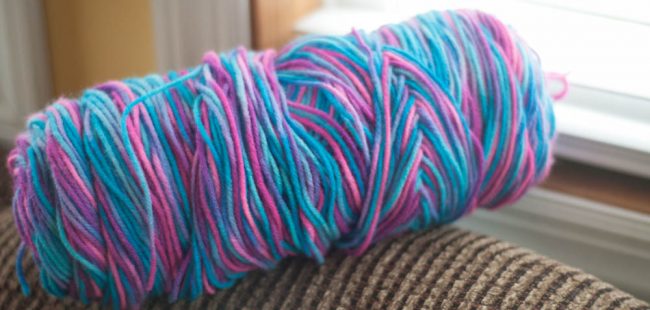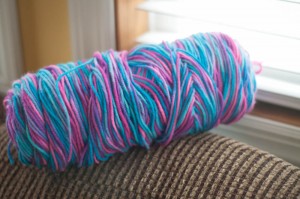 "This scarlet cord will save you," 
the spies told Rahab just before leaving the safety of her home.
As they lowered themselves down the side of the wall,
 she did exactly what they told her to do.
She tied the cord on the bars of her window and waited.
Waited for the battle she knew was coming and waited to be saved.
Don't we all long to have a scarlet cord tied to our window?
Something signifying that we trust in a coming Savior.
Something to show God that even though we've messed up and fallen short over and over again, we want to choose right.
We want to be victorious.
Sometimes it may feel like our scarlet cord has not been seen.
We're waiting and waiting for the dramatic rescue.
The moment when we know for sure we have been swept away from all that is wrong.
Battles rage all around us, and sometimes it's easy to get discouraged.
Today, I'm feeling like someone needs to know that God sees your scarlet cord.
He will honor your faithfulness.
He will bless your family, because you have chosen to do what is right.
He's coming to save you, and He is faithful.
Your scarlet cord, your belief in His redeeming power, will be rewarded.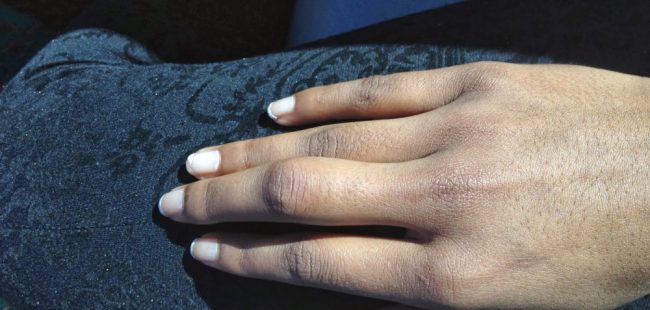 Olivia loves church camp!
She counts down the days to retreats and summer events.
When we pulled into Howells Mill Christian Assembly Friday evening,
 I heard these words from the back seat, 
"It feels so good to be back."
Hugs and screams followed as she reunited with camp friends from different churches,
 then Tim and I said our goodbyes and left her to "go all in" with her weekend experience.
Late Saturday night, I received this picture.
Olivia's passion for having fun and playing any sport available had left her sitting on the sidelines watching her friends play games for a big part of Saturday evening.
This photograph was her memory from an intense game of ultimate Frisbee.
Today we are headed to the doctor's office.
As I was thinking about Olivia's injury this morning, I realized that if she were given a chance to go back and make different decisions about where to spend her weekend, I really don't think she would change a thing (except getting hurt).
She loves camp.
She loves sports.
She loves having fun with friends.
And she loves "going all in" with life in general.
When you choose to give your everything in life, 
you take the risk of being hurt, injured, or even broken.
Life is risky; and the harder you play, the riskier it gets.
But sitting on the sidelines because you gave it your all is so much more rewarding than staying on the sidelines afraid to try.
So, today, go all in.
Risk everything.
Take a chance at an occasional seat on the sidelines.
 But let the reason you end up having to "sit it out" from time to time be because you tried your hardest, you played hard, and you gave your best.
I'll let you know what the doctor says today.
I do know this:
Olivia will be going back to camp this summer; and if they play ultimate Frisbee,
she'll be right in the middle of it………………….again.
I came that they may have 
and
 enjoy life, 
and have it in abundance (to the full, till it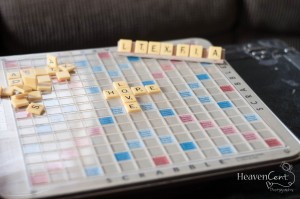 I'v
e read quotes f
rom many famous authors this morning.
Authors who have faced the pain of sudden loss.
I've read 
the words of many famous men and women from history.
Men and wo
men who have walked roads of horrific tragedy and heartache.
I've been searching for some stringing together of words that could somehow speak into the news I heard late last night.
But everything I read seemed to ring with an echo of nothingness like a spoon tapped against pillow.
It's moments like this when I realize just how empty words can be.
It's moments like this when I realize that no matter what man tries to say in the face of unexpected loss, NOTHING makes the reality of last night's news any better.
So, I turn to the only Book that really speaks into pain, the only Author who has the right to voice His opinion about life and death and not be questioned.
He who spoke life into being and who sent His own Son, the living Word, to save us from the one thing we can't understand – death –
His Word somehow takes the same twenty-six letters we all try to jumble together into Facebook statuses and tweets in an attempt to come to grips with news we never wanted to hear and bring a sense of calm in the middle of our chaos.
Our town is grieving today.
Another teen has been pulled from this life to the next in a split-second,
and we as teachers, friends, and family are left here with no words to really communicate anything more than sadness.
So, this morning, I have no words of my own and no words of any other person from history who has walked this tragic road before us and made everything seem better or okay.
I just have His Word.
And I will cling to it today as I prepare to face students with tears and questions.
My use of twenty-six letters will always fall short,
but His Word will always be enough………………….
for yesterday's news, today's heartache, and tomorrow's sorrow.
And I am convinced that nothing can ever separate us from God's love. Neither death nor life, neither angels nor demons, neither our fears for today nor our worries about tomorrow—not even the powers of hell can separate us from God's love.
No power in the sky above or in the earth below—indeed, nothing in all creation will ever be able to separate us from the love of God that is revealed in Christ Jesus our Lord.
We are hard pressed on every side, but not crushed; perplexed, but not in despair;
persecuted, but not abandoned; struck down, but not destroyed.
I waited patiently for the 

Lord

;
he turned to me and heard my cry.

 
He lifted me out of the slimy pit,
out of the mud and mire;
he set my feet on a rock
and gave me a firm place to stand.

 
He put a new song in my mouth,
a hymn of praise to our God.
Many will see and fear the 

Lord
and put their trust in him.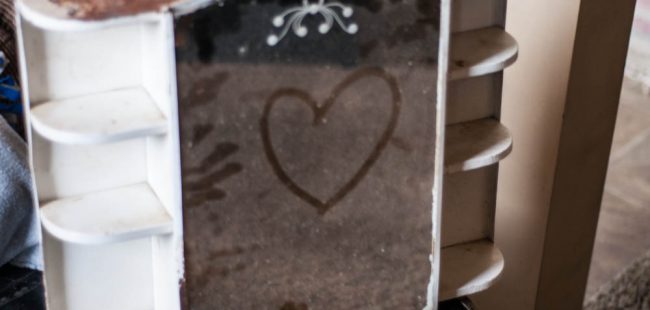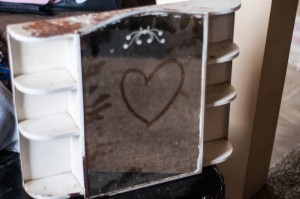 Sometimes I look back on a day and think things like,
"How did that happen?"
"How did I let this life get the best of me?"
"Why did I allow this or that to make me feel the way it did?"
Sometimes I wake up and wish I could have a do-over, a second chance, another opportunity to live the same minutes of yesterday in a totally different way.
Then I remember, as if someone has given me a firm shake back into reality,
that I only get one chance at each day.
One chance.
So no matter how I messed up yesterday,
no matter how I fell short,
I need to move on from it and face today or I'll be waking up tomorrow with similar regrets.
I could stack up plenty of days in a pile of "Wish-I-could-do-that-again days,"
but the reality is I can't.
So, what do I do when I want to live for Him………………
fully, completely, wholeheartedly, unabandoned,
and I find myself feeling a little less than enough.
I think I have to choose to live for Him in spite of who I am.
I think I have to live for Him, knowing that in every place I fall short He steps in and makes up the difference.
He is the grace-giving King,
the mercy-offering Savior,
the unconditionally-loving Father,
the peace-bearing Prince,
the one and only Lord.
And in spite of all I am not,
He still is all of that to me.
And to you.
Every single day.
On our great days.
And on our not-so-great days.
So, today, no matter what your yesterday looked like or the day before that or the day before that,
live for Him.
In spite of who you think you might be,
God sees you as the apple of His eye,
His precious child.
Embrace His love for you today.
All Him to be Your Father.
See how great a love the Father has
 bestowed upon us, that we should be
 called children of
 God; 
and such we 
are.
I John 3:1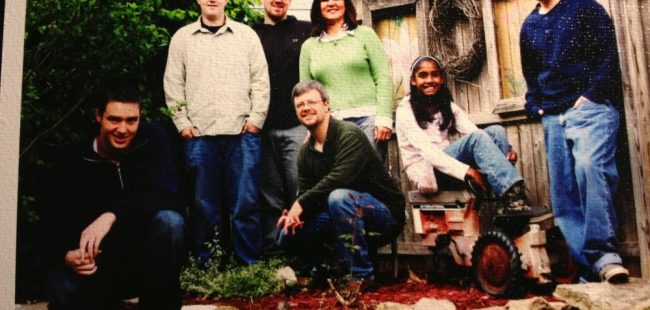 I was thumbing through the pages of an old photo album,
remembering this particular day with a smile.
My friend and photographer, Amy Parsons, did a photo shoot of our family as a gift the summer before Nick passed away; and I am forever thankful for every photograph she snapped.
I love that God knew on this day where we were headed, and that He was already ahead of us smoothing rough roads and making a way for us even when we could not see just how deep and dark the valley would quickly become.
I love that we took the photo above in our memory garden for Adrienne; although I never wanted to believe that this same garden would one day be expanded to be a memory garden for Nick.
A lot has changed since these photos were taken.
Erich is now married to our precious daughter-in-law, Mallory.
They have a home in Dallas, Texas; and Erich works as a nurse in a critical care unit of a hospital.
I know his smile brightens the lives of so many who are facing uncertain chapters in their lives.
Mallory works at a wholefood store which is perfect for her as she is passionate about healthy living.  Erich and Mallory are both involved with several different outreach ministries within their church and community and have brought so much love and joy to our family as a couple.
Evan has spent the past two years in Los Angeles and is now planning a summer trip to Europe. Evan has inspired me in so many ways to live life fully and seek purpose passionately.  Because of Evan's constant encouragement and belief in me as a writer, I was able to complete my first book, 
Todd is working on his business degree at Kentucky Christian University where Tim is a professor.  He has been to Japan in the past year doing mission work and is now in South Asia for a semester doing a business internship. You can follow Todd both on Twitter (@toddn33) and Instagram (toddn33). 
His posts keep us smiling and praying!
Olivia is now 16!  She drives Tim everywhere and has driven me home from church one time (I'm just not the best passenger yet!)  Her class load this year has been intense, so she spends a lot of time analyzing poetry and literature or studying biology and ancient world civilizations.  She signed with a modeling agency about a year ago in Louisville, and I have been amazed at how God has shown up time and time again at her practices and auditions.  I believe Olivia is our Esther and has been called to the modeling world for such a time as this.  
Tim and I continue to lean on each other when the days are hard.
We both miss Nick so very much.
His smile keeps us pressing on, because we believe that even in the midst of all his suffering Nick understood what many never do:
Today, as you journey through yet another day of this gift called "life",
look back and thank God for all the ways He has carried you.
Then determine to press on, trusting Him to carry you through today, tomorrow, and the next day.
He walks ahead of you, behind you, and beside you.
I promise.
Y
ou hem me in behind and before, Grief can be a burden, but also an anchor. You get used to the weight, how it holds you in place.