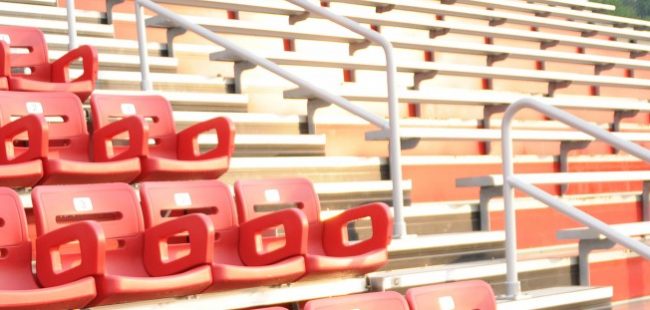 It's always risky when I open up like this, but I have to be honest.
It's been a weird week for me.
A week where I've felt somewhat like a spiritual spectator in empty stands.
A week where I've felt a bit disconnected from God.
A week where prayer has seemed like something reserved for meals or church services.
I don't like weeks like this.
My mind has been filled with a gnawing sense of preoccupation with "this world" kind-of stuff.
Busy days finishing up a school year.
Busy (and late) evenings painting Olivia's bedroom.
Unhealthy anxiety about things I can't control.
On top of this, I've been pushing the snooze alarm one too many times every single morning
which has left me with only time to read the Bible but not really absorb it.
His Words have gone into my head but very little have made it into my heart.
When I have weeks like this, everything in my life slips.
My eating habits get worse.
My thought processes become unsteady.
My ability to  keep up with things around the house weakens.
It's as if the boundary walls around my heart fall down and everything good is suddenly clouded by everything not-so-good.
I've tried to blog a couple of mornings this week and have ended up backspacing my way out of anything I've tried to say.
Why???
Because my words alone mean nothing, and this week that's mostly all I've had.
So this morning as I read through Ecclesiastes and the "meaninglessness" of life from Solomon's perspective,
I felt connected to him in a way that I never have before.
I "got him" when he went on and on about the uselessness of working hard and gaining things.
I related to the "chasing after the wind."
I felt a bond with his searching and his questioning.
When I read Solomon's words, it's easy to see how life got in the way of his ability to really live.
He over-thought everything and ended up missing it all.
Today, I'm asking God to cover me in His grace and help me find Him in the tiniest of moments.
I'm asking Him to clear my mind of "this world" kind-of worries.
I'm claiming His power and strength over my coming and my going.
I don't want life to get in the way of really living for one more day.
I want to walk through today with God right beside me .
I want to feel His presence with every word I say, every action I take.
If He truly is the beginning and the end of my life, I want to feel Him right here in the middle.
Solomon eventually came to a powerful conclusion as he searched for meaning in life.
Now all has been heard; here is the conclusion of the matter: Fear God and keep his commandments, for this is the whole duty of man. For God will bring every deed into judgment, including every hidden thing, whether it is good or evil.
Eccl. 12:13-14
Today, I have two goals.
Fear God
Keep his commandments.
Everything else that gets done at work or at home is a bonus.
I'm not going to allow life to get in the way of really living for one more minute, and saying that out loud feels good.
God is my everything.
Knowing that is really living.
I'm so thankful He understands my weeks of wandering and patiently waits for the morning I wander back to Him.
He's waiting for you too.
And His arms are open wide.
Praying for all of you who read this post and somehow understand or relate to my struggle.
I love you all so much.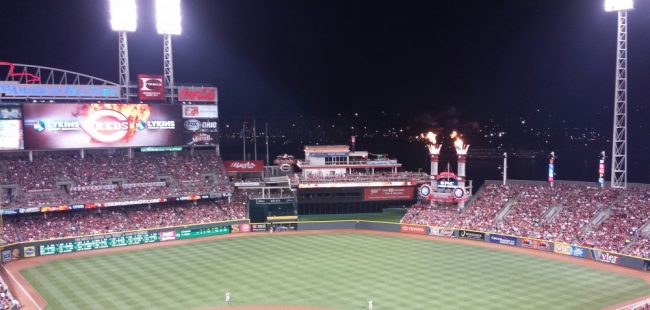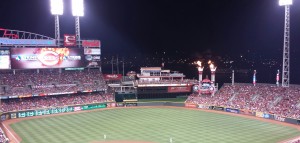 If man can create such a beautiful view for watching two teams play baseball,
I can't begin to imagine the view God has created for the cloud of witnesses who are cheering us on from Heaven?
Today as you dive into whatever your Tuesday holds, remember you are on the playing field of life.
Don't let anything hold you back from being all God wants you to be.
Don't allow yourself to get distracted from the real game.
Take your position and play hard.
Even when it looks like the score isn't in your favor,
always remember you are surrounded by adoring fans who are cheering you on to victory!
Therefore, since we are surrounded by such a great cloud of witnesses, let us throw off everything that hinders and the sin that so easily entangles. And let us run with perseverance the race marked out for us.
Hebrews 12:1-2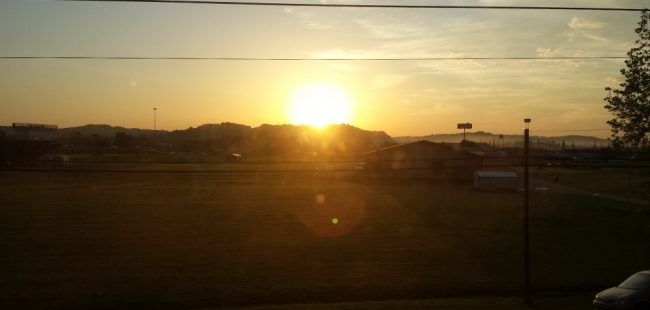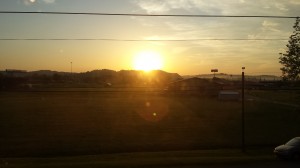 I've found myself in lots of hard places in life –
as a wife
as a mom
and even
as a friend.
But I've never found a place too hard for God to handle.
When I'm struggling, I can talk and talk and talk about a situation but until I stop and look up, I'm simply spinning my wheels with no real solution in sight.
There's something powerful about lifting your eyes to God and admitting that "you've got nothing" when it comes to solving a problem.
There's something freeing about imagining yourself laying everything down on the lap of God and saying,
"Here you go.  I trust you no matter what."
God's lap is big enough for anything you're trying to carry.
If you need help, He's waiting on His throne with open arms and an open lap.
Believe me when I say, He's the answer to anything you're facing today or tomorrow or the next day.
Psalm 121
I lift up my eyes to the mountains—
where does my help come from?
My help comes from the Lord,
the Maker of heaven and earth.
He will not let your foot slip—
he who watches over you will not slumber;
indeed, he who watches over Israel
will neither slumber nor sleep.
 The Lord watches over you—
the Lord is your shade at your right hand;
the sun will not harm you by day,
nor the moon by night.
 The Lord will keep you from all harm-
he will watch over your life;
the Lord will watch over your coming and going
both now and forevermore. (NIV) Grief is so much more than an emotion.
It's one thing to say a person is sad, or happy, or confused, or  regretful, or depressed, or even angry.
You can picture sadness.
You can imagine happiness.
You can understand feelings of confusion.
You can empathize with regret.
You can feel depression.
You can relate to anger.
But grief.
There's no way to really explain this word.
It's impossible to define.
Grief can't be placed in any certain category, because grief carries every other emotion inside of it.
I can cry in my grief one day and laugh another.
I can look back with a sense of sadness as I grieve, but I can also look back with an overwhelming feeling of thankfulness.
I can praise God for what I had while swinging my fist at what I've lost.
Grief is complicated.
Grief is not for wimps and yet no one has the right to decide if their strong enough to handle it, because grief doesn't wait for an invitation.
Grief happens while we're trying to live a good life or while we're choosing to live a not-so-good-life.
Grief doesn't play favorites, and grief never goes away once it decides to enter your world.
In some ways grief is my best friend.
In other ways grief is my worst enemy.
I can't imagine who I would be today without grief, but I often wish I could have walked the road of life without meeting him so closely.
Sometimes I feel as if grief has defined my life.
Other times I feel as if I am continually trying to escape its presence.
Grief is complicated.
Even though I've experienced the deepest depths of grief as I've been forced to say goodbye to two of my children, I still find myself wordless when someone else experiences grief.
I think I realize just how unique grief is to every one of us.
My grief will never look like anyone else's, so I can't put boundaries on the pain or sorrow anyone else experiences.
I can't even put boundaries on my own grief.
Today, I don't really want to go to work.
Many days I don't want to leave my house.
Grief has a way of pulling on my arm and trying to push me into a chair, and I often have to fight the urge to just sit and be sad.
But sometimes, I have to allow grief to win.
I have to give grief permission to set me down and make me listen.
I can't run from grief every day, because the fatigue from doing that would be more exhausting than facing my heartache.
And I know that by constantly running from my grief, I would miss moments like last night where I dug back through memories; and I smiled and had tears and wondered what today would be like had our life never held the words "brain tumor."
Grief reminds me that my heart isn't all the way here on this planet and that's okay.
Grief reminds me that I have survived the valley of the shadow of death and that I am still walking.
I'm sure I will laugh today at work.
I'm sure I will have a few tears along the way too.
Sometimes when I'm sitting with a student and helping them with their reading or math, I'll catch a glimpse of Nick's eyes in theirs and I will find myself momentarily overcome with emotion because I know that this child just like Nick has a soul, a purpose, a reason for being on this planet.
And so grief catapults me forward even as it pulls me back.
It pushes me to love more deeply, care more passionately, and live more fully even when my own heart is aching; because grief has a way of saying, "Cherish today.  Remember you have no power over tomorrow."
So, today, on Nick's 19th birthday, I find myself facing grief and all its conflicting emotions with a sense of peace.
I think I've finally reached a place where I have accepted grief as my complicated companion.
Experiencing grief is like having a best friend you don't truly understand and can never predict.
You have to be prepared for whatever comes next.
Laughter.
Tears.
Anger.
Regret.
Confusion.
And the list goes on and on.
I'll never understand grief, and it feels good to finally admit that I'm okay with that.
I've learned to embrace my happy days and my sad ones.
God has used grief to refine me, mold me, strengthen me, and somehow transform me from an insecure, nervous little girl into a woman who truly can "laugh at the days to come." (Proverbs 31)
Today, I'm thankful for messages like the one I received from Katelyn Perry a few days ago in which she shared about talking about Nick with a little child she way babysitting and how that little child held up two thumbs and wondered if Nick does this in Heaven.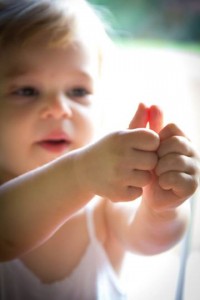 How can I not see this as a kiss from God?
I think about the text this morning from Trish in which she shared that Macy was looking at birthday cupcakes in a book yesterday and twice,out of the blue, said, "Nick," and then kept looking at her book.
I have learned to cherish every message, every sign, every penny,  every thumbs up, every cloud, and every heart that comes my way.
Because grief, though cruel, longs to love me through my hurt.
So, I'll go to work today even though I want to sit right here all day long and think about Nick.
I'll carry my grief closely in my pocket and take it out as needed, but I'll remind it often that it's only a temporary friend.
One day my eyes will open and all the sadness, all the questions, and all the pain will be washed away for eternity.
Until then, I will cherish verses like Romans 15:13 that remind me that the God of hope longs to fill me with all joy and peace even in my heartache.
I'll remember that God is close to the brokenhearted, so I'm never ever alone.
I'll remember that God longs to turn my tears into songs of joy.
I'm happy today even though I'm sad.
I'm content today even though parts of my life are missing.
I'm thankful today even though I feel robbed.
Grief, you are a complicated friend, but I wouldn't trade you for anyone else.
Happy birthday, my sweet, precious Nick.
I am blessed to call you my son forever!
I love you, and I miss you every single day of my life.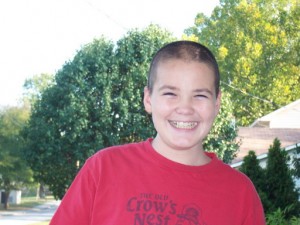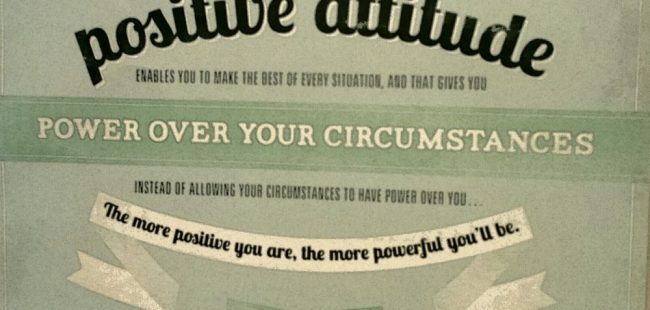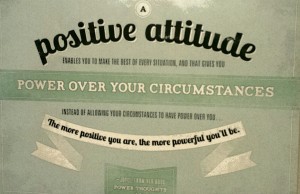 I'm a big Joyce Meyer fan.
She doesn't tiptoe around the truth.
She says it like it is and doesn't leave room for any excuses.
When I'm struggling with something or need a good kick in the pants, I'll often listen to a series of her messages because I know I'll walk away feeling challenged and empowered to face what's ahead of me.
I have one of Joyce's calendars hanging in my writing room, and the quote above really spoke to me this morning.
 Especially as I was thinking about the fact that testing starts this week in our school district and a lot of students and teachers are feeling stressed.
"A positive attitude enables you to make the best of every situation, and that gives you POWER OVER YOUR CIRCUMSTANCES instead of allowing your circumstances to have power over you.  The more positive you are, the more powerful you'll be."  Joyce Meyer
If I could say one thing to anyone who feels
nervous,
inadequate,
unsure,
anxious,
overwhelmed,
or weary this morning,
it would be this:
THINK HAPPY THOUGHTS ANYWAY!!!
WHY?
Because a positive attitude is powerful!!
A positive attitude empowers!
A positive attitude turns the toughest day into an opportunity for God to work in mighty ways.
I have struggled my whole life with my emotions.
I can get down easily even when things are going well, so when things are difficult it doesn't take a lot for me to land in an unpleasant place.
I am slowly learning that I have more power than I ever dreamed I have.
I can overcome obstacles.
I can walk in grief with victory.
I can face stressful days with a smile.
How?
By choosing to think positive thoughts.
By turning to Him for help.
In Sunday School yesterday morning, we studied Deuteronomy 33:26,
There is no one like the God of Jeshurun,
who rides across the heavens to help you and on the clouds in his majesty.
I love this image.
God riding across the Heavens to help me and you!
How can we have a negative attitude when the God of the Universe is willing to ride across the heavens to help us?!?!
Today, face whatever lies ahead of you with a happy heart!
He loves you!!
AND
He's got this!!!
I can do all things through Christ which strengthens me.
Phil 4:13
Finally, brethren, whatsoever things are true, whatsoever things are honest, whatsoever things [are] just, whatsoever things are pure, whatsoever things are lovely, whatsoever things are of good report; if there by any virtue, and if there be any praise, think on these things.
Phil. 4:8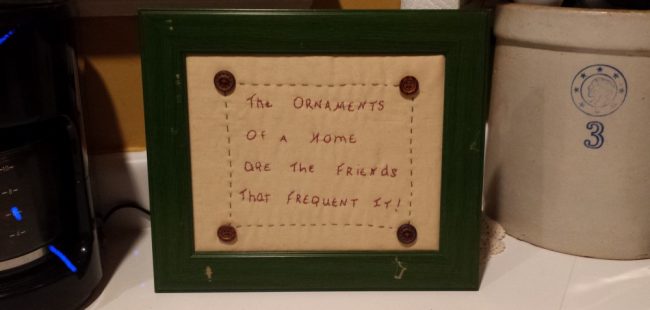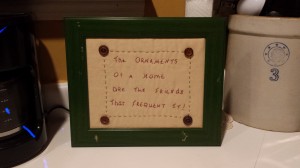 If I could give one piece of advice to kids today, it would be this:
Choose your friends wisely.
As a teacher, I see lives changed for the good and for the bad with this one decision.
As a mom of mostly adult children, I still have the same prayer for all of my kids.
Who we spend time with truly does influence who we will become.
This truth doesn't change in our adult life either.
If we want to grow spiritually, we need to be sure our friendships are pulling us closer to God not further away.
Our friends are our best decorations.
They brighten our lives.
They bring color to our days.
They make us better human beings.
Better Christians.
Take time today to say "thank you" to the people who stretch you without breaking you,
who love you without putting conditions on you,
and who invest in you without expectations.
Thank God for friendships that cause you to think more deeply,
love more passionately,
give more generously,
laugh more freely,
and
live more fully.
If you're longing for a friend who will love you while not being afraid to sharpen you, don't be afraid to ask God for this gift.
He longs to give us the desires of our heart, and I believe a good friend is something God sees as very important.
Have a happy Friday and think about the powerful statements made in the verses below.
He who walks with the wise grows wise…..
Proverbs 13:20
A friend loves at all times……..
Proverbs 17:17
Two are better than one, because they have a good return for their work; If one falls down, his friend can help him up. But pity the man who falls and has no one to help him up!
Eccl. 4:9-10
As iron sharpens iron, so one man sharpens another
Proverbs  27:17
Wounds from a friend can be trusted…..
Proverbs 27:5
One who is righteous is a guide to his neighbor……
Proverbs 12:26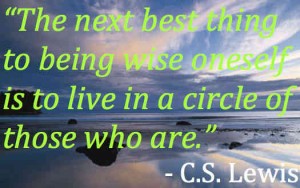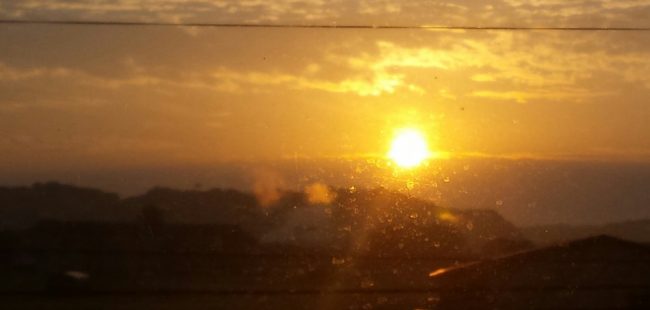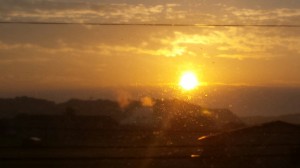 I have a lot of friends who are struggling this morning.
Friends who are facing loss, disappointment, regret, fear, and loneliness.
As I watched the sun come up over the clouds just beyond our house, I couldn't help but think of each of them and how difficult it is in life to face a new day when so many things seem so unbearable.
It occurred to me that if I could not see the sun rising, it would be nearly impossible to experience the wonder and beauty of the sunrise.
In our spiritual lives, the same principle applies.
Facing dawn and seeing the beauty in it becomes easier when we have a good view of the Son.
If you're struggling to find the beauty in today, turn to Him for help and hope.
His mercy and love are new every morning. He is faithful.
The steadfast love of the Lord never ceases;
his mercies never come to an end;
they are new every morning;
great is your faithfulness.
Lam. 3:22-23
Praying for so many this morning who are hurting and wondering what is next in life.
Comforted with the knowledge of God's love and faithfulness and His desire to work good in all things