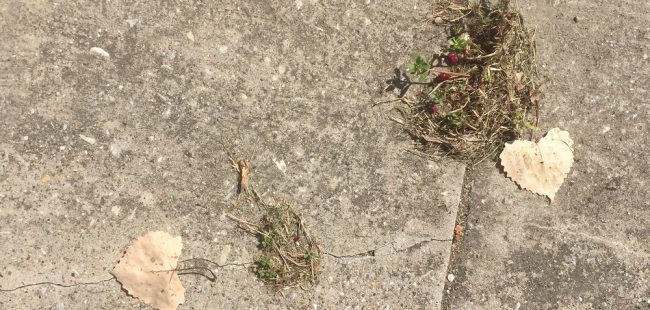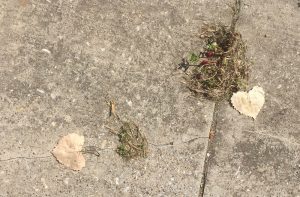 I slowly reached for her arm.
Scars ran from the inside of her wrist all the way to the bend in her elbow……………..
permanent reminders of a painful past.
Addiction has a way of hanging around long after a person tells it goodbye.
"I want to struggle,"
she said.
"I want to feel pain and worry about things like paying my bills."
Her bottom lip began to shake as tears ran down her cheeks.
_____________
I've faced some pretty painful days myself –
there's nothing easy about burying two children.
But I found myself wordless as I looked into her aching eyes.
She's buried a lot in her life too.
A painful childhood
Lifelong dreams
Hurtful adult relationships
The list goes on and on………………….
It seemed incredibly cliche' to say,
"God will make all things beautiful in His time."
It seemed heartless to say, "Everything happens for a reason,"
as if addiction had a purpose in her life.
No.
I had no words.
We sat in silence for a bit before I had the nerve to speak.
What do you say to someone who wants to feel hopeful in a life that seems hopeless?
_____________________
My mind was racing with all kinds of thoughts, but when I opened my mouth these words came out,
I'm so proud of you.
I'm proud of you for showing up in a world where you could easily be hiding.
I'm proud of you for having the nerve to show your scars.
She cried as she shared more of her story,
and as I listened I knew this,
Change doesn't begin until we really want it to…………..
and she wanted change.
This doesn't mean it will be easy, but it does mean it's possible.
Change can never be forced, but it can be encouraged.
And Hope is forever within everyone's reach…………..
__________________________
My life is no different.
I need Hope too…………..every single day.
I have to be willing to show up and show my scars.
It's the only way God can do His work in me.
And, oh, how I need His work.
___________________
Life is truly a journey.
Every step we take carries us closer to Him or further away.
I love Casting Crowns new song that's been playing on KLove for several months:
"One Step Away"
What if you could go back and relive one day of your life all over again
And unmake the mistake that left you a million miles away
From the you, you once knew
Now yesterday's shame keeps saying that you'll never get back on track
But what if I told you…
You're one step away from surrender
One step away from coming home, coming home
One step from arms wide open
His love has never let you go
You're not alone
You're one step away
It doesn't matter how far you've gone
Mercy says you don't have to keep running down the road you're on
Love's never met a lost cause
Your shame, lay it down
Leave your ghosts in the past 'cause you know that you can't go back
But you can turn around
You've never been more than…
One step away from surrender
One step away from coming home, coming home
One step from arms wide open
His love has never let you go
You're not alone (not alone)
You're one step away
One step away
Lay down, lay down your old chains
Come now, and take up your new name
Your best life up ahead now
You're one step away
Lay down, lay down your old chains
Take up, take up your new name
________________________
One Step Away
Aren't we all right there?
I think God is so proud when we just show up…………….
unafraid to show our scars.
He's always there…….
reaching out……..
offering love……….
and promising Hope.
And this hope will not lead to disappointment.
For we know how dearly God loves us,
because he has given us the Holy Spirit to fill our hearts with his love.
Romans 5:5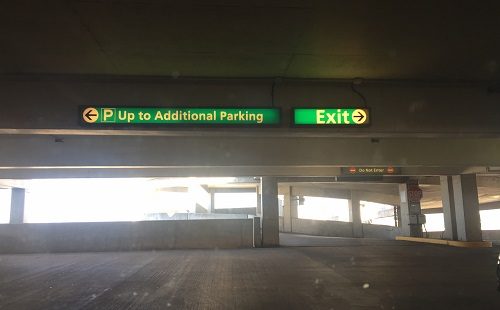 Leaving people you love at an airport is never easy.
Navigating your way out of a tightly-constructed parking garage isn't easy either.
And when you're doing this for the very first time all by yourself,
you find yourself incredibly thankful for every new sign up ahead leading you home.
And, oh, how I need signs………………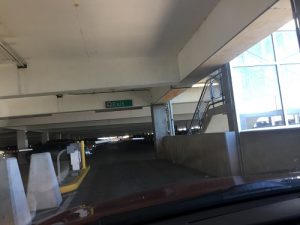 Life is so much like this garage.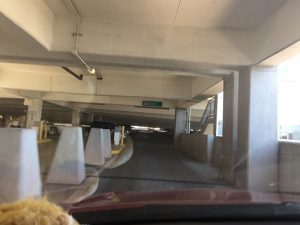 Unfamiliar turns.
Dark roads.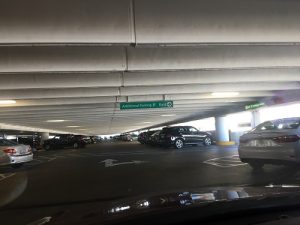 Intersections with options……………….
go straight or turn?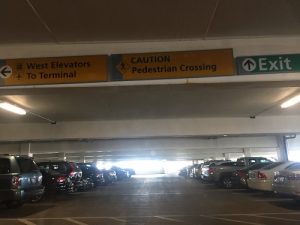 Glimmers of hope that lead to dead ends…………….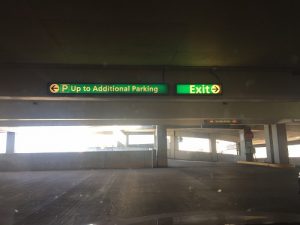 Or very sharp turns.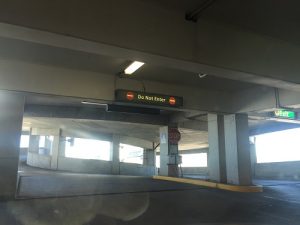 Options that take us in dangerous directions if we aren't paying attention.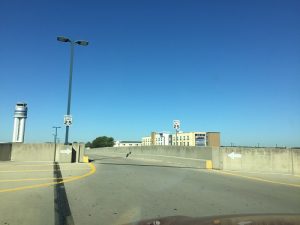 Thank goodness for signs.
I've missed some along the way.
Stumbled unto roads that led nowhere fast.
Even chosen to walk down some to places I never should have been.
But God is so good.
He never stops adding u-turns or detours.
He's the God who relentlessly leads us Home no matter how long we make the journey.
And I can sure make the journey long………………….
_____________________________________
I'm not the first person to wander in the wilderness with God right beside me.
The Israelites took forty years to travel about 240 miles.
Just six miles a year.
I sometimes feel just as slow at truly grasping the power of His Presence.
New manna every single day……………….
A cloud to lead them by day………..
Fire to lead them by night,
and they still wanted more.
____________________________________
It's hard to understand how they could be so ungrateful,
so unaware,
so easily distracted,
so desperate for a god they could see and touch…………
until I look in the mirror.
My journey is no different.
I stumble along, too, missing the signs…………
unaware of His presence.
I hear Him whisper,
Be still, Tammy.
Look up.
I lead beside quiet waters.
Shhhhhhh……………
I'm leading you today.
My signs are everywhere.
In the clouds floating by.
In the leaves softly falling and the breeze blowing.
In the sound of the birds in the trees.
Be still.
And look up.
Keep trusting that every step towards me is one step closer Home.
And even if you only make it six miles every year…………….
never forget I'm right there.
Enjoy the journey……………every twist and every turn.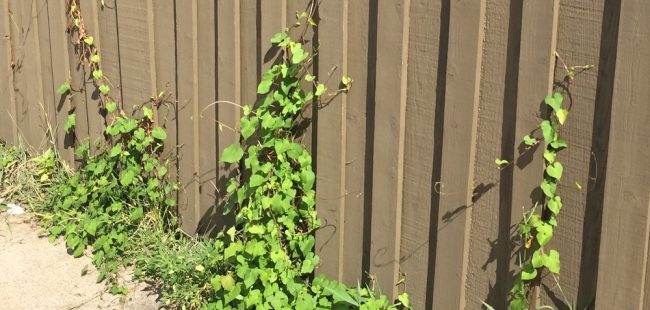 The boundary lines have fallen for me in pleasant places; surely I have a delightful inheritance.
Psalm 16:6
I've thought a lot about this verse lately.
The professor in my counseling skills class gave us an assignment several weeks ago.
Counsel yourself for eight weeks in an area that needs attention.
It's no secret.
I struggle with boundaries.
Saying "no" is so difficult for me…………
because I never want to let anyone down.
I've been reading (again) the classic book "Boundaries" by Cloud and Townsend.
I recommend it to anyone struggling to find balance in a busy world.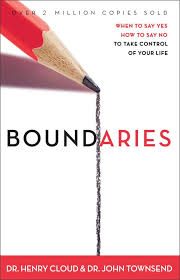 I'm slowly learning that a healthy "no" is so much better than a stressed-out or bitter "yes."
I'm pretty sure God didn't call us to a life of complaining about being too busy or feeling like we're losing it most days.
No.
A joy-filled life is impossible when we feel no joy.
God calls us to a life of pleasant places.
Laughter
Smiles
Hugs
Loves
He draws dark lines and says things like,
"Stay here."
"Don't go there."
These lines are never meant to hold us back from all we can be.
They're drawn to keep us safe from all we never want to be.
Negative.
Angry.
Resentful.
Anxious.
Stressed.
I still have so much to learn.
 But I'm trying to do less these days.
I want to be better at the things I do choose to keep in my life.
I'm also trying to feel less guilty about the places I'm walking away from for a season……….and this is still hard for me.
But I'm also learning an important lesson along the way.
There will always be times when boundary lines can't hold us back.
Love can pull us into places where we're unprotected.
Love can sometimes grow until we're stretched thin.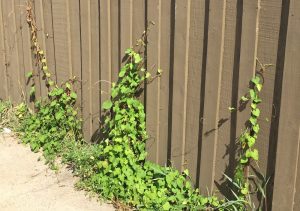 Love can pull us under
and over
and in between the cracks
of the fence safely hedging us in,
and before we know it we're fully exposed………………..
sitting in meetings….
making decisions….
leading when we want to follow.
I'm not very good at being stretched these days.
I often wake up early with a to-do list dancing through my head and a long list of emails to send and phone calls to make………..
and I wonder, "How did this happen??? Again?"
It doesn't take long to figure it out, though.
One glance at a few photographs, and I know…………..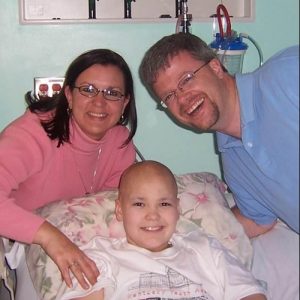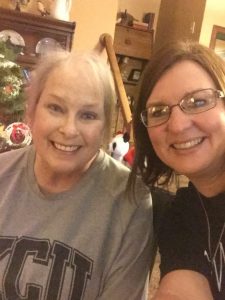 Love pulls me out of my comfort zone because legacies matter.
And there are people I love who can still make this world a better place even though they've gone to a better one…………
if I am willing to help a little.
We are sometimes stretched thin for a season, because boundary lines are good but love slips in and whispers,
"This matters too much."
So, today, if you're feeling tired and you're wondering how to live in the pleasant place God has planned for you,
start saying "no" to the things that pull you in directions that make you bitter or negative.
But say "yes" to the things that stretch you because of love.
He does not need you to do everything, but He does need you to do some things.
Let His love lead you today.
Even when it stretches and tugs and feels a little uncomfortable.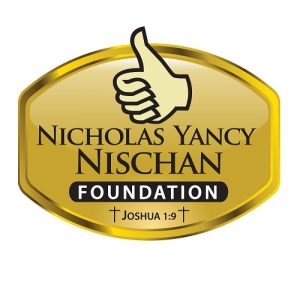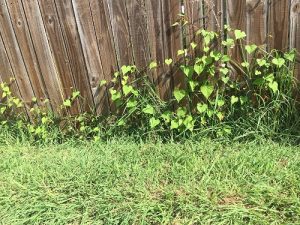 Boundary lines crossed by love create beautiful walls.
Just be sure it's His love, not guilt or pride, that has pulled you over the fence.
If His love is there,
you can do (with joy) anything He calls you to do.
Phil. 4:13
I can do all things through Him who gives me strength.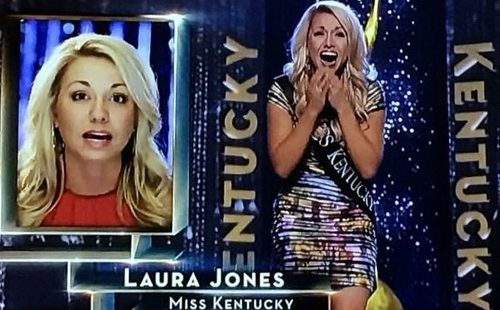 When someone you love is competing for Miss America,
you have to do something to celebrate the night!
And when she wins the "America's Choice Award",
your house is immediately filled with screaming!!
We are so proud of you, Laura Jones, and we love you so much!
You won the crown in our eyes, and we're so proud of how you're allowing God to shine through you every step of the way as Miss Kentucky!
You are our "Esther" of 2016!
We truly believe God has placed you in this position in our state
"for such a time as this!"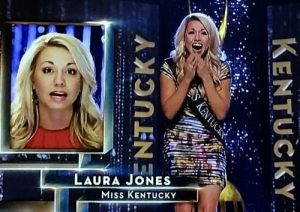 As we planned our evening of celebration at your alma mater,
Kentucky Christian University,
it didn't seem right to not get a little dressed up ourselves!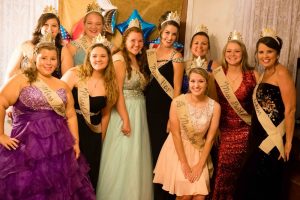 And when we decided to embrace pageant attire,
we just knew we needed sashes and tiaras too!
Thank you, Dollar Tree and fabric scraps, for finishing our ensembles so nicely!
As we thought about our various titles, my friend suggested words rather than actual names of cities or states…………..
And that's when the truth of what it really feels like to be a woman began to surface in all of the "miss" titles that began popping our of our mouths.
Misinterpreted
Misguided
Mistreated
Missing
Misled
Mistaken
Misunderstood
Mishap
Mischievous
Miscellaneous
Misprintt 🙂
We laughed as we chose our sash title for the evening,
and there was something about each girl's willingness to adorn herself with a word often seen as a weakness or flaw that made the night even more special.
_____________________
Doesn't it feel good to just be real?
Wear the sash.
Own the title.
I think life is all about doing just that.
No hiding behind perfection or walls.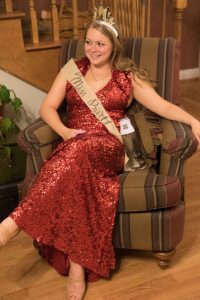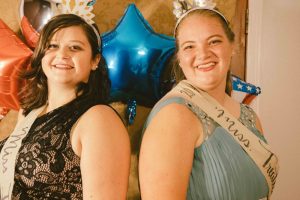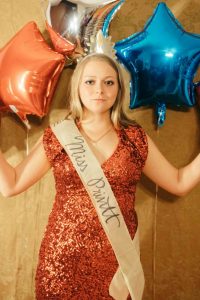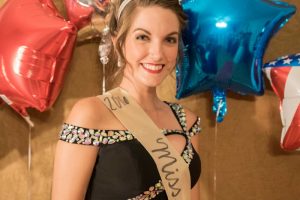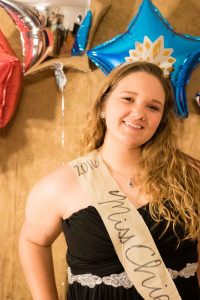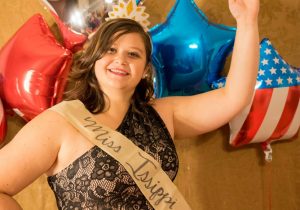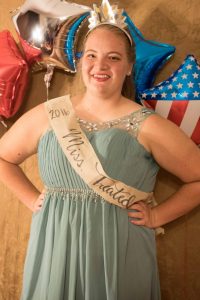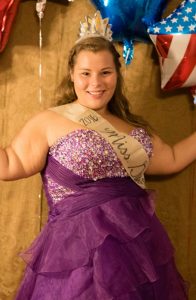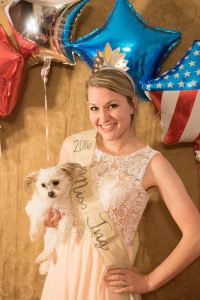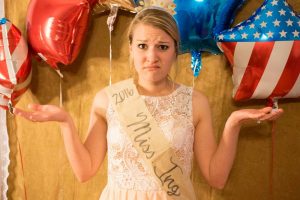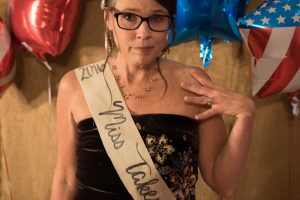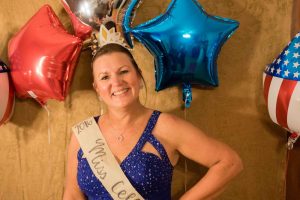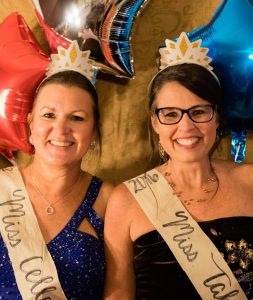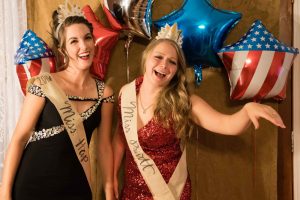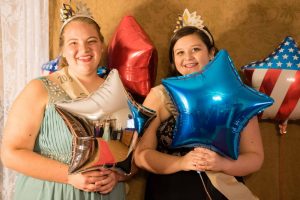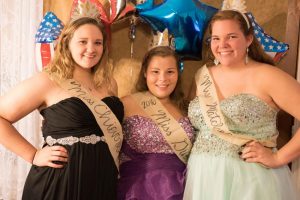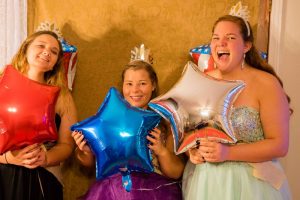 I don't know what word describes you best today,
but I do know this.
No matter what title you  may feel you have earned in life,
God loves you just the same.
Jehovah-Nissa (The Lord is My Banner)
softly whispers,
You are my child,
my princess,
my pride
and my joy.
Own your title.  
Wear your sash.
My name is written there too…………..
And my name has the power to cover all the words that may cause you to feel less than worthy of your crown.
Thank you, Laura, for inspiring us all to see ourselves as worthy of tiaras!
We know you will touch so many lives this year as you travel the state sharing your love and your smile and your honest struggles with so many who need to hear about them.
Thank you for your owning your title and wearing your sash so beautifully!
We love you more than words could ever say!
Your KCU family will forever be cheering you on!!
You are so loved!!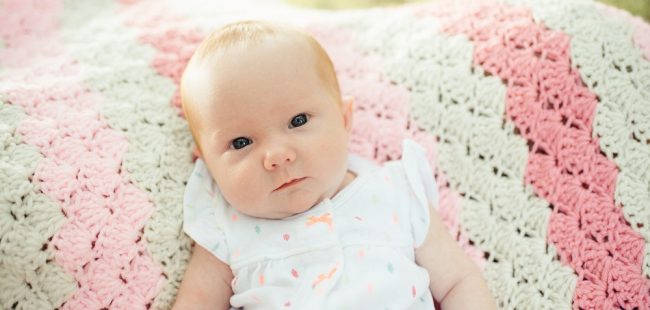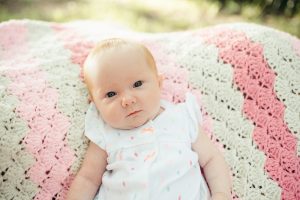 Friday morning I'll kiss this beautiful redheaded baby girl goodbye and fly nearly a thousand miles away.
I've gotten so used to the touch and smell of her sweet little skin that it's hard to imagine how I'll ever leave.
I know I have to go home,  but I also know this…………………
part of my heart will stay in Texas.
________________
That's the thing about love.
________________
It expands as far and wide as necessary in order to share its warmth.
Love never fears being spread too thin.
Love knows it doesn't have to be present in human form in order to be felt deep in the soul.
And most of all, love sees the walls we build to protect our hearts and somehow manages to climb right over them.
And believe me I've built some pretty high walls in my lifetime.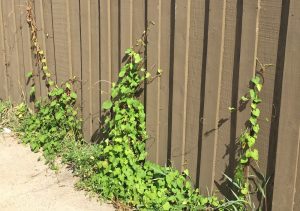 Love isn't afraid of being hurt even though its fully aware of the risk.
It doesn't see boundaries as hurdles…………..
but rather wiggles its way through any crack or crevice available and says,
"I'm here to stay."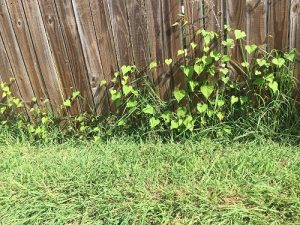 Love is brave enough for goodbyes,
because it sees the joy of the next "hello" long before the next "hello" arrives.
Perfect love truly does cast out fear,
because perfect love knows there's so much more to life than what we see with human eyes.
And what we can't see truly is all that matters.
My daughter-in-law and I, inspired by a gift for baby Elaine from Uncle Evan,
watched "The Little Prince" this week on Netflix.
As the little prince journeyed from one planet to the next,
he met a little red fox who told him a very simple secret to understanding life.
"It is only with the heart that one can see rightly;
what is essential is invisible to the eye."
I don't know about you,
but there are plenty of things I see every day that seem so very important.
My to-do list overflows with many things I deem worthy of my time and effort.
But I never want to forget that it's only with my heart that I'm able to see the truly essential things.
__________________________
My eyes may continue to see things that need to be done,
but my heart sees love holding people together no matter how far apart they may live.
My heart sees love being worth the cost of tears.
My heart sees joy where it once felt so much sadness.
My heart sees hope where the world sees despair.
My heart sees a bright future even on the darkest day.
Paul understood this kind of vision when he wrote Ephesians 1:18,
"I pray that the eyes of your heart may be enlightened in order that you may know the hope to which he has called you, the riches of his glorious inheritance in his holy people."
It's only when the eyes of our heart are opened that everything else is able to fall perfectly into place.
And maybe that's what boundaries really are……………
not the walls we build to protect our hearts but the lines God draws to connect them.
____________
Isn't that what Psalm 16:6 is all about?
The boundary lines have fallen for me in pleasant places;
surely I have a delightful inheritance.
Psalm 16:6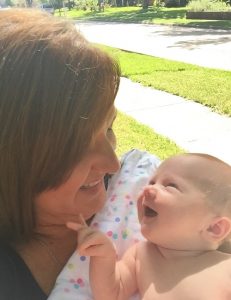 Open my eyes, Lord, I want to see what you see.
I want to see with my heart.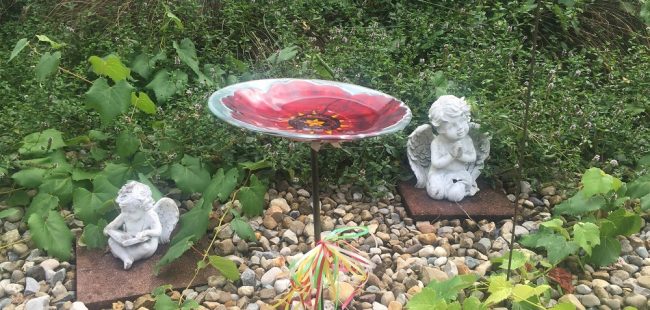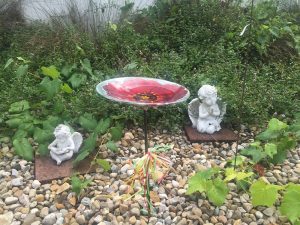 Still tied with a beautiful ribbon,
the birdbath caught my eye this morning as I walked through our backyard.
I could almost hear God whispering,
Gifts should be fully unwrapped, Tammy………….not just staked in the ground.
I stopped and for the first time since receiving this birthday gift from a lifelong friend, I truly appreciated its beauty.
Holding water poured from Heaven not from me,
it patiently stood in my garden……….
Waiting to be seen……………
waiting to be used……………
waiting to be acknowledged as more than just another lawn ornament.
Today is no different than my birdbath.
It makes no demands.
It stays wrapped until I choose to pull the strings………….
tear open the paper…
appreciate all it has to offer.
I love the look on a child's face as they rip into the wrapping of a gift,
and I love to see their face as they pull out their new treasure.
What if I could see the sunrise as the unwrapping of a new day?
The offering of a gift.
The present of His presence.
I want to live a life of fully unwrapped days……………..
not just days staked in the ground and checked off my list.
Today is a gift.
Forgive me, Lord, for the all the days I left tied in ribbon.
This is the day the Lord has made.
 I will rejoice and be glad in it.
Psalm 118:24