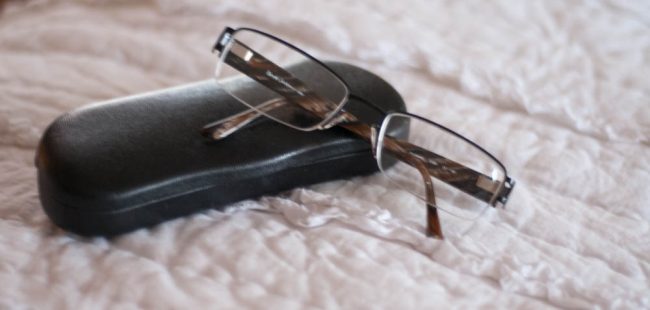 The first time I made it through the entire Bible was 2009, the year after Nick passed away.
I remember reaching these particular chapters in Numbers and finding myself upset.
I didn't know what to do with God's command to annihilate the Midianites.
I remember walking into a college Bible professor's office in search of answers,
distraught with the thought of a God who required such violence from His people.
The answer I received wasn't exactly what I wanted to hear,
but I knew this professor had studied the Bible for many, many years
and loved God with all his heart…..
and I also knew what he told me that day was true.
"It's not up to us to understand the 'why' behind every one of God's commands.
It's just up to us to trust He knows best and always has a plan."
It's difficult for me to imagine how evil these people were and just how much they hated God,
but I have to believe God knew their influence would destroy His plan for redeeming the world.
This is my eleventh year to read through these difficult chapters,
and it's my eleventh year  to stumble through them……..
They still don't make sense to me,
and I still don't love what I read.
But choosing to walk away from the One who has carried me through chapters of my own that I haven't loved doesn't make sense either.
Life is hard.
God is good.
And evil is not tolerated.
End of story.
I move on in today's reading and find myself wondering how the tribes of Reuben and Gad, after seeing God's anger so many times in the wilderness, could have gotten up the nerve to approach Moses and ask if they can stay east of the Jordan…….
settling their families near the Promised Land but not quite in it???
To travel so far then choose to stop….just short of the goal….doesn't make sense to me either.
Moses is angry at first, but chooses to grant their request if they promise to at least help the other tribes claim the land God has promised to them.
What in the world is this part of Bible history all about?
I did some research and discovered that generations before, Jacob had prophesied that Reuben's family would fall short.
In Genesis 49:3-4, Jacob had said,
"Reuben, you are my firstborn, my might and the beginning of my strength, the excellency of dignity and the excellency of power. Unstable as water, you shall not excel, because you went up to your father's bed; then you defiled it."
Fast forward to the years in the wilderness where Reuben's tribe is told to camp on the south side of the tabernacle with Gad's tribe.
The bond formed between these tribes was strong.
Strong enough for Gad's family to be pulled into Reuben's shortcoming………………
seeing land that looked "good enough" and "wanting it now" rather than waiting for what was best on the other side of the Jordan.
If we peek into the future, we find out this decision ends up being a bad one.
In II Kings we will learn that the land they settled in is eventually taken captive by the King of Assyria and the tribes of Reuben and Gad will find themselves living in what will then be named Ninevah.
So what do I do with all of this information??
The Midiianites are dead.
And the Reubenites and Gadites are doomed.
I refuse to close my Bible and move on with my day without something to carry with me.
I know
"All Scripture is God-breathed and is useful for teaching……"
(II Tim. 3:16)
So there's something here.
Something I need to know.
So I sit and think.
Lord, teach me. 
I keep going back to the fact that God knows how easily evil would spread if the Midianites were allowed to influence the Israelites.
And how the Reubenites and Gadites had become like-minded as shepherding tribes who spent all their time together,
eventually wanting the first good land they saw,
even if that meant missing life in the Promised Land.
I'm hearing a phrase in my mind I've heard all my life,
"Birds of a feather flock together."
I guess shepherds who think alike "flock" together too.
And that's what God is saying in these chapters.
Choose your company wisely.
And do not settle where you don't want to stay.
Even if the ones you love choose to get comfy,
buying into "good enough" when "best" is just within reach.
Spiritually speaking,
Stay far away from all hints of evil and never stop pursuing all God has planned for you.
That's it.
That's what I'm hearing this morning in Numbers 29-32.
I'd love to know what these chapters say to you.
(Today's reading was from Numbers 29-32.)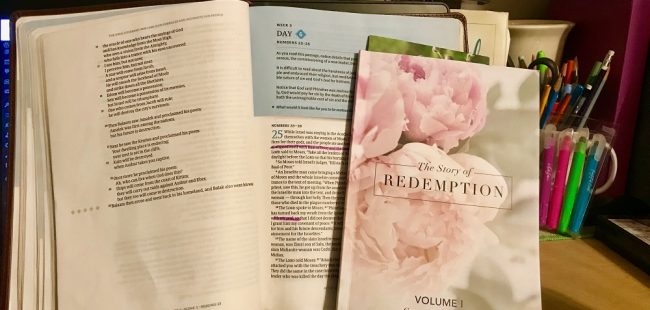 If you're wanting a "feel good" start to your day,
reading through the pages of the Old Testament each morning may not be the answer.
Stories like the execution of the Israelite leaders
who had aligned themselves with Baal
won't send you humming a happy tune as you head toward the shower.
Reading about Phinehas plunging a spear through an Israelite man and a Midianite woman
in order to end a plague that had already taken the lives of 24,000 Israelites won't leave you singing the lyrics,
"I've got the joy, joy, joy, joy, down in my heart."
The Old Testament is tough.
God's Holiness wasn't something for the Israelites to take lightly.
And His expectation for His people to be Holy wasn't either.
God hated sin then.
And He hates sin now.
Burnt offerings were a regular part of the Israelites' journey through the wilderness,
because sin cost something –
either your life or a sacrifice.
It's easy to avoid the Old Testament if you're not interested in hearing about the consequences of sin
in the days of men like Abraham and Moses.
There's another option if holding the Old Testament open in your hands doesn't feel pleasant.
After all, we live in an era in which we've been given the freedom
to toss anything out of our lives that no longer "sparks joy."
And who feels joy as they imagine the smiting of men, women, and children trudging through the desert in search of Canaan?
Here's the other option:
Skip the books in the Bible that make you cringe.
Flip to the New Testament.
Read about Jesus' arrival and the grace and hope that arrived with Him.
No wonder we love Christmas.
No wonder we fill our world with twinkling lights in December,
almost as if we're trying to recreate that one special, starry night all over again every year.
No wonder we sing carols,
celebrating His arrival.
Jesus gave His whole life for us,
became the sacrifice for our sins –
once and for all.
And thinking about this feels good.
Thinking about what Jesus did for me sparks the kind of joy I feel every winter as December 25th approaches,
and I like this feeling.
However, ignoring the Old Testament because it doesn't "spark joy"
would be a huge mistake for me.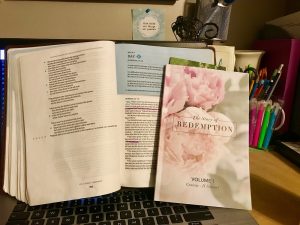 I need to feel uncomfortable.
I need to be reminded just how much God despised anything or anyone who stepped toward the world and away from Him.
I need to see what unholiness looked like in the wilderness –
and the cost of unholy living.
WHY???
Because I walk in my own kind of wilderness every single day.
Yes, the Promised Land is coming.
But for now,
I'm on the journey toward it.
And the battles I face every day are no different than the ones the Israelites faced.
In some ways, my battles are harder because the enemy doesn't always show up holding a weapon,
announcing his arrival in the pages of my life.
He's sneaky.
And he loves to convince us that majority rules,
and that the line between what is right and what is wrong is thick –
with lots of room to "play around."
As if fifty shades of grey really do exist between what is black and what is white.
I Peter 5:8-9 warns,
Be alert and of sober mind. 
Your enemy the devil prowls around like a roaring lion
looking for someone to devour.  Resist him, standing firm in the faith,
you know that the family of believers throughout the world
is undergoing the same kind of sufferings.
II. Cor. 11:3 says,
But I am afraid that just as Eve was deceived by the serpent's cunning,
minds may somehow be led astray from your sincere and pure devotion to Christ.
Eph. 6:12 says,
For our struggle is not against flesh and blood,
against the rulers, against the authorities,
against the powers of this dark world
and against the spiritual forces of evil in the heavenly realms.
The freedom Christ brought to the world wasn't the freedom to do and say whatever we want.
It was freedom from the power of the enemy –
who holds the power of death.
Heb. 2:14-15
Since the children have flesh and blood, he too shared in their humanity
 so that by his death he might break the power of him who holds the power of death
—that is, the devil— 
And free those who all their lives were held in slavery by their fear of death.
So reading the Old Testament,
though often painful and rarely sparking the same kind of joy I feel at Christmastime,
is crucial in my walk with God.
I want to feel joy,
but I never want to forget this truth:
I have not yet arrived in the Promised Land
and there's an enemy who is trying to keep me from getting there.
So every morning, I have a decision to make.
Choose Holiness.
Or not.
That's the freedom I have today.
And the only way to have this freedom is to submit myself to Him
who offered it first to Adam and Eve, Abraham, Isaac, Moses, and the Israelites.
James 4:7
Submit yourselves, then, to God.
Resist the devil, and he will flee from you.
Lord,
Let my desire to be holy as you are holy
be the one thing that sparks true joy in my soul today.
In Your Son's Precious Name,
Amen
(Today's reading was from Numbers 25-28.)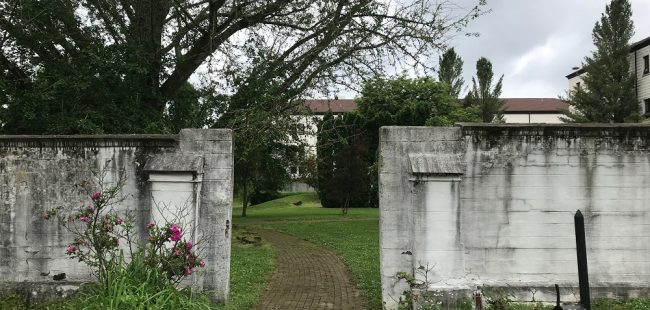 The story of Balaam is deeper than my mind can go this morning.
Or my clock will allow.
I've reread so many verses and looked at several commentaries and still………..
I have questions.
Lots of them.
Did God ultimately want Balaam to go with Balak's men or not?
The command to "Not go," seems to be followed with a "Go."
But once Balaam is on the road,
his donkey has a supernatural experience and does its best to turn Balaam around…
or at least redirect his steps.
Balaam seems caught up in the mission by this time,
and when his donkey finally talks to him after being beaten several times,
Balaam doesn't even flinch.
He replies to the animal on which he is riding as if talking to a donkey is an every-day experience.
It is in this moment that God chooses to open Balaam's eyes.
Suddenly, he see what the donkey has seen all along –
An angel of the Lord is standing in his path,
sword drawn,
ready to kill Balaam if he continues to move forward.
In this moment, Balaam realizes all power and wisdom come from above –
not from himself.
With sincere humility, he offers to turn around and go home if it is evil in God's eyes to continue.
However, now that God has Balaam's full attention, he sends him on his way –
with a message for Balak and a blessing for the Israelites –
the very thing Balak did not want to hear.
If I'm really honest this morning,
which I always try to be,
this story confuses me.
And if I'm honest again,
 the path of my own life confuses me sometimes too.
Which way does God want me to go?
Doors open.
I walk through them.
Yet there are times I find myself wondering if this where I'm really supposed to be.
Have I gotten so caught up in a mission or a goal that I miss the voice of a talking donkey?
And what the talking donkey sees?
I hope not.
I want my eyes opened.
I want to see what Balaam's donkey saw.
I want to know when the direction of my feet
does not match the direction of God's will for my life.
Psalm 16:11 says,
You make known to me the path of life;
    you will fill me with joy in your presence,
    with eternal pleasures at your right hand.
And Jeremiah 29:13 says,
You will seek me and find me when you seek me with all your heart.
God, make Your path known to me.
I want to find joy in your presence.
I want eternal pleasures at your right hand…..
and yours alone.
My eyes are open, Lord.
Open my ears, too.
I want to hear you.
I want to know your voice so well that there's no mistaking it when you speak…..
through people or nature or donkeys or whatever you choose today.
In Your Son's Precious Name,
Amen
 My sheep listen to my voice; I know them, and they follow me. 
 I give them eternal life, 
and they shall never perish; 
no one will snatch them out of my hand.
John 10:27-28
I'm just a sheep, Lord, listening for the voice of a donkey.
(Today's reading was from Numbers 21-24.)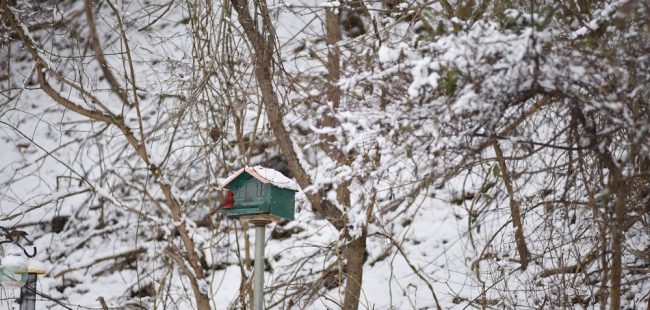 This morning's reading included everything from a staff sprouting
to signify Aaron's family as the guards of the sanctuary and the altar
to the striking of a rock by an angry Moses
 as he and Aaron faced the thirsty but once-again grumbling Israelites.
This morning's reading also included very specific instructions
for preparing a sin offering using a red cow,
several unsuccessful attempts of the Israelites to enter cities
on their way to the Promised Land,
and the details of Aaron's death
followed by the solemn ceremonial transition
of his power to his son Eleazar.
So much happened in these four chapters.
But there's one verse I keep rereading.
Right in the middle of explicit instructions on how to purify unclean people
and the grumbling of the whole Israelite community,
something happens.
This "something" is not acknowledged in an emotional way.
And this "something" doesn't even seem to leave the Israelites feeling sad.
Numbers 20:1 says,
The entire Israelite community entered the Wilderness of Zin
in the first month, and they settled in Kadesh. 
Miriam died and was buried there.
That's it.
The sister who had stood at a distance and watched her baby brother float away in a basket
was gone.
The sister who had mustered the courage to approach Pharoah's daughter and
offer to find a Hebrew woman to nurse the abandoned baby
was dead.
With no fanfare or designated days of mourning,
Miriam exits the Israelites' redemption story.'
Either stage right or stage left.
Even the way she left is unclear.
But one thing is certain.
Miriam didn't upstage anyone as she took her last breath.
I did a little research on play directions this morning
and learned that theater stages in the Middle Ages
actually sloped upwards away from the audience.
These raked stages, as they were called,
required actors to either stand "upstage"
or "downstage," meaning they were either
higher and further from the audience
or lower and closer to them.
When an actor moved upstage and demanded the attention
of the other actors on stage with him or her,
it resulted in a cast of actors
standing with their backs to the audience.
This is where we get the phrase,
"being upstaged."
Miriam's death was acknowledged but seemed to turn no heads her direction.
She humbly saved her baby brother then humbly slipped off the planet.
Yet her part in the story still matters.
Without her courage at only five years old,
who knows what might have happened to Moses many years earlier.
I can't imagine how she felt as she watched her grown-up brother hold up a staff
as God split the Red Sea for His people.
I can't imagine what she was thinking as her little brother came down from Mt. Sinai,
face glowing and hands filled with God's commandments.
Did she ever reflect on that morning by the Nile as she watched Moses move through the desert?
Could she still see the basket bobbing up and down as it floated down the river as Moses' head bobbed up and down in the crowds of people that often gathered around him for instructions?
Maybe she could.
And maybe that's why she had a weak moment in the wilderness journey years earlier
and found herself trying to move upstage,
attempting to draw the Israelites' attention away from Moses and toward her.
This upstaging incident didn't end well for her,
just as it hadn't ended well for others in the wilderness who found themselves trying to do the same thing.
Leprosy never feels like a reward.
And after this season of envy and pride,
Miriam's impact on the story of the Israelites seems to fade…..
from a prophetess leading people in praises to God to an unmentioned character in the redemption story…….
until she finally fades away……
forever.
I wonder how different her life would have gone had she continued to be a brave sideline sister
who gave God the glory all along the way –
instead of needing glory for herself?
I guess this side of Heaven,
we'll never really know.
But one thing we can know for sure this morning is this:
Pride never leads to the right kind of attention.
And maybe today, that's all that matters.
Because God is the director,
and He places us each where we need to be……
because the only direction
heads need to be turned
is toward Him.
Humble yourselves before the Lord,
and he will exalt you.
James 4:10
(Today's reading was from Numbers 17-20.)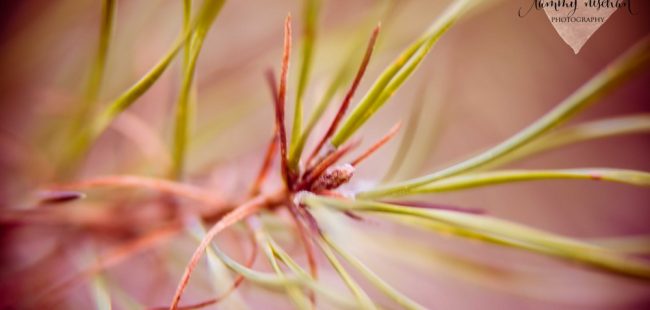 Do you remember the song?
"Twelve men went to spy on Canaan.
Ten were bad and two were good.
What did they see when they got to Canaan?
Ten were bad and two were good.
Some saw giants big and tall.
Some saw grapes in clusters fall.
Twelve men went to spy on Canaan.
Ten were bad and two were good."
With our hands in the air,
my youth group friends and I would make two thumbs up,
pointing them down for the bad spies and then up for the good ones,
as we sang.
I can remember repeating this song over and over with my friends,
getting faster each time until our little hands struggled to keep up.
We were always laughing by the end,
because it was funny to watch each other trying to match our hand motions to the pace of the words…..
and failing every time.
Fast forward forty years,
and here I sit,
reading this story as an adult.
It's not quite as funny now.
Twelve men were sent to check out the Promised Land.
They were supposed to come back with a plan and news of all that was in store just around the corner.
But ten of them became overwhelmed, bringing back messages filled with fear.
Only two came back, excited with all they saw, bringing messages filled with hope.
And just like we often do today, 
the Israelites chose to listen to the voices of fear,
changing their 250 – mile journey into 40 years of wandering in the wilderness.
God isn't a fan of whining.
And these people don't seem to get it.
A couple of chapter's later,
Moses and Aaron's cousin, Korah,
the great-grandson of Levi himself,
decides he deserves equal power with the high priest.
"I am, after all, from the same tribe," he convinces himself.
And forgetting the important fact that God decides these kinds of things,
he rallies supporters who feel the same injustice.
There's nothing like a crowd of like-minded rebels to boost someone's confidence –
as if numbers suddenly makes a belief true and right.
Korah's fear of human authority led him to rebel against the One authority that mattered.
______________________________
It's very clear in these chapters of Numbers that the Israelites have a problem.
And it seems to become a bigger and bigger one with the turning of each page.
These people have a supernatural cloud to follow by day
and a supernatural fire to follow by night,
but they continue to choose an eye-level gaze at the world around them,
using majority vote to determine their convictions.
Ten spies and 250 rebels
grab the attention of the Israelites
and suck them into a state of fear and trembling
that God's thundering voice can't seem to do.
And when we stop fearing God,
it's so much easier to live a life of rebellion.
______________________________
As I type these words, I'm beginning to get it.
There are two kinds of fear in life.
Earthly fear and Godly fear.
Earthly fear comes from a place of self-preservation.
Terrorists incite it.
The evening news can leave us sitting in it.
Thinking about our children's safety can stir it up.
Earthly fear is real.
And not fun.
Godly fear, on the other hand, comes from a place of awe and respect.
Understanding the consequences of sin incites it.
Reading the Bible can leave us sitting in it.
Praying for His leading in our lives can stir it up.
Fearing God is entirely different than fearing our circumstances.
The Israelites as well as Korah chose the wrong kind of fear,
forgetting the power in the hands of the One who had rescued them from Egypt.
What peace they gave up when they tried to take matters into their own hands.
I could list at least ten things in my life at this very moment that have the power to grip me,
pulling me into a state of earthly fear.
From family concerns to work pressures,
there are plenty of things spinning in my head that could lead me down a road much longer than the one I need to walk.
I don't want my life to turn into a wilderness-wandering experience.
I have to remind myself –
every single morning.
The same God who led the Israelites is leading me.
And He knows the way.
My reading today also included Psalm 95.
Verses 6 and 7 spoke to me as I thought about fear.
Come, let us bow down in worship,
    let us kneel before the Lord our Maker;
 for he is our God
    and we are the people of his pasture,
    the flock under his care.
Lord,
may my respect for and awe of You
be the only fear that brings me to my knees.
Psalm 23:1-4
The Lord is my shepherd, I lack nothing.
He makes me lie down in green pastures,
he leads me beside quiet waters,
he refreshes my soul.
He guides me along the right paths
    for his name's sake.
Even though I walk
    through the darkest valley,
I will fear no evil,
    for you are with me;
your rod and your staff,
    they comfort me.
There will be days, though, when fear rises up.
On those days, Lord,
please be patient with me.
And help me place my trust in You.
And you alone.
Psalm 56:4
When I am afraid, I put my trust in you.
 In God, whose word I praise—
in God I trust and am not afraid.
    What can mere mortals do to me?
(Today's reading was from Numbers 14-16 and Psalm 95)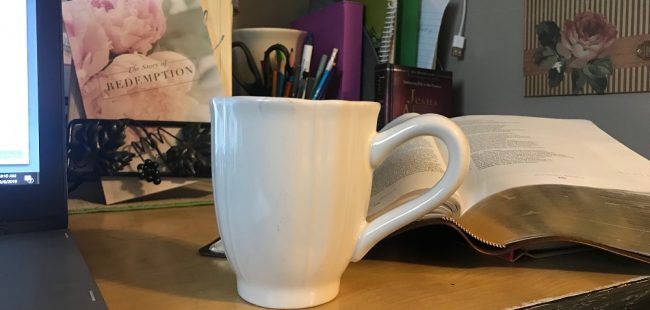 Perspective is powerful.
I know this is true.
One slight turn of my camera changes everything about what I see through my lens.
By choosing to sit on the ground rather than standing on a stool,
I capture an entirely different view of what's in front of me.
As I read about the Israelites this morning,
it was easy to see who would have been chosen to wear a
"Life is Good" t-shirt.
It's kind-of funny to think about a modern-day wilderness,
dressed in graphic tees representing their general outlook on life.
Who would have complained about manna?
Who would have been terrified at the thought of entering the Promised Land?
It's funny and frightening to let my mind go here,
because the truth is,
I'm not so sure where I would have stood on either matter.
My husband is a glass-half-full-kind-of guy,
and there have been many times through the years when this has gotten on my very last nerve.
When the tire on our van blew out on the way to my sister's house in Florida,
leaving us stranded on the side of a way-too-busy interstate,
I chose to be stressed.
Panicked.
Upset.
Bewildered.
Tim, on the other hand,
pulled out skateboards and allowed our boys to try them out in a concrete pipe far below the traffic.
I wasn't happy about this decision at the time,
but looking back,
seeing their faces in my mind and hearing them laugh,
I see the beauty in that little moment that I missed that day.
Making lemonade out of lemons is so much sweeter than eating them raw,
lips puckering as the sour juice runs down our face.
Finding a silver lining on the edge of a dark cloud changes everything about an approaching storm.
"Looking at the bright side" means there's a dark side –
but we're choosing not to focus there.
God had a low tolerance for glass half-empty, lemon-sucking, dark-side-of-life dwelling people.
Negativity wasn't on his list of "things to admire" about His children.
So why would we expect it to be any different today?
I remember seeing a little girl in Disney Land years ago,
crying just outside Sleeping Beauty's Castle.
Her parents looked exasperated,
and I have to admit,
I got a little tickled as the dad turned to his wife and said,
"We came here to have fun and this is NOT fun!"
At the time, I remember thinking the little girl looked exhausted
and wondering if the dad had forgotten that a trip to Disney Land wasn't really about him.
She needed a nap not a negative dad.
Maybe I'm sensitive to moments like that because we had to leave our trip to Disney early
because Nick got sick there.
We didn't know what was wrong at the time,
but a month later we heard the word "brain tumor"
and our world would turn upside down…..
forever.
I wanted to go back and find that dad.
Remind him that life is a gift –
even when our child gets tired and cries
in what should be a "Magic Kingdom."
The truth is,
amusement parks aren't always fun
and life isn't always good.
But people who live by the t-shirt motto regardless of life's circumstances
seem to have a more joy-filled life.
Numbers 11:4 says, 
"The riffraff among them had a strong craving for other food."
The same chapter ends with these people getting what they want…..
followed by death.
I don't want to be riffraff.
I don't want to crave what God has not freely given.
Paul, sitting in a prison cell, got this.
His glass was completely empty,
but he had figured out a way to simply be thankful for the glass.
Phil. 4:11-13
I am not saying this because I am in need, for I have learned to be content whatever the circumstances. 
I know what it is to be in need, and I know what it is to have plenty.
I have learned the secret of being content in any and every situation,
whether well fed or hungry, whether living in plenty or in want. 
I can do all this through Him who gives me strength. 
If only Paul could have preached to the Israelites.
He would have spared them a lot of fire raining down from Heaven.
Thank goodness he can preach to us today.
Remind us of where our strength comes from.
Pull us back on track when our thoughts derail.
Earlier in the same book Paul says,
Do everything without complaining and arguing, 
so that no one can criticize you. Live clean, innocent lives as children of God,
shining like bright lights in a world full of crooked and perverse people. 
Hold firmly to the word of life; then, on the day of Christ's return,
I will be proud that I did not run the race in vain and that my work was not useless.
Phil. 2:14-16
Do everything without grumbling or complaining –
not most things – 
or as many things as possible.
No.
Everything.
How do we do this?
How do we reach this place of constant gratitude?
How do we stop complaining about manna.
Or worrying about the Canaanites.
I think my reading this morning included the secret.
Today, my chronological Bible included Psalm 90.
Teach us to number our days carefully
so that we may develop wisdom in our hearts.
Psalm 90:12
Wisdom gets what our simple minds cannot grasp.
Life is short.
The most painful day is still a gift.
And an empty glass is still a glass.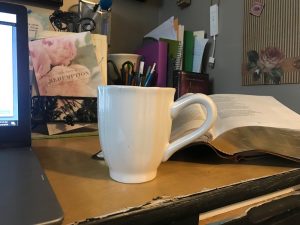 I would go back and live my hardest days over again just to hold my daughter Adrienne again
or have a conversation with my son Nick
or stand in the kitchen with my friend Martha and laugh about my cooking skills
or take a walk on our family farm in Oklahoma with my grandpa
or pick wild flowers for my grandma's table
and the list goes on and on…..
Psalm 90:14-17
Satisfy us in the morning with your unfailing love,
    that we may sing for joy and be glad all our days.
Make us glad for as many days as you have afflicted us,
   for as many years as we have seen trouble. 
May your deeds be shown to your servants,    
your splendor to their children.
 May the favor of the Lord our God rest on us;
establish the work of our hands for us—
    yes, establish the work of our hands.
____________________________________
Let me be satisfied this morning, Lord,
simply by grasping the gift of your unfailing love.
I want to sing for joy and be glad.
Even on the days my glass is empty.
Because the glass I grasp is a gift from you.
And I am forever thankful.
(Today's reading was from Numbers 10 – 13 and Psalm 90)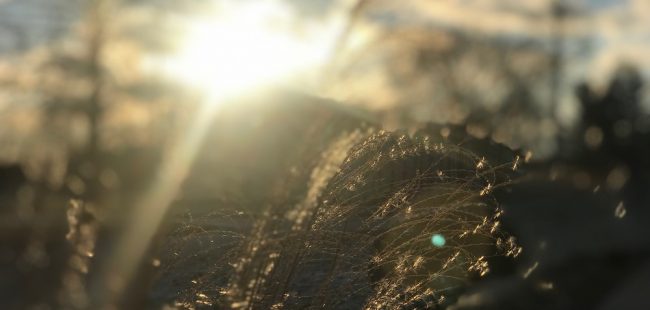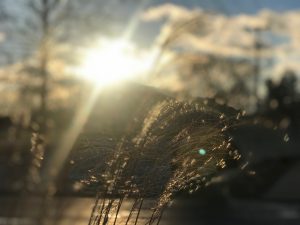 It's only been a year since the Israelites left Egypt.
They've seen manna fall from Heaven and people fall from disobedience.
They've watched Moses leave and reappear…..
several times.
They've donated supplies for the building of a temple
and offered sacrifices for the many reasons they've fallen short along the way.
They've been counted and recounted
and learned where their tribe falls in line when the time comes to pack up and move.
It's been a bloody year.
And in some ways,
a sad one.
Being chosen doesn't always feel that great.
So this morning I'm wondering,
"How often did Egypt seem easier?"
Slavery wasn't easy,
but having food on the table and a roots in the ground
surely had its own set of perks.
Did they ever whisper at night about the things they missed?
Or was there fear of even their soft voices bringing destruction?
I don't like to think they were afraid of God,
but part of me knows they were.
And a bigger part of me knows firsthand
that freedom from bondage rarely means "easy street" has arrived.
Being chosen doesn't always feel that great.
I'm thinking of the words of an angel many years later,
"Do not be afraid, Mary.  You have found favor with God."
Did she remember these words as she knelt weeping at the foot of the cross?
Did she feel favored as her Son died for the sins of all the world?
I'm sure her heart was torn in two,
but I have to believe she somehow knew this was part of God's big plan.
And He chose her because she would accept it.
Even when it hurt.
I'm sure, if asked, she would have said,
Being chosen doesn't always feel that great….but it's worth it.
This morning, I was surprised when I realized the Israelites were just beginning their second year of wandering in the wilderness.
I'm tired for them.
But I'm inspired too.
They've used their talents and their resources to create a dwelling place for God
and Numbers 9:18-19 says,
"At the LORD's command the Israelites set out, and at his command they encamped. As long as the cloud stayed over the tabernacle, they remained in camp.  Even when the cloud stayed over the tabernacle many days, the Israelites carried out the Lord's requirement and did not set out."
Even when………..
Those are the words He's stopping me on today.
The Israelites followed even when Egypt seemed easier.
The Israelites worshiped even when they were confused or scared.
The Israelites sacrificed even when it demanded giving up their very best.
Mary worshiped God even when He took her son.
On and on the Bible tells of people who keep pursuing God even when they do not understand what's happening.
Or better yet….
what's next.
I want to be an Israelite today.
I want to be Mary.
I want to be someone who keeps moving closer to Him
even when it's hard and confusing.
I want to be someone who turns to Him for help
even when I have before and, in an earthly sense,
have felt let down.
I want to camp while he says camp and move when he says move
even when the timing is uncertain.
I want to be His even when……………
I want to love Him even when…………
I want to follow Him even when…………
I want to obey Him even when……………..
I'm so thankful for the Old Testament.
I need the example of a people who trusted God in the wilderness
even when it wasn't easy.
Being chosen doesn't always feel that great,
but they followed even when it didn't.
And I will too.
But you are a chosen generation, a royal priesthood, a holy nation,
His own special people,
that you may proclaim the praises of Him
who called you out of darkness into His marvelous light.
I Peter 2:9
We are a chosen people.
Some days it may not feel that great.
But we've been called out of darkness
into His marvelous light.
The Promised Land is coming.
And today, the Creator of the Universe is with us.
Leading the way as we carry out the tasks before us.
What more could we need than His presence?
It was more than enough for the Israelites.
And it's more than enough for me.
He is with us "even when"……………..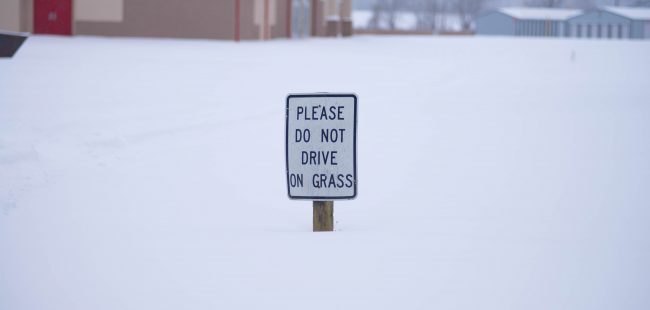 It's easy to read the story of the Israelites in the wilderness and wipe my brow in relief.
There was no "choosing-your-tribe-day" in the desert.
And there was never a "sign-up sheet in the foyer" for those who were willing to
"risk their life"
in order to move holy objects from one place to the next as they wandered.
No.
When you were born,
you received your name.
If your father was Kohath, you were a Kohathite.
If your father was Merari, you were a Merarite.
If your father was Gershon, you were a Gershonite.
You get the pattern.
There was no denying your roots in Biblical times.
Your tribe had a purpose.
And your name did too.
The Kohathites, for example,
were sent into the Holy of Holies after everything was covered up by Aaron and his sons.
There job was then to move everything out (very carefully) and
carry it to the next place God's presence would come to rest on their wilderness journey.
Come in, but don't look.
Carry this, but don't touch.
The rules were stern and the stakes were high.
Holiness wasn't something to take lightly.
And just as sin separates us from God today,
disobedience separated the Israelites from Him back then.
It's tempting to read quickly through these pages of the Old Testament,
trying to move closer to the pages of Jesus.
These stories cause fear.
His story offers hope.
But the longer I read,
the more I realize just how closely I need to pay attention.
Slow down.
Take note.
Listen.
In Leviticus and now in Numbers,
God may have been speaking to Aaron and the Israelites,
but He was also speaking to me.
"Be holy, because I am holy.  And be careful.  You're carrying things too."
The things He's called me to carry may not be gold lampstands or bowls and pitchers for the drink offering,
but they still matter.
And I believe they're holy too.
My marriage.
My children.
My family.
My friendships.
My job.
When I view these things as sacred,
something begins to change inside of me.
Moments matter.
Words do too.
If the veil has truly been torn from top to bottom,
inviting me into the Holy of Holies,
why should I expect new curtains to go up,
separating certain parts of my life from His presence?
The truth is:
Everywhere I go,
He goes.
And every step I take is on Holy Ground.
"Take off your shoes, Tammy."
(Maybe Kentucky really is the perfect place for me to live.)
Death was the penalty for Israelites who overstepped their bounds.
Broke the rules.
Allowed their unholiness to defile that which was holy.
Why do I think God, who is the same yesterday, today, and tomorrow,
would expect anything less of me?
My death may not be physical……
yet.
But isn't spiritual death more frightening?
To be separated from God –
forever –
because I disregarded His call to holiness.
In all things.
My to-do list is long today,
but if I forget the most important thing,
I might as well forget them all.
Be Holy.
Because He is.
______________________________________________________
He has shown you, O mortal, what is good.
And what does the LORD require of you?
To act justly and to love mercy and to walk humbly with your God.
Micah 6:8
I have this verse hanging in my house.
Because I don't want to forget.
I may not be a Kohathite,
charged with carrying holy things from one camp site to the next,
but I am a Child of God.
And I've also been called to carry holy things.
God had expectations for the Kohathites.
And He has expectations for me.
Thankfully, Jesus' blood covers my sin,
but I'm still responsible for my actions.
(Today's reading was from Leviticus 26-27 and Numbers 1-5)