I stood with two teacher friends browsing a bookshelf as they eagerly shared reviews of each title.
I needed something new to read.
Something to draw me away from "real life" a bit.
"Fiction," I said.
Because honestly, life has enough drama to be its own book, and sometimes it just feels good to be drawn into someone else's highs and lows long enough to remember there's an awfully big world outside my own messy life.
Skimming the titles, examining the covers, I finally made my selection.
"Oh, you'll love that one," one friend said.
"That's a great one," the other chimed in.
I walked away, book in hand, totally unaware of the plot line tucked between my fingers.
I had no idea I was carrying more than words.
I was carrying a problem.
I was holding injustice.
I was gripping evil.
I'm just a few pages from finishing this book, and I desperately need a happy ending…………………..
but I'm not so sure there'll be one in this lifetime for Lakshmi
or any other girl who is living the life she's been forced to live.
What do I do with the images seared into my mind?
What do I do with the ache throbbing in my heart?
In just twenty-four hours, this book has changed the way I look at my own daughter.
She easily could have been Lakshmi.
In just twenty-four hours, this book has changed the way I glance out my window as I drive my car.
Why are some spared and some sold?
How can I do laundry and dishes while little girls all over the world are being forced to do so much more………………
How do I balance my thankfulness for what is not with my burden for what is?
"It's a girl," are the three most dangerous words in India,
and somehow our girl escaped the reality of many infant daughters born in this country who are either killed or sold.
Somehow being dropped from a bridge saved Olivia's life……………….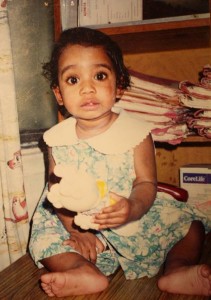 And the man who found her was a good man.
A man who named her,
"Pallavi" which means, "New leaves, new beginning."
So he took her tiny, injured body to a hospital where she stayed for six weeks before being placed in an orphanage.
And who knew that we were on the other side of the world aching from our own loss, hearts ready to pour love into one who needed it so much?
God knew.
Because of this I have to believe that for all the little girls who Lakshmi symbolizes, God knows too.
He is El-roi, The God Who Sees.
He sees all the little girls just like Lakshmi, and He certainly  has a plan.
Somehow He will bring beauty from their pain.
Somehow He will bring justice.
So, today as I head to work, I wonder what I'm suppose to do with this unfinished story?
This story that won't end just because I turn the last page.
If you want to pretend life is pretty for children all over the world, don't read this book.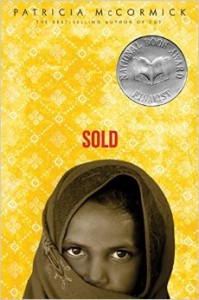 Praying for children just like Lakshmi and wondering what I'm suppose to do next?
I thought my life was messy……………..now I'm sure it's going to get even messier.