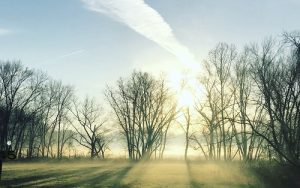 Jesus saw the look in the eyes of His disciples as the storm raged all around them and spoke the words,
"Peace.  Be still."
Suddenly, with no jet stream movement required,
the storm was gone.
All that remained was Jesus, the Son of God, and smooth sailing.
This morning, Jesus is speaking the same words to me,
"Peace. Be still."
 I'm feeling the to-do lists fade and the hours ahead of me at work feel much less daunting,
because He is there.
He has every Monday,
every Tuesday,
and every day that follows wrapped snuggly in His arms.
And what day can't be handled when hugged by the Savior of the world?
The Nischan house is overflowing with wedding decorations, borrowed and bought.
But it's also overflowing with joy and thanksgiving.
 God is so very good,
and He has a way of filling every gap in my weak human flesh with His presence…………..
which means I'm overflowing too.
When I am weak, He is strong.
He promises this in His Word.
So there's two things I know with confidence on this already busy Monday morning.
When Jesus sees storms, He speaks peace and peace appears.
When God sees weakness, He speaks strength and strength appears.
So this morning, as I venture out to give my all to my job for eight hours,
I'm trusting God and His Son to give their all to me………………
and boldly speak into every part of my life that feels stormy or weak..
That's truly all I need to know to have a perfect Monday.
I hope you'll know it too and feel the presence of God and His Son in a mighty way.
I love you all.