It's afternoons like this past Sunday that remind me of "what I live for"…………
Spending time with Kathryn (my friend's daughter and the newly-crowned Miss Grayson Outstanding Teen) and working on our spring toy drive for Basket of Hope energized me.
Evan came along to help move heavy boxes and even read to us while we resituated supplies in Nick's Foundation's storage unit.
Seeing the books reminded me that the bookshelf at KDMC needed to be restocked, so we stopped by the hospital and Kathryn was able to visit with a little guy who was waiting to see the doctor.
Kathryn got the shelf filled with books and we were off to deliver trash cans to various people and churches!
Of course a Basket of Hope day wouldn't be complete without stopping by the Bush family house!! Kim is my right-hand friend in this ministry (Actually, I think I'm her right-hand friend!). I couldn't keep Basket of Hope going without her love and support.
Our last stop was our church where we got our container ready to hold toys that will be delivered to kids with life-threatening illnesses. We are partnering with Mike Furrey's Foundation in this ministry, and I am thankful to have them right here in our area now!
Today, I thought it might be good for all of us to stop and think about what energizes us!
In "The Me I Want to Be," John Ortberg talks about being "in the flow" when we have discovered that place where God brings our passions and the world's needs together.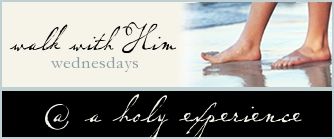 Praying we can all find moments of being "in the flow" today as we Walk with Him on Wednesday,