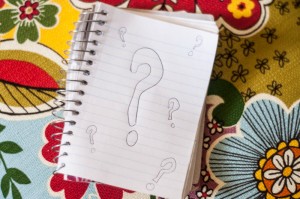 Tim and I will be traveling to Huntington tomorrow evening for the visitation of one of his students who was in class one day last week and then found dead that same evening.
He was an only child and my heart breaks as I think of the agony his family is going through and the long road ahead of them.
Several other friends are facing chapters in their lives that are difficult, painful, and confusing.
I log onto Facebook and discover even more friends who are dealing with grief and heartache.
There are no easy answers to the question, "Why?" when I think of any of these situations.
Truthfully, there is a logical answer to most of our pain.
We could talk all day about how God uses this or that in our lives; but in the end, the questions are still hard and the answers still come up short.
So, what do we do when life doesn't make sense??
How do we walk tough roads and keep our faith?
How do we keep smiling even when everything in our lives can seem so sad.
How do we move on from hard places?
The first thing we have to do is regain a center in our hearts.
What is life all about?
Why are we here?
What is the purpose?
What matters in the end?
When we center our life on Him and His eternal purposes, some of the trials of this life diminish as we hold them up against the perspective of an eternal plan.
Then we have to take all of our questions, our heartache, our sadness, and our pain and somehow place it in His lap.
He's sitting on a throne and He has room for all of our hurt.
I know I've placed enough there to fill His lap time and time again, and yet I believe He as a way of making room for more and more.
He is our Comforter.
When everything in life seems out of control, He is still on the throne in total control.
When I hear things that are upsetting and unable to be explained in human words, I always remind myself that God is not surprised by what I've heard.
He promises to go before us smoothing rough places.
 This means He knows some places are going to be rough.
I don't have any great answers for tough questions,
but I do know the Answer for all our questions.
It is Him.
Turn to Him when life doesn't make sense, and let Him know exactly how you feel.
He will take our tears and transform them in His time.
He will take your pain and use it in His time.
He can handle your anger, your frustration, your doubts, your fears.
He understands how hard life can be.
If your life doesn't make sense today, tell God how you feel and wait for Him to answer.
He is listening.
He cares.
And He loves you.
Even when life doesn't make sense,
He is there..
Trust in the 

Lord

 with all your heart,
and do not lean on your own understanding. 
In all your ways acknowledge him,
and he will make straight your paths.