I've heard the phrase "called by God" many times in my life.
I've read stories in the Bible about people who God called by name to do very specific things to share His love.
But I never really understood what happens when this phrase comes to life.
I never really knew what it looks like when these words change someone from the inside out…………
until my son was  called to Japan.
I now understand the power of this call.
I understand it deeply, because I raised Todd.
I watched him struggle with fears and insecurities as he grew from a scrawny, blonde-haired little boy into a strong, bearded man.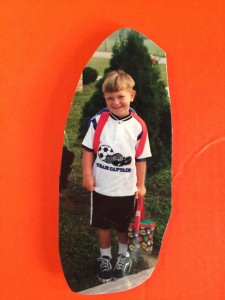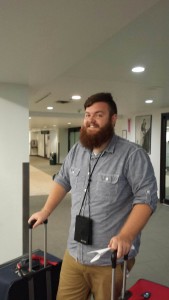 I witnessed with my own eyes how one summer internship didn't just impact him for a few months after returning home but instead planted deep inside him a love for a people on the other side of the world that is genuine, deep,  passionate, and never-ending.
It's a privilege and a joy to be called Todd's mom.
To know that one of the little guys who once needed me to cut his meat and tie his shoes and kiss his boo-boos is now going to share the Hope of Heaven with people on the other side of the ocean takes my breath away.
To know that God already saw today, May 20, 2015, in His mind in 2011 as I was watching video after video of the tsunami in this country that destroyed so many lives and homes brings tears to my eyes.
I remember feeling helpless sitting at my computer screen during my planning period the spring of this disaster, wondering how in the world these people would ever recover from this nightmare.
I remember showing my students the destruction and being overwhelmed for these people.
Todd now knows many of them by name.
He's heard their stories and seen firsthand just how amazing God's love is in the middle of a tragedy.
As I type this post, he is in the air.
He's headed back to the very place where several years ago 18,000 people lost their lives in a single day.
And he couldn't be happier.
So, even though God's calling has left our house quieter and my heart emptier and my eyes wetter,
I'm thankful this morning.
I'm thankful that in the story of Todd's life there are chapters bigger than any I could ever write and that through him God's love will become more real and more meaningful to people I may never meet this side of Heaven.
I'm thankful that the birds chirping outside my window are reminding me with their song-like faith that God will take care of him when I as a mom can't anymore.
We only have one life to live, and I am humbled by the privilege of being able to watch a son follow his calling.
You can follow Todd's journey, too, by looking for him on Instagram or Twitter.  He is @toddn33.
He'll be sharing his mission photography on Facebook too.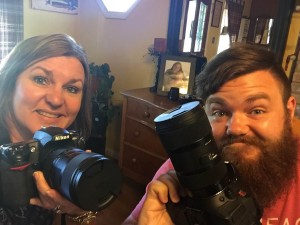 I love you so much, Todd.
I hate that you lost your passport and your trip was delayed a few days,
but I'm thankful for these extra memories with you!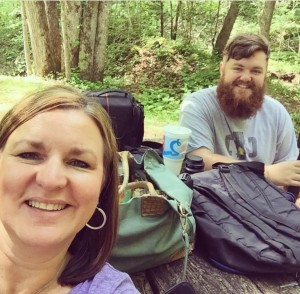 I miss you already.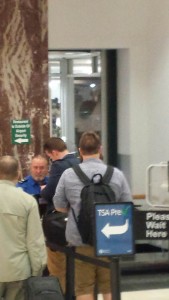 He said to them, "Go into all the world and preach the gospel to all creation.
Mark 16:15
Thanks for listening………….and going!