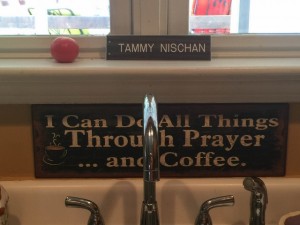 I'm not sure what I was expecting when I stopped by my old office.
My nameplate was down,
and
a new one held its place.
I laughed as a friend handed me the rectangular piece of metal holding my own name.
Tammy Nischan
It's funny how a nameplate seems so insignificant when you're holding it in your hand………….
Or when it's sitting on your windowsill…………….
right next to a tomato.
Honestly, though, it seems so appropriate to see them side by side.
They're both so temporary.
____________________________________
Titles and Tomatoes
They both come and go.
Holding on to either will do me no good.
It's the planting of what's inside that brings new life.
The seeds within that hold the promise.
And isn't that the way life is?
It's not about clinging to what we know as much as it is about releasing everything so we can grow.
I watch my kids take challenging classes, move to new places, start new jobs, put houses on the market……………..
boldly, passionately……………..
not hanging on to what once was but reaching out for all that will be.
And then there's me……………..
the second-guesser of all things, the doubter, the one needing affirmation…………….daily.
As I watch the sunrise with my son, I know he sees the new me,
and
I know he believes in me even when I don't believe in myself.
It's as if he's saying in his own quiet way,
"Live your dream, mom.
It's okay."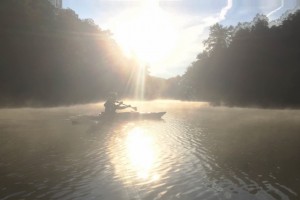 My windowsill tells me too.
Titles and tomatoes.
They come and go.
Today I'm putting my tomato on a salad and my nameplate in a drawer.
I can do all things through Him who gives me strength.
Phil. 4:13