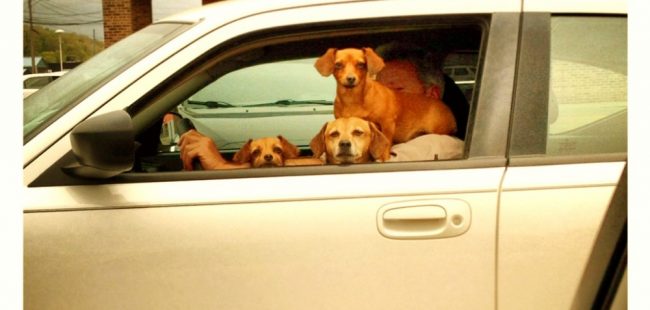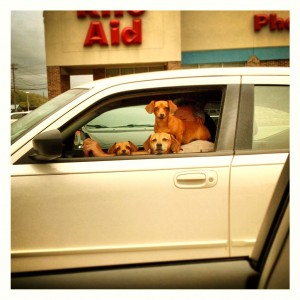 I'll never forget the day I pulled up next to this car  on my way home from work.
Glancing to my right at a stop light, I saw these little guys looking my way.
I couldn't resist rolling down my window and asking the gentlemen behind the wheel if I could please take a picture.
I heard a muffled, "Yes," from somewhere behind the pups.
A muffled "yes," because the very thing he loved kept him from speaking clearly.
No eye contact.
No connection.
Just a muffled, "Yes."
When I look at this picture, I see myself hidden behind those pups,
driving through life with a limited view.
I wonder sometimes what's propped up on my shoulder, "wallering" in my lap, keeping me from seeing.
Really seeing.
Sometimes it's things as cute as these pups.
Other times it's things not quite so cute.
All I know is this,
I want to see.
I want my eyes wide open.
I don't want to miss the person to my left or my right who may need me.
I don't want to live my life looking straight ahead or straight down.
I want my head up, my peripheral vision free from blinders.
I don't want to miss today.
I don't want to miss the people right next to me.
I'm asking God to remove anything that blocks my view from hurting eyes, lonely faces, broken hearts.
I'm asking God to help me see clearly what He sees.
I don't want to get to the end of everything and learn that I drove through life but missed the world.
When asked to be the hands and feet of Jesus,
I want to reply with more than a  muffled, "Yes."
I John 3:17
If anyone has material possessions and sees a brother or sister in need but has no pity on them,
how can the love of God be in that person?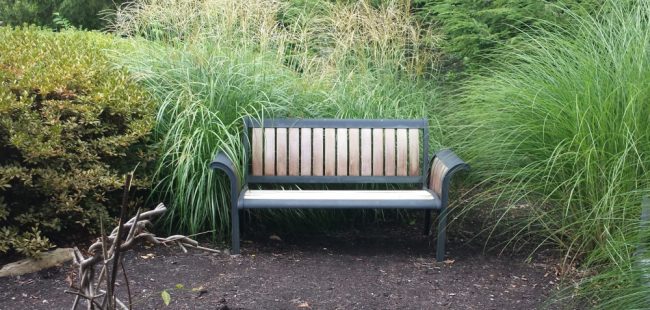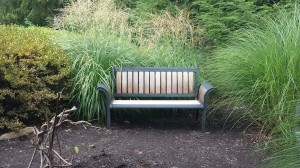 No matter how much space you need,
No matter how far you run to get away from it all,
You'll find someone waiting to sit with you.
The crazy thing is the one person waiting may be the one person you really wish you could push away,
but try as you might-
They stay.
They refuse to leave.
And honestly, until you sort things out with them you'll keep running.
So you might as well sit down, get comfortable, and start talking.
Because this person is all ears.
And believe me, they won't judge you.
They won't leave when you're honest.
They won't question your sanity.
They won't be shocked or disappointed by anything you say,
because when you're alone with yourself you can ask hard questions and get straight answers.
You can look in the mirror and the one looking back gets you….completely…
and is on your side no matter what.
So, go ahead and run.
Go ahead and escape everything that annoys, angers, hurts………….
You'll find yourself waiting no matter where you land.
And when you finally get quiet enough to really sit and soak up alone time with your heart,
you'll find Someone else is there too.
Someone who knows you inside and out.
He knows your struggles.
He understands your questions.
He feels your pain.
He gets your need for alone time – He was the Master of escaping to gardens of solitude Himself.
So, today, make time to be alone with yourself.
The conversation may seem awkward at first –
but talk or write anyway.
Keep talking.
Keep writing til there's nothing left to say,
because when you let it all out He hears you too.
He cares about every single word that slips from your lips and your heart.
And somehow He takes your honest outpouring and gathers it up into His hands,
holds it close, and speaks peace into every point of chaos.
He speaks love into every hidden corner of hate.
He speaks forgiveness into every crevice holding a grudge.
He speaks calm into every storm.
When you're alone with yourself, listen closely.
 He's right there too.
But when you pray, go into your room,close the door and pray to your Father, who is unseen.  Then your Father, who sees what is done in secret, will reward you.
Matthew 6:6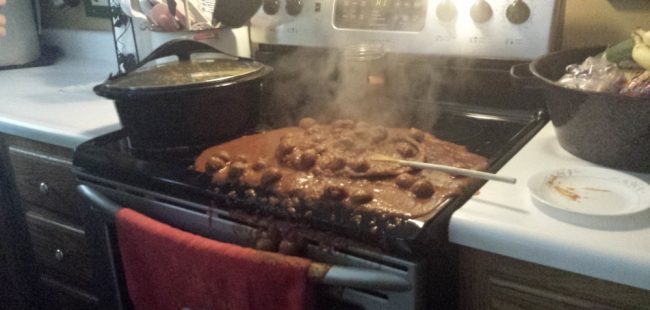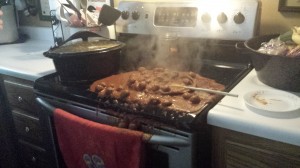 There you stand.
Ready to serve.
Ready to give.
With an eager audience nearby, you lift your gift – your meal, your talent, your heart – only to watch the bottom fall out and everything you've worked so hard to prepare come running out ugly.
There's no hiding now.
There's no where to run when all that we hold inside gushes out on the floor.
Your mess is suddenly the world's mess.
And everyone laughs, because who wouldn't laugh in this moment?
Deep inside, though, you see more than sauce running down your stove.
You see your heart.
Your see your soul.
Your very insides trickling down the stainless steel, and in some strange way it feels good to have it all out there.
And still be able to laugh, because
Laughter is so much like medicine.
And the giving up of all that is ugly makes a statement you've needed to make.
All at once, the messy inside of you is no longer a secret.
Your imperfection has been announced loud and clear.
And it's okay.
Just lift the dish and watch the bottom fall right out,
because life is messy.
We try to hide it in crock pots or closets or under our beds or deep in our hearts,
because somehow we think when it's hidden it's not real.
We smile.
We pretend .
We cope.
And all the while the dish grows hotter and the crack begins to grow that holds everything in, until suddenly it's too much.
It's too late.
Everything we've buried comes rising up, and we might as well embrace it when it comes pouring out because suddenly we're free.
That's what happens when we finally pour out our ugly right down our stove.
We're free!!
I've held a lot inside of me through the years.
Anger.
Hurt.
Disappointment.
Regret.
Fear.
Insecurity.
Doubt.
Worry.
I've held it in so long that I've felt like bursting, but I've found over and over again that when I just let it out….
Speak it.
Spill it.
Pour it.
Dump it.
Whatever it takes to release it.
I'm suddenly free.
I suddenly have help.
I have friends running with paper towels or dishrags or bowls.
Anything they can find to help me clean up my mess.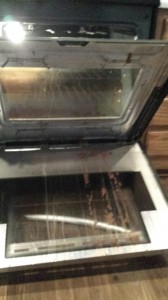 '
Coffee visits.
Pour.
Long walks.
Spill.
Phone calls with old friends.
Dump.
Sunday school prayer times.
Release.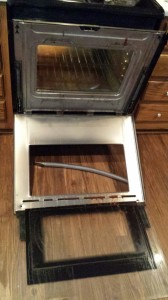 After the mess is out there for the whole world to see, something amazing happens.
We feel cleaner.
Less afraid for people to look closely.
When we admit we're imperfect, we stop trying to convince the world we're anything more!
Being see-through isn't scary when everyone knows the truth.
Is something boiling inside of you?
Fear
Anger
Doubt
Guilt
Loneliness
The list goes on and on.
Spill it out to someone today.
Let someone see your mess.
And watch what happens.
2 Corinthians 12:9-10 
"But he said to me, "My grace is sufficient for you, for my power is made perfect in weakness." Therefore I will boast all the more gladly about my weaknesses, so that Christ's power may rest on me.  That is why, for Christ's sake, I delight in weaknesses, in insults, in hardships, in persecutions, in difficulties. For when I am weak, then I am strong."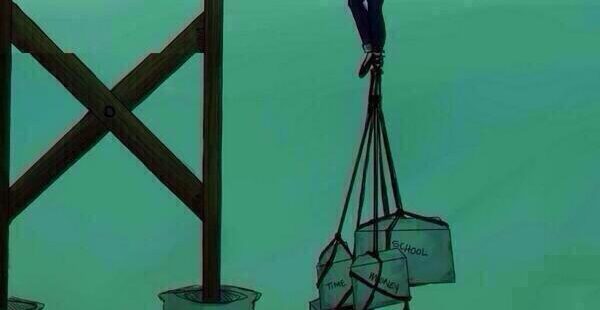 Words.
I fill my day with them.
Documents, forms, policies, procedures.
Words, words, words.
I type them.
I study them.
I try to understand them.
I email them.
And then for pleasure, I often go home and read even more of them.
Words that entertain.
Words that make me laugh.
Words that make me think.
My life is filled with words.
When my heart is filled with questions or fear or frustration or disappointment or anger, I speak them.
Different words.
Desperate words.
I pour them out like a pitcher spilling everything it holds on the counter, emptied but messy.
I spill out words.
Yet in my emptiness, I find myself searching for more.
More words.
I wake up early and go straight Him- to His Words – and suddenly I find meaning.
I realize very quickly that it's not man's words or my words that bring purpose.
It's His.
I read them over and over.
And even when they make me cringe, I keep right on reading.
Because the deeper I get into His Word, the deeper I get into my heart.
And the painful grip I have on the edge of life loosens when I remember I'm not holding on to the right thing.
I'm holding on to something that begs me to let go.
So I can hold on to His Words.
Words that have kept prisoners from losing hope.
 Words that have kept the discouraged from giving up.
 Words that have soothed the pain of breaking hearts.
Words that have strengthened the weak.
Words that have kept other words from defining me or anyone on this planet.
Words like,
mistake
loser
failure
defeated
alone
lost.
These words are washed away by the power of His Words and His grace and His love.
Suddenly everything that's pulling me over the edge,
dragging me down,
trying to loosen my grip on the One thing I love most,
is weightless.
I quit struggling to hold on when I realize He holds me.
I quit struggling with my own Words when I open His.
Because I realize when I release my grip on everything but Him, I am suddenly free to fall into His arms.
That's how He works.
He takes every word that drags me away from feeling powerful and pulls me right to Him.
He becomes my safe landing place.
I'm releasing my grip today.
And it feels so good.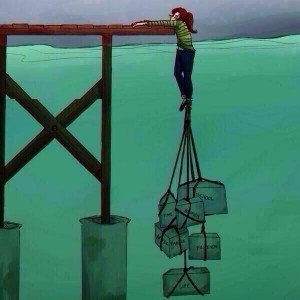 Hebrews 1:1-3
In the past God spoke to our ancestors through the prophets at many times and in various ways, but in these last days he has spoken to us by his Son, whom he appointed heir of all things, and through whom also he made the universe. The Son is the radiance of God's glory and the exact representation of his being, sustaining all things by his powerful word.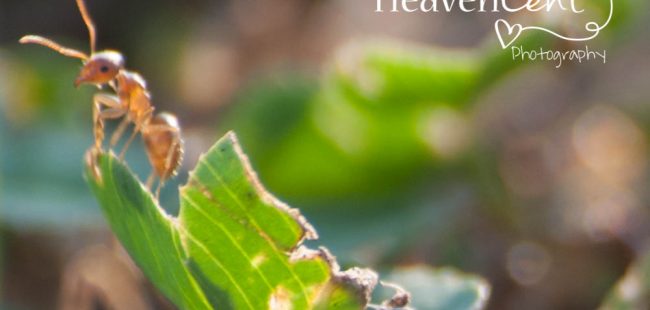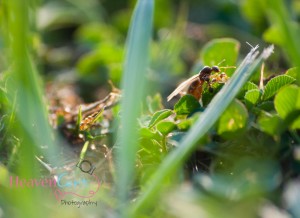 Life.
On a blade of grass.
On the tiniest leaf.
Eyes to see.
Legs to move.
Microscopic heart beating.
Armies of breathing creatures right under my feet.
I watch them.
I'm fascinated.
And I smile, because I know deep inside He sees them too.
He sees their coming and their going just as He sees mine.
Their smallness in the scheme of the universe reminds me of my own smallness;
yet, the intricate details of their miniature world remind me of the significance God places on every living being.
And suddenly I don't' feel so small.
A scientist who once denied the existence of God told me recently that he began to believe in a Creator as he began to study smaller and smaller things, because every time he looked deeper into the details of life he realized they became more organized, less chaotic.
This reality confirmed for him that this life is no accident.
Their is a Mastermind behind our world.
This Mastermind specializes in creativity.
He speaks to us through His created work.
What will it take for us to believe in Him who spoke the world into being?
What will it take for us to understand just how much He cares?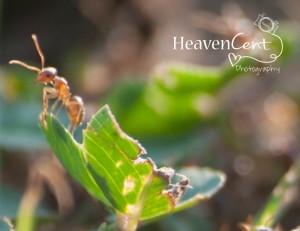 For in him all things were created: things in heaven and on earth,
visible and invisible, whether thrones or powers or rulers or authorities;
all things have been created through him and for him.
Col. 1:16
Trust Him today.
He sees you.
He cares.
He has a plan in the tiniest details of your life.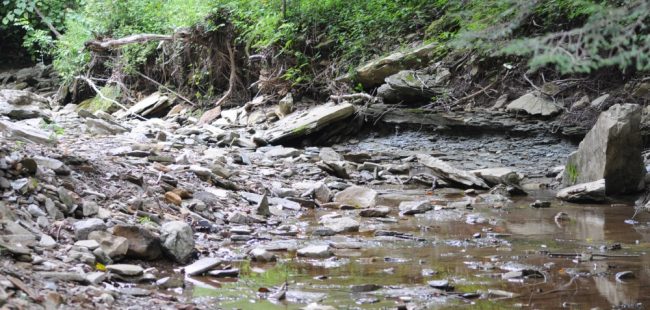 The morning minutes slip through my hands most quickly.
These dark and cozy intervals of time when everyone in the house sleeps but me.
Even the dogs breathe heavy and take a break from begging for a treat.
It's so quiet here in these hushed seconds of tranquility.
And peace seems easy.
Leaning back and closing my eyes,
I'm aware of Him – His love, His goodness, His faithfulness.
Even though I'm well aware of all that isn't good in the world these days,
I still feel His presence, and it's in this dimly-lit hour of pre-morning solitude that I regroup, refocus, and remember all He promises…..
And peace comes easy.
Soon, though, the sun will sneak up over the horizon, alarm clocks will chime upstairs and down, dogs will scratch at doors and bark for attention……………..
Warm jammies will be exchanged for not-always-comfy work clothes.
And the pace of life will be often be determined by situations out of my control.
"Easy peace" will be replaced with the hustle and bustle of this world's demands,
and it will take some effort to remember this moment.
This quiet early-morning moment.
But that's my goal today.
To remember.
To hang on.
To know………………..
that no matter how crazy this day gets,
No matter how bad the news.
There's always peace when He is here.
Easy peace.
And I believe with all my heart,
He's here.
Hang on to this promise today.
Hang on to easy peace.
John 14:27
Peace I leave with you; my peace I give you.
I do not give to you as the world gives.
Do not let your hearts be troubled and do not be afraid. When I was in elementary school, our Girl Scout meetings were always held at the Baptist church in our town.
Many times we arrived early or stayed late, because my mom and a couple of her friends were the Girl Scout leaders and they would meet to talk about upcoming activities or just stay and visit with each other for a while.
(These were the days before Facebook and texting when face-to-face visits were about the only way to talk as a group.)
When their visits started early or went long, I would slip off to a Sunday school  room with a piano and play songs from a church hymnal while I waited.
There was one song in particular that I loved playing.
I loved how my fingers moved across the keys.
I loved the melody.
But I especially loved the words even as a little girl.
As I was thinking about starting another week of work , this song came into my mind.
It's called, "Give of Your Best to the Master," and even though it was written in 1910 and some of the lyrics reveal its age,
I love its message.
I love being reminded that Jesus gave His best for me, so why shouldn't I want to give my best for Him?
Whether I'm cleaning my house, helping at church, taking photographs, writing an article, or performing the duties of my job, I want to give at the same level God gave for me.
I often fall short, but I love mornings when a song like this pops into my mind and helps me start a new workweek with a sense of determination.
I hope the lyrics below speak to someone today.
They have spoken to me for nearly 40 years.
GIVE OF YOUR BEST TO THE MASTER
by
Howard B. Grose
Give of your best to the Master;
Give of the strength of your youth;
Throw your soul's fresh, glowing ardor
Into the battle for truth.
Jesus has set the example,
Dauntless was He, young and brave;
Give Him your loyal devotion;
Give Him the best that you have.
Refrain:
Give of your best to the Master;
Give of the strength of your youth;
Clad in salvation's full armor,
Join in the battle for truth.
 Give of your best to the Master;
Give Him first place in your heart;
Give Him first place in your service;
Consecrate ev'ry part.
Give, and to you will be given;
God His beloved Son gave;
Gratefully seeking to serve Him,
Give Him the best that you have. [Refrain]
Give of your best to the Master;
Naught else is worthy His love;
He gave Himself for your ransom,
Gave up His glory above;
Laid down His life without murmur,
You from sin's ruin to save;
Give Him your heart's adoration;
Give Him the best that you have. [Refrain]
Coronation Hymns, 1910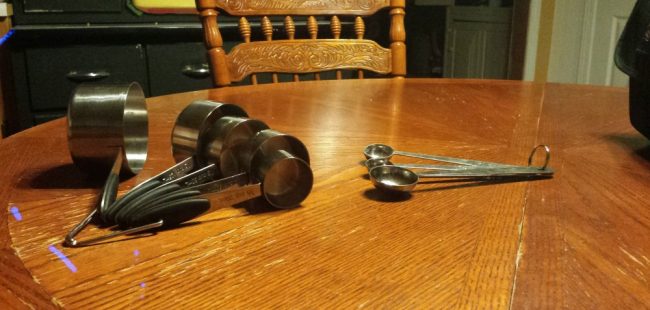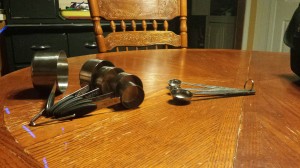 Give, and it will be given to you. A good measure, pressed down, shaken together and running over, will be poured into your lap. For with the measure you use, it will be measured to you.
Luke 6:38
Give and you will receive.
Give a little.
Receive a little.
Give a lot.
Receive a lot.
Like brown sugar, packed tightly into a measuring cup, keep pressing down until you can press no more.
Fill your cup of life with giving,
and what you get back will run over the top of your own cup, pouring out all over your lap.
Generous giving = Abundant return
What exactly is it that Jesus is telling us to give away so freely, promising we'll receive even more in return?
Luke 6:37-38
Do not judge, and you will not be judged.
Do not condemn, and you will not be condemned.
Forgive, and you will be forgiven.
Give, and it will be given to you.
A good measure, pressed down,
shaken together and running over,
will be poured into your lap.
For with the measure you use, it will be measured to you.
Give and it will be given to you.
Give a little.
Receive a little.
Give a lot.
Receive a lot.
Generous giving = Abundant return
Grace.
Forgiveness.
Mercy.
Pressed down.
Running over.
I'll never look at my measuring cups quite the same.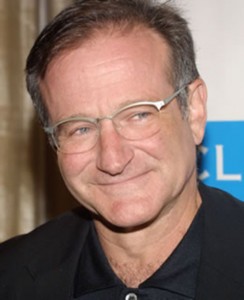 I wish I would have said, "Thank you."
A card.
An email.
 A hug.
Anything.
I wish I could have had the chance to say the things I'm saying now,
because in many ways you changed me.
You brought me to tears.
You made me laugh.
You caused me to think more deeply.
And you helped me take life a little less seriously.
All the while, I had no idea that deep inside you were struggling.
When my son walked into the kitchen and said you had died, I gasped.
Everything stopped in time, and I know that moment will be with me forever…………..just as you will.
Yesterday will be etched in my mind just like the day, years ago, when I casually told my mom Elvis had died as I watched the words of his death scroll across the bottom of the television screen.
I remember that day vividly, because mom came running from the kitchen in disbelief and cried.
I was shocked at her sadness, but I was affected by it.
Elvis was part of my mom's childhood like you were part of mine.
Knowing you are no longer here to create masterpieces and inspire us with your ability to be all sorts of kinds of people, well, it leaves a hole in my heart.
And I wish I could tell you how much I will miss knowing you are on this planet.
Your absence from this world is like a pillar of my childhood and my kids' childhoods being pushed away, causing the ceiling of life to come a little closer.
Rest in peace, Robin.
Thank you for all the memories.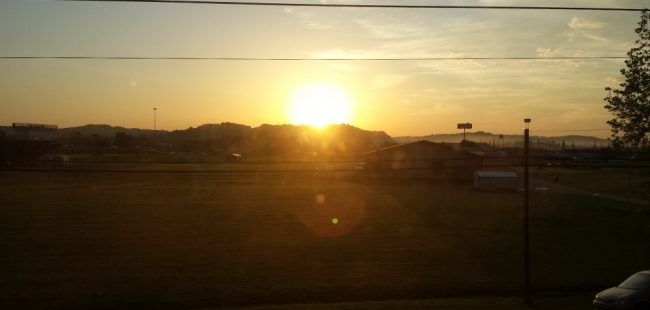 I rise before dawn and cry for help;
I have put my hope in your word.
Psalm 119:147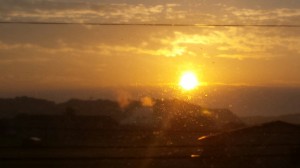 In the hustle and the bustle of this world,
In the midst of wars man cannot stop and illnesses man cannot cure,
With broken hearts and empty arms,
And demands that push us up against unyielding walls,
Rising up and facing it all can often be the biggest challenge.
The opening of our eyes to another day of who-knows-what.
The walking of our feet towards the unknown and often scary.
And yet,
even on the most difficult day,
even when where we go is the last place we want to be or the place that causes us to tremble,
He is there.
He's in the bad news.
He's in the hospital room.
He's in the cemetery.
He's in the board room.
He's in the office.
He's in the classroom.
He's in the empty house.
He's in the hectic schedule.
He's in the unanswered questions.
He is there.
And rising up and crying out is enough to remind you that you don't face today alone.
Rise up.
Cry out.
Put your hope in Him,
the Living Word.
He is there.