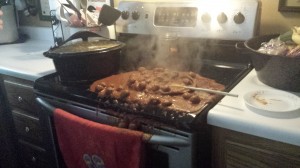 There you stand.
Ready to serve.
Ready to give.
With an eager audience nearby, you lift your gift – your meal, your talent, your heart – only to watch the bottom fall out and everything you've worked so hard to prepare come running out ugly.
There's no hiding now.
There's no where to run when all that we hold inside gushes out on the floor.
Your mess is suddenly the world's mess.
And everyone laughs, because who wouldn't laugh in this moment?
Deep inside, though, you see more than sauce running down your stove.
You see your heart.
Your see your soul.
Your very insides trickling down the stainless steel, and in some strange way it feels good to have it all out there.
And still be able to laugh, because
Laughter is so much like medicine.
And the giving up of all that is ugly makes a statement you've needed to make.
All at once, the messy inside of you is no longer a secret.
Your imperfection has been announced loud and clear.
And it's okay.
Just lift the dish and watch the bottom fall right out,
because life is messy.
We try to hide it in crock pots or closets or under our beds or deep in our hearts,
because somehow we think when it's hidden it's not real.
We smile.
We pretend .
We cope.
And all the while the dish grows hotter and the crack begins to grow that holds everything in, until suddenly it's too much.
It's too late.
Everything we've buried comes rising up, and we might as well embrace it when it comes pouring out because suddenly we're free.
That's what happens when we finally pour out our ugly right down our stove.
We're free!!
I've held a lot inside of me through the years.
Anger.
Hurt.
Disappointment.
Regret.
Fear.
Insecurity.
Doubt.
Worry.
I've held it in so long that I've felt like bursting, but I've found over and over again that when I just let it out….
Speak it.
Spill it.
Pour it.
Dump it.
Whatever it takes to release it.
I'm suddenly free.
I suddenly have help.
I have friends running with paper towels or dishrags or bowls.
Anything they can find to help me clean up my mess.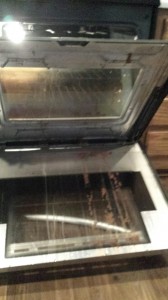 '
Coffee visits.
Pour.
Long walks.
Spill.
Phone calls with old friends.
Dump.
Sunday school prayer times.
Release.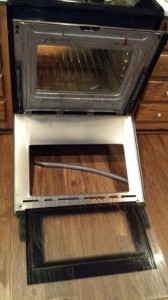 After the mess is out there for the whole world to see, something amazing happens.
We feel cleaner.
Less afraid for people to look closely.
When we admit we're imperfect, we stop trying to convince the world we're anything more!
Being see-through isn't scary when everyone knows the truth.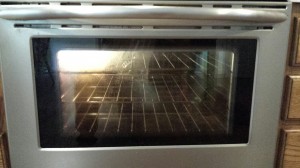 Is something boiling inside of you?
Fear
Anger
Doubt
Guilt
Loneliness
The list goes on and on.
Spill it out to someone today.
Let someone see your mess.
And watch what happens.
2 Corinthians 12:9-10 
"But he said to me, "My grace is sufficient for you, for my power is made perfect in weakness." Therefore I will boast all the more gladly about my weaknesses, so that Christ's power may rest on me.  That is why, for Christ's sake, I delight in weaknesses, in insults, in hardships, in persecutions, in difficulties. For when I am weak, then I am strong."