On Friday, I never would have predicted the weekend memory we would make.
It was homecoming at KCU and East Carter High School,
so I knew it was going to be busy.
Company arriving from out of town.
Late-night visits.
Lots of laughter.
Olivia's hair appointment.
The cooking of food for her after-dance party.
Meeting a group of friends for photographs.
There were lots of things to think about, but one of the things on my mind was NOT how we would handle what happened at Central Park.
Tim, Olivia, and I met Luke to take some pictures before coming back to Grayson to meet other friends.
I wanted to capture some memories in the place where they had had their first dance, the place where they often go to take walks or sit on a park bench and talk.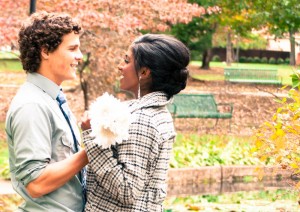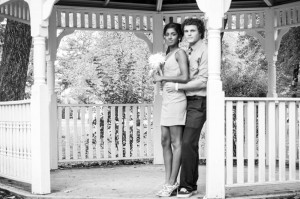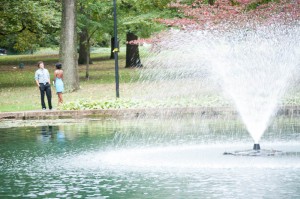 While walking through the park, I stopped and knelt down to look at the view of the pond from a different angle.
It seemed like a beautiful backdrop for a photograph, so I asked Luke and Olivia if they would sit on the edge for a photo.
Olivia wasn't interested in sitting on the concrete edging in her dress, so Tim took off his jacket so that she would have something to protect her…………………..
but she just didn't seem interested in a photograph from this angle, so I decided to have Tim sit here for a picture so I could capture the background anyway.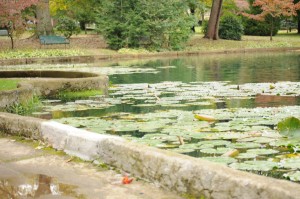 I wish I had a picture of what happened next, but when concrete gives way and your husband goes plunging backward into a pond filled with lily pads it's hard to think straight.
Actually, it's hard to stop laughing long enough to bring a camera up to her face.
Seeing Tim go backward into this water until he was completely submerged was definitely not on any of our lists for Saturday events.
Luke finally ran forward to help pull him to the edge; and as he did, I remember hearing Olivia say,
"Mom, take pictures!!"
I was laughing so hard I could barely stand up straight.
My ribs were literally aching.
Thankfully, Tim was laughing too.
This is the first photo I was able to snap after watching Tim take his unexpected plunge.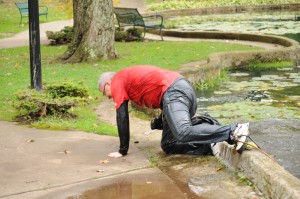 Notice the electrical cords coming out of the water with Tim's shoe!
I think in many ways we were spared much worse on Saturday, and we were left with these memories of laughter.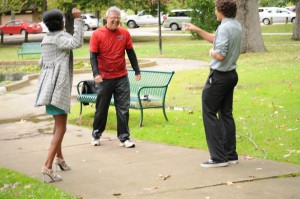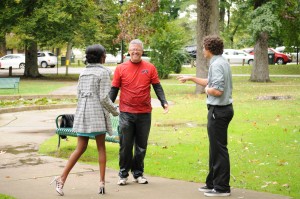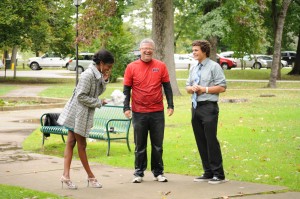 Tim truly showed his inner character in that brief moment.
It's hard to really capture in a picture just how chilly it was Saturday and just how chilled-to-the-bone Tim was as he posed for these pictures.
But he smiled through it all;
and Luke, Olivia, and I laughed until our eyes ran with tears.
It's surreal to walk away from a place where just moments before everything about our day changed.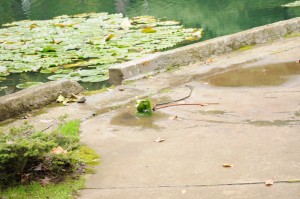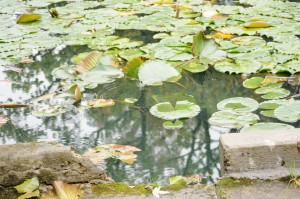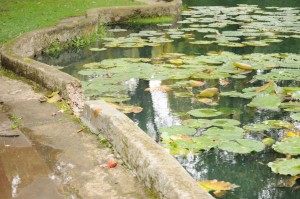 But we eventually regrouped and left the now-peacefully-floating lily pads and the broken concrete edging and moved on to the next memory.
Tim wrapped himself in a blanket from Luke's car, and Luke and Olivia walked away somewhat in shock about how this day had unfolded.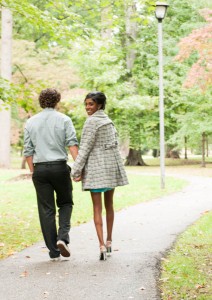 There's nothing extremely spiritual about this memory.
I could make a lot of analogies this morning, but I think I would be trying too hard to force something out of what was really just a very, very unexpected and hilarious moment.
The truth is, we never know what's going to happen next in life.
All we know is that we may only have a split second to decide how we'll react in that moment and how we will look as we walk away from it.
Today, be ready for anything but decide now that  NO MATTER WHAT you will choose the bright side.
Even if your view of life is suddenly the bottom side of lily pads.
Thank you for sharing the laughter of this memory with us!!