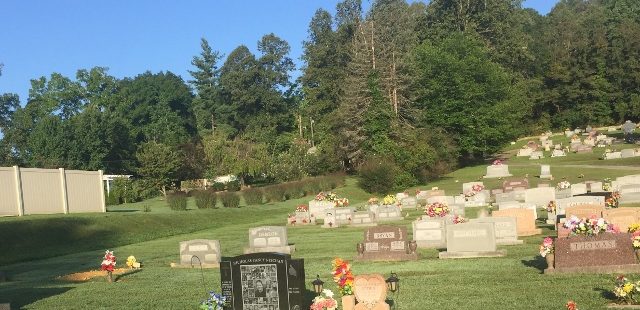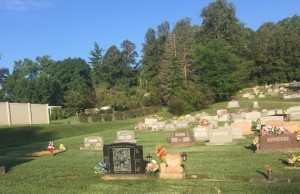 I've struggled with a lot of different kinds of fears in my life.
I actually remember being terrified of the night sky as a little girl.
If you've ever looked up and seen the sky at night in Oklahoma, you understand the overwhelming beauty of endless stars from one end of the horizon to the other.
The thought of seeing something "up there" mixed in with all the stars was more than I could handle as a young child.
I'm not sure what I was afraid I might see in the big Western sky.
I just remember preferring to travel with my face in a pillow as we moved down the country roads under a starlit sky toward my grandpa and grandma's farm.
It felt safer not seeing anything than taking a chance at witnessing something terrifying.
I also remember being afraid of birds and butterflies as a school-aged child.
The unpredictable flapping of their wings,
the inability to know where they would land or what they would do when they did,
kept me jumpy most of my childhood.
Parks were scary because birds were always there,
looking for anything that resembled food.
Beaches were nerve-wracking too.
Seagulls swoop down in large flocks when a snack is offered,
and there sure are a lot of people on the beach who enjoy the swooping down of seagulls.
Thankfully, I've grown out of most of my childhood fears.
I love the night sky now.
I love birds and butterflies too.
_________________________
Life has had a way of shaking loose the chains that once held me back from living freely.
There's something about being forced to walk the roads of cancer and grief that has caused just about anything else that might seem scary to quickly fade away.
________________________
New places.
New people.
New experiences.
Even new risks.
Nothing really holds me back anymore.
But, I'd be lying if I said I no longer have fears.
My fears  are just different now.
They aren't centered around the things I might be called to do or the places I might be called to go.
No, my fears have flipped upside down.
Today,  my fears are more about what I might miss by not being or not going.
My biggest fear is that I'll come to the end of my journey on this planet and realize I missed the most important thing.
I fear I'll look back and wonder why I wasted so many minutes or days or years doing something that could have been replaced with something more lasting.
A longer conversation with one of my children
Another cup of coffee with a friend
More weekends away with my husband
More laughter
More tears
More joy-filled moments
Jesus said,
"I have come that they may have life, and have it to the full."
but right before speaking those beautiful words, He gave a warning,
"The thief comes only to steal and kill and destroy."
And isn't that what the devil does?
Every single day he tries to
steal my time,
kill my joy,
destroy my relationships.
He uses silly things too.
He slips in and whispers doubt, and fear, and anxiety, and regret, and inadequacy, and insecurity, and every other kind of word that can hold me back from the big, full life Jesus offers.
I'm not afraid of big night skies anymore.
But I am afraid of looking up and seeing someone I missed along the way.
Someone who needed love.
Flapping wings no longer frighten me.
But I am afraid of time flying by and memories being missed.
Today, I want to fill up my minutes with love not hate.
I want to pour out joy not bitterness.
I want to feel peace not turmoil.
I want to show compassion not revenge.
I want to love in the same way I hope to be loved right back………..
but even when I'm not,
I want to keep on loving…………..anyway.
Life is incredibly short.
I know this too well.
So when I think about my biggest fear,
I know what it is:
I'm not afraid of dying;
 I'm afraid of not fully living.
Psalm 16:11
You will make known to me the path of life;
in Your presence is fullness of joy;
in Your right hand there are pleasures forever.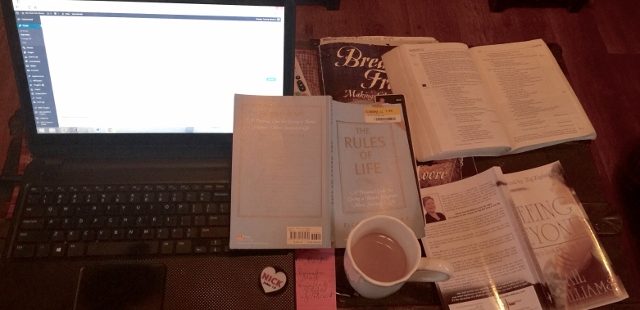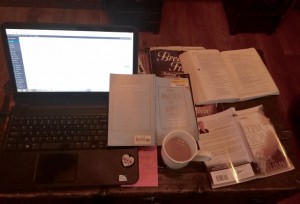 I can handle Walmart.
Long rows of isolation.
A few passers-by and a nod.
That's all I have to give as I look for laundry detergent and dog food.
But church?
There's hugging and laughing,
and so much smiling.
And people praising God for answered prayers.
Then there's me.
Feeling defeated and weary.
And I know there's others, too,
who feel like me;
but I just can't pick them out……………..
at church.
Because church is the place where God is good………….
all the time…………
but sometimes,
I'm sorry,
it just doesn't feel like He is.
So, I get people who stop going.
I understand the feeling of "I've got better things to do."
I really, really do.
But, I'm here today to say that the church needs you when you're broken.
Showing up with your sadness, your anger, your fear…………….
the church needs more people willing to do just this.
Showing up may be the hardest but best thing you'll ever do.
I showed up yesterday.
Minimal sleep.
Eyes puffy.
Hair not quite feeling "church worthy."
And it changed everything about the rest of my day.
As the women in my Sunday school class looked toward me, ready for the day's lesson to begin,
I couldn't hide it anymore.
I just said,
"Are you ever just proud of yourself for showing up?"
And then it happened.
I couldn't hold it back anymore.
Unlike the people in Walmart, these women weren't going to push right by…………..
My tears began to fall,
and I poured out everything……
because sometimes a Sunday school teacher's lesson doesn't mean near as much as her honesty.
Yesterday, I left Sunday school knowing this:
I need my church the most when I want it the least.
Next Sunday, I hope you'll show up.
I hope you'll take off your mask.
I hope you'll allow someone into your pain so that you can know……………
you're not alone
you're loved
and
it's going to be okay.
Church.
God's family.
Show up.
Even when it's hard.
For just as we have many members in one body and all the members do not have the same function, so we, who are many, are one body in Christ, and individually members one of another.
Romans 12:4-5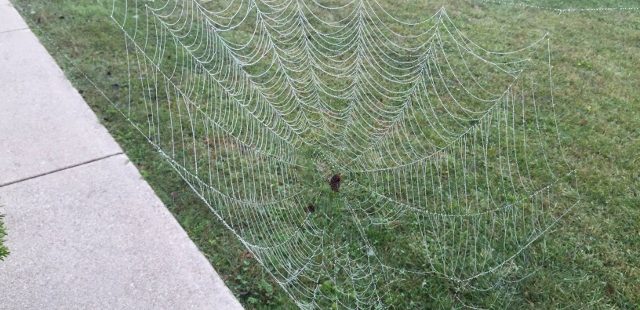 Have you ever read a really great book?
Drama
Suspense
Conflict
Turning the page is the only option,
because you just have to know what's next.
Powerful story lines keep us up all night,
and I like to think our life stories are what keep God up, too.
 When I read Psalm 121,
I lift up my eyes to the mountains—
    where does my help come from?
My help comes from the Lord,
    the Maker of heaven and earth.
He will not let your foot slip—
He who watches over you will not slumber;
 indeed, he who watches over Israel
    

will neither slumber nor sleep.
 The

Lord

watches over you—
    the Lord is your shade at your right hand;
the sun will not harm you by day,
    nor the moon by night,
I see a God who is so drawn to our stories that He cannot slumber or sleep.
He watches over us.
The author who is penning our stories never stops writing,
even as we sleep.
And what He writes matters.
It's easy for me to forget this on days when my biggest accomplishment may be trying a new crock pot recipe or having all bathrooms clean at the same time.
But even on these days, I am inspired to live a big life because the Creator of the Universe is intimately involved in every breath I take.
I scrub the shower.
He scrubs my heart.
I wash the dishes.
He washes over my soul.
I add ingredients to soup, and
He gently reminds me that I am also made up of all I choose to add to my life.
From the rising of the sun outside my bedroom window
to the magnificent spider web stretching across my sidewalk,
He reminds me of His faithfulness.
Because of the Lord's great love we are not consumed,
for his compassions never fail.
They are new every morning;
great is your faithfulness.
Lam. 3:22-23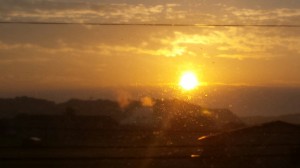 Such is the destiny of all who forget God;
so perishes the hope of the godless.
What they trust in is fragile;
what they rely on is a spider's web.
They lean on the web, but it gives way;
they cling to it, but it does not hold.
Job 8:13-15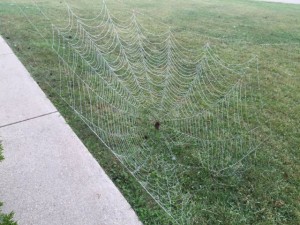 It's easy to look around and see other stories that seem more exciting or more purposeful,
but I believe there's power in every single page of every single of life.
God can take the quietest stories
and transform them into magnificent novels.
The Bible is filled with men and women who in the world's eyes weren't popular or famous, yet in God's eyes were exactly who He needed in order to do His mightiest work.
___________________________________________
No matter how difficult
or complicated
or lonely
or confusing
or insignificant
your life may seem,
never forget this:
Your story matters, and it keeps God awake all day and all night.
___________________________________________
 Today,
Lift your eyes to the hills.
Your help comes from the Lord, 
the Maker of the Heavens and the Earth.
He's reading your story,
and He loves turning every page!
He sees the end, too,
and He knows you won't be disappointed!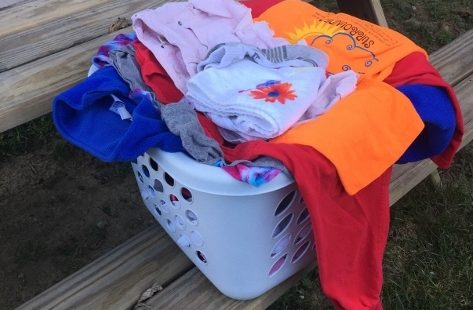 Have you ever held a cup in your hands, running over with all things good,
and found yourself checking for possible cracks,
ways for what you so carefully hold to accidentally slip away?
I'm married to a man who can hold a hole-filled bucket up to the sun and create a magical light display while I stand and wonder how we'll ever carry water in such a useless container.
Why do I struggle so?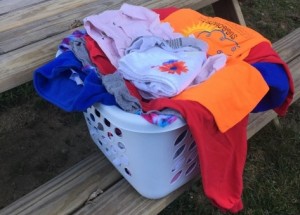 I take the laundry outside to fold.
It's a sunny day,
and I'm thinking a good phone conversation with a friend might help me sort through my thoughts.
But deep inside,
I know the sorting isn't anyone's to do but my own.
It's my laundry after all.
My pile of clothes that need to be dealt with.
Fold a towel.
Sigh.
Fold a shirt.
Sigh.
Why are some days just like this?
I wish I knew.
As I finish, I gather up all the other things I've had outside on this beautiful afternoon.
Shiny string.
Old curtains.
A hot glue gun.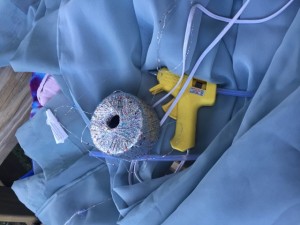 Sometimes Pinterest makes things look way too easy.
I head for the kitchen.
It's time to think about dinner,
and isn't that the perfect time for everything to fall?
Right at my feet………..
my sorted laundry and my thankfully-cooled glue gun.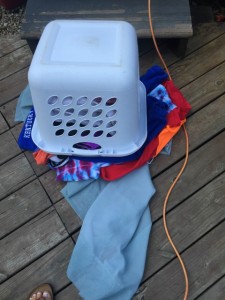 Sometimes a mom's work gets flipped upside down before she can even celebrate it's completion,
and today was just one of those upside-down-kind-of days……
all day long.
Then it all changed…………….
just as quickly as the basket had flipped,
my heart turned upside right when this girl spoke.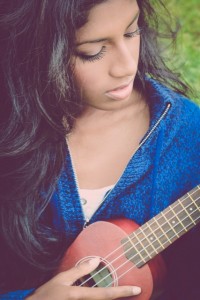 "I've had these kind-of days too, Mom."
That's all I needed to hear, I knew it was true.
She's had her fair share of good and bad days lately,
and there's something about upside-down-kind-of days not being faced alone that makes everything seem to flip right back over into place.
Things aren't quite as bad as they once seemed when someone else sees and really understands.
Life isn't always easy…….that's for sure…………even when our cup looks full.
You'd think I'd have this whole emotion-thing figured out by now,
but so many years of stumbling through life can become a habit…………hard to break.
I'm a stumbler…………
(Maybe saying it out loud is the first steady step toward recovery.)
________________________________________
Years of grief can do a number on the path below your feet.
I'm not trying to make excuses,
but grief makes the path we walk a little rocky and
changing seasons seem to bring fresh reminders of what once was…………
There'll never be a Fall day that doesn't remind me of Nick.
Footballs flying through the air.
Boys on trampolines.
I miss the sound of his voice.
I miss the grin on his face.
Today, I just feel sad;
and I guess I'm slowly learning there'll always be days like this………..
when unexpected waves of longing wash over me.
Uncontrollable feelings of injustice
and jealousy
and anger
and every other ugly emotion that seems to travel right alongside the road of grief
have a way of making even a full cup appear empty.
_________________
On these extra-tough days,
I have to remember that sometimes
laundry has to be refolded
and
glue guns have to be placed back on the shelf………..
in hopes of a better day.
And that's okay.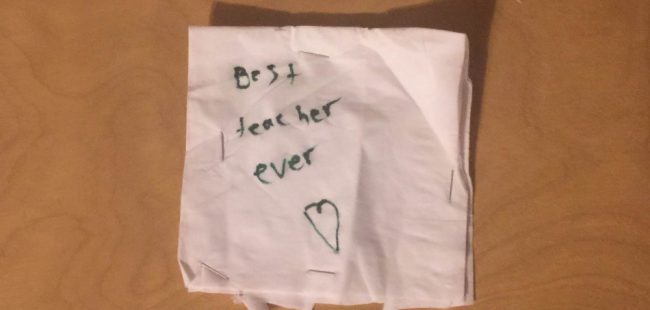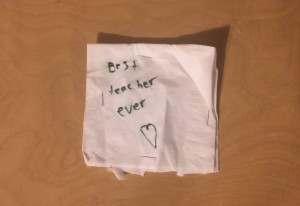 You arrive early.
Often in the dark.
Papers need graded.
Copies need made.
Boards need filled.
And then…………………..
You stay late.
Meetings demand your presence.
Lesson plans require your time.
In between these dark hours of morning and these late hours of afternoon,
students arrive and fill your room.
You never really know how they'll show up on any given day.
Happy
Sad
Hungry
Hurt
Excited
Mad
Your room holds every kind of child at the same time,
and your best "I Can" statements seem to fall short when you look into their eyes.
"I can" quickly changes to "I'll try",
because even on the best day there's only one of you and so many more of them.
Breaks are few and far between,
and the weariness of it all can get the best of you.
But here's what I want you to know today and every single day………………..
YOU ARE MAKING A DIFFERENCE NO ONE ELSE CAN MAKE.
You're molding our next generation.
You're surrounded – every single day – by souls longing for more than another strategy.
You're shaping our children's self-esteems simply by saying things like,
"I'm proud of you!"
or
 "I love your new dress!"
Your smile warms more than a room or building.
It warms our children's hearts and teaches them that no matter how hard life is,
there's always enough energy left for kindness and love.
___________________________________
And, oh, how this world needs love.
____________________________________
I know you're often exhausted, and it's only September.
I know you long for more hours in every single day.
I'm sure there are times when you wonder who really notices all you do…………
so today, I just have to say this,
Parents see you and are so thankful,
but even more than that………………….
God sees you,
and I know He's smiling.
He sees the burdens you carry.
He sees your tears when you realize a student needs more than you can give.
He sees your smile when a student grasps something new.
He sees the love you bring to work when you're really only required to bring your knowledge.
__________________________________
Thank you for choosing this career.
Thank you for pushing through the tough days.
You are so loved,
and what you do every is noticed and appreciated on earth…………….
and in Heaven.
'Truly I tell you, whatever you did for one of the least of these brothers and sisters of mine, you did for me.'
Matt. 25:40
Data may drive your instruction, but it will never measure your worth.
You are so loved!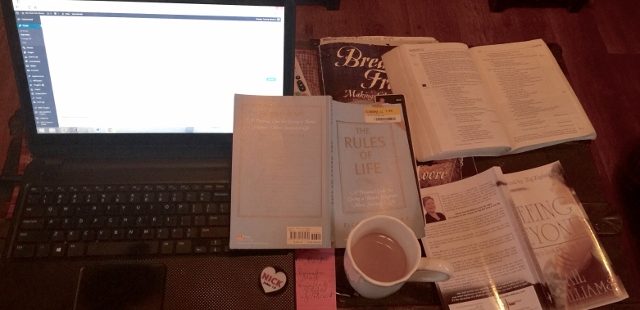 I climb the dark stairs early.
Part of me thinks "maybe I should be starting a load of laundry or unloading the dishwasher,"
but deep inside I know the real need for cleaning can't be seen by anyone but me………
and God.
So I take another step toward the room where my Bible waits……..
God's Word.
I flip on the light and there it is.
Opened and ready to be read.
Waiting for me just like Him.
Always waiting.
Always there.
My reading today is in Job.
We all know the story.
A righteous man loses everything and learns a big lesson.
God is God even in the midst of pain,
and we won't always understand this life.
Actually, we may never understand.
Maybe just saying that out loud is the first step.
Life was not created to be understood.
Life was created to be lived.
It sounds almost silly,
but it makes so much sense.
Spending time trying to figure out the whys and the whats and the whos and the whens is exhausting,
but embracing today for the beauty of each moment is so freeing.
Every day it's a choice really.
Cross arms tightly across the chest and see the injustice
or
hold arms high to Him who will one day bring complete and perfect justice.
I'm reading two great books right now:
Radical
and
The Blue Parakeet
One is stretching the way I think about my faith.
The other is stretching the way I read the Bible.
When I was a little girl,
I thought for sure I would have this whole Christianity thing figured out by the time I was a woman.
Yet here I sit this morning,
still asking questions.
Still growing.
Still learning what it means to truly "let go" and "let God."
There's really nothing easy about walking by faith.
Ask anyone who has lost a loved one
or faced betrayal
or been hurt by a friend
or been the victim of a senseless crime
and still turns to God and says,
"Thank you for my life."
Faith is being able to say "thank you" even as the tears fall,
and I know many with tears falling who do just that every single day.
I'm glad I walked up the dark stairs this morning.
And I'm thankful for a God who is always there………..
waiting in the dark.
Waiting for me to just sit down and spend time with Him.
The laundry will get done.
The dishwasher will get unloaded.
But first things have to come first.
And God, please help me always keep you first.
I need you every day.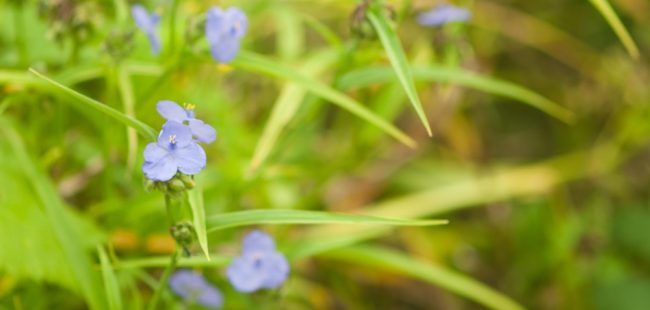 Have  you ever rolled over in bed and kind-of dreaded your day?
Wished for a different agenda?
Longed for a way to run from the things facing you?
I don't know about you, but I feel guilty when I feel this way.
I read a news story about refugees in search of a safe place to sleep or see an article about children being found in crates, living in conditions not acceptable for even animals;
and I realize there's nothing about today that should make me feel anything but thankful.
And yet there's a gnawing deep inside me,
a feeling of unrest.
I can't quite put my finger on it,
but if I'm really quiet and if I'm really honest,
I know what's wrong.
I understand my struggle.
I get my discontent.
I realize very quickly, and very ashamedly, that as I opened my eyes,
I saw me…………..
that's right.
I saw "my" day, "my" time, "my" life.
I didn't see the student or co-worker hoping for an encouraging word to get through a hard day.
I didn't see the person on the sidewalk longing for a smile from a stranger in order to believe life is worth living.
I didn't see the patient needing a hug and a little hope.
I didn't see the classmate sitting alone wondering if anyone cares.
I didn't see the friend facing a tough week who needs a prayer lifted for them.
No, I just saw me.
I'm so thankful for a patient God on mornings like this.
I'm so thankful for His ability to find me in my "me-ness" and pull me up into His likeness.
I'm so glad He continues to hold me to the fire,
burning away all the ugly.
All the "me"……………………
Because once I'm out of the way,
He is free to live and move and work and love through me.
"Do nothing out of selfish ambition or vain conceit. Rather, in humility value others above yourselves,  not looking to your own interests but each of you to the interests of the others. In your relationships with one another, have the same mindset as Christ Jesus………."
Phil. 2:3-5
Lord, give me your eyes today.  
Help me see the world as you see it.
Please take my eyes off of me.
In Jesus' Name,
Amen
"I cannot believe that the purpose of life is to be happy. I think the purpose of life is to be useful, to be responsible, to be compassionate. It is, above all to matter, to count, to stand for something, to have made some difference that you lived at all." —Leo Rosten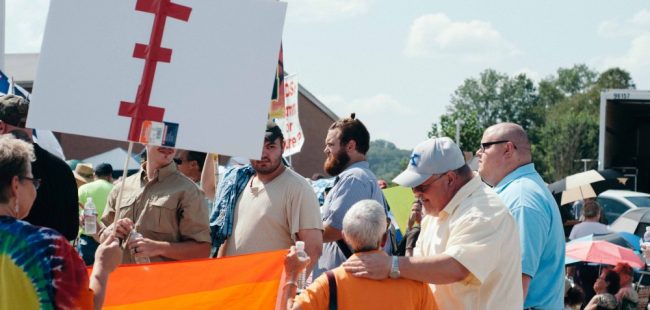 I was moved to tears as I walked toward the rally.
Seeing a street I travel often by car suddenly filled with bumper-to-bumper cars as well as an equal number of people  traveling by foot in order to reach a shared destination moved me.
As I stood in the crowd, I was overwhelmed as I witnessed people sharing so many intensely different kinds of beliefs, values, and convictions.
I heard people scream.
I heard people chant.
I heard people cheer.
At the very same time, I was overwhelmed as I watched people show love.
I watched Bible college students and ministers reach out to people who often feel hated.
I watched church members hand out water to any person who was thirsty.
I watched policeman protect citizens even at the risk of being hurt themselves.
Unbearable heat with little shade didn't keep the crowd from staying til the very end.
No matter what side you were on yesterday,
one thing was very clear.
People want to be heard.
People want to feel loved.
People long to be valued.
I love that when Jesus was approached by a lawyer many years ago about how to inherit eternal life,
He didn't just reply with a quick and clear answer.
Instead, he allowed the lawyer to be heard, feel loved, and feel valued.
And behold, a certain lawyer stood up and tested Him, saying, "Teacher, what shall I do to inherit eternal life?"
He said to him, "What is written in the law? What is your reading of it?"
So he answered and said, "

'You shall love the L

ord

your God with all your heart, with all your soul, with all your strength, and with all your mind,'

and

'your neighbor as yourself.'

"
And He said to him,

"You have answered rightly; do this and you will live."
Upon hearing this, the lawyer responded as any good lawyer would with yet another question,
"Who then is my neighbor?" he asked.
I'm not sure if the atorney was trying to trip Jesus up or if he really wanted to be sure he followed the law to a tee.
Whatever the case, Jesus went on to share the story of the good Samaritan.
I love this about Jesus.
I love that He didn't call the lawyer out or make him feel bad for not quite understanding.
Instead, Jesus simply shared a story.
A story about who our neighbor is and what love looks like in action.
Yesterday, I watched many good Samaritans show love in the midst of a lot of anger and hate.
I don't have all the answers, but I do know this:
Yesterday I watched love win, and it was a beautiful thing.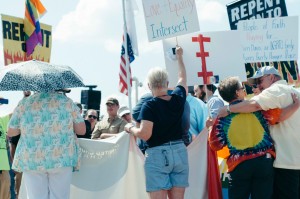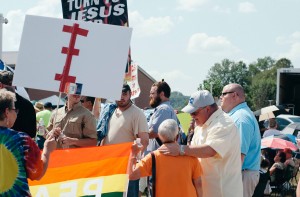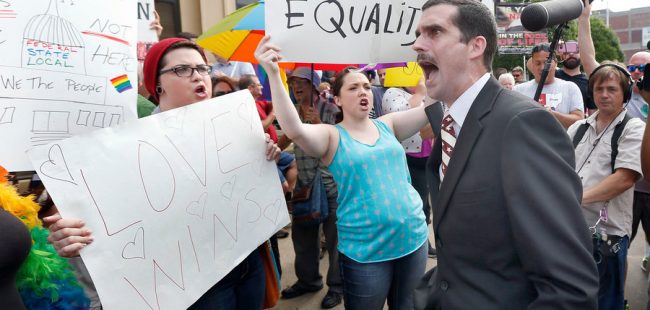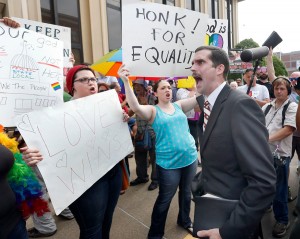 The playground is filled with children.
Swinging.
Jumping rope.
Playing tag.
Shooting hoops.
Life is good on this particular school day……………until someone gets hurt.
Seriously injured.
Someone has taken a game of kick ball too far and blood now marks the place where little feet once stood.
Rocks begin to fill the air as children lash out at the injustice in the game.
Chaos breaks loose on a beautiful day in a place created for happy memories.
More and more children begin to cry.
Suddenly, as if it is the only option in self-defense, sides are chosen.
Screaming begins.
"It's his fault."
"No, it's hers."
The teacher surveys the area, trying to decide where to focus her energy when she notices a couple of students quietly standing to the side.
Eyes closed.
Hands joined.
Mouths silently moving in the shape of words.
That's right.
They're praying.
As she gets closer she realizes they're praying for peace.
No words about anyone paying a price.
Or taking the blame.
No screaming for the teacher to see things the way they do.
No.
They're just praying for the ones with blood on their faces….
on both sides of the playground fight.
______________________________________________
History is being made in the tiny town in which I live.
Grayson, KY, has drawn the likes of NBC, CNN, and even presidential candidate Mike Huckabee.
I've even heard that a group is coming who is against both sides in this unfolding drama.
Many parents are afraid to send their children to school tomorrow as our town has literally turned into a circus act of people screaming for all sorts of different freedoms.
At this point, only words are being hurled;
but when heat reaches a boiling point the reaction always changes even the calmest of water.
And here I sit.
In my TV room with the TV off.
The screaming has gotten the best of me.
The ugly signs.
The shouts for the world to see things a certain way.
I feel drained, and I haven't even been the one taking a stand.
I've talked this whole thing through with my husband so many times that I'm sure he's tired too.
I've wrestled with where I would be sitting today if I were Kim Davis,
because the truth is there may come a day when I'm in a place where what I believe about some issue pushes me up against a wall that seems to have few options.
I've wrestled with where I should be standing today in a debate that has so many layers of beliefs and convictions.
I've found myself asking this question and coming up short,
Is there a line to be drawn in the sand?
In times like this, I find myself thinking about the now-cliche' words etched on a bracelet worn by many just several years ago,
What Would Jesus Do?
He actually faced a very similar situation one day.
Angry men hurled an adulterous women at his feet and demanded judgment.
"Teacher, this woman was caught in the act of adultery. In the Law Moses commanded us to stone such women. Now what do you say?"
Many would have jumped at this chance for power.
But not Jesus.
No.
Instead he bent down and began writing something in the sand.
 I'm glad we don't know what it was, because I think the focus of the story would have shifted to His words instead of His actions;
and I believe this story is all about His actions.
Whatever He wrote while bent down low caused the crowd to think.
After writing for a while, He stood up and said words I think we all need to hear today,
Let any one of you who is without sin be the first to throw a stone at her.
Upon hearing these words, the crowd began to leave, and I love that the writer of the story includes the phrase,
"the older ones first."
I'm 50 years old.
There are a lot of younger people watching older people today, wondering where we stand and how we're going to handle the drama of this story.
Like children on the playground praying for the injured,
I think there needs to be a lot more of us holding hands and whispering prayers for the injured.
And there are injured on every side of this story.
God is big enough to handle this.
For those who compare Kim Davis to Daniel in the lion's den,
remember Daniel didn't need mobs protesting.
He just needed the presence of God.
For those who stand on the other side of this story,
put your stones down too.
Yes, there are rocks available to all of us today;
but I suggest we all lay them down…………..
And just hold hands and pray.
Because I don't know about you, but if the guilty deserve to be stoned; I should be the first in line every single day.
Exodus 14:14
The LORD will fight for you; you need only to be still.
Photo Credits to: https://www.google.com/search?q=grayson,+ky+protests+kim+davis&es_sm=122&source=lnms&tbm=isch&sa=X&ved=0CAgQ_AUoAmoVChMI17fQ9PDkxwIVAc2ACh0J2w7G#imgrc=YTqCEUSCLKeKDM%3A