When I climbed into our attic the day after Thanksgiving,
I had no idea what was going on just outside our front door.
As I tossed down one childhood memory after another –
Pokémon cards
Stuffed animals
Random toys
I didn't realize a new memory was forming on our street.
Our attic overflows with memories of a season filled with children.
On this particular day, some of our children were home.
And reliving these memories is so much easier when the kids are here to share them.
Maybe that's why the ringing of our doorbell meant so much to me on this particular day.
____________________________________
See, tomorrow is the ten-year anniversary of saying "goodbye' to Nick.
A decade without our brown-eyed boy.
How have we survived?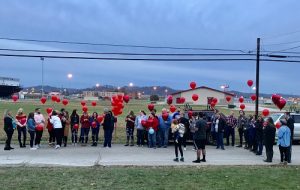 When I opened the front door last Friday,
sweaty from my time surrounded by insulation and box after box of days-gone-by,
I immediately knew the answer.
We've survived because we do not walk this road of grief alone.
The first words I heard were from my dear friend, Roxy,
"It's been ten years, and we wanted you to know we haven't forgotten."
My breath was taken away as I looked beyond her to the street.
She then placed two balloons in my hand.
A red one for Nick and a pink one for Adrienne.
I heard Lexie's voice next,
"And look what I found! These were the only ones in the box!!"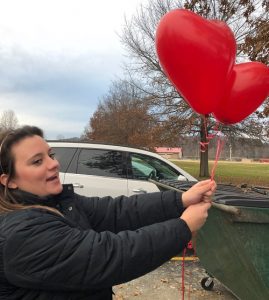 In her hands were two heart-shaped balloons.
It was difficult to speak as I walked toward this long line of friends
who had taken time to step away from their own holiday gatherings to share in the sadness that always covers ours.
I didn't even notice how wet my socks were getting as I walked through the grass.
It's funny what you overlook when your heart is filled with so much love.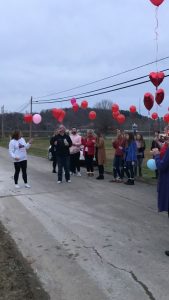 I had to hug them one by one.
I had to touch each friend who had made the decision to touch our hearts in such a special way.
Words seemed inadequate as Tim and I stood before them.
How could we say "thank you" to a group of people who had chosen to face our pain on a day they could have easily looked the other way?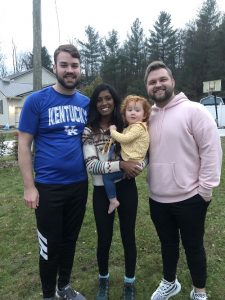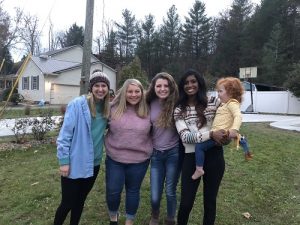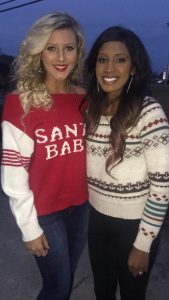 As the balloons floated into the sky, Luke caught this picture.
It was as if the balloons were forming a heart as they made their way toward Heaven.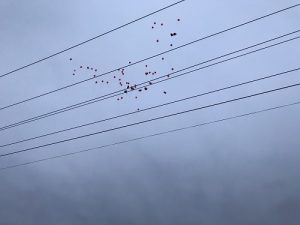 Later that day, I learned my friend Brandy was holding a blue balloon in memory of her sweet Dawson
and a Spiderman balloon had been placed in Elaine's little hands in memory of my friend Jackie's grandson Ryker.
I'm so glad these two photos were able to catch these balloons filled with their own special memories before they flew away.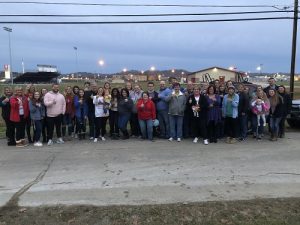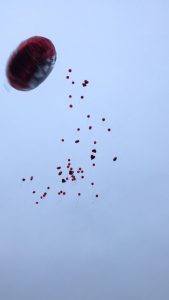 Grief is hard.
Holiday grief is even harder.
But shared grief………..
Well, it just changes everything.
Tomorrow will mark ten years of walking forward in a life I never thought I could even crawl through.
My attic is filled with memories.
And my heart is too.
I'm so thankful for family and friends who still want to share in both.
Today, if your heart is aching, please know you're never alone in your sadness.
God is always there.
And He wants to save you.
The LORD is close to the brokenhearted and saves those who are crushed in spirit.
Psalm 34:18
I'm here too if you ever need to talk.
tammynischan@gmail.com
And thank you to all of my friends who continue to be there for me.